Grape Silk Flower GIrl Dress w/White Hand Sewn Pearls
In the world of weddings, it's the intricate details that truly make the difference, and this particular customer had a vision that exemplified this sentiment perfectly. She chose to base her flower girl dresses on our elegant Style 355, a canvas that would allow her to bring her unique vision to life.
For the color palette, she decided on the rich and regal shade of grape. This choice, vibrant and sophisticated, added a touch of royal elegance to the attire, ensuring that her flower girls would be walking down the aisle in absolute style.
To infuse even more charm and sophistication into these dresses, the customer opted to have antique white pearls hand-sewn onto the front of the bodices. This intricate detail, which came at an additional cost of +40, transformed the bodices into works of art. Each pearl was meticulously placed, adding a touch of opulence and timeless beauty to the dresses.
This customization not only elevated the flower girl dresses but also showcased the bride's commitment to creating a wedding day filled with unforgettable moments. It's a reminder that every aspect of a wedding, no matter how small, can be an opportunity to add a personal touch and create lasting memories. These grape-hued dresses with their pearl-adorned bodices were a testament to the power of customization and the magic it can bring to a special day.
There were no additional charges for this flower girl dress. Optional prices are subject to change. Check menus for current prices.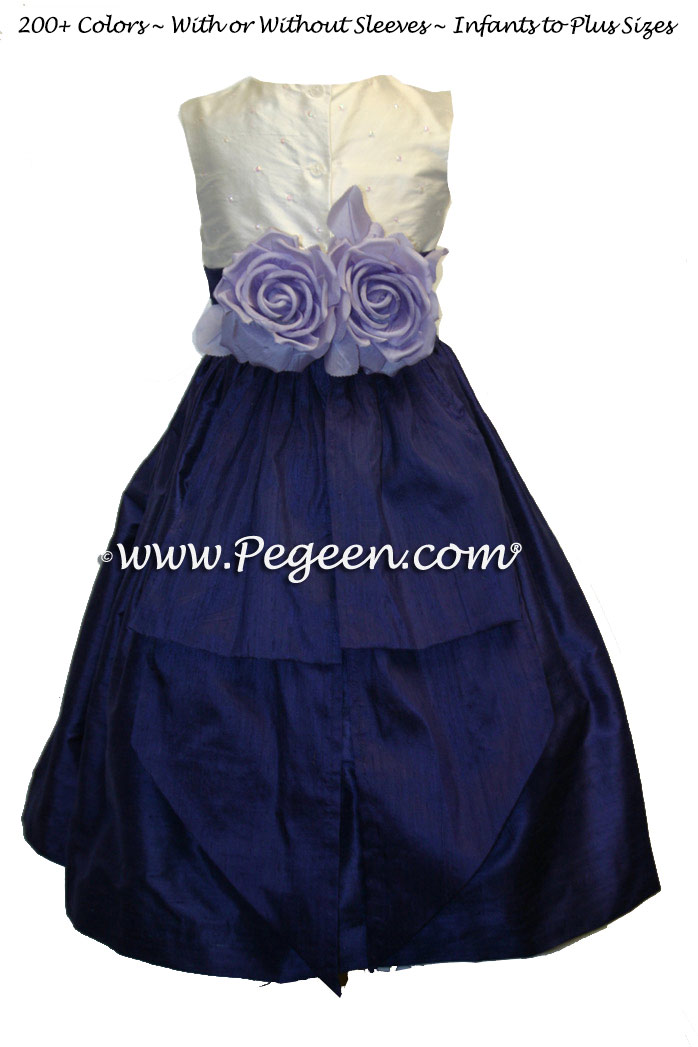 Pegeen Flower Girl Dress Company ~ 9147 State Rd 535 Orlando, FL 32836 ~ Shipping World Wide Since 1982