Measuring a small child for her flower girl dress especially when she's wiggly!
Help with sizing is one of the most common requests we get from our customers.
This is an exciting time where you make decisions about the children in your wedding party! Measuring them properly is the first step. In case you need help with sizing….We actually prefer to take the guesswork off your hands and recommend the best size for you! But, if you follow these easy steps to get your measurements, we can tell if something is off: Go to the following link: CLICK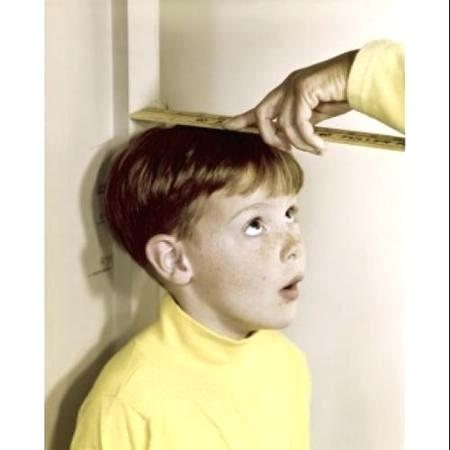 Send us the child's height, chest, waist and if it's a tulle dress that starts with 4 or higher, belly button to desired length (included in price) Email us with with your measurements, color choice, and the dress style you'll be ordering and the number of children, and the date of the wedding We'll respond with your recommended size and may request a re-measure a bit closer to the wedding. BUT no worries! If you provide measurements to us and go along with our recommended size, we guarantee the fit!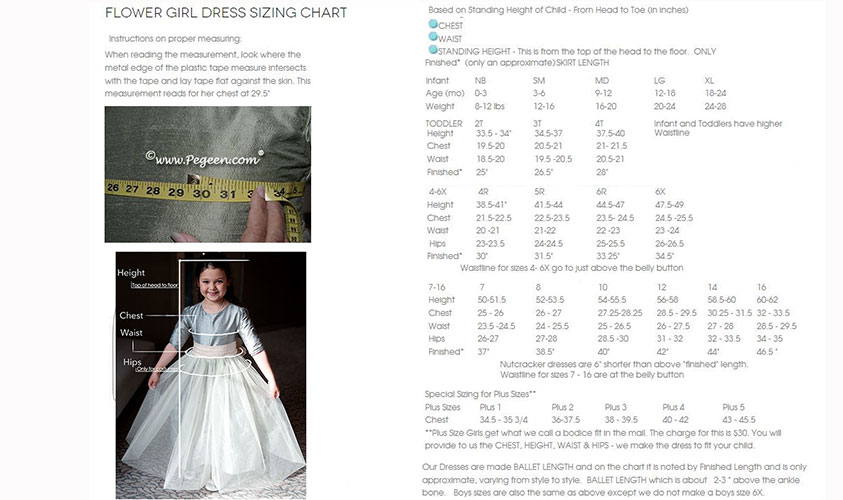 Getting the right tool to take those measurements is the first step. We illustrate one above (the yellow tape measure).

You must take your child's measurements in order to properly use our sizing guide. Be sure to have a pencil and paper handy.
First and foremost, you must get a soft tailor's tape measure which will help taking accurate measurements.

The tape is usually divided by 1/16th or 1/8th markings. We need you to measure to the nearest 1/4 inch. The tape measure usually has slightly darker lines at the 1/4 inch mark.
These are typically available at supermarkets, sometimes in the sundry or the aisle with the light bulbs, so finding them is not too difficult.

Then do the following things:

With a pencil, lay it on the top of the head, like when the doctor takes a height. We call this standing height. The child should stand up straight with the feet against the wall. Make a small mark and then after she walks away from the wall, take the tape down to the floor from the pencil mark and that is her height.

For her chest, go straight across the nipple line, all the way around her body keeping it parallel to the floor. That's her chest. Put the number on the paper near you and then go to her waist. DO the same thing, only this time through her belly button. Last, if a dress is tulle and starts with a style number of 4 or higher, get a measurement from her belly button to where you want the dress to fall, but don't pull it tight.

Please email these measurements to us with your order number in the subject line. We will send a confirmation to you shortly after we get your order so we have your measurements. If we need additional ones (for boys we like outside the sleeve length and inside the leg (either to below the knee for knickers or to his ankle).

Pegeen Flower Girl Dress Company ~ 9147 State Rd 535 Orlando, FL 32836 ~ Shipping World Wide Since 1982