Infant Flower Girl Dress Gallery| Pegeen
We do our best to show you some of the latest Infant and toddler dress photos but aren't they the cutest?
Pegeen makes most of our styles in infant and toddler sizes as well as sizing to Plus size girls (goes for boys ring bearer suits as well). Some styles are too impossible to make in 0-3 months but, having experience with preemie babies, we do love to push our boundaries. We love some of the creative ways brides usher the little ones down the aisle - click for GREAT IDEAS for weddings. Most or all of the styles below have links to that particular style so click the photos to get to your desired dress!
Dress 802: (BELOW) Silk Dupione dress with organza skirt and special flower. Sizes available in Infant 3 months to Girls 16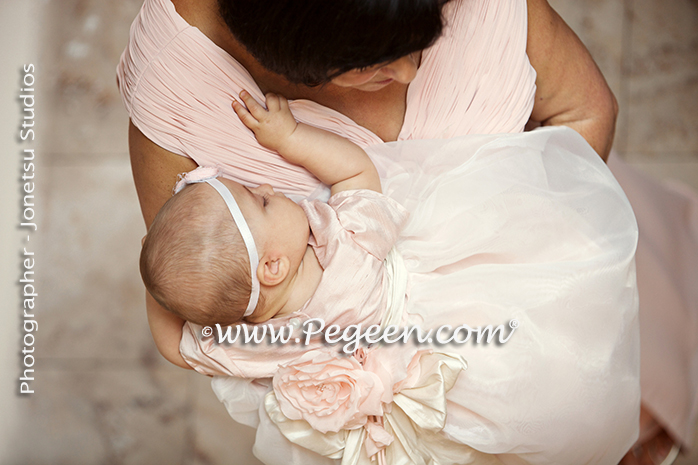 Dress 402: (BELOW) Silk tulle dress with optional bolero jacket. Available in Infant 12 months to Plus Sizes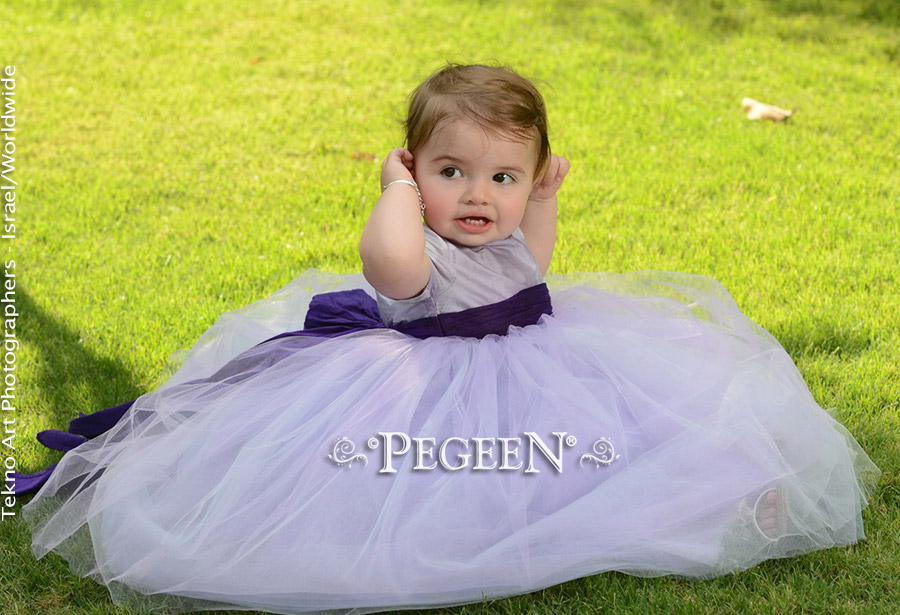 In addition to the dresses below, almost all of our 100+ styles (locate them on the Thumbnails page) can be done in 18 & 24 months. Infant dresses can be made to match almost any GIRLS FLOWER GIRL DRESS style you chose and INFANT DRESSES are about the same price as the bigger girls (they take more time!) However, some of the things, like the waist-ed sashes can not be done as the dresses have to be done as empire style.
Almost any of our dresses for 2T-16 can be made in 18 and 24 months. Below is a sample of those we have done for other customers. Once you get to a style page you like you will be able to see if the big girl's dress is available in smaller sizes like the blue one just below.
Dresses below, available by special order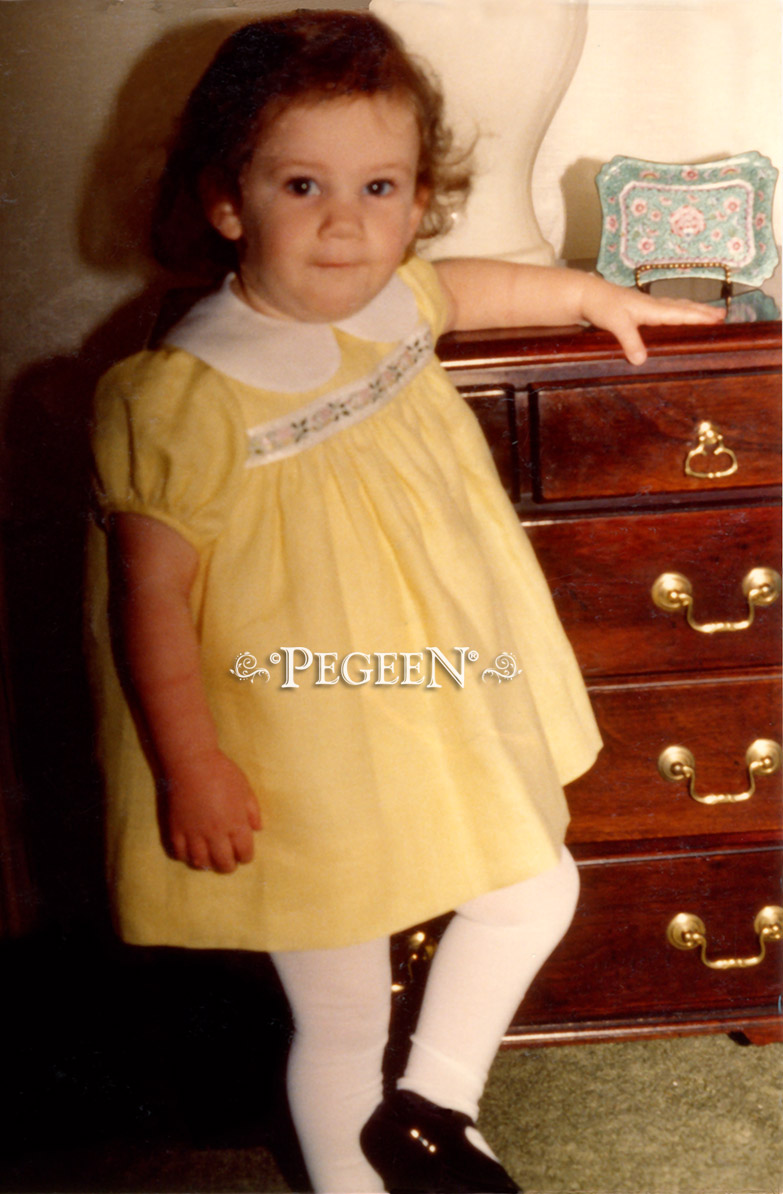 Dresses below, available by special order - boys suit style 580 (far right)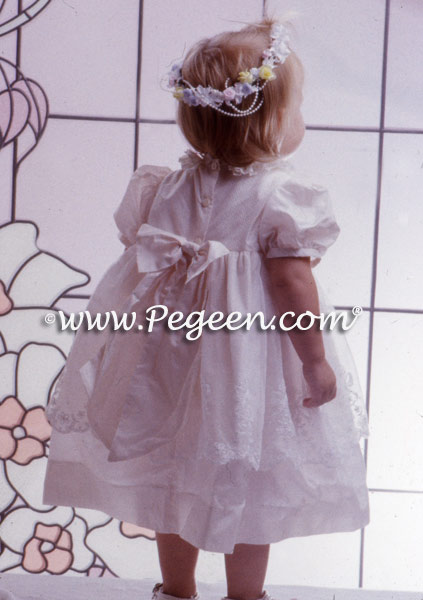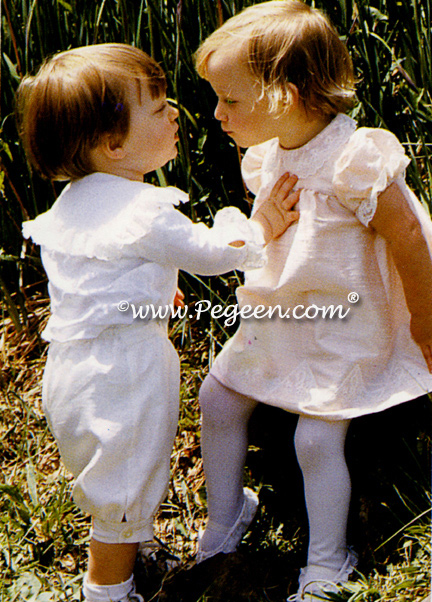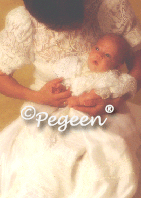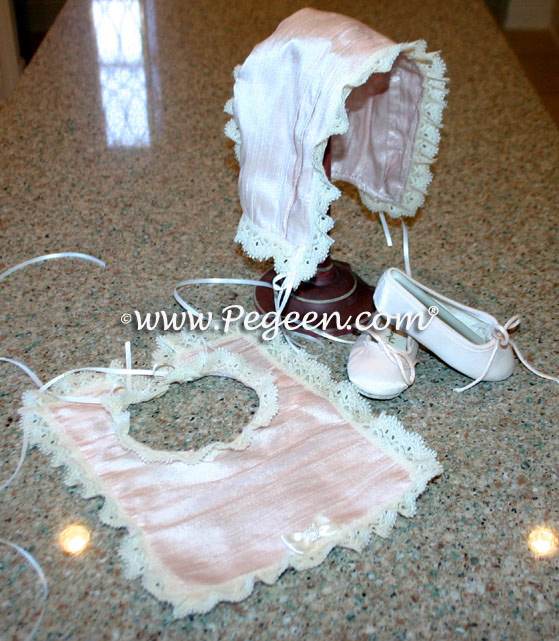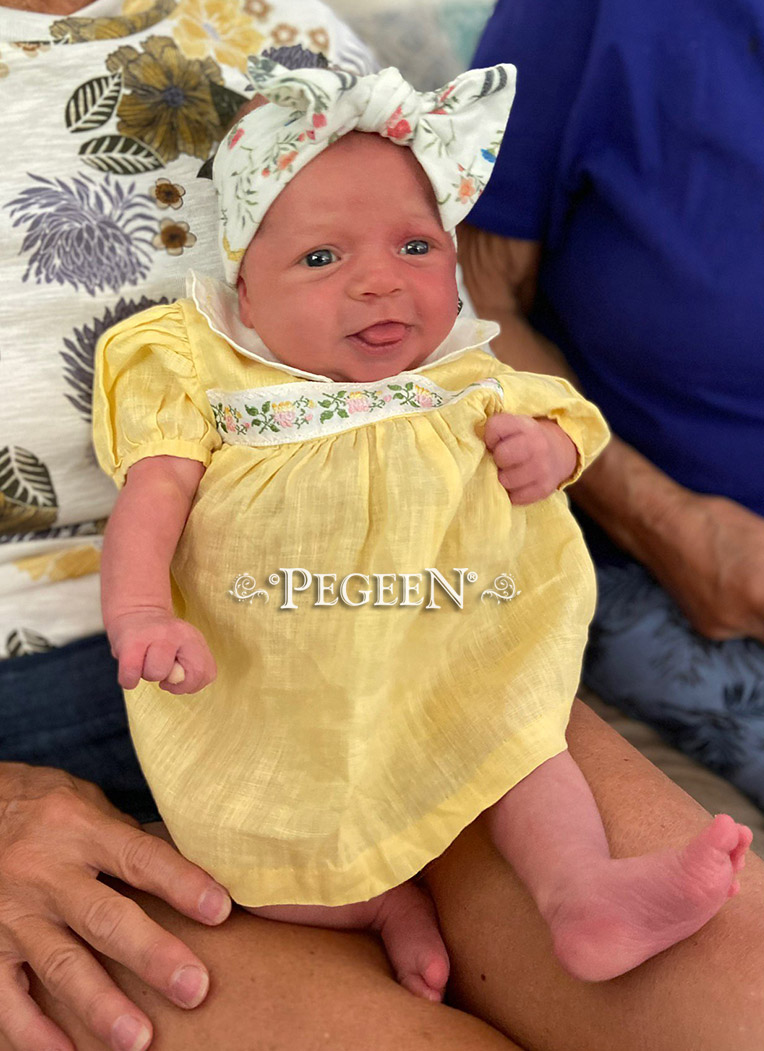 Christening Gowns (contact us for details) start at $1445
Hats & Bonnets This Christening Gown (below) was made in Swiss Cotton with the baby's great grandmothers laces.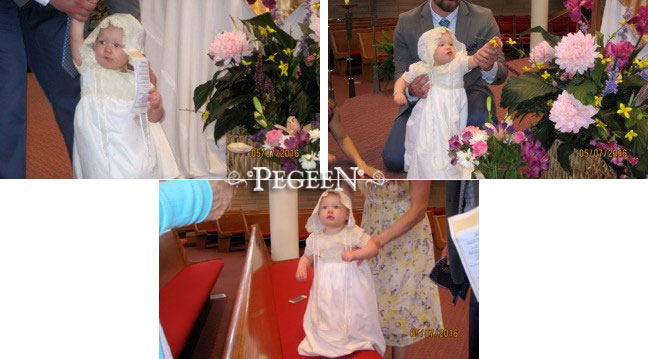 Pegeen Flower Girl Dress Company ~ 9147 State Rd 535 Orlando, FL 32836 ~ Shipping World Wide Since 1982