Royal Purple and Shock Pink Custom Flower Girl Dress Style 356
This customer's creative vision truly shone through as she embarked on a flower girl dress journey with Pegeen Style 356. Infusing the vibrant energy of royal purple and shock pink, she crafted an ensemble that exuded youthful exuberance. The infusion of color with tulle created an ethereal aura, enveloping the little ones in layers of artistic finesse and boundless joy.
In a delightful twist, this bride's New York loft wedding was graced by several flower girls, each adorned in the eclectic mix of shock pink, royal purple, and key lime shades. A playful symphony of hues perfectly resonated with the loft's contemporary setting, encapsulating the essence of modern chic. These dresses became vibrant canvases where the hues danced harmoniously, making a whimsical statement that perfectly complemented the loft's urban charm.
Through the artful customization of Pegeen's Style 356, this bride curated a vivid and harmonious visual narrative that echoed her wedding's unique character. The seamless fusion of royal purple, shock pink, and key lime shades in the flower girl dresses stood as a testament to her impeccable taste and creative imagination, infusing the wedding with a dash of color, style, and undeniable cha
There were no additional charges for this flower girl dress. Optional prices are subject to change. Check menus for current prices.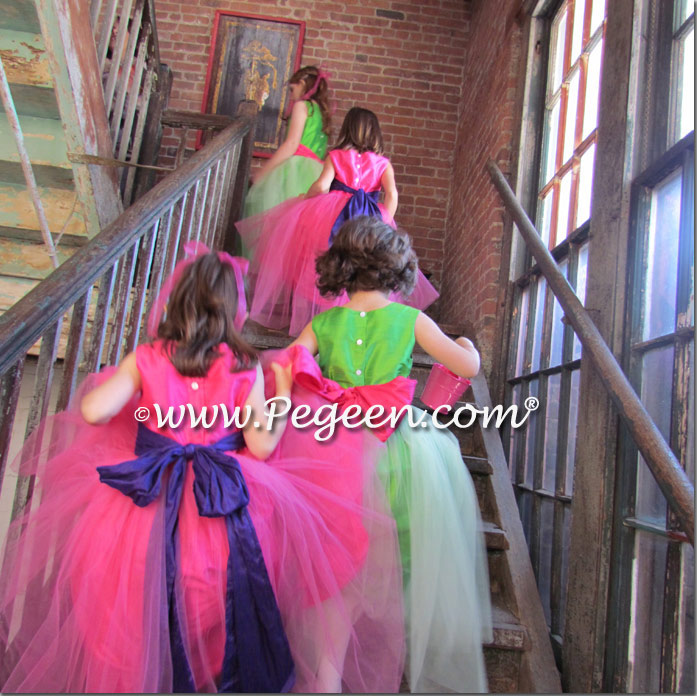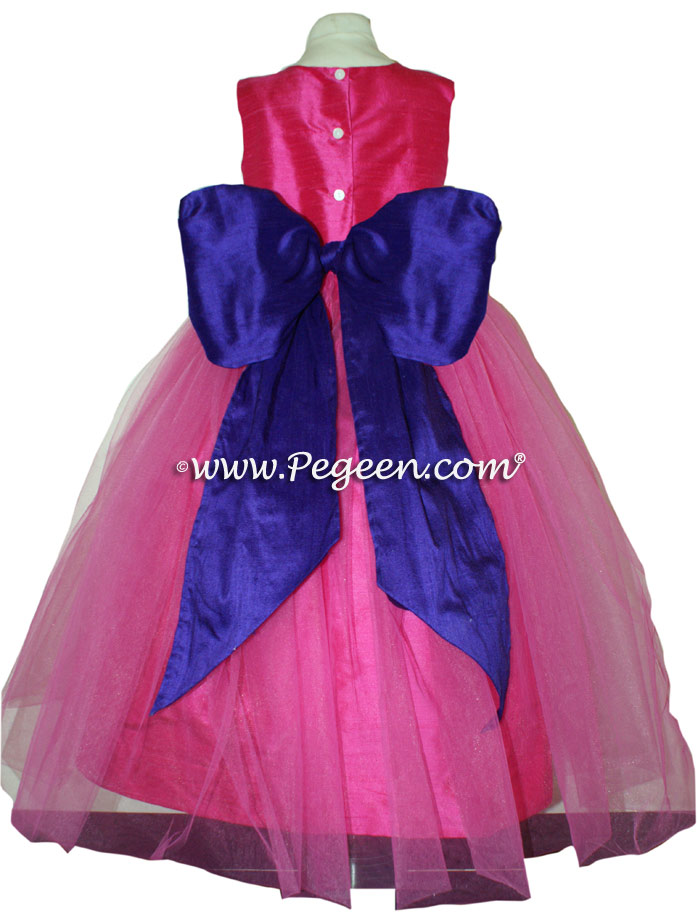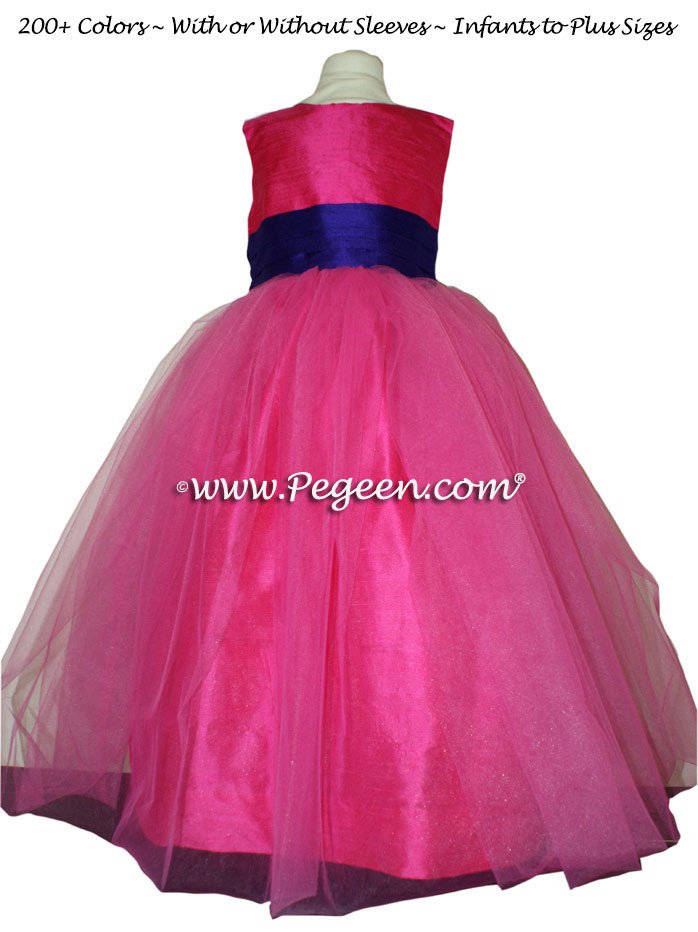 Pegeen Flower Girl Dress Company ~ 9147 State Rd 535 Orlando, FL 32836 ~ Shipping World Wide Since 1982