Flower Girl Dress with Trellis Top in Grass Green and Pink Silk
Inspired by style 357, this customer crafted a vibrant and eye-catching ensemble for her flower girl dresses. Opting for a lush grass green skirt and a striking shock pink silk sash, the combination exuded playful elegance. To add an extra touch of charm, the bride included a delicate flower accent, elevating the dresses to new heights of beauty +20.
There were no additional charges for this flower girl dress. Optional prices are subject to change. Check menus for current prices.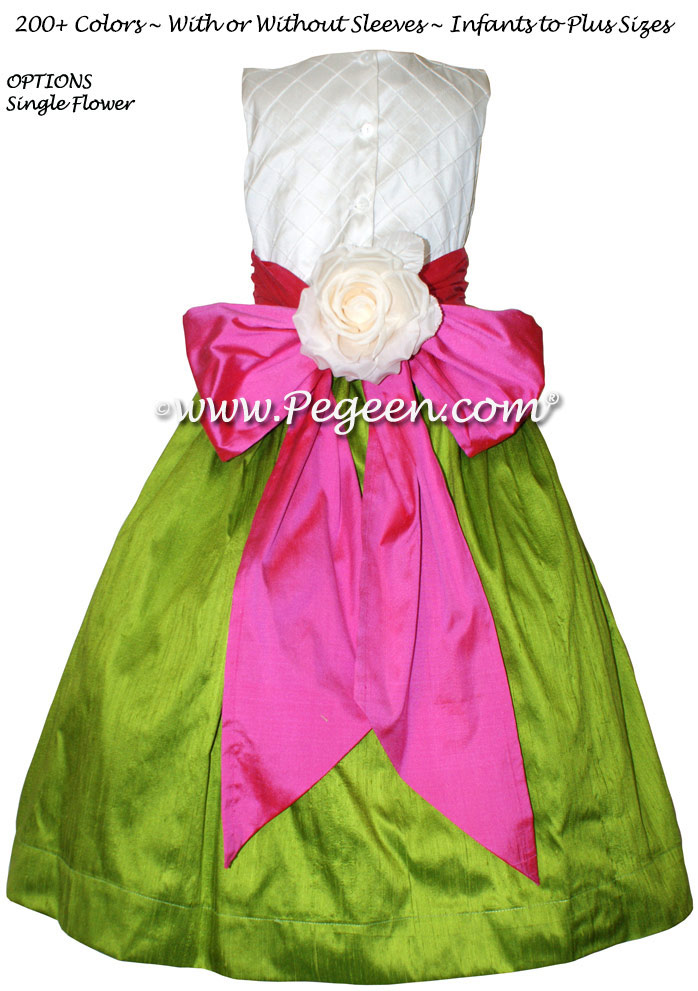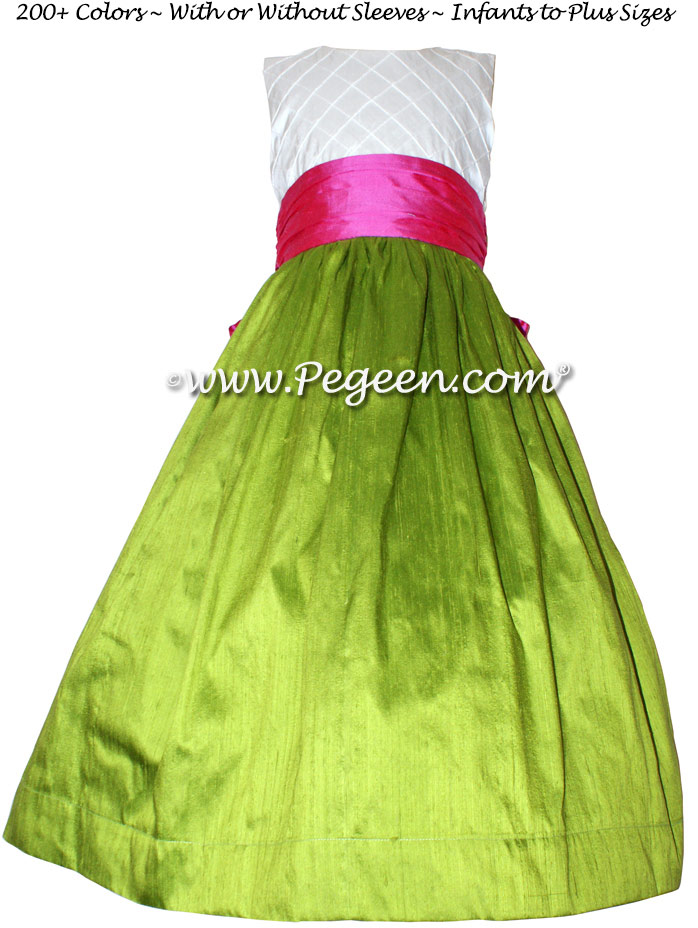 Pegeen Flower Girl Dress Company ~ 9147 State Rd 535 Orlando, FL 32836 ~ Shipping World Wide Since 1982