Petal Pink and Ivory custom flower girl dress | Style 359
This customer selected her toddler flower girl dresses based on Style 359. The delicate and feminine charm of petal pink was the chosen color for both the skirt and sash, creating a cohesive and delightful look. To complete the ensemble, the top was designed in a pristine New Ivory shade, handmade pure silk flower, providing a beautiful contrast. The combination of colors and the choice of Style 359 resulted in adorable and stylish flower girl dresses that perfectly captured the essence of sweetness and innocence. These dresses were sure to make the little ones feel special on the joyous occasion.
There were no additional charges for this flower girl dress. Optional prices are subject to change. Check menus for current prices.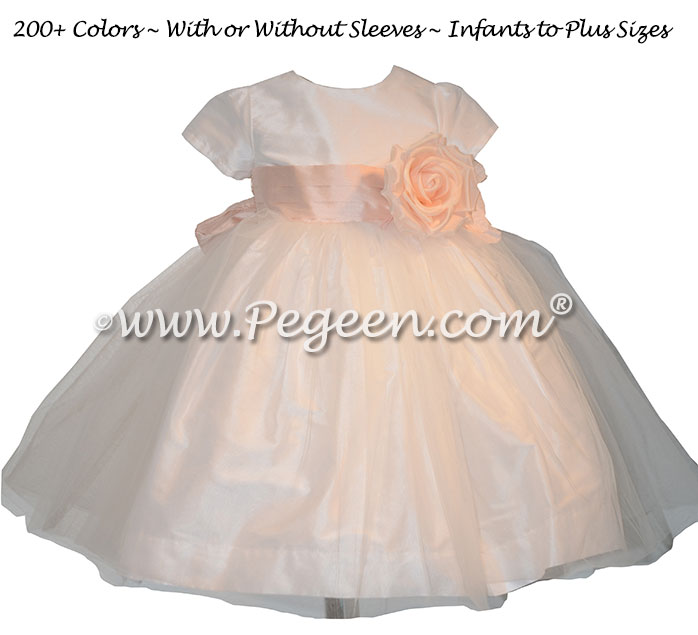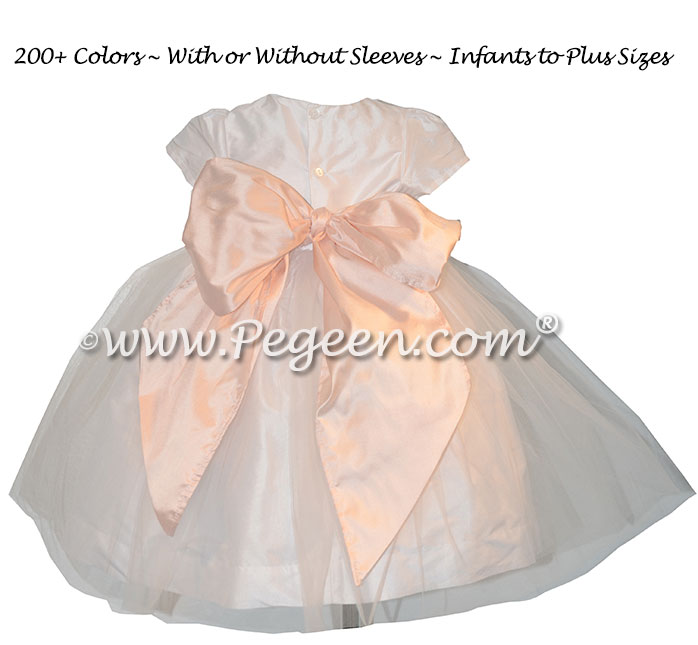 Pegeen Flower Girl Dress Company ~ 9147 State Rd 535 Orlando, FL 32836 ~ Shipping World Wide Since 1982