Silk Flower Girl Dress in Gold & Tiffany with Tulle
One of our valued customers embarked on a creative journey with Pegeen to craft the perfect toddler flower girl dress, and the result was nothing short of stunning. She chose the elegant and versatile Style 433 as the foundation for her vision. This style offered a canvas that would allow her to bring her unique vision to life and make her flower girl a true star of the day.
For the color palette, she selected a timeless and enchanting Tiffany Blue for the silk dress and tulle. This choice exuded an air of freshness and sophistication, evoking the image of clear blue skies and pristine waters. It perfectly captured the dreamy and romantic atmosphere she wished to create for her special day. To complete the look, the sash was elegantly adorned in a complementary shade of seaside blue.
What's remarkable about our offerings at Pegeen is the extensive array of options available. With over 260 colors of silk to choose from, our customers have the creative freedom to select the perfect hue that resonates with their vision and style. In this instance, the customer's choice of Tiffany Blue and seaside blue, combined with the gold sequins adorning the bodice, created a truly enchanting ensemble that embodied her unique taste and the magic of her special day.
There were no additional charges for this flower girl dress. Optional prices are subject to change. Check menus for current prices.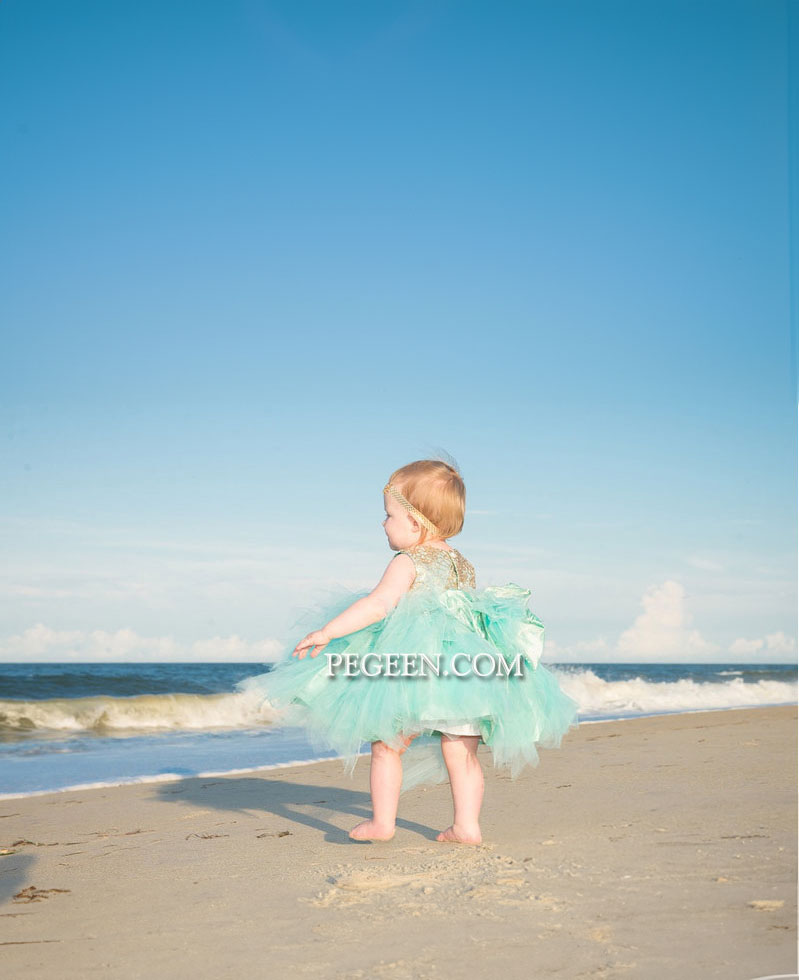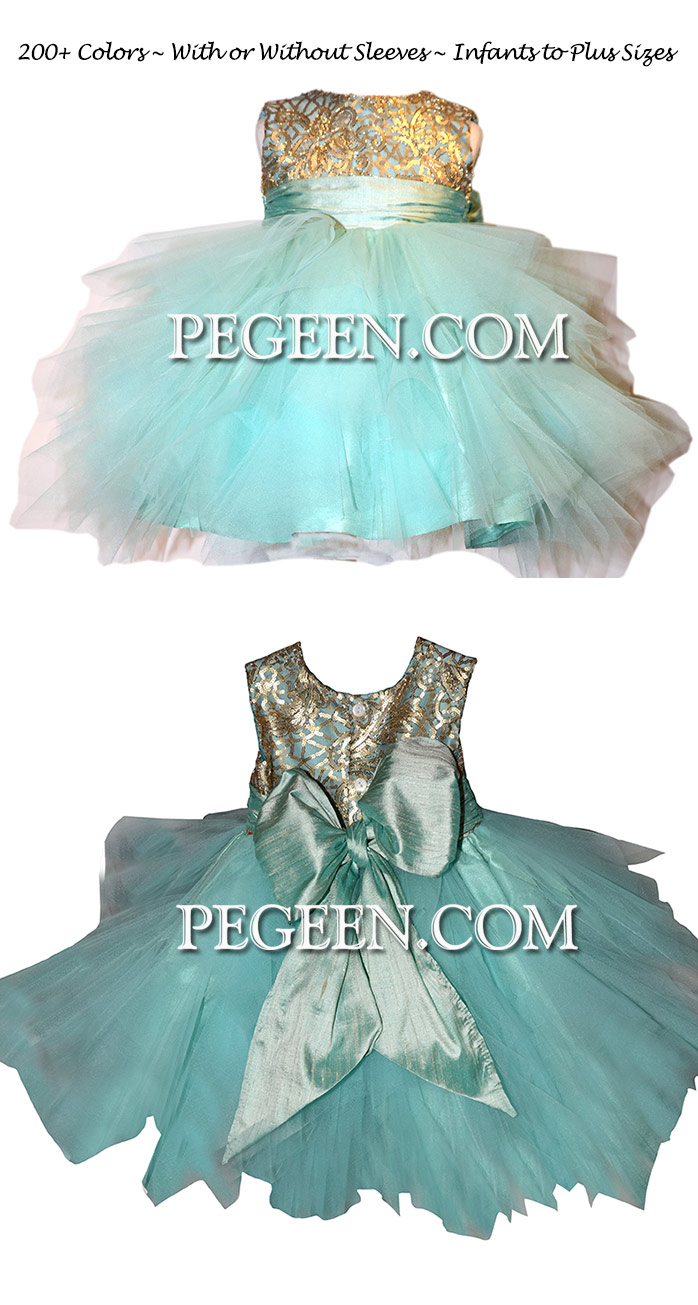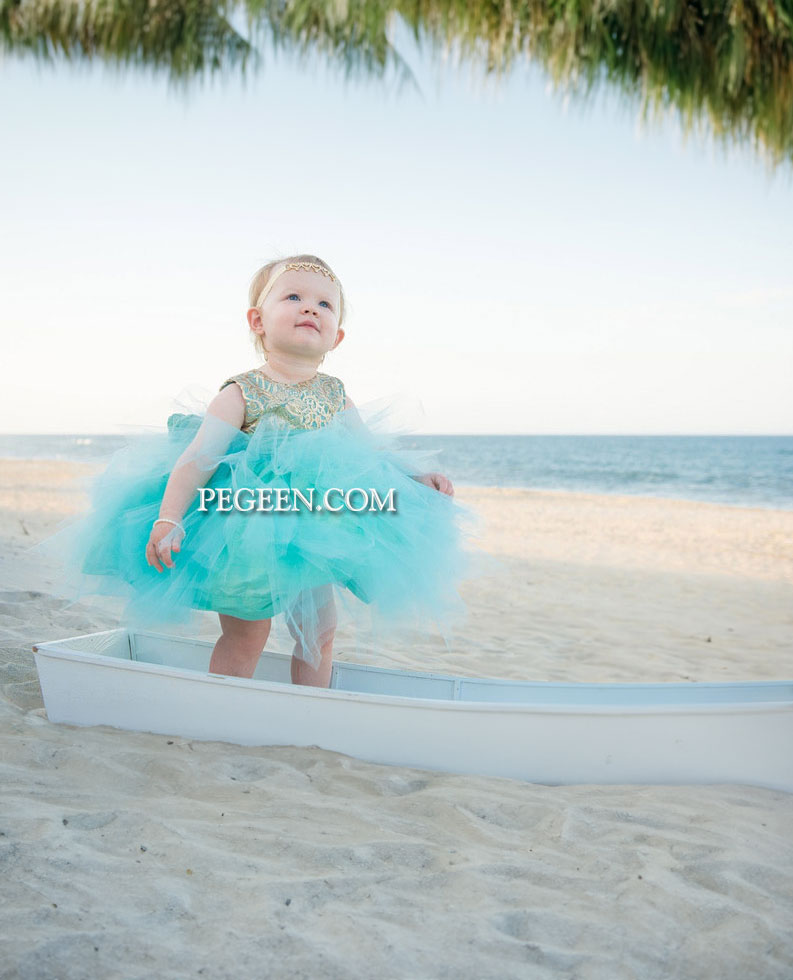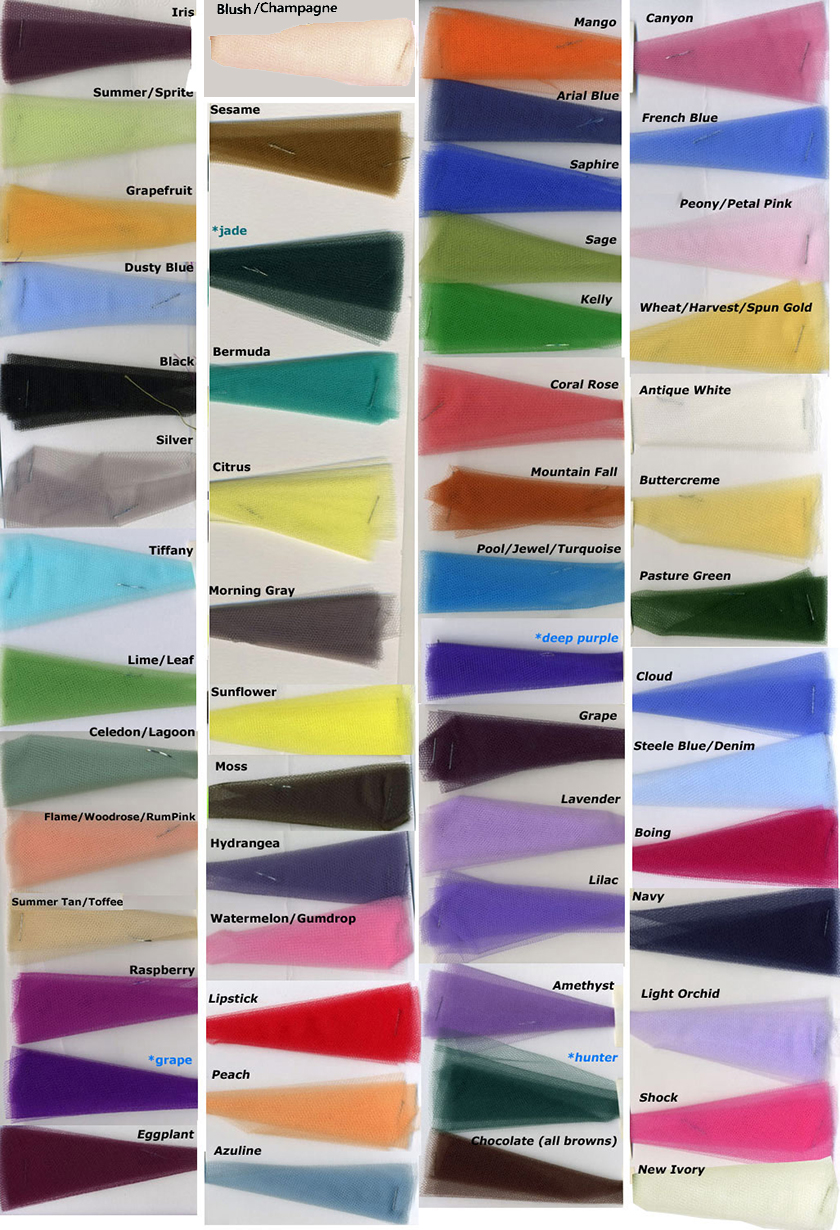 Pegeen Flower Girl Dress Company ~ 9147 State Rd 535 Orlando, FL 32836 ~ Shipping World Wide Since 1982