Princess Kate Styled Flower Girl Dress in Ivory Silk
Embracing the opulence of our couture line, this customer's vision came to life with our exquisite style 601 from the regal collection, aptly named Princess Kate. The dress resonates with an air of regality, offering a splendid canvas for her flower girl dresses. With meticulous attention to detail, the bride opted for a harmonious combination of new ivory and toffee shades, skillfully tied together with a tasteful sash.
The choice of our couture style 601 celebrates sophistication, presenting a splendid synthesis of design and elegance. Princess Kate, with its intricate detailing and refined lines, perfectly encapsulates the grandeur desired for such an occasion. The delicate interplay of new ivory and toffee in the sash strikes an exquisite balance, enhancing the overall charm of the flower girl dresses while effortlessly complementing the wedding's aesthetic.
The result is a testament to the bride's discerning taste and our commitment to creating truly exceptional garments. Our regal collection's Princess Kate design, adorned with the chosen color palette, transforms the flower girl dresses into captivating pieces that beautifully reflect the bride's vision. The union of style and hues intertwines flawlessly, adding a touch of enchantment to the entire wedding affair.
There were no additional charges for this flower girl dress. Optional prices are subject to change. Check menus for current prices.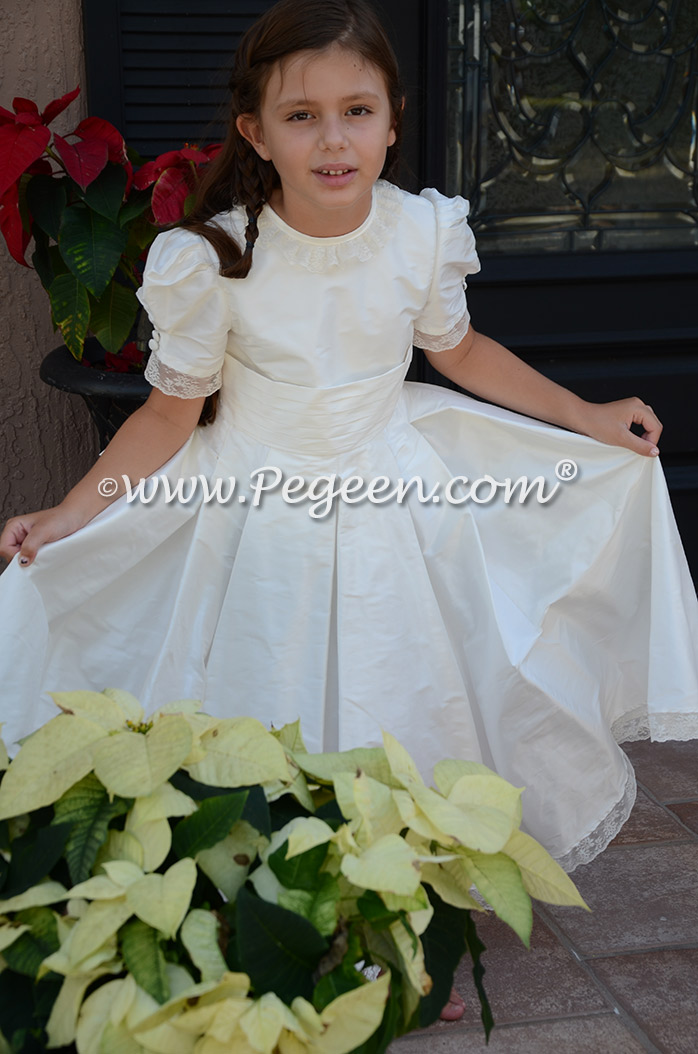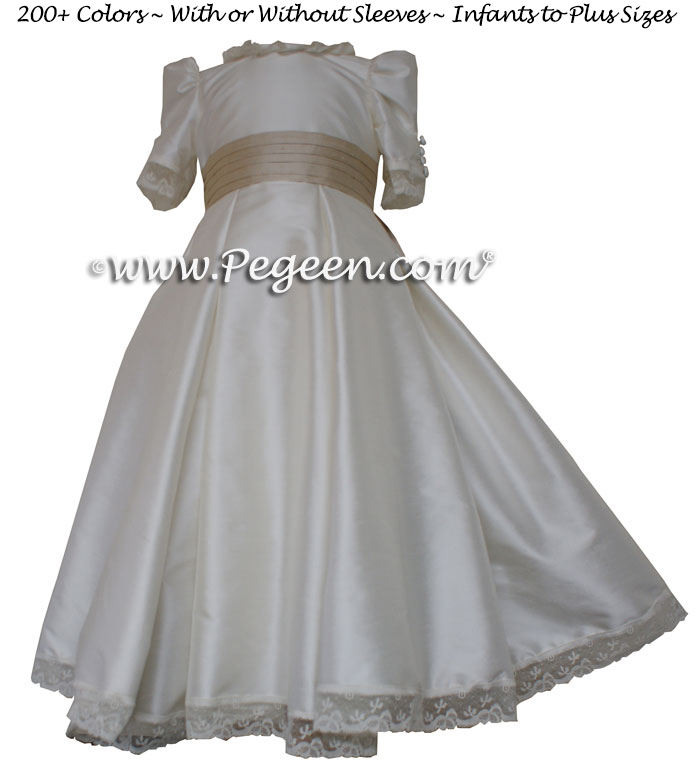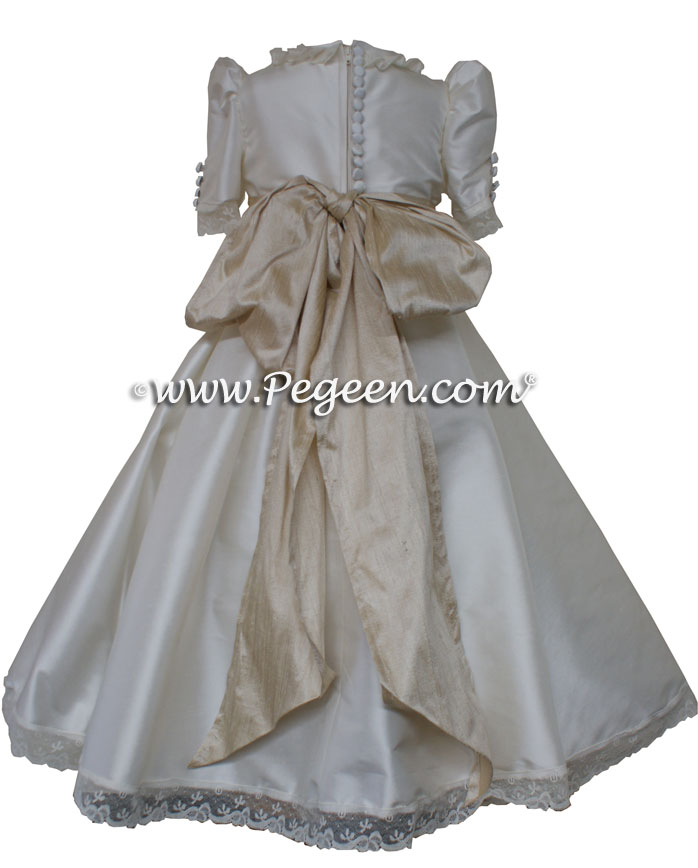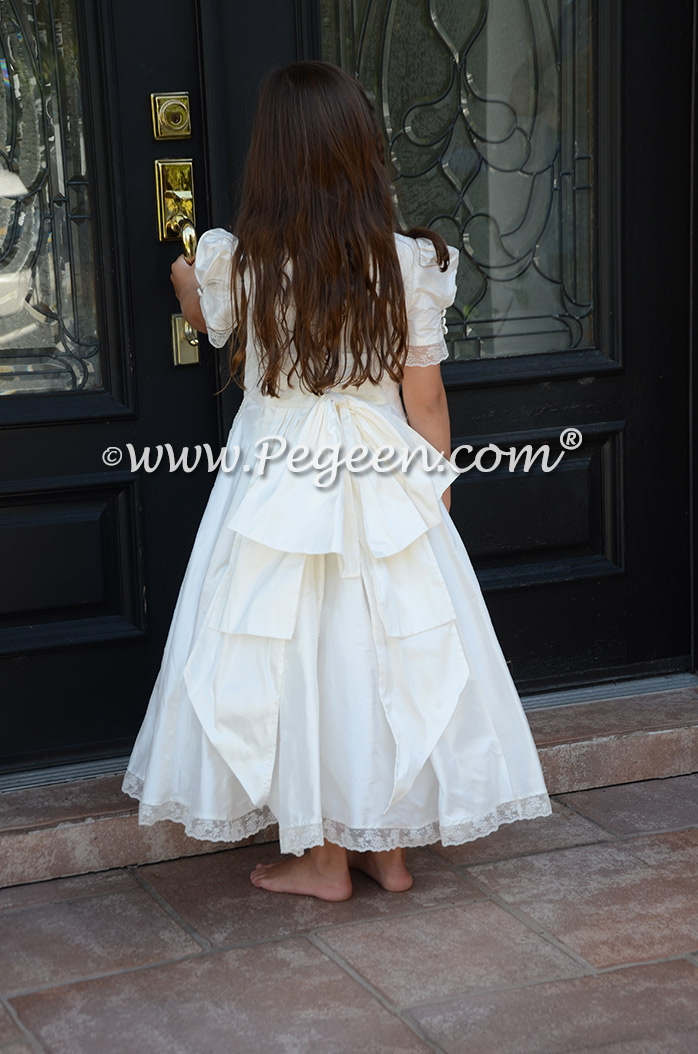 Pegeen Flower Girl Dress Company ~ 9147 State Rd 535 Orlando, FL 32836 ~ Shipping World Wide Since 1982