Flower Girl Dress in Platinum & Morning Gray Style 402
For this special occasion, the customer opted for Flower Girl Dresses inspired by our elegant Style 402. With a keen eye for detail, she selected Platinum as the enchanting base color, beautifully complemented by Morning Gray for the sash. To add a touch of sophistication, we incorporated various shades of grays and white for the tulle, resulting in a mesmerizing ensemble that exudes timeless grace.
With a passion for customizing her dresses, she requested dew drop tulle, which gracefully draped over the skirt, creating a dreamy and ethereal look. The choice of 3/4 sleeves further elevated the outfit, providing comfort and style for the little ones to shine on the big day. The bodice was meticulously adorned with sugar organza, adding a delicate texture and hint of luxury.
But the magic didn't stop there! To add a sprinkle of glamour, we introduced an additional layer of metallic tulle with silver flakes underneath the dew drop tulle. This subtle yet mesmerizing detail captivated everyone and ensured the Flower Girl Dresses were truly one-of-a-kind, perfectly suited to elevate the atmosphere of any special event.
There were no additional charges for this flower girl dress.Optional prices are subject to change. Check menus for current prices.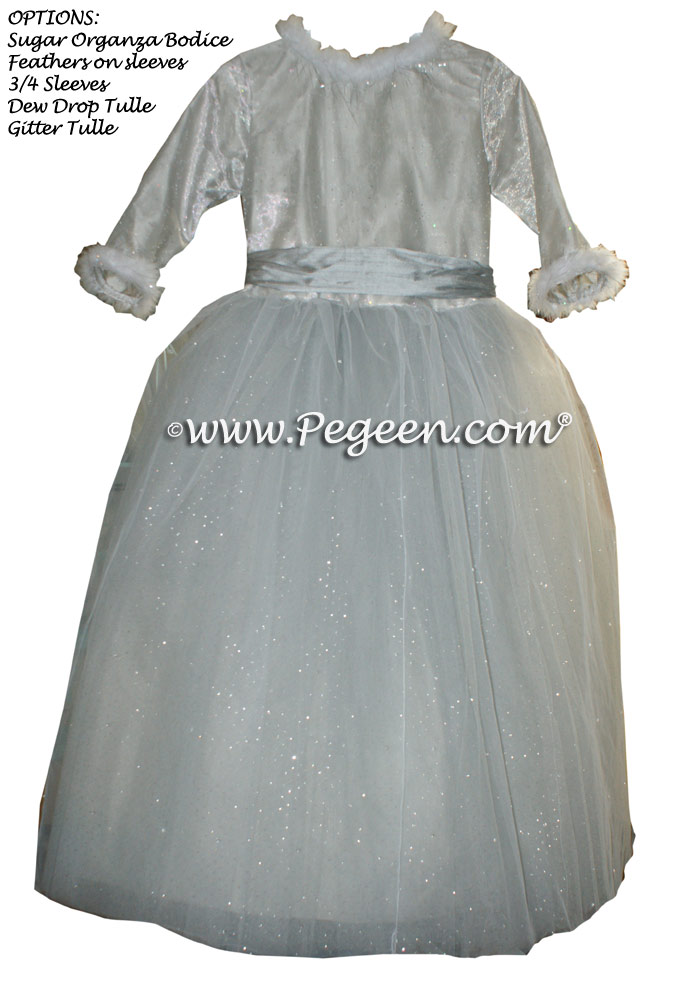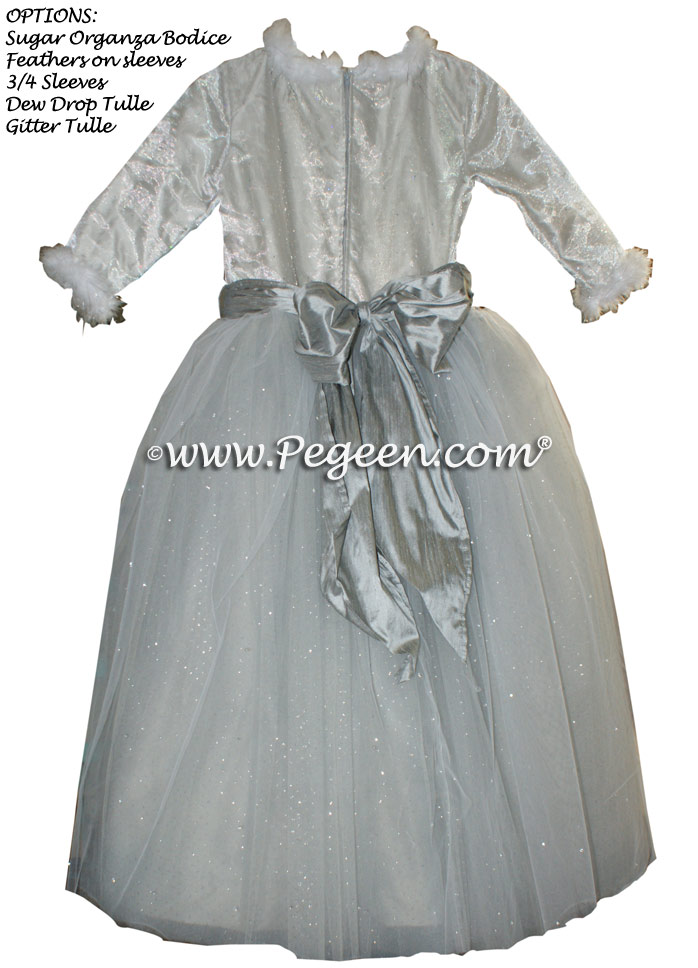 Pegeen Flower Girl Dress Company ~ 9147 State Rd 535 Orlando, FL 32836 ~ Shipping World Wide Since 1982