Pintucks and Pearls Flower Girl Dress in Petal Pink Silk
For this special occasion, the customer decided to select the exquisite style 672 as the foundation for her flower girl dresses. Drawn from our Pegeen Regal Collection, the captivating Princess Anne design perfectly captured the essence of elegance and grace that the event demanded. The choice was a testament to the customer's keen eye for timeless beauty and a desire to infuse the occasion with an air of regal sophistication.
To enhance the dresses even further, the customer opted for enchanting handmade flowers on the back, adding a touch of delicate charm that echoed the romantic ambiance of the event. These meticulously crafted flowers were a testament to the attention to detail that Pegeen is known for, elevating the dresses to a level of uniqueness that would be cherished by both the young wearers and those witnessing their presence.
The addition of crystal tulle lent an ethereal quality to the dresses, casting a soft shimmer that mirrored the joy and happiness of the occasion. With the combination of the Princess Anne design, the intricate handmade flowers, and the subtle sparkle of the crystal tulle, the customer's choice was a testament to their commitment to making this momentous event truly unforgettable.
There were no additional charges for this flower girl dress.Optional prices are subject to change. Check menus for current prices.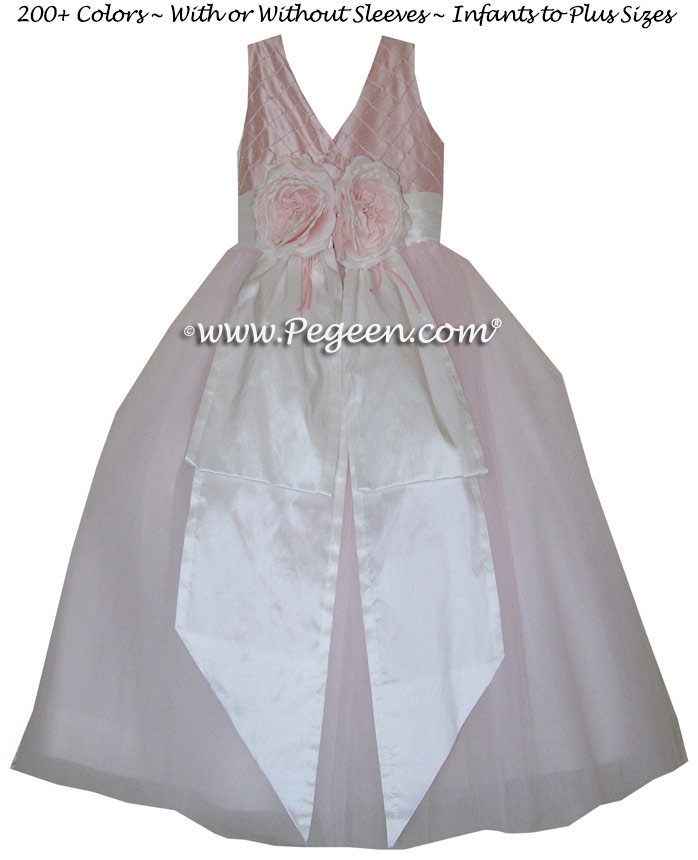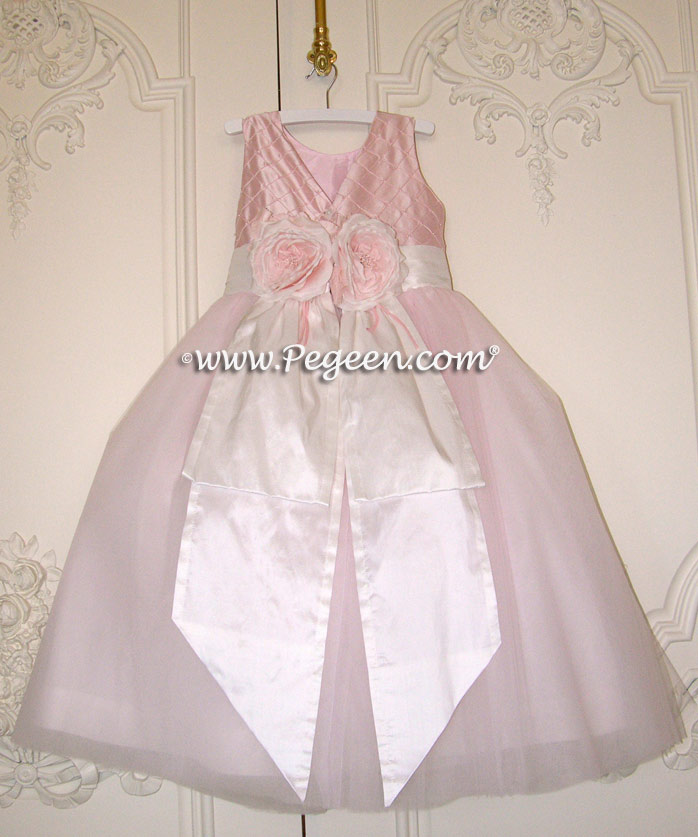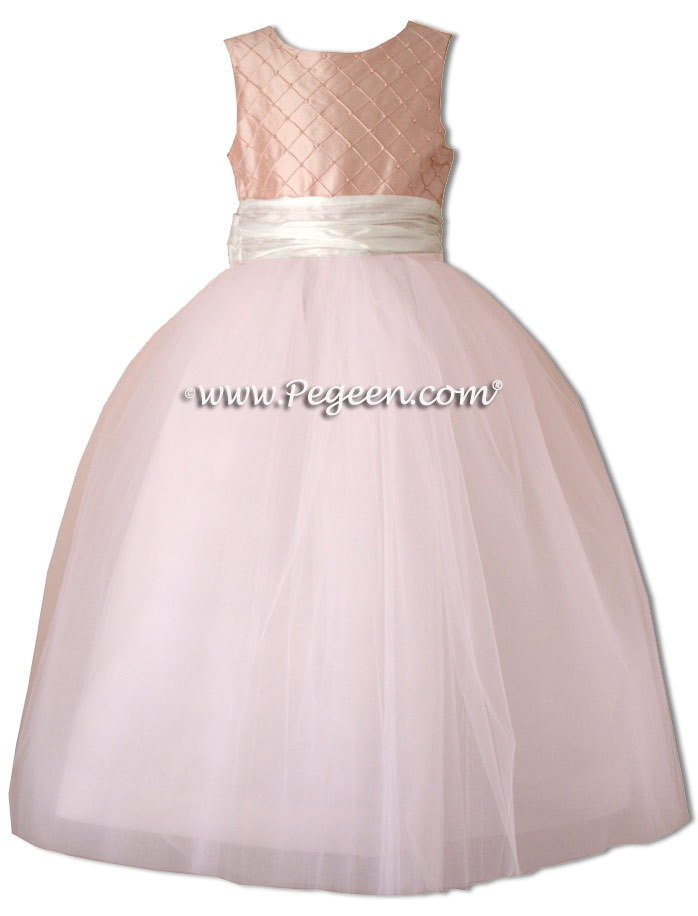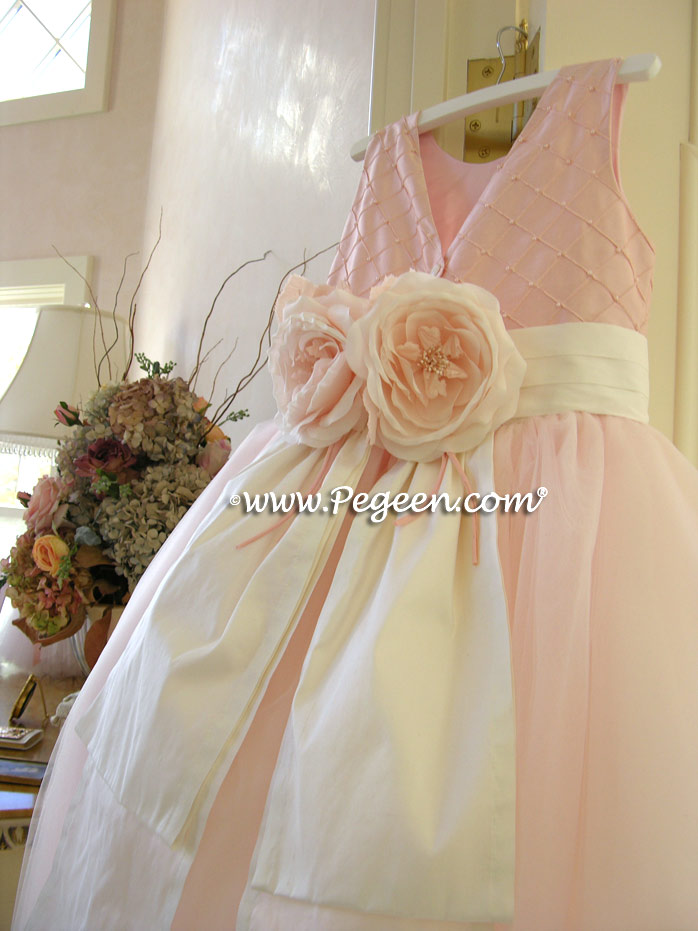 Pegeen Flower Girl Dress Company ~ 9147 State Rd 535 Orlando, FL 32836 ~ Shipping World Wide Since 1982