Green and Sapphire Nutcracker Party Scene Dress
This dress was based on style 745 and had the base color in Sapphire Blue and Holiday Green iridescent silk with blue undertones for the sash. Sizes 6 to Plus Size only.
About Nutcracker Costumes or Dresses: Are typically in Sizes 6R to Plus Size only.
In late summer, mothers and dance directors alike start calling us to place their orders for their upcoming performance of the Nutcracker Ballet held around Christmas Time. This costume is part of the Nutcracker Collection for Clara and the Party Scene dancers and comes in YOUR CHOICE of 260+ Silk Colors and includes petticoat with shorter length so they can dance. Our designers, and yes we are designers, or we like to say, elves in a sewing studio, REALLY ENJOY really enjoy working with our clients, whether it is a ballet company or an individual who just got cast. One thing that does help us if you are a ballet school would be to also send an image of your backdrop so we can do our best to match the dancer's costumes to your stage.
After performances, our clients usually send us their Nutcracker Ballet photos that we feature on our website and in dance publications or on our social media. We here love to receive your photos and see our results on stage - it is so satisfying. Check menus for current prices. To order this dress like the customer did, CLICK the SEE DETAILS button and choose the standard things - like colors, sizes and optional things like Pantaloons or a matching American Doll dress. Pegeen® Luxury Childrenswear, proudly made in the USA in our own factory located just 1.5 miles from Disney World. Shipping Worldwide Since 1982.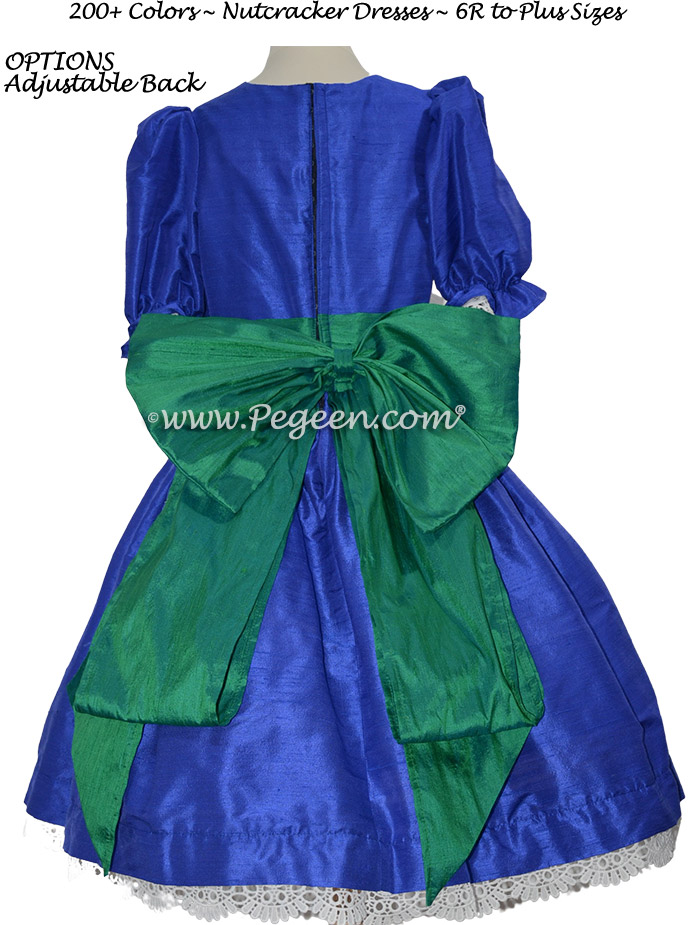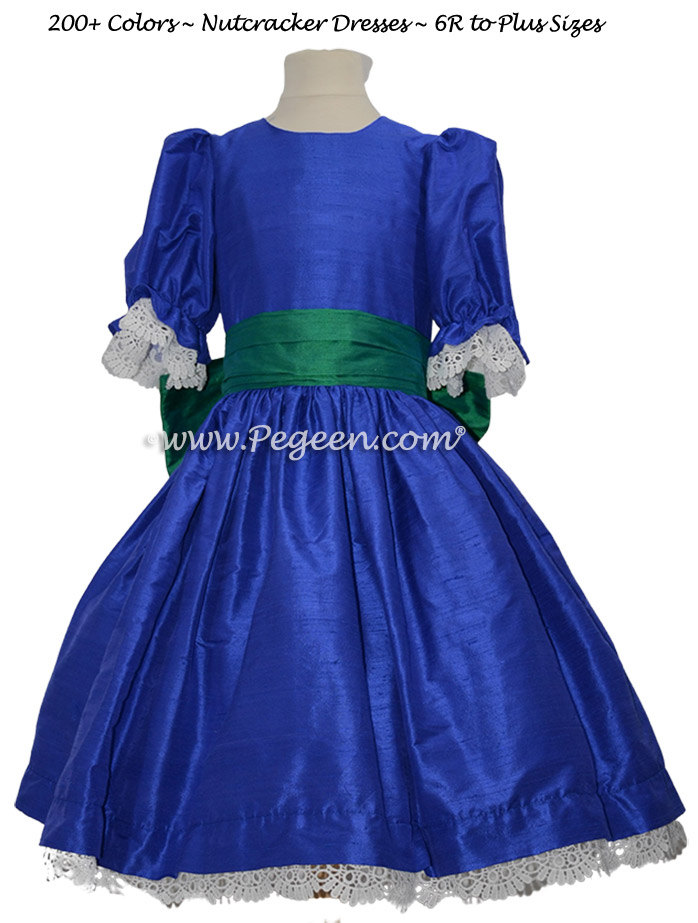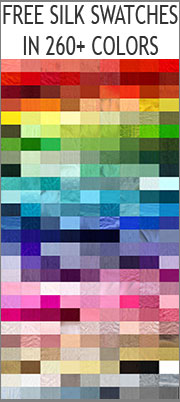 Pegeen Flower Girl Dress Company ~ 9147 State Rd 535 Orlando, FL 32836 ~ Shipping World Wide Since 1982