Aloncon Lace 3/4 SleeveCloud Blue Jr Bridesmaids Dress
We were absolutely enchanted by this delightful set of twins! Each exuded their unique style, yet they harmoniously agreed on almost every aspect. It was a joy to work with them for their Bat Mitzvah celebration. For this special occasion, the customer chose to draw inspiration from one of our custom flower girl dresses, the elegant style 922. Their vision came alive with a cloud blue silk sash and base, and we couldn't contain our excitement when we discovered a breathtaking blue aloncon lace that beautifully enhanced the dress. Our obsession with details truly paid off, as every element came together seamlessly.
To add an ethereal touch, we crafted the top skirt using silver spider tulle layered gracefully over ten layers of soft tulle, with a delicate underlayer of silk. The result was nothing short of enchanting! The intricate play of textures and layers lent an air of grace and sophistication to their dresses, perfectly befitting the significance of the occasion.
As the twins twirled and danced in their exquisitely designed outfits, they radiated sheer happiness and confidence. Their smiles lit up the room, and it was evident that these dresses were not just garments but an extension of their radiant personalities. Witnessing the twins bask in their special moment filled our hearts with immense pride and joy. We are honored to have been part of their Bat Mitzvah journey, contributing to memories that will last a lifetime.
At Pegeen, we take pride in creating personalized masterpieces that reflect each individual's unique style. Our attention to detail ensures that every garment is a true work of art, enhancing the magic of every celebration. We are grateful for the opportunity to be a part of these special moments, creating dresses that leave a lasting impression and fill the hearts of young girls with wonder and delight.
There were no additional charges for this flower girl dress. Optional prices are subject to change. Check menus for current prices.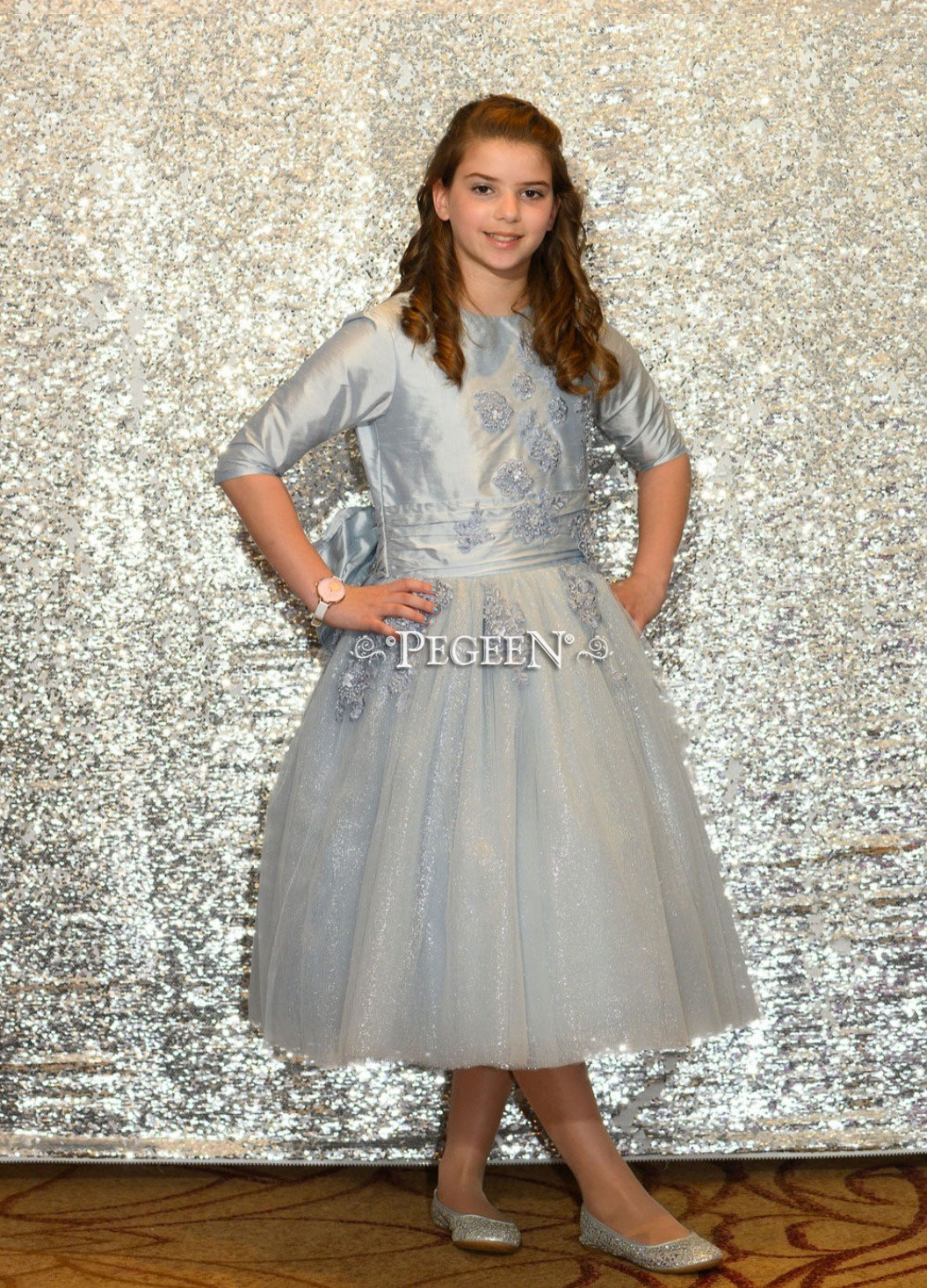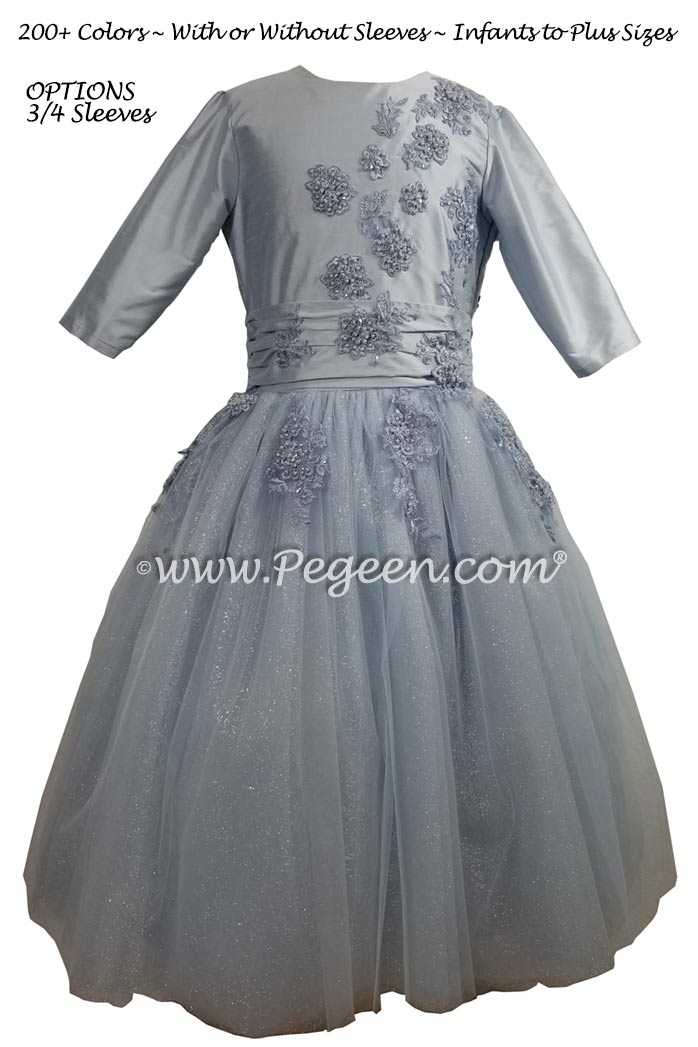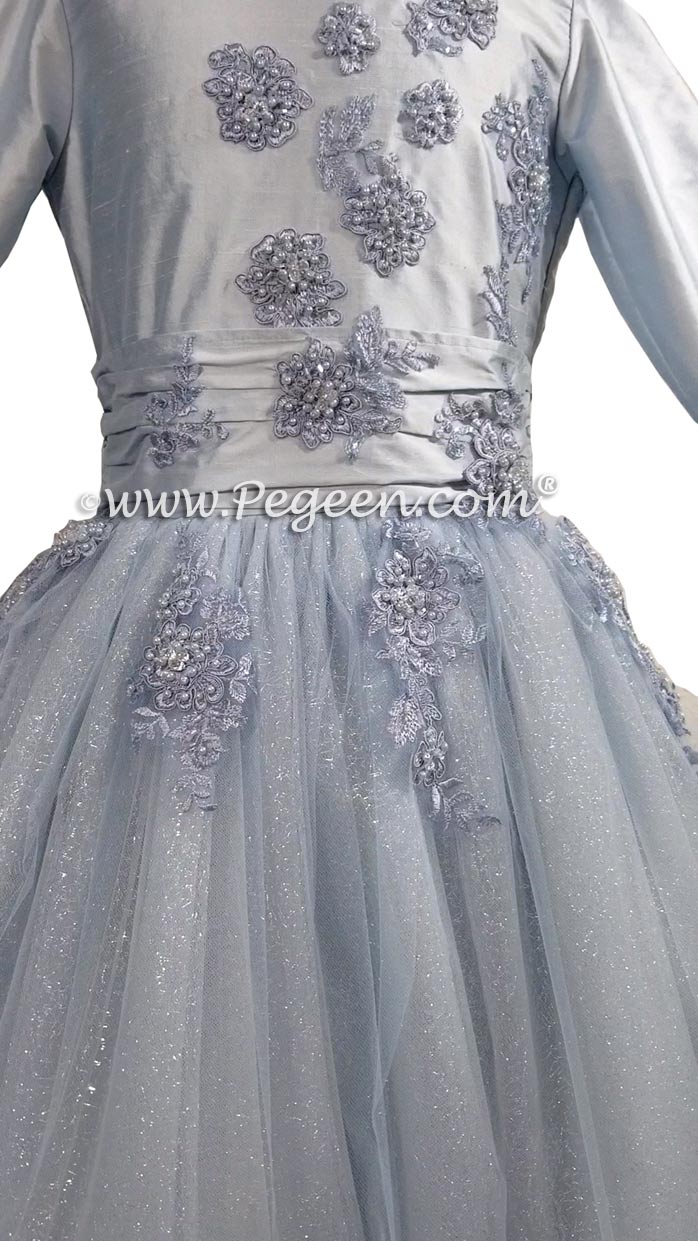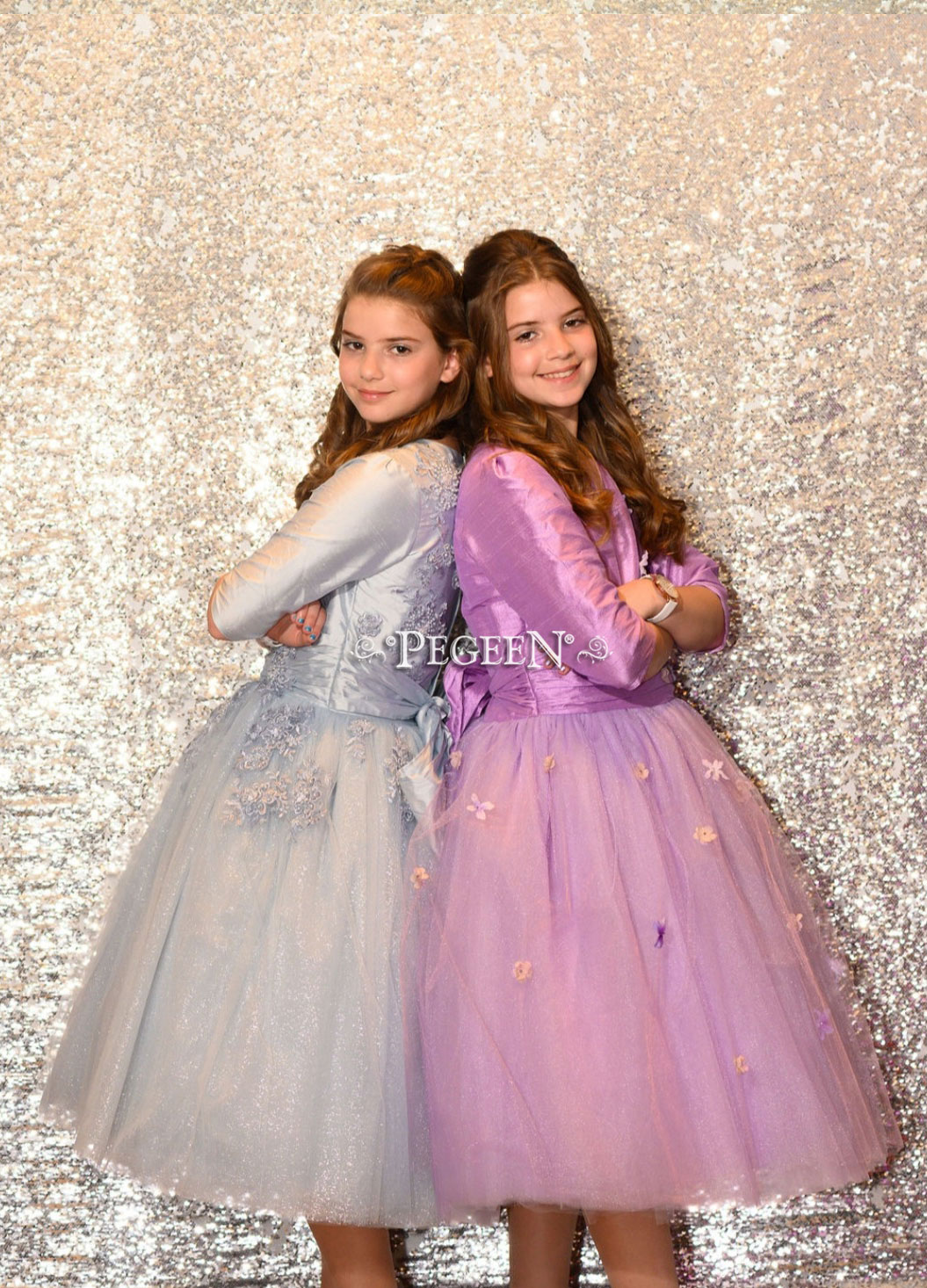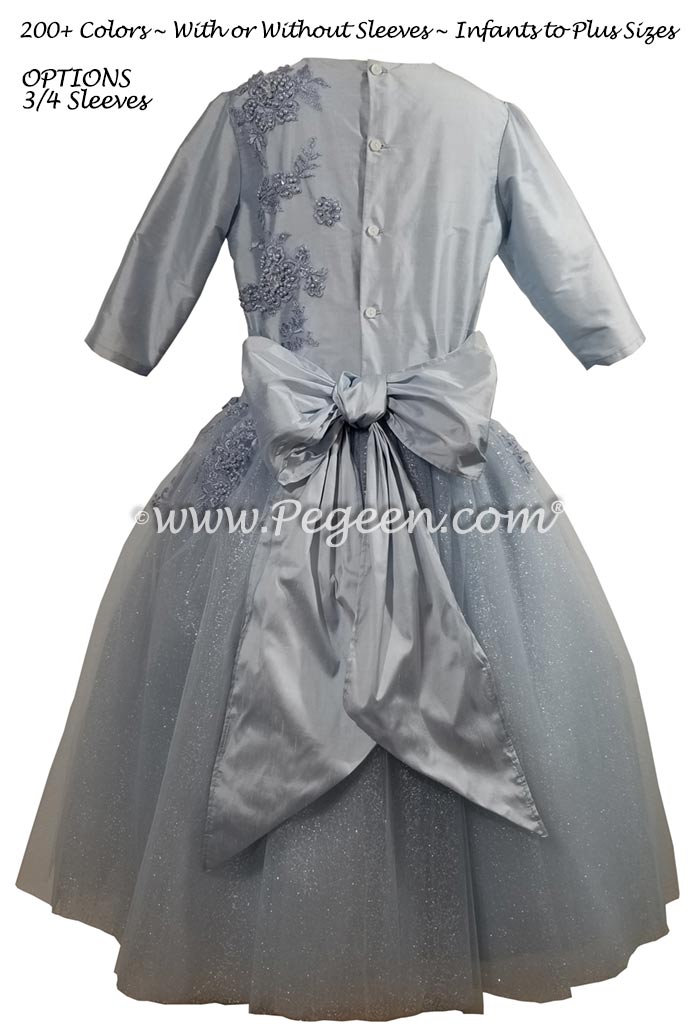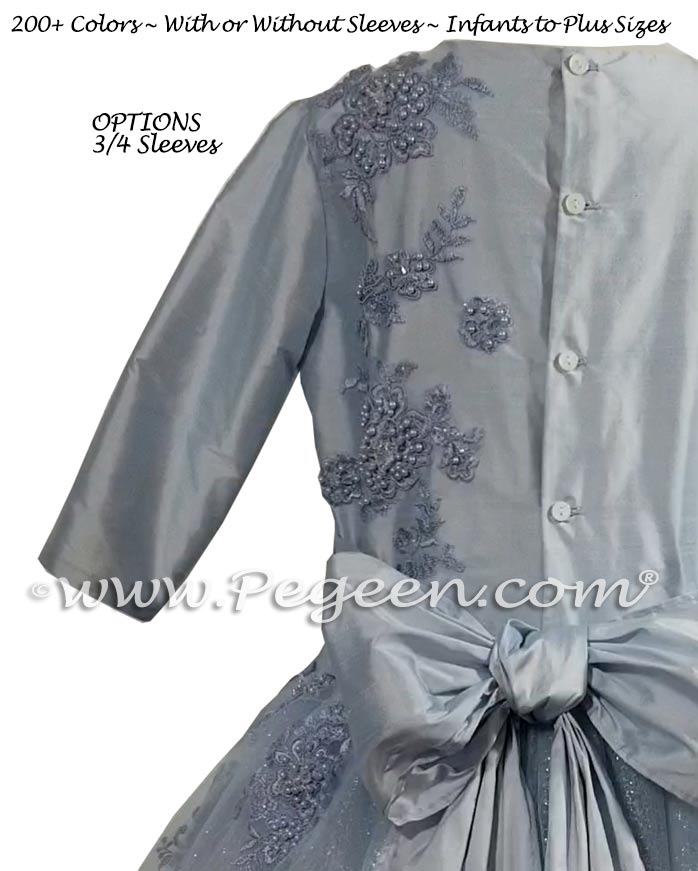 Pegeen Flower Girl Dress Company ~ 9147 State Rd 535 Orlando, FL 32836 ~ Shipping World Wide Since 1982