Nutcracker Dress for Clara in Raspberry and Rose
Customer chose rose for the sash and bow, raspberry for the base of the dress and a special watermelon colored tulle for the overskirt. What the child did not know was that we decided so the little ballerina would delight all when doing an arabesque that we gave her a pair of pantaloons under as well! Her pantaloons were $50.
There were no additional charges for this Nutcracker dress. You can add additional options like Pantaloons or a matching American Doll dress. Sizes 6R to Plus Size only. This dress is part of the Nutcracker Collection for the Clara Party Scene Dresses. In late summer, mothers and dance directors alike start calling us to place their orders for their upcoming performance of the Nutcracker Ballet held around Christmas Time. After performances, our clients usually send us their Nutcracker Ballet photos that we feature on our website and in dance or bridal publications. There were no additional charges for this flower girl dress. Check menus for current prices.
About our dresses: Silk Available in 200+ colors up to 3 colors in any mix-and-match combination, is in a shorter dance length and includes a petticoat. To order this dress like the customer did, CLICK the SEE DETAILS button and choose the standard things - like colors, size, special options and if needed, optional sizing.Proudly made in the USA.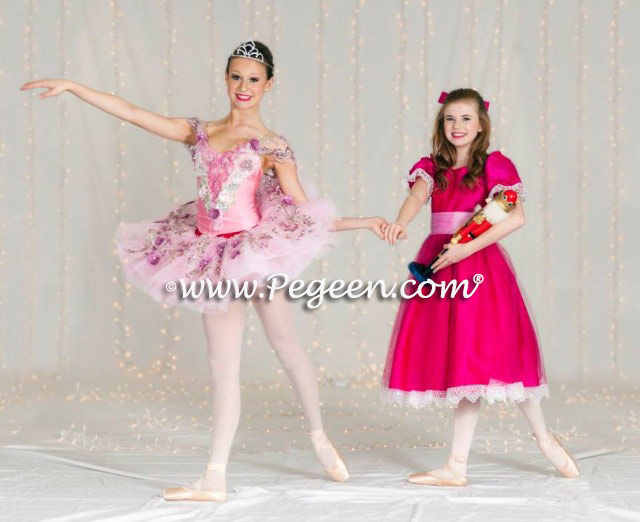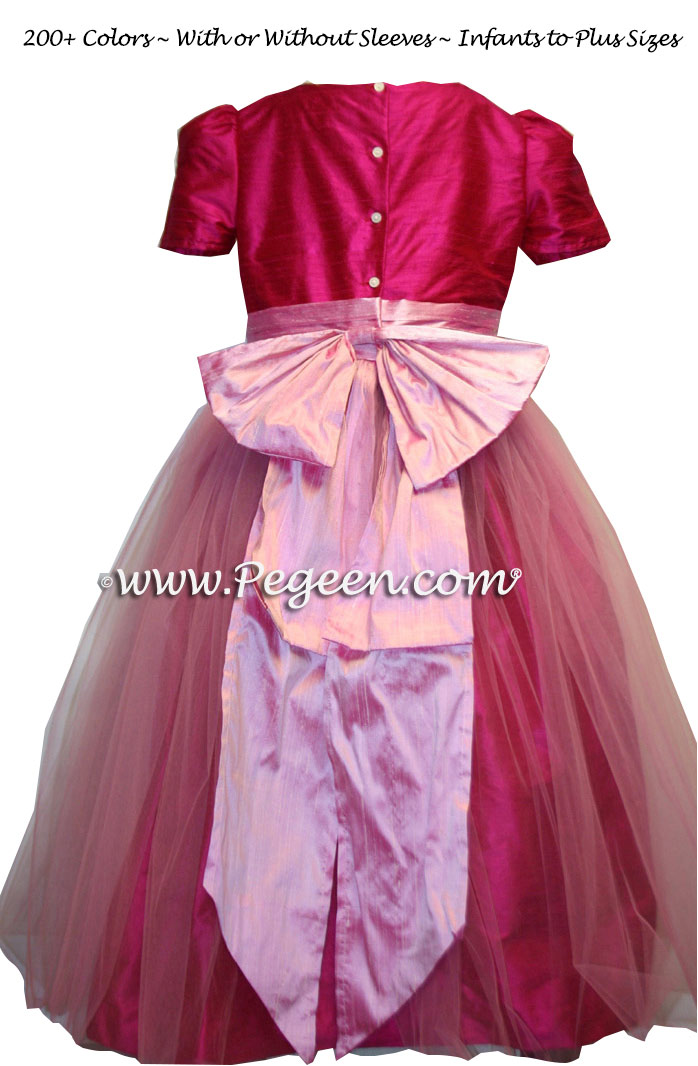 Pegeen Flower Girl Dress Company ~ 9147 State Rd 535 Orlando, FL 32836 ~ Shipping World Wide Since 1982