Toddler Flower Girl Dress with Infant Ring Bearer Suit
This customer had a specific vision in mind for her toddler flower girl dresses and infant ring bearer outfit. She decided to base the flower girl dresses on style 326 and requested matching colors for the ring bearer. For the boy's attire, she chose style 267. The flower girl dresses and the ring bearer outfit were carefully coordinated to create a cohesive and harmonious look.
The toddler flower girl dresses, based on style 326, exuded charm and elegance. They were designed with attention to detail, ensuring a perfect fit for the little ones. As for the infant ring bearer, the customer selected style 267, which offered a timeless and adorable look for the young boy.
The boy's outfit included everything needed for a complete and polished appearance. The silk ring bearer suit came in a wide range of 260 in-stock colors, allowing the customer to choose the perfect shade to match the flower girl dresses. The suit consisted of a silk shirt with a classic peter pan collar, a matching vest, and comfortable knickers with an elastic back.
With attention to quality and style, the customer ensured that the entire bridal party, including the toddler flower girls and the infant ring bearer, would look their best. The coordinated colors and thoughtful selection of styles added a touch of sophistication to the overall wedding ensemble. It was a celebration of love and elegance, where every detail was carefully considered and beautifully executed.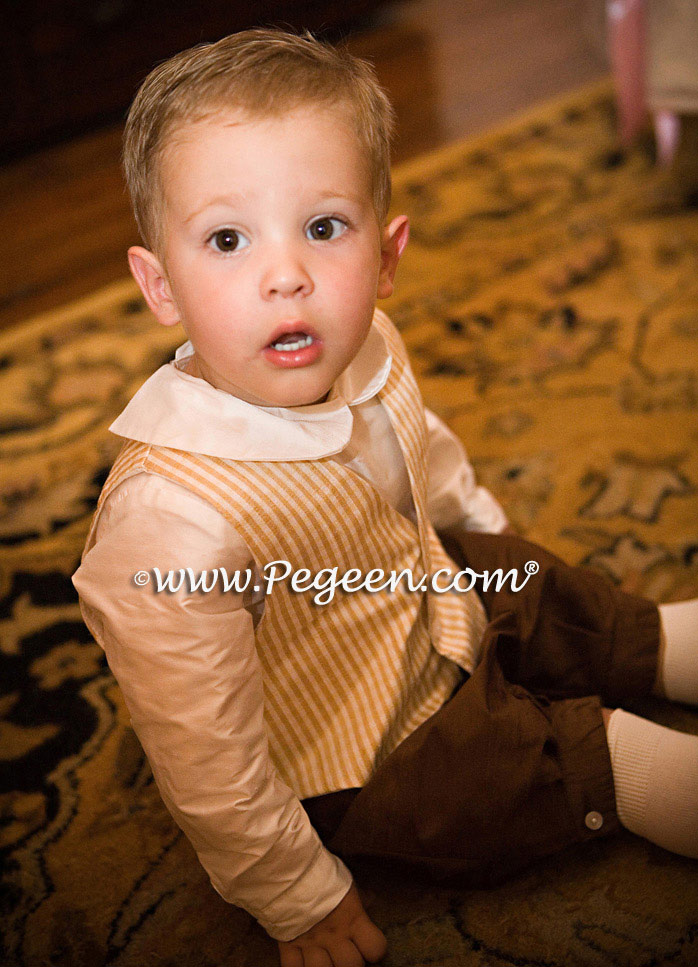 Boy's prices include the entire outfit. This silk suit is available in 200 in-stock colors. It includes a silk [eter with collar, cummerbund and shorts with elastic back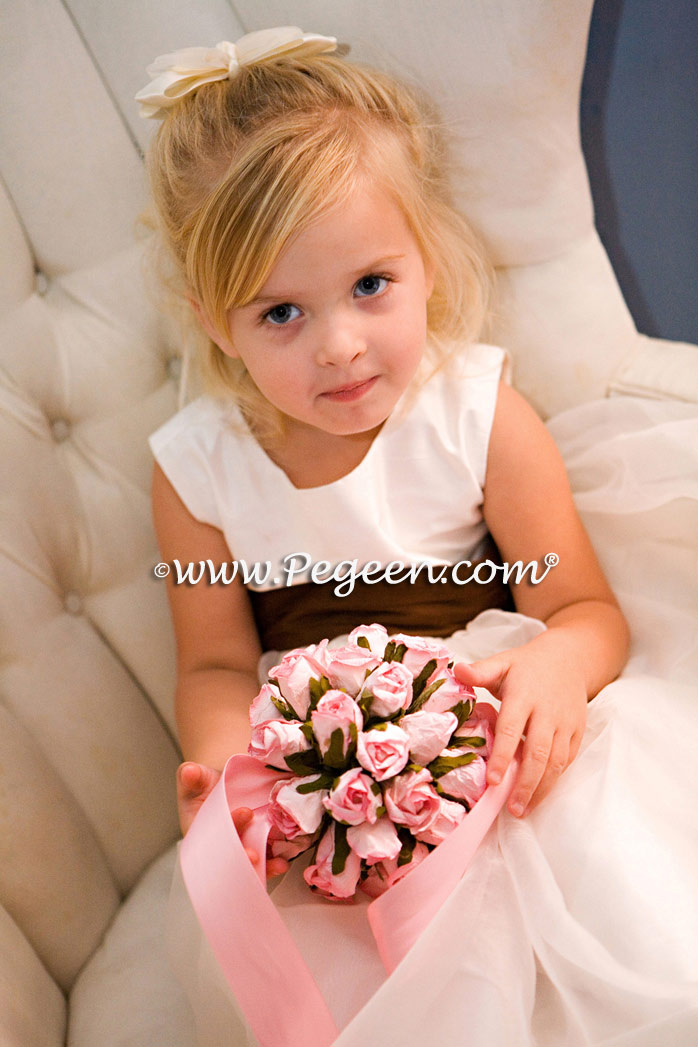 Pegeen Flower Girl Dress Company ~ 9147 State Rd 535 Orlando, FL 32836 ~ Shipping World Wide Since 1982