Perfect Red Flower Girl Dress Ideas for Christmas Weddings
Red flower girl
We could easily see why so many brides and grooms chose this date to exchange vows.
Winter wonderland enchantment!
Pegeen presents some of the special to flower girl dresses to help you decide for your Christmas wedding preparations.Dresses in red. All shades of red - yes we have over 7 shades of reds and burgundy's for that special holiday glow! Just click the photo and read the details and remember, every dress comes in sizes infant through plus sizes and in 260+ colors of silk. Pop over to our Pegeen Dress Dreamer™ for more ideas!
Here are some of the colors used on this page: Burgundy, Cherry, Christmas Red, Claret & Cranberry Silk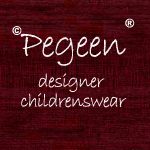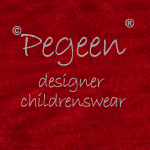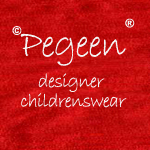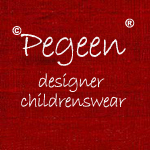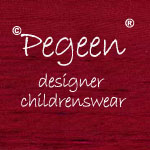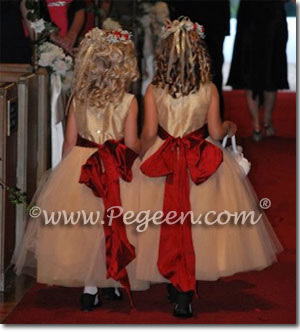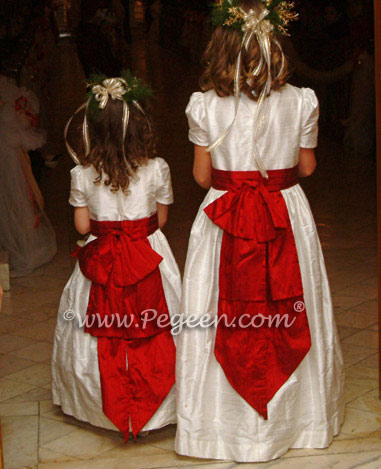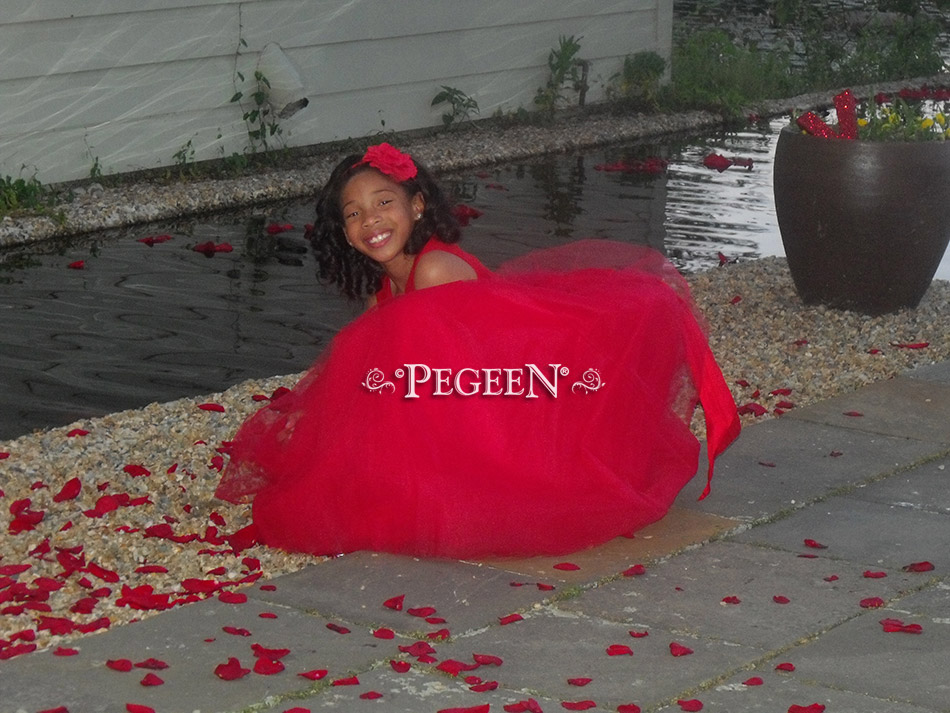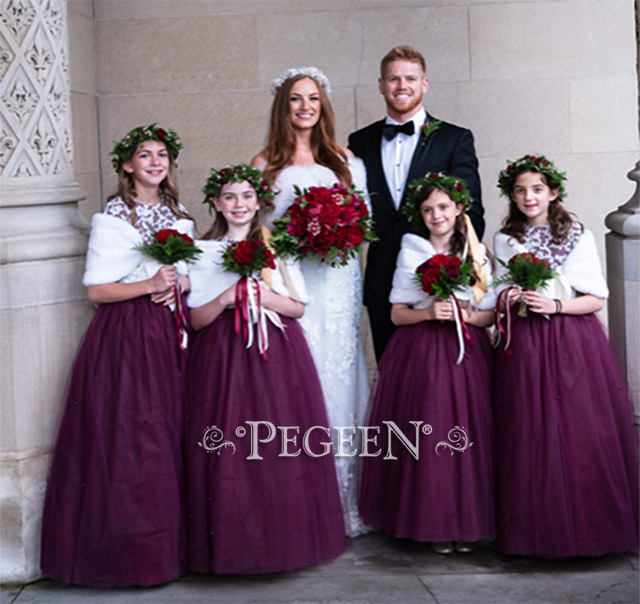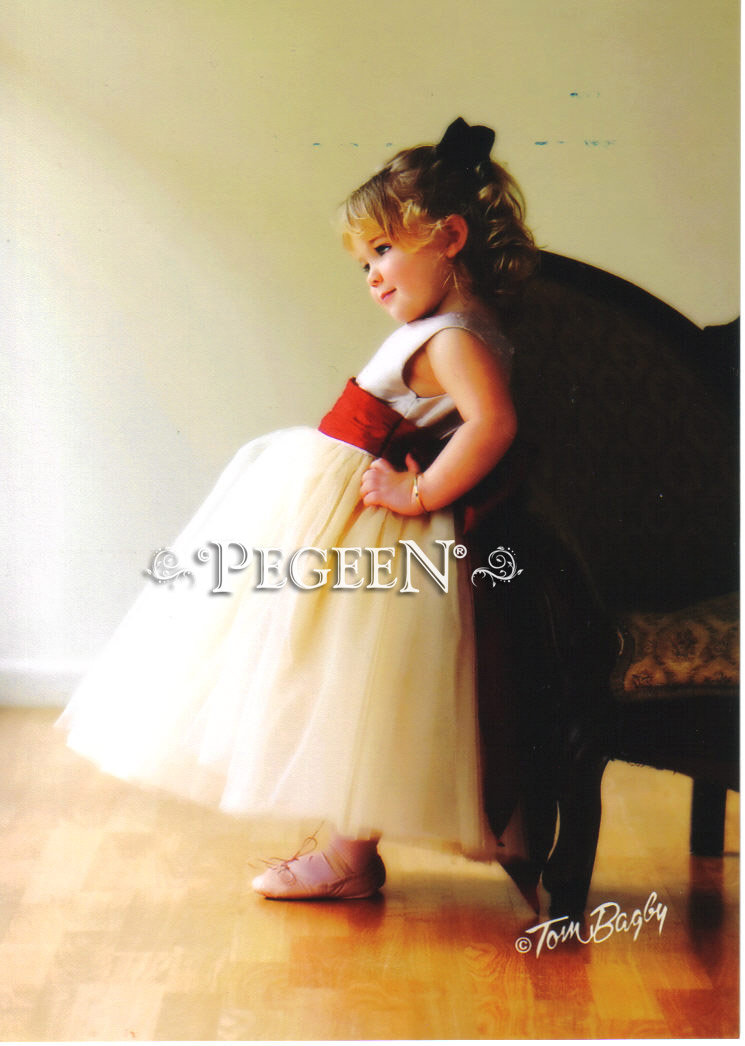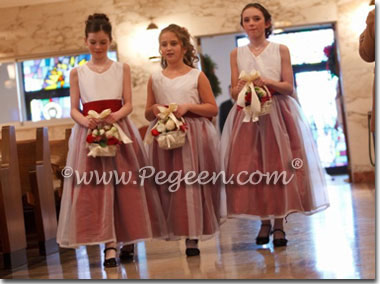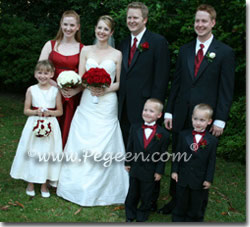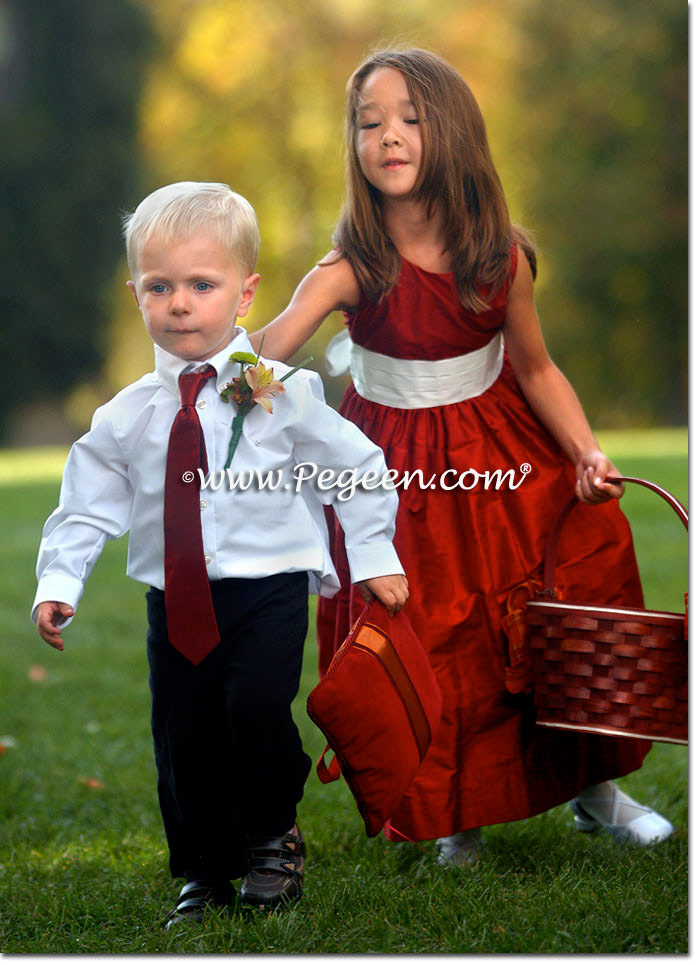 Pegeen Flower Girl Dress Company ~ 9147 State Rd 535 Orlando, FL 32836 ~ Shipping World Wide Since 1982