How to be different if you choose pink for your flower girl dress
Pink Flower Girl Dresses
Because it is associated with love, romance, and femininity, pink is a popular color for weddings. It is also a color that can be used in a number of different shades, from a light blush to a deep fuchsia, making it simple to match it with other colors and wedding themes. Pink is a popular color for bridesmaids' dresses, flowers, and decorations. It can also be used in wedding stationery and on the wedding cake. Pink can also be used to create an elegant and romantic atmosphere when combined with other colors like white, gold, and silver. They can also match the bridesmaids' dresses or the wedding's color scheme. Pink flower girl dresses are a classic choice for traditional weddings and can also be used in modern and contemporary weddings. It is difficult to determine how often pink is used as a color choice for flower girl dresses compared to other colors without any specific data. That said however, looking at the amount of pink colors that our brides use for their flowers is without a doubt, representative of 20% or better of all color choices. So, how can you make your pink choice different from the average wedding?
Well for one, the color range we have for pink silk choices is 40 different colors! We don't know of any other manufacturer/designer that gives such a wide range of color choices. For a bit of fun, here are our color swatchs (you can order on our swatch page). Hold your mouse over the color squares of a swatch and you can find the color name. For more images of dresses and our top 15 most adorable flower girl dresses in pink shades, scroll below.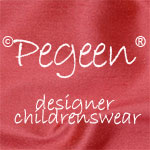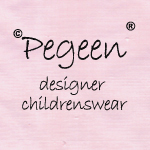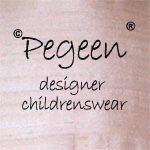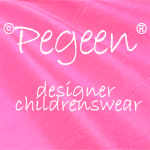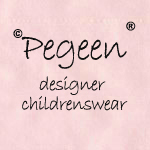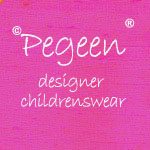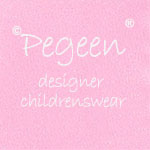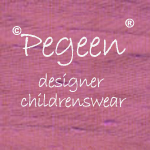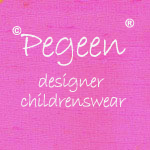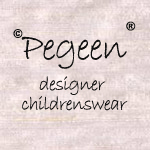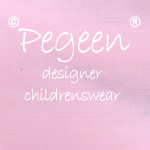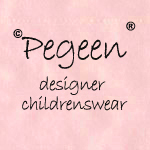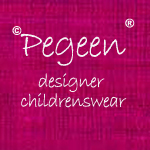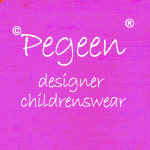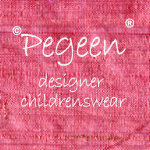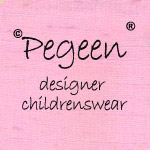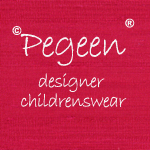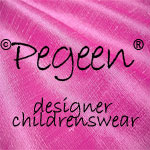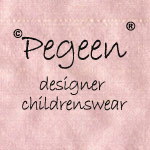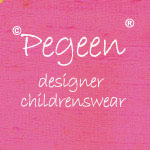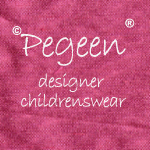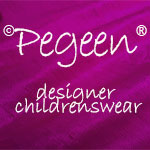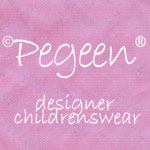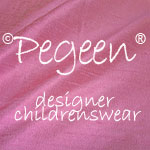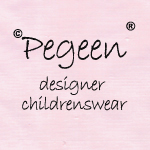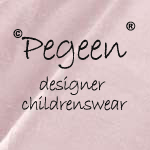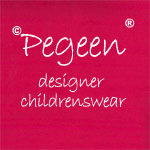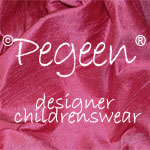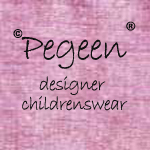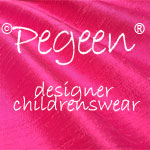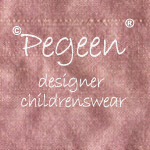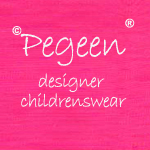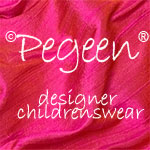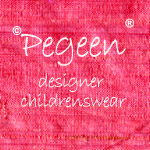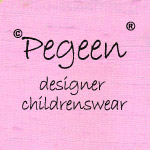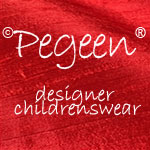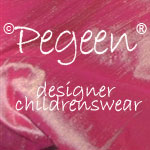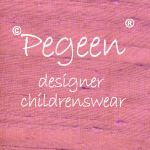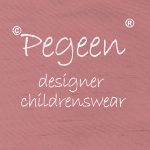 Throughout our website we have hundreds, likely several thousand photos of pink flower girl dresses and special occasion dresses. You can visit our pages dedicated to them or scroll below for some of our favorite pink flower girl dresses that really make a wedding guest say "Wow". No feature page would be complete if we didn't start with our Flower Girl Dress of the Year for 2011 and although it was some time ago, the timelessness of the ballet pink color trimmed with our Pegeen Signature Bustle with handmade, handrolled real silk flowers was simply spectacular. Scroll down for an additional 15 very special dresses.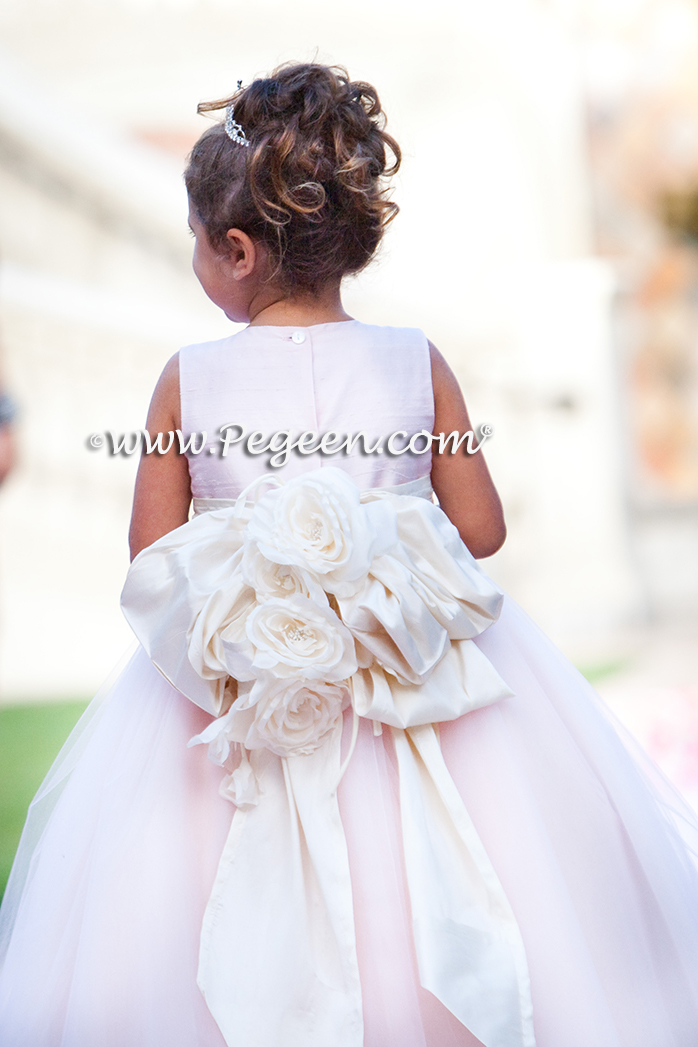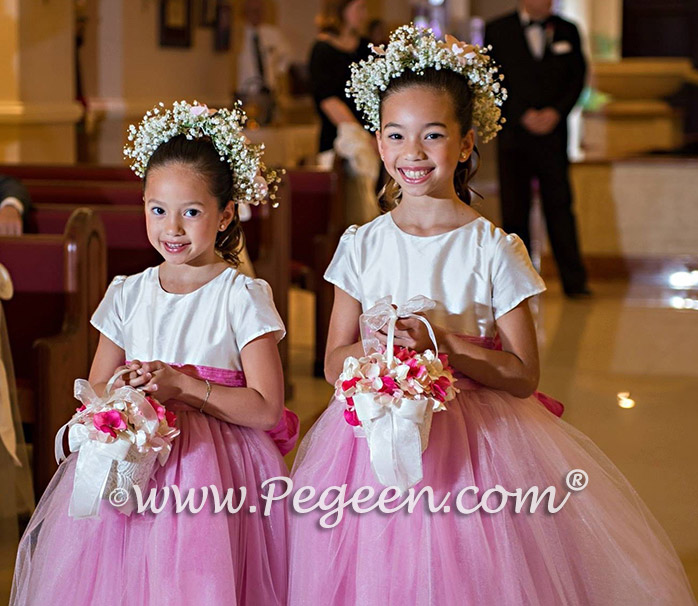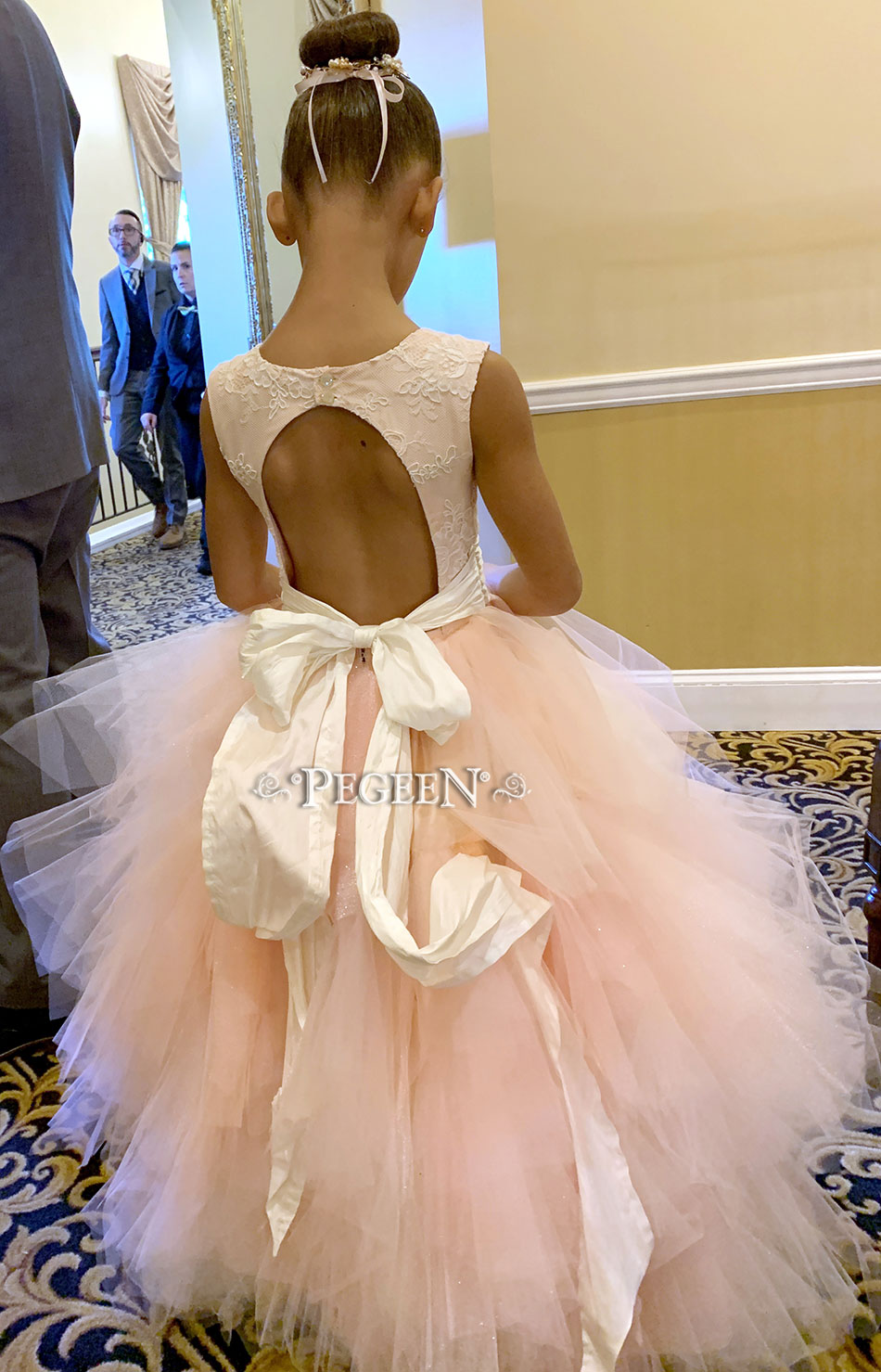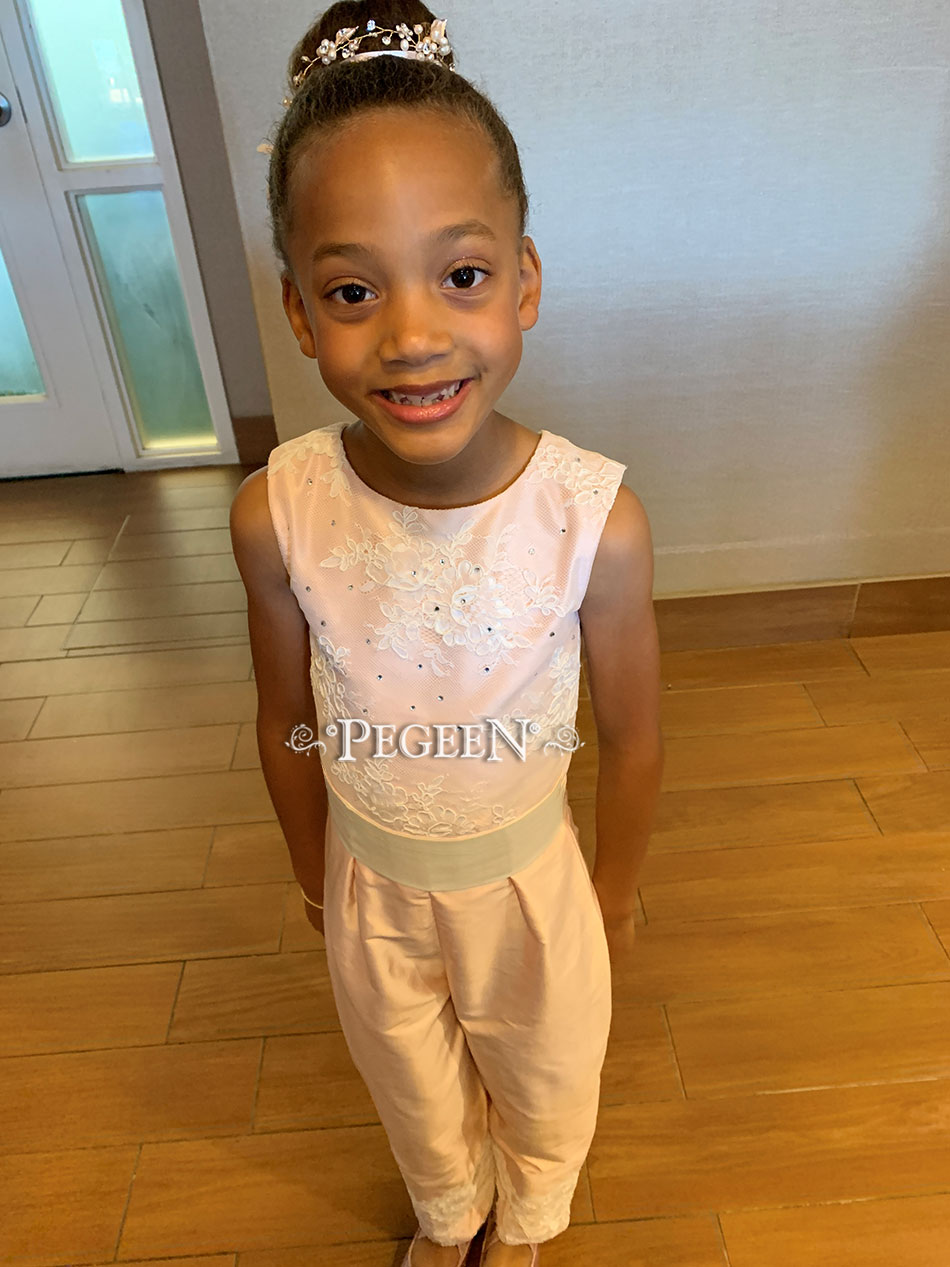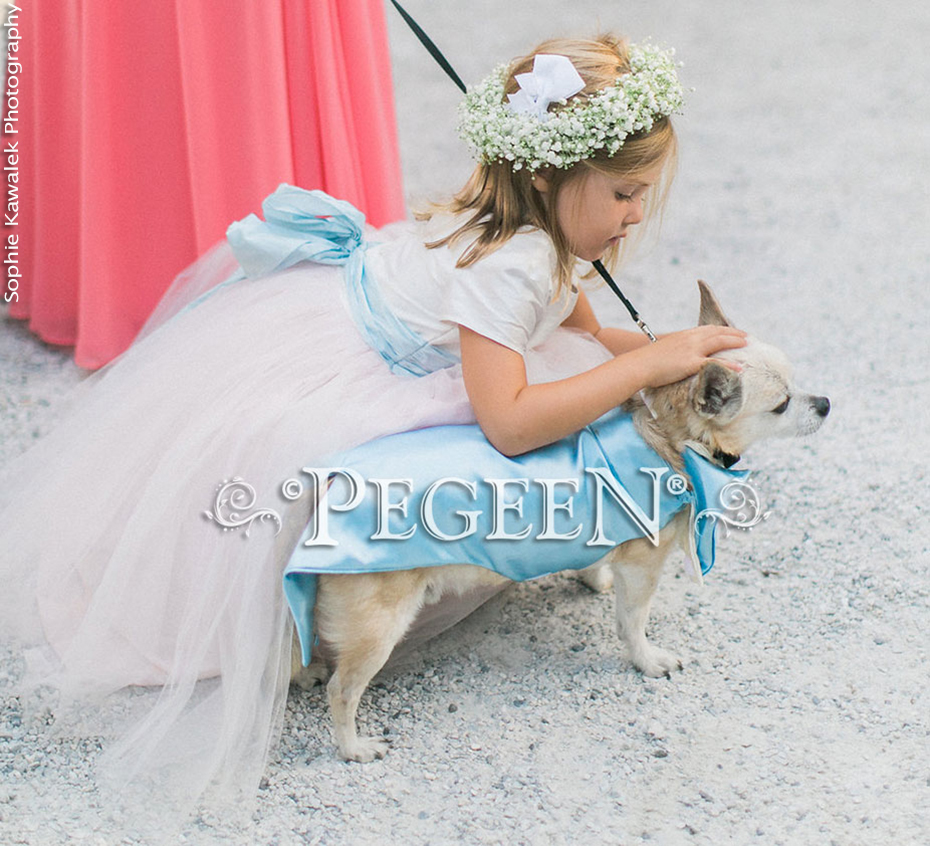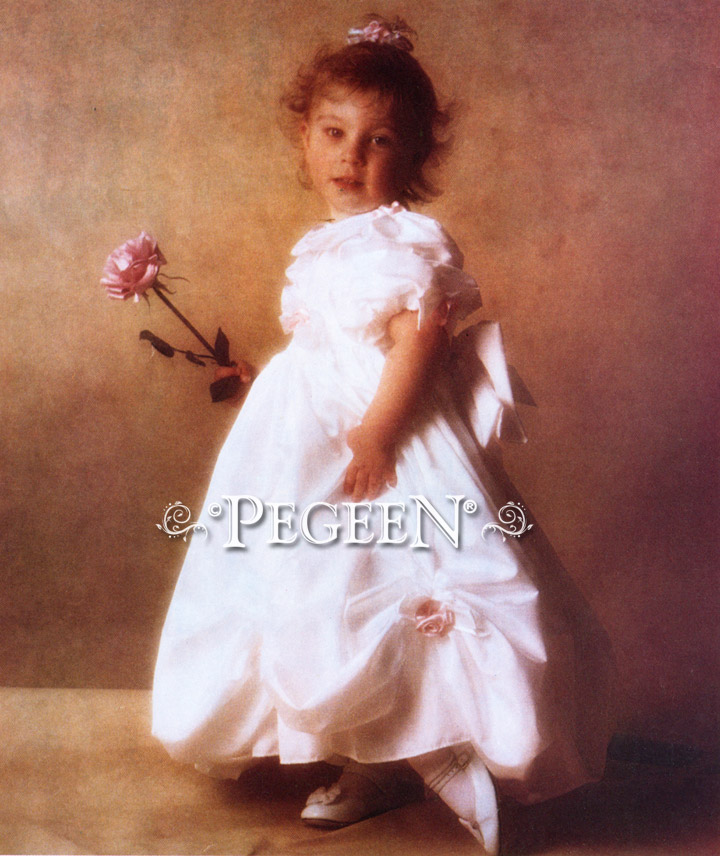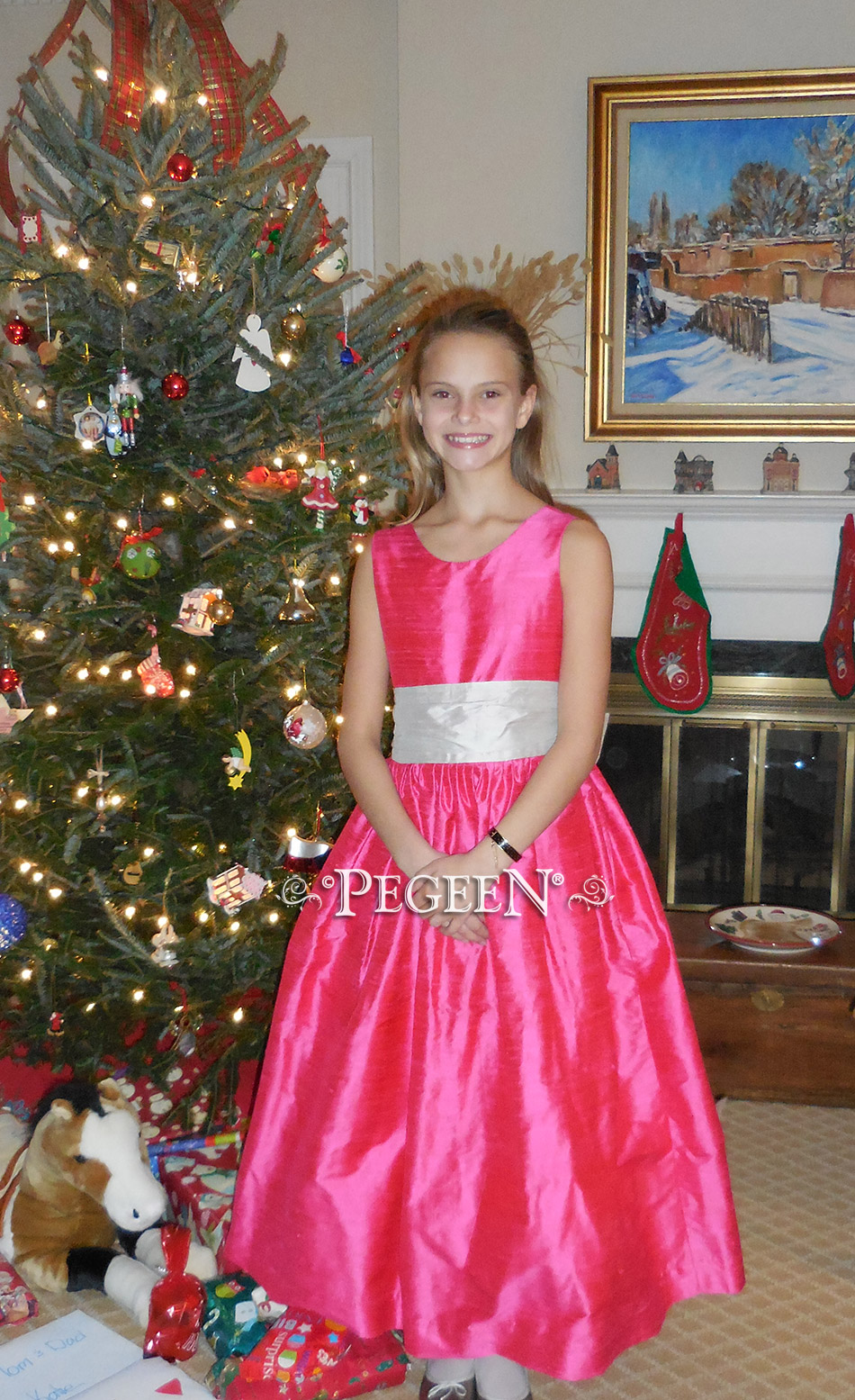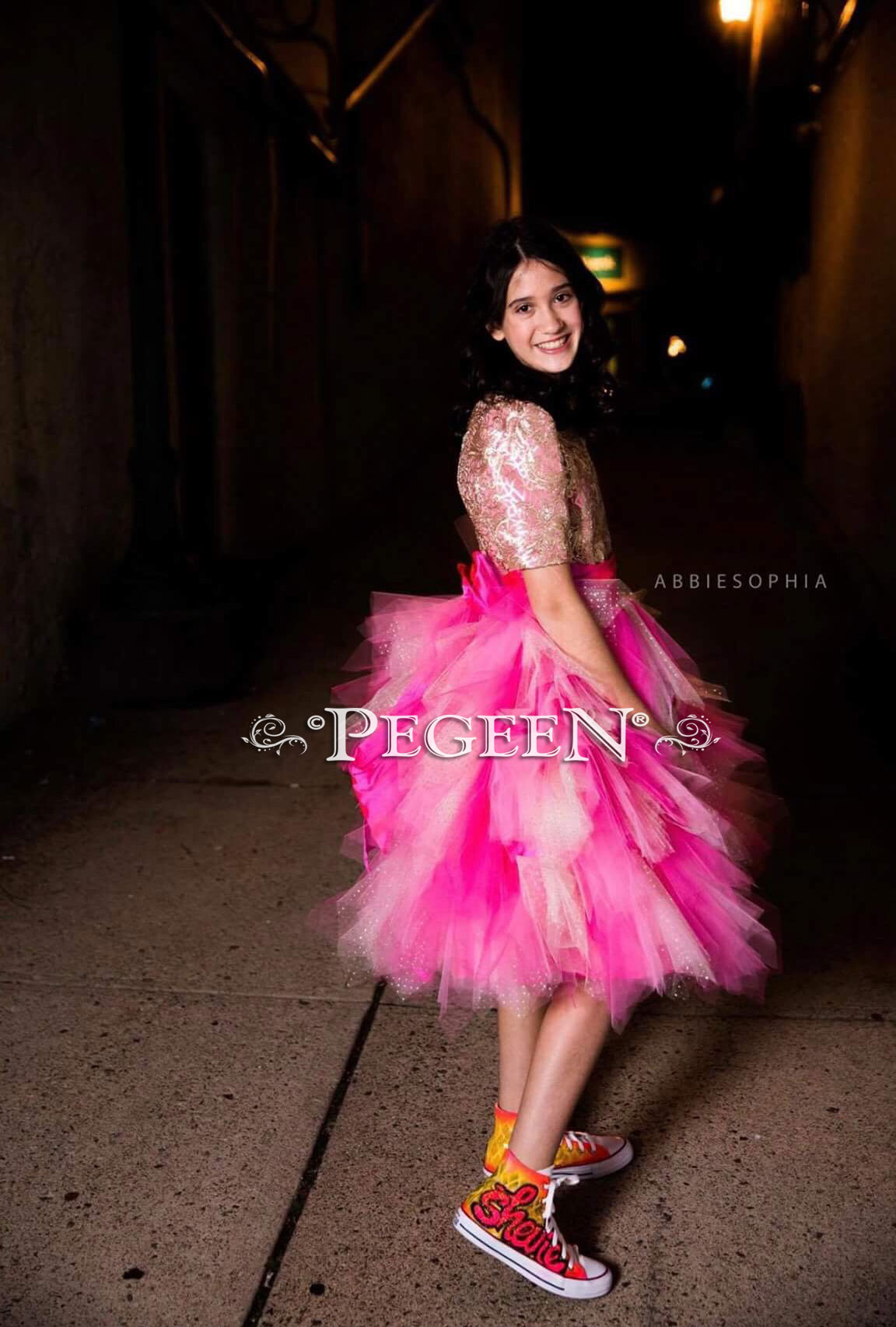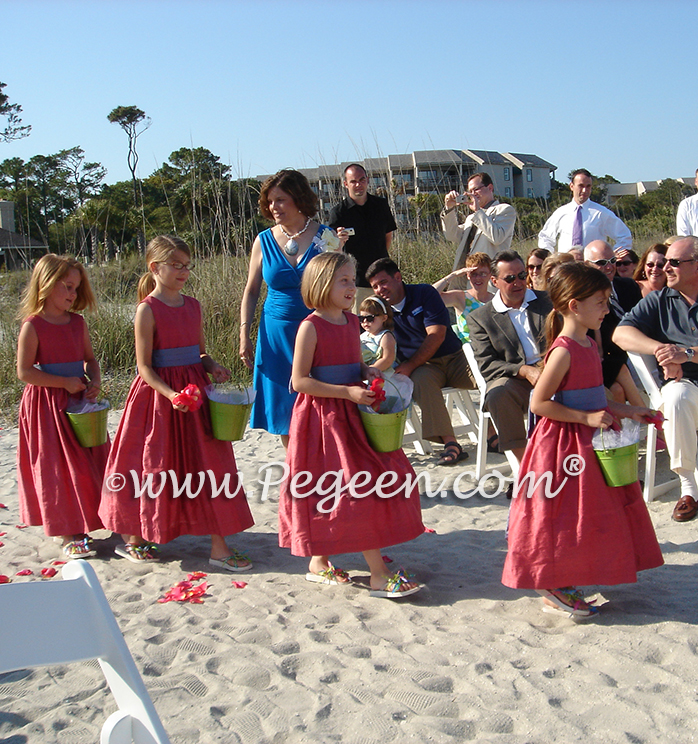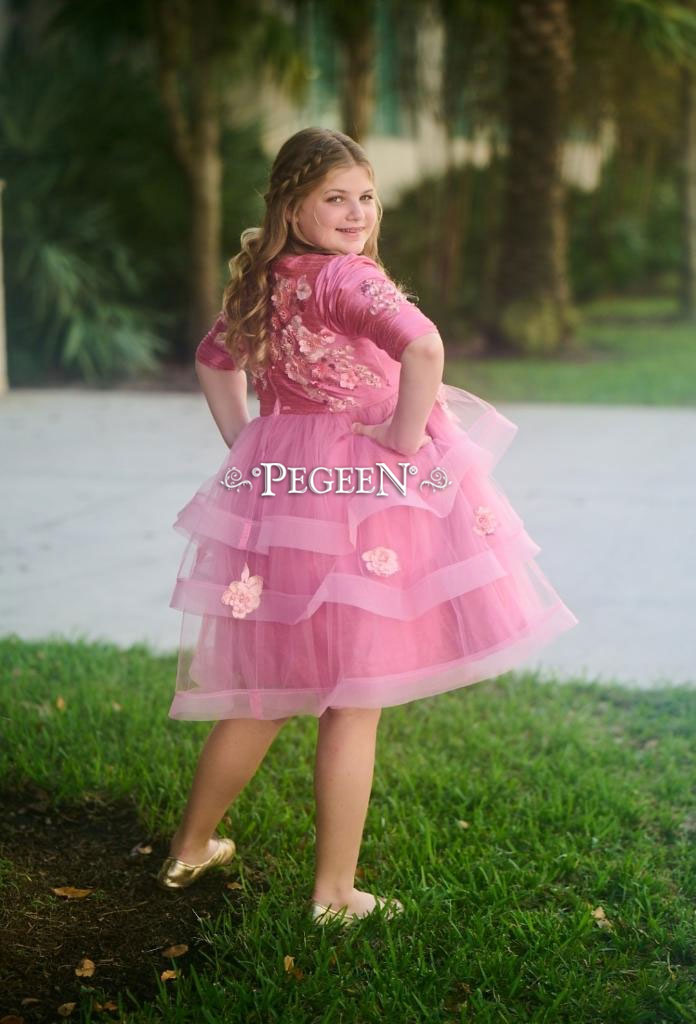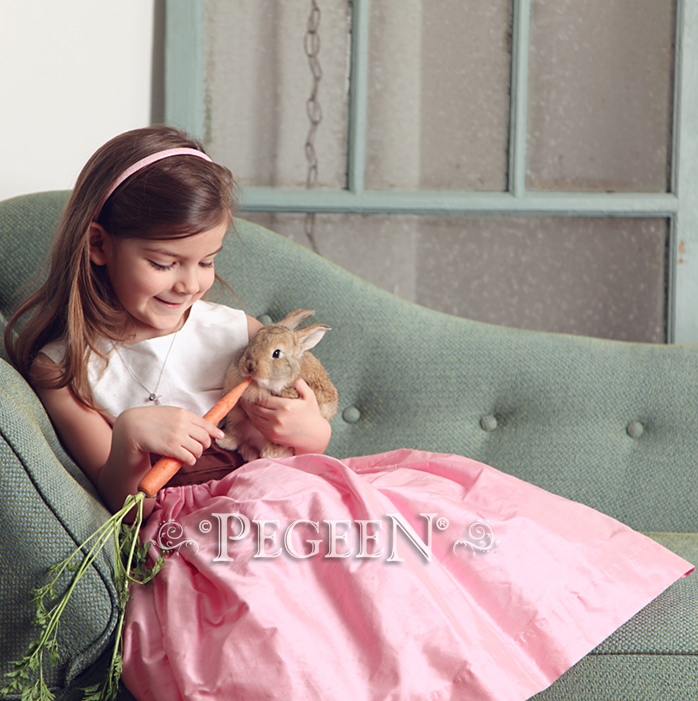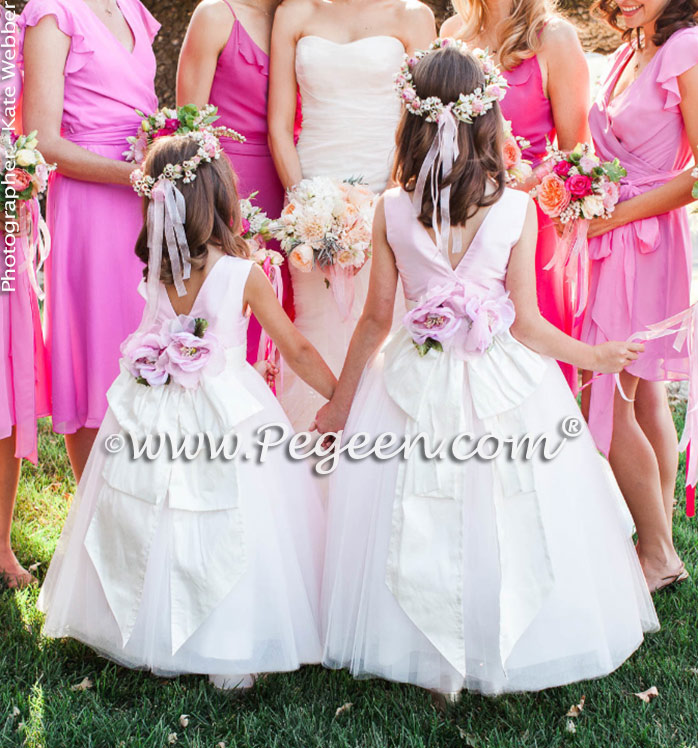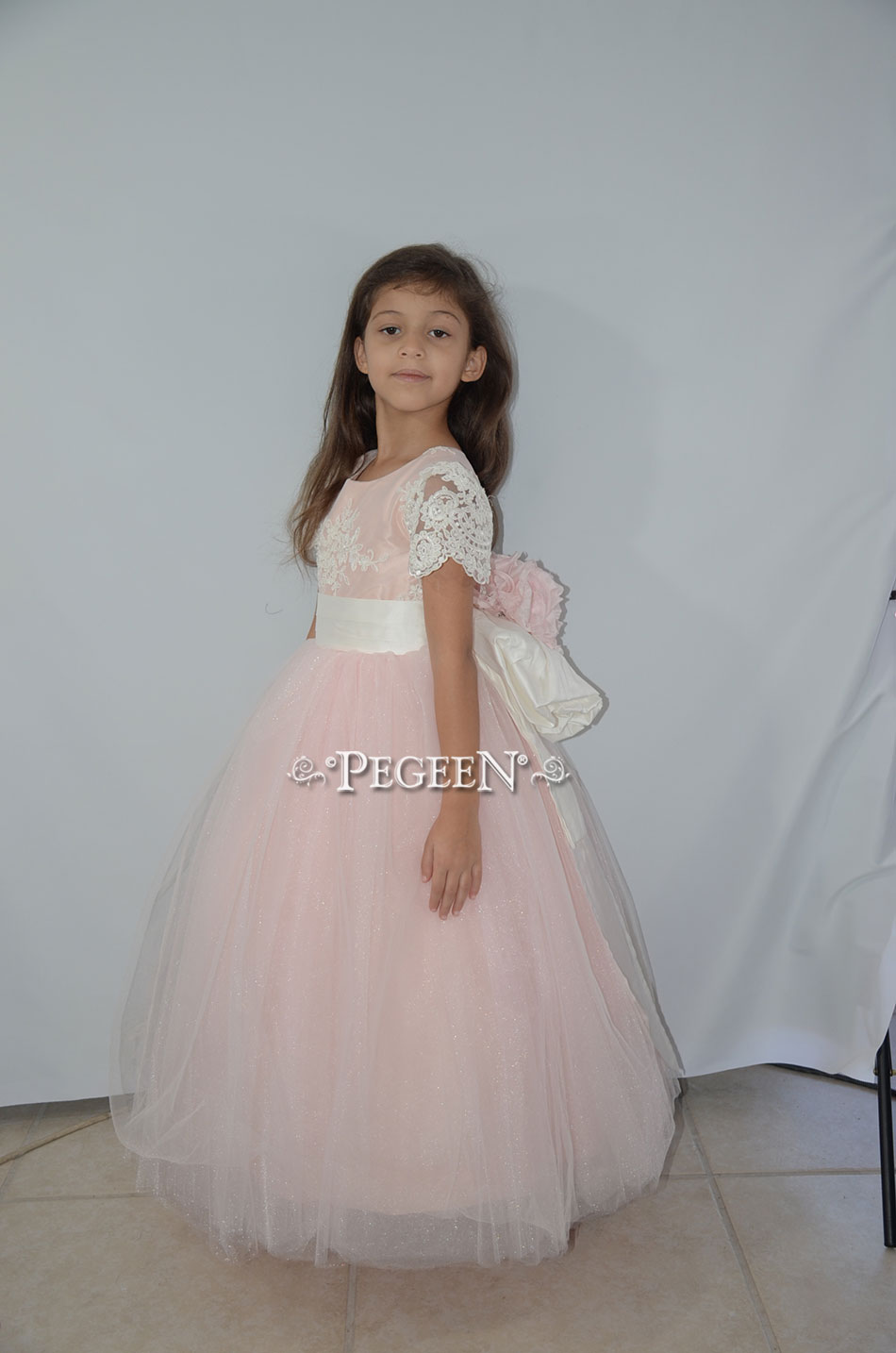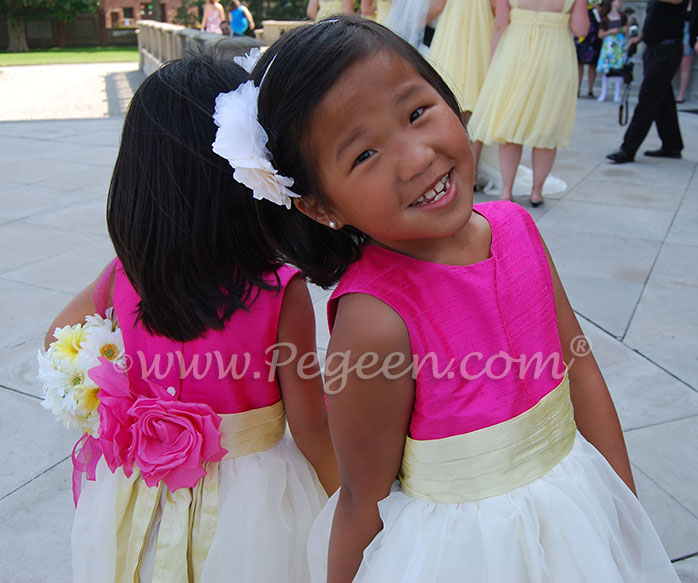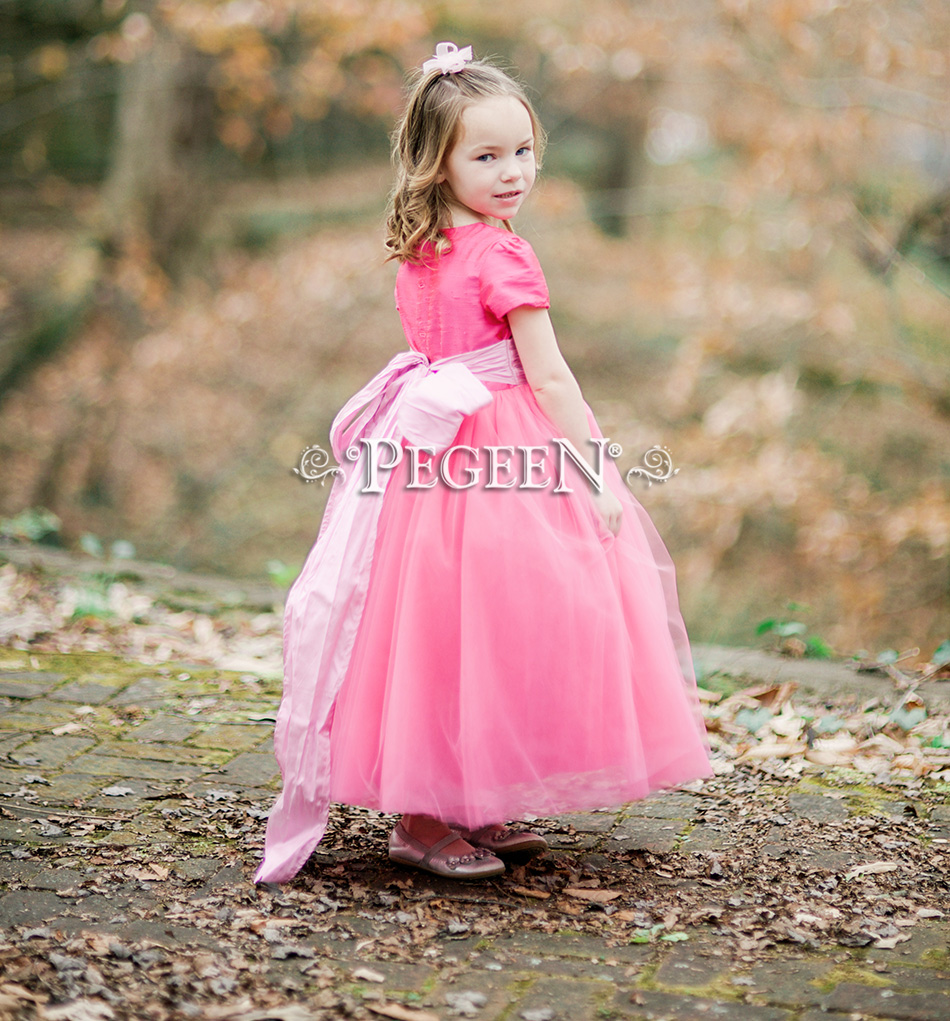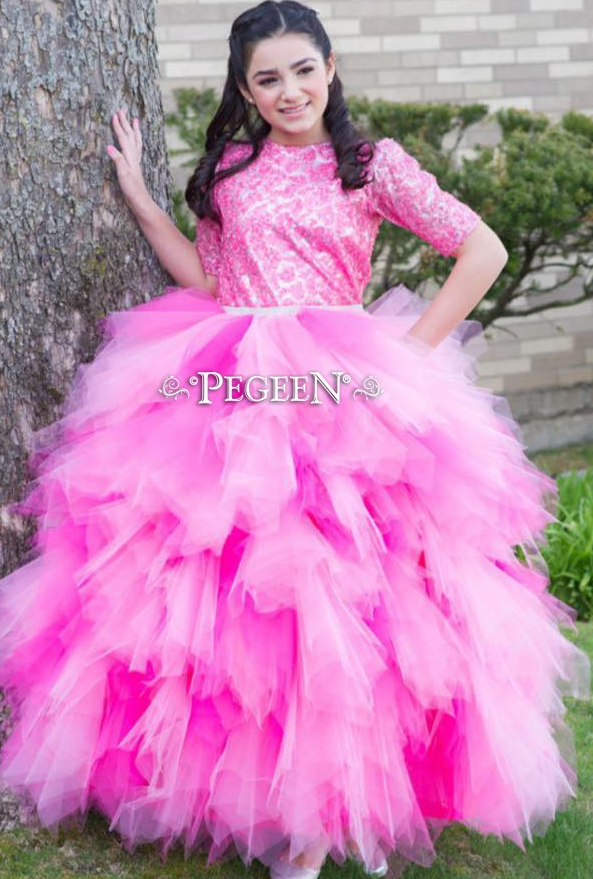 Pegeen Flower Girl Dress Company ~ 9147 State Rd 535 Orlando, FL 32836 ~ Shipping World Wide Since 1982