Purple, lavender and lilac shades for flower girls
What are the best shades of colors to go with purple flower girl dresses?
Purple is such a beautiful color for weddings because it is royal, romantic and almost any color gets paired with it



Such colors can be found in a wide variety of flowers and also deeper shades of purple, so it can create a stunning appearance. Not only are there over 30 varieties of lavender flowers, irises, catmint, balloon flowers, monkshood, delphiniums, anemones, orchids and lilies are just some of the great purple pairing of flowers for your wedding. All of that means some beautiful combinations of color possibilities for your flower girl's dress. We have plenty of shades of these lovely shades and ideas for you here on this page but below, we paired up some of our favorites.
So what shades goes well with lavender and purple flowers? Our absolute favorite is blue. You can mix dusty blue shades with light purple for not just a spring/summer wedding but also for the fall. (See some below). Lavender and greens are usually a clear choice but so is gray and purple, whether it is darker gray with a medium purple or more particularly with the accent of men in grey suits. Then medium colors of purple goes well with other colors in nature such as peaches and rose colors. Visit some of weddings below.
Like a bouquet of assorted flowers, this color of eurolilac was paired with peach, blush, canyon, salmon and sage.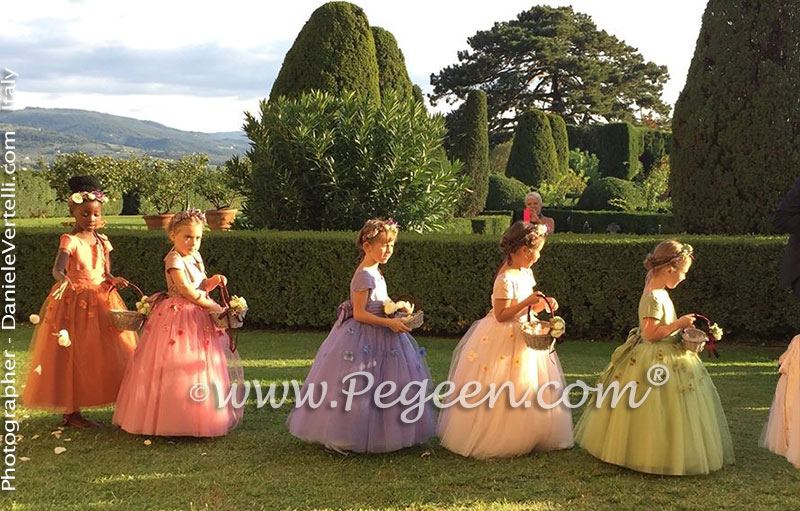 Can't stop the bounding in the girls below with bigger "sister dress" style 320 make for a lovely contrast to the forest green bridesmaids dresses.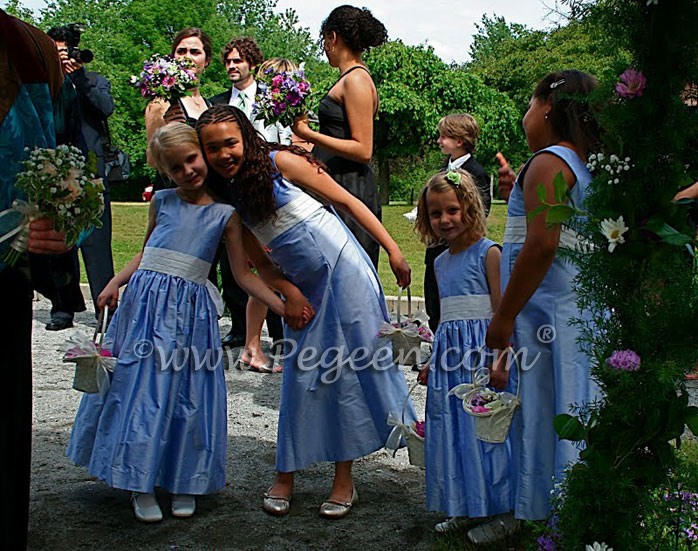 This wedding paired a color of orchid with eggplant and citrus green flowers and orchids.
Rich shades of royal purple look great paired with a vibrant orange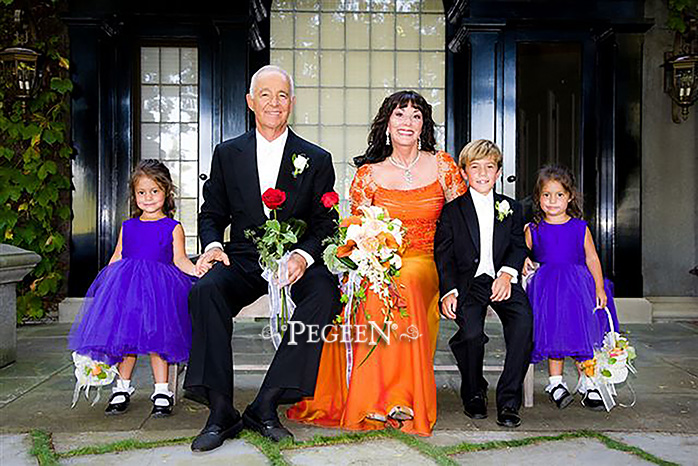 Victorian purple, eggplant and platinum grey silk flower girl dresses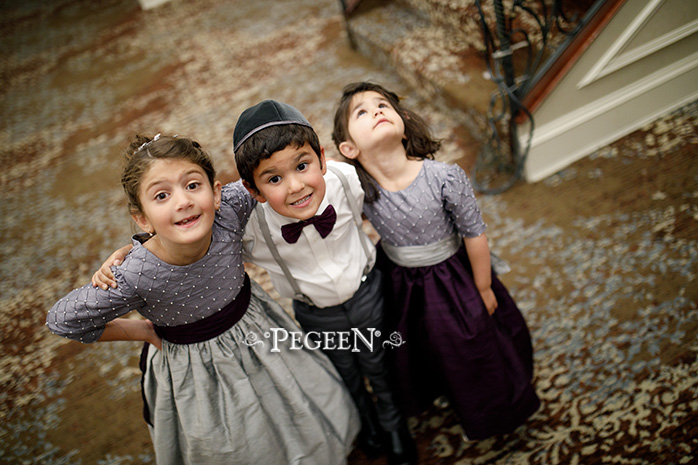 Plum, lavender and amethyst make a great pairing especially with charcoal grey suits for the men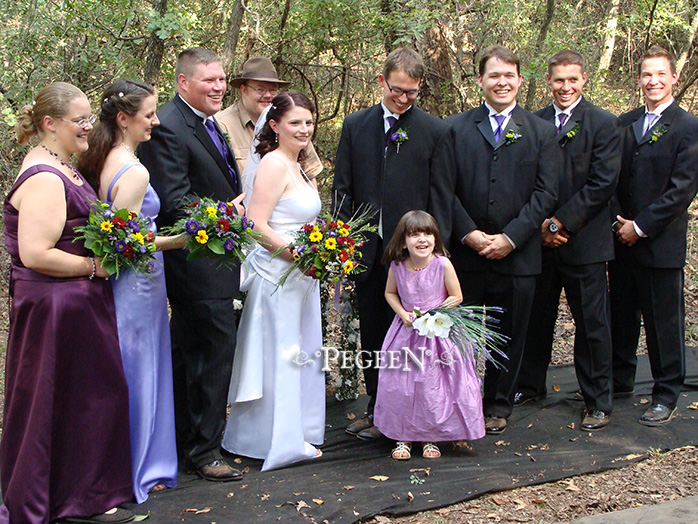 We made this lilac skirt in multiple shades of lavender and blue, paired with a sash of deep plum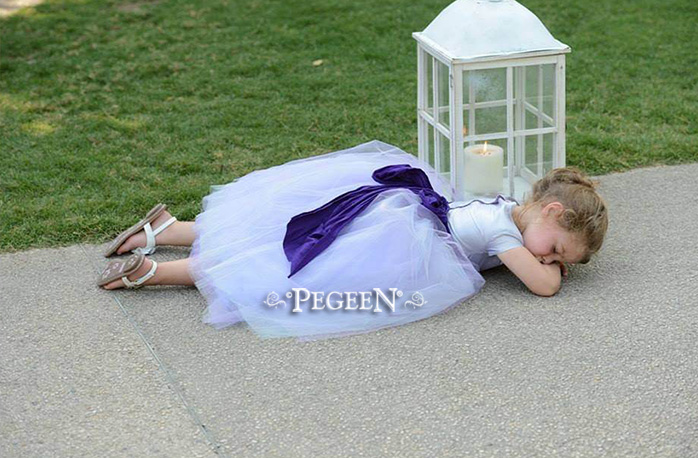 And why wouldn't Concord Grape silk be perfect when paired with Sage Green?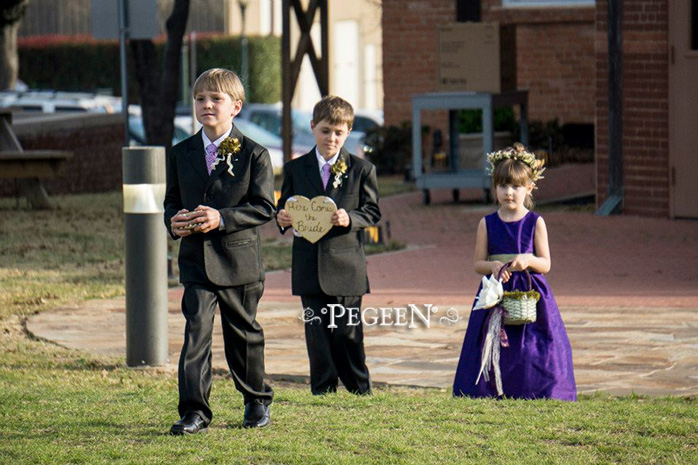 Navy and wisteria purple are perfect compliments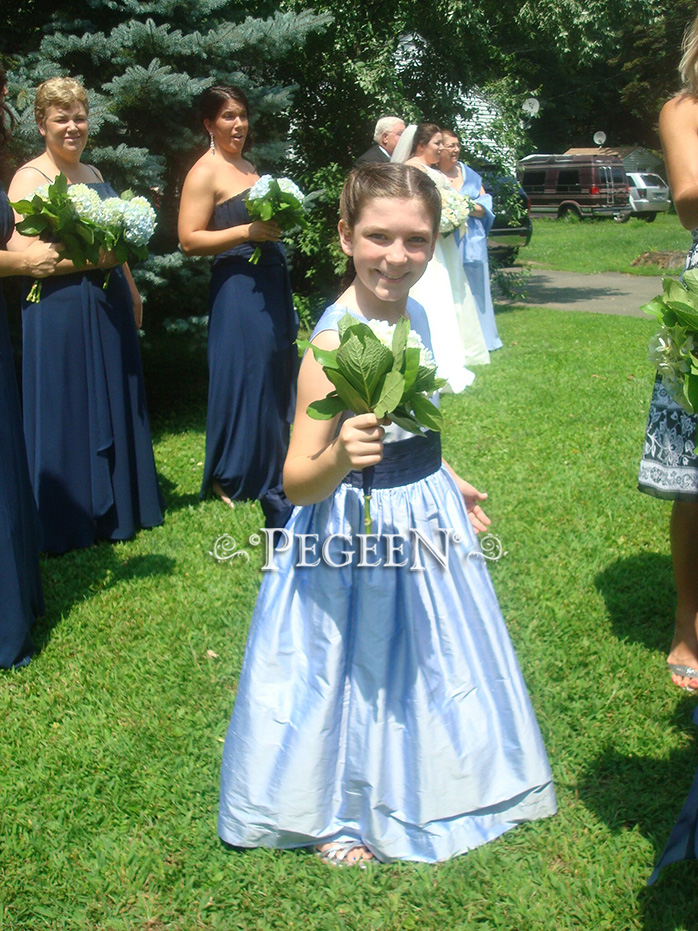 Gray boys sailor suits go perfect with these lilac flower girl dresses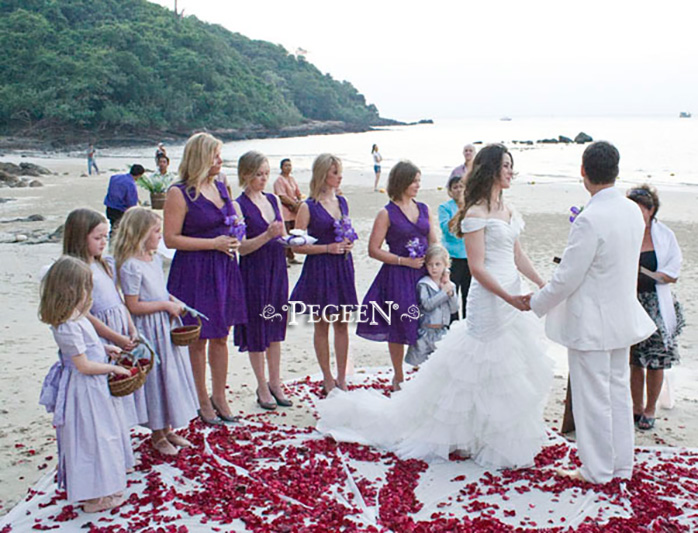 Lavender and creme silk are two colors that work well together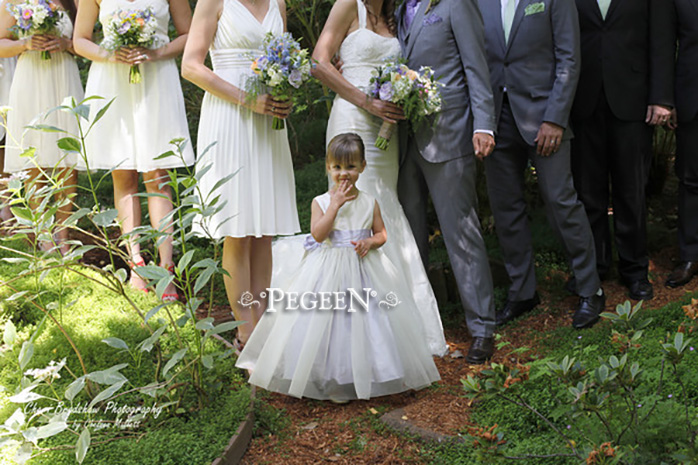 Plum, light orchid and aqua accents are sweet on this little girl's flower girl dress
Lavender and razzleberry silk flower girl dress with ivory sash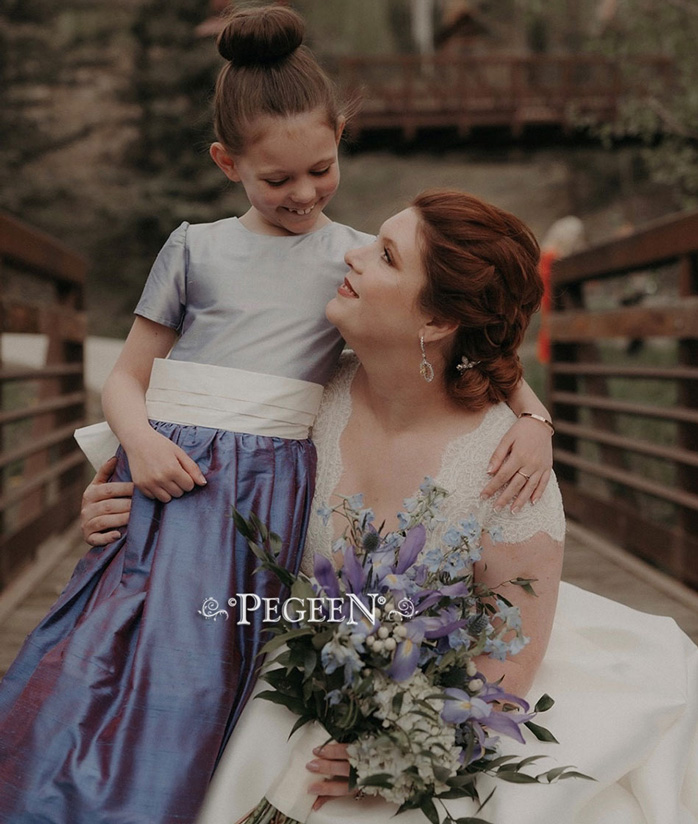 Our absolute favorite for a flower girl dress in green and royal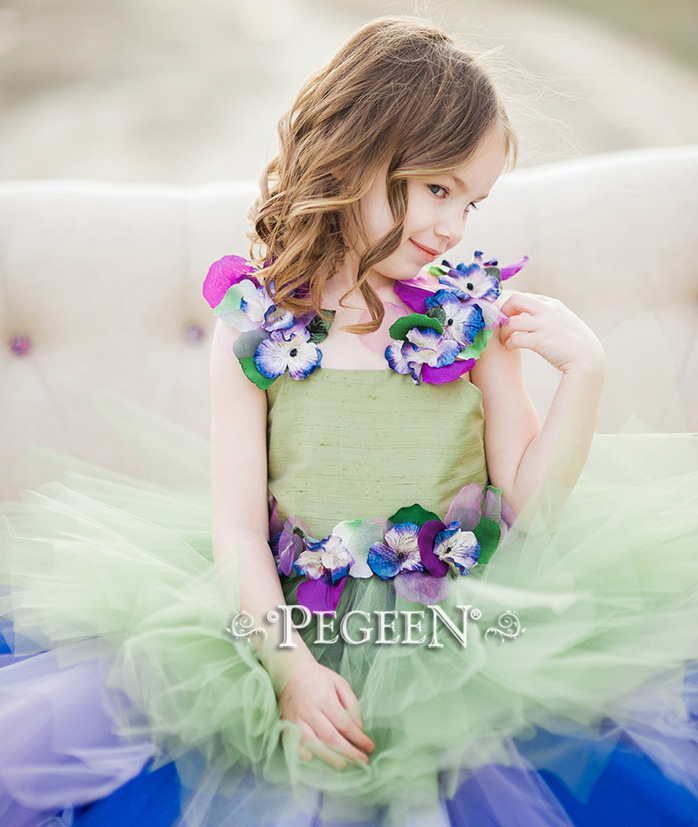 Pegeen Flower Girl Dress Company ~ 9147 State Rd 535 Orlando, FL 32836 ~ Shipping World Wide Since 1982