Our 2018 Flower Girl Dress of the Year Winner
Visit this spectacular Blue and Gray flower girl dresses of the year
Our bride chose two distinct styles but in shades of blue and gray silk. For the younger girl, she choose Style 702 from the Couture Collection and Style 356 from Pegeen Classics. She complemented the flower girl dresses in Blue Ice and Platinum Silk by mixing and matching the colors of tulle. Multi colored tulle was used for smallest dress. We think the colors couldn't have gone better with the setting.
Photographer- Rae Marshal Photography ~ . Location- The Villa Del Sol D'oro Sierra Madre, CA ~ Flowers-"Leonora Moss" Sierra Madre, CA
Brides Dress- Panache' Bridal Pasadena, CA ~ .Grooms Tux- Men's Warehouse ~ . The bride did the leaf calligraphy and made the baskets as well. See their story below.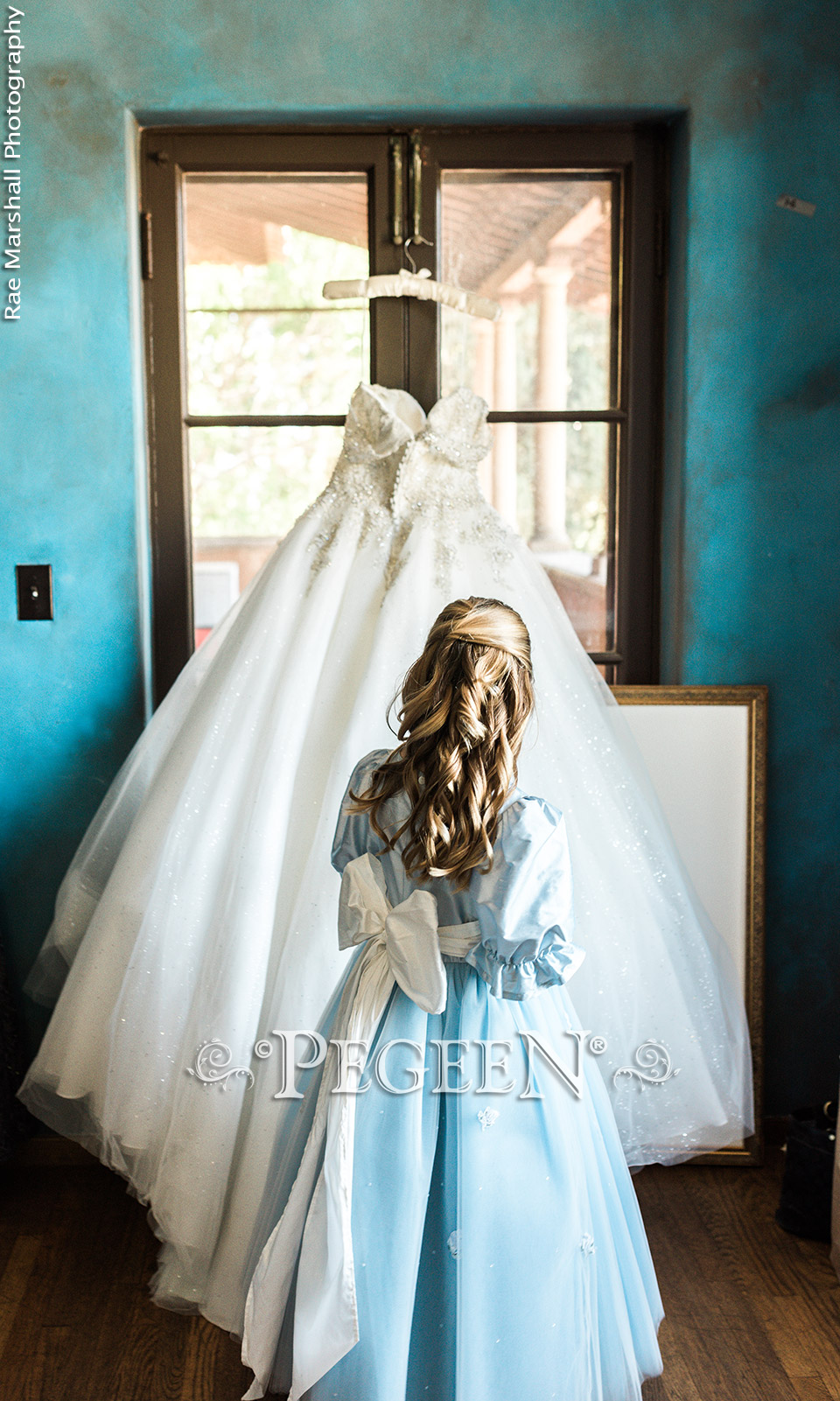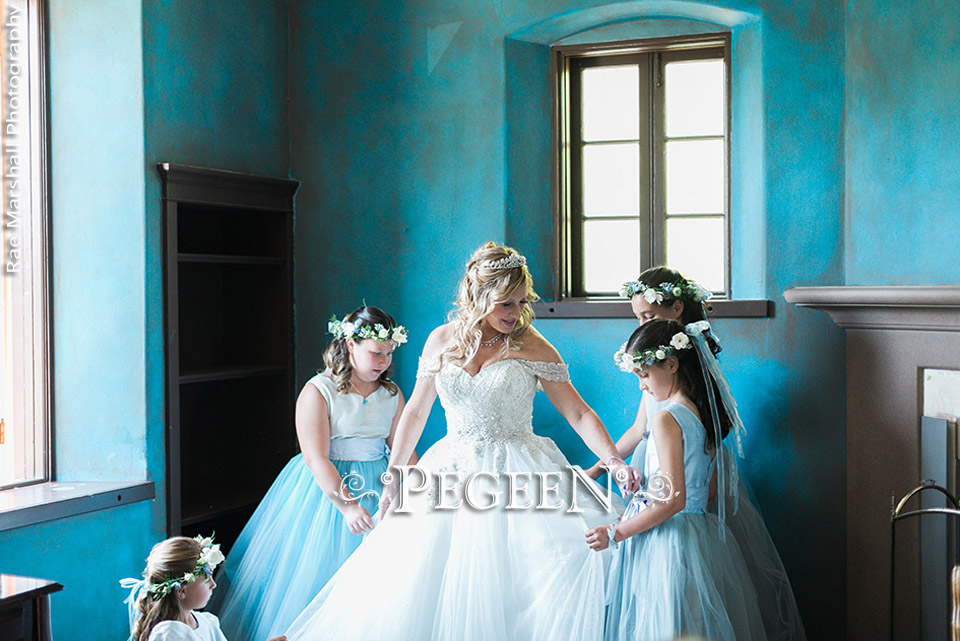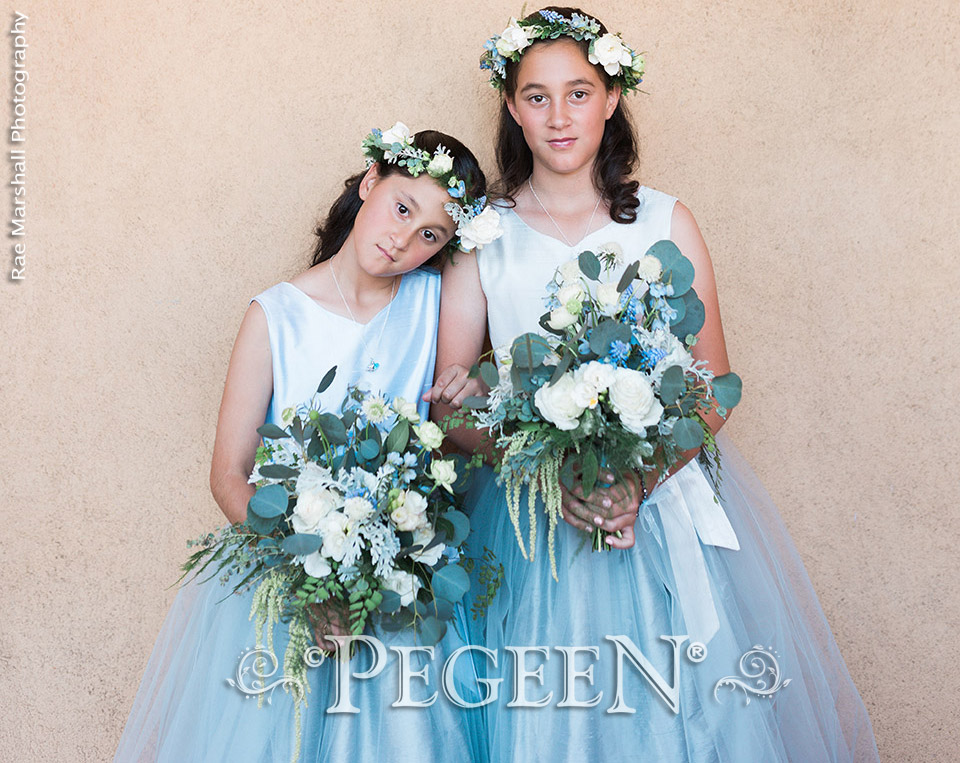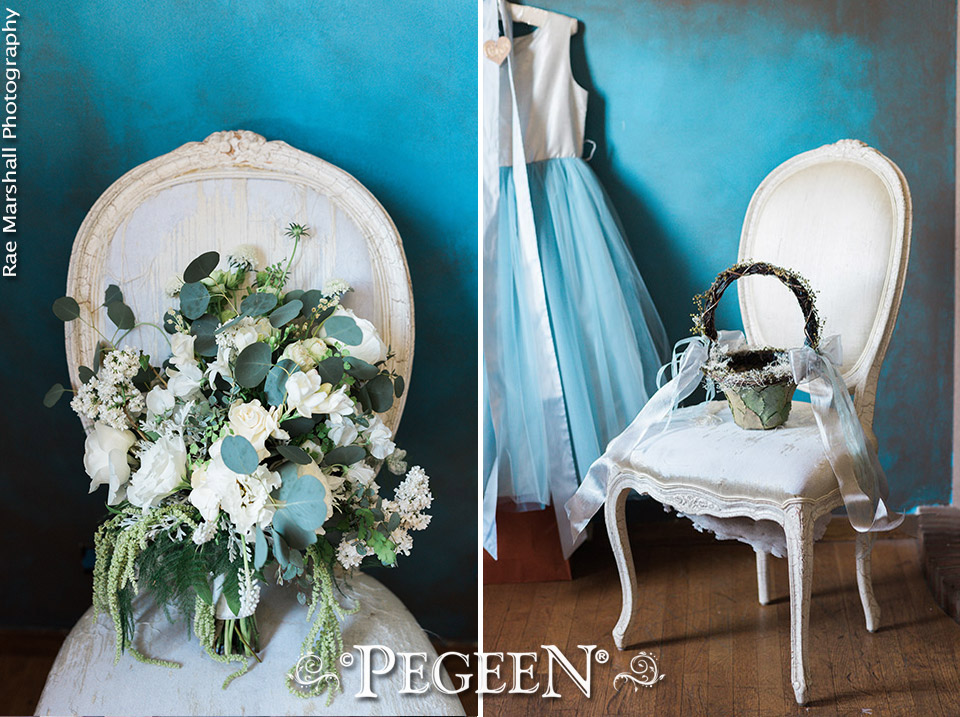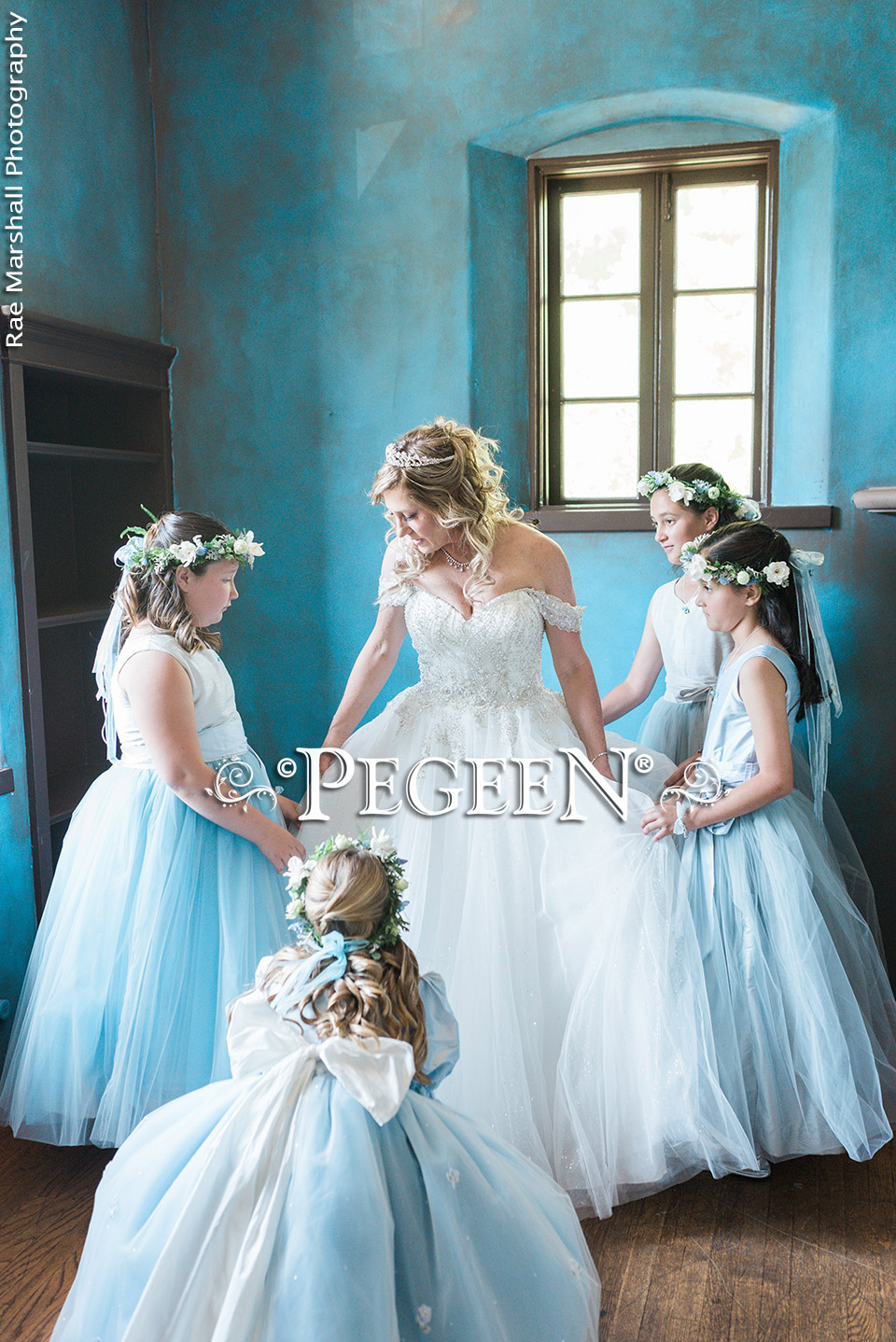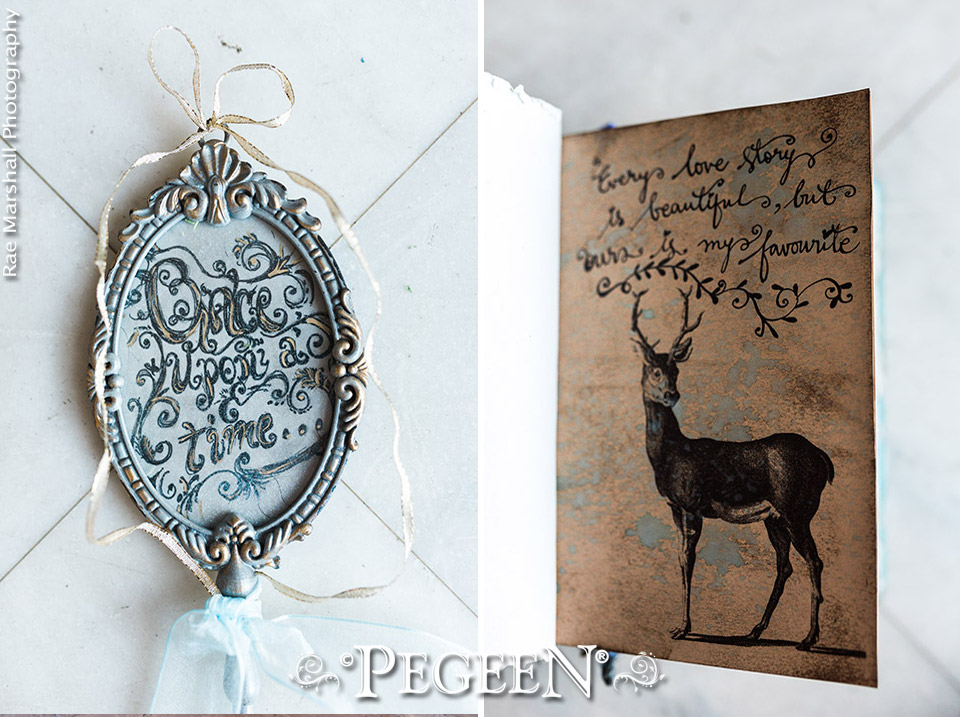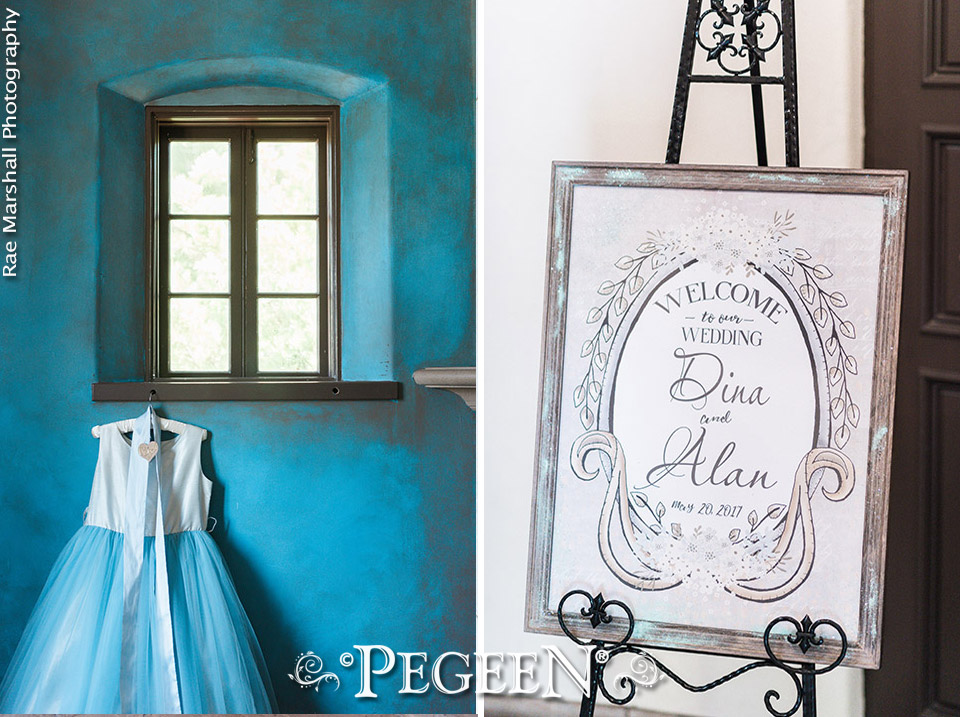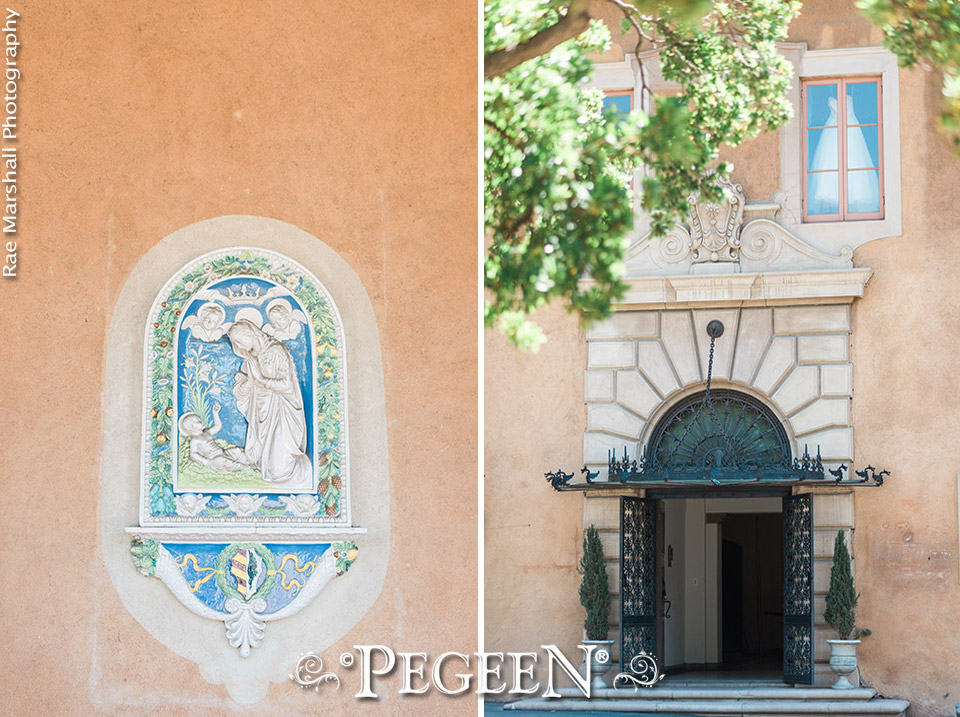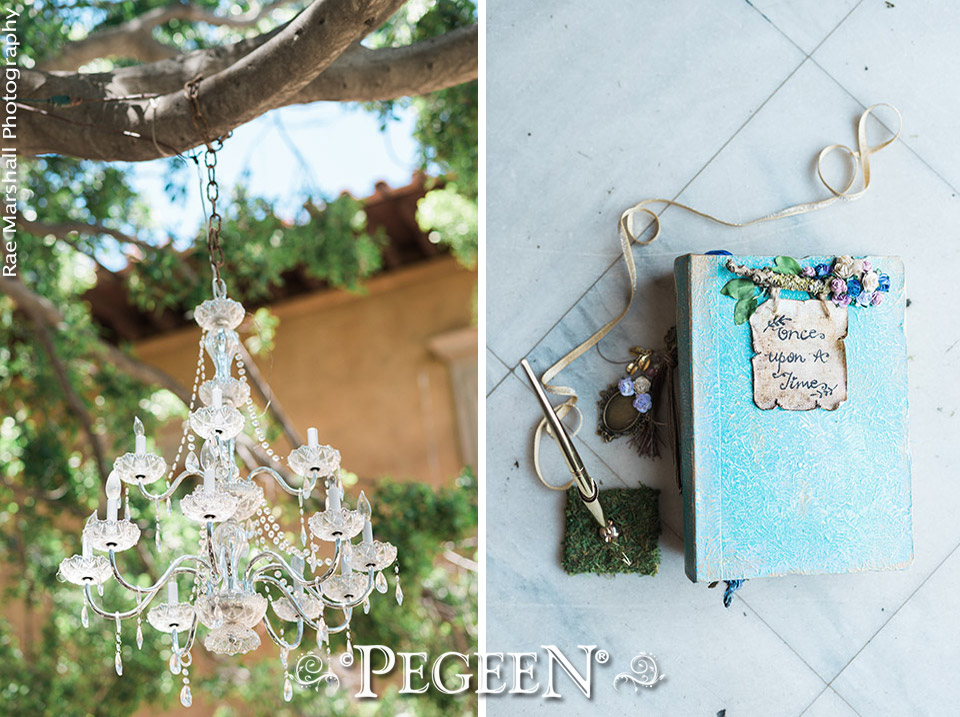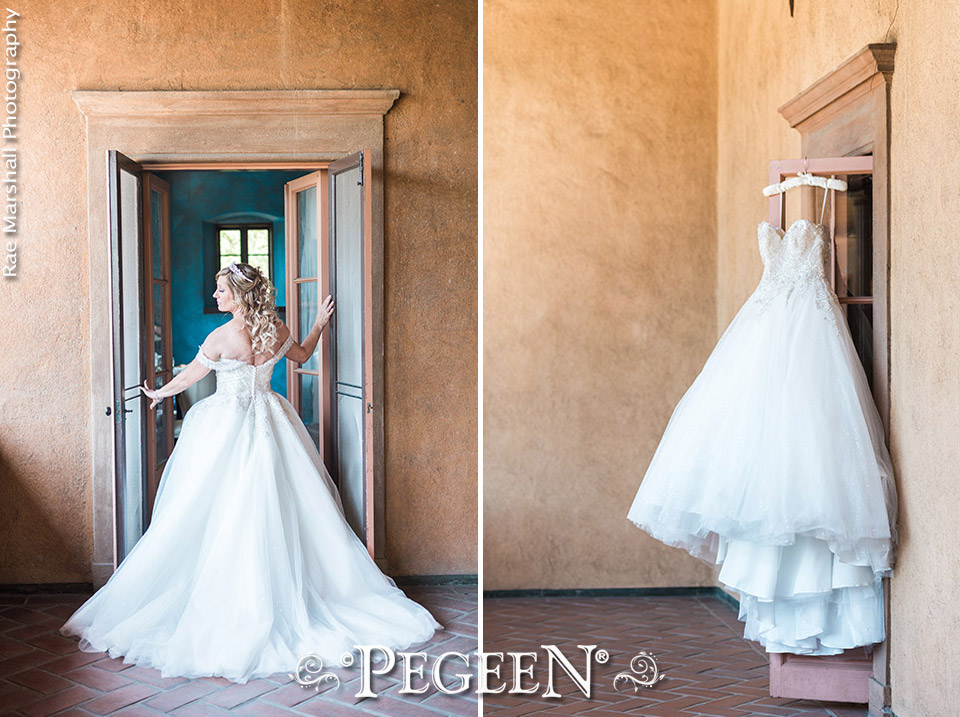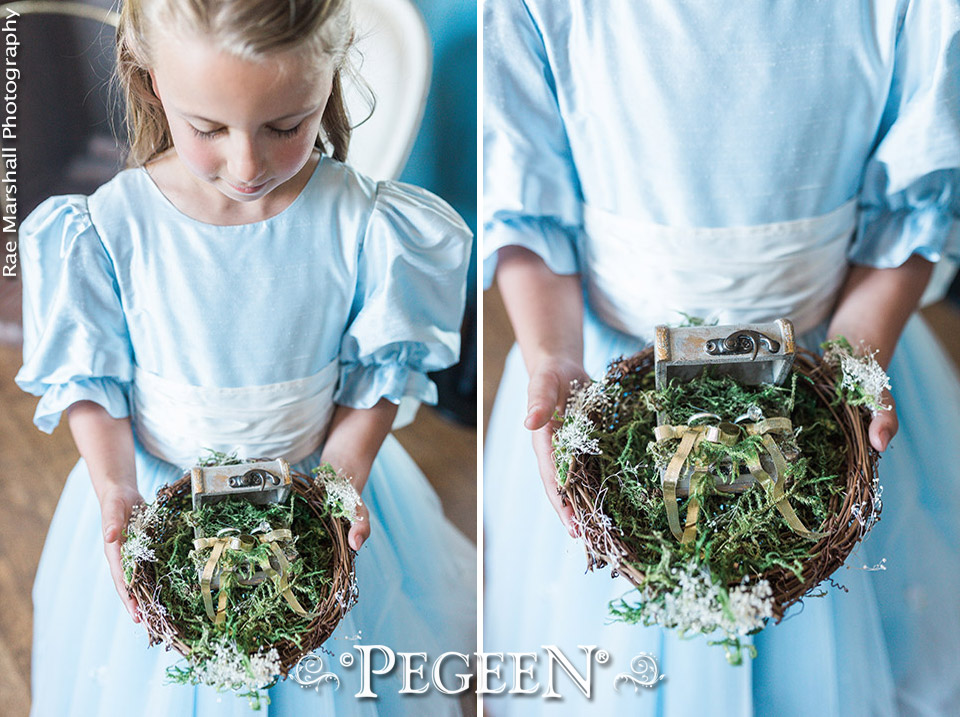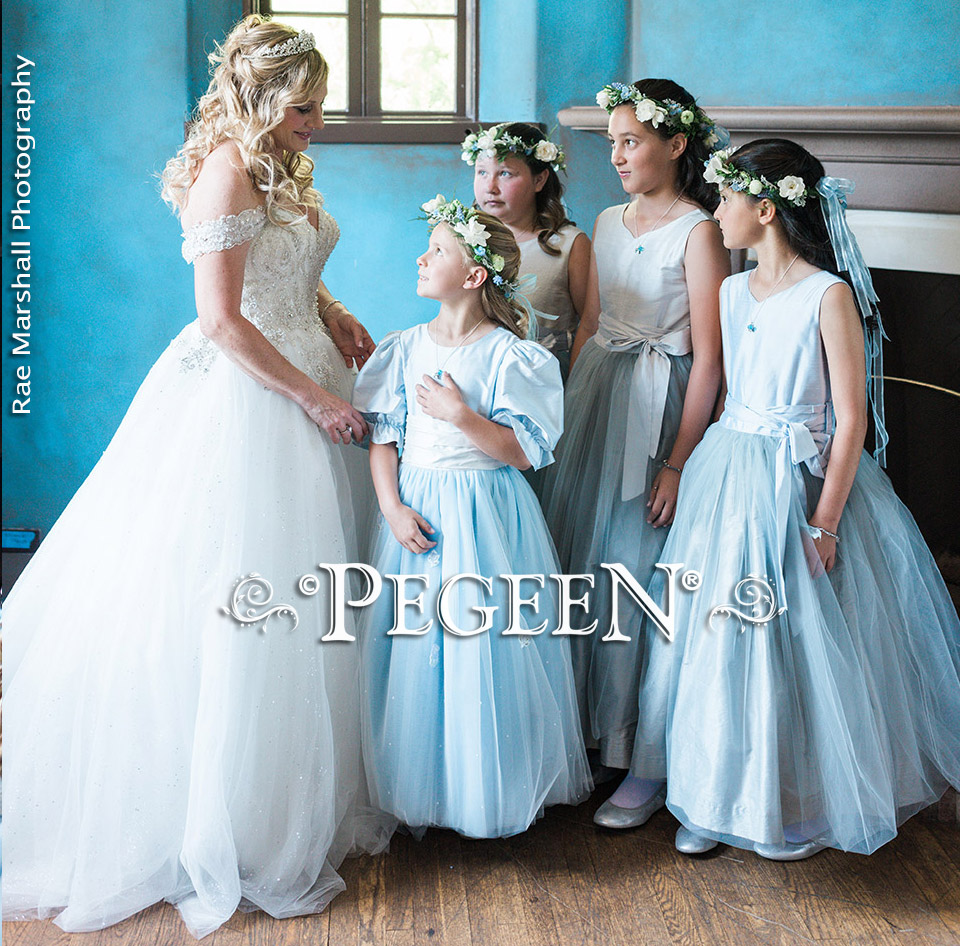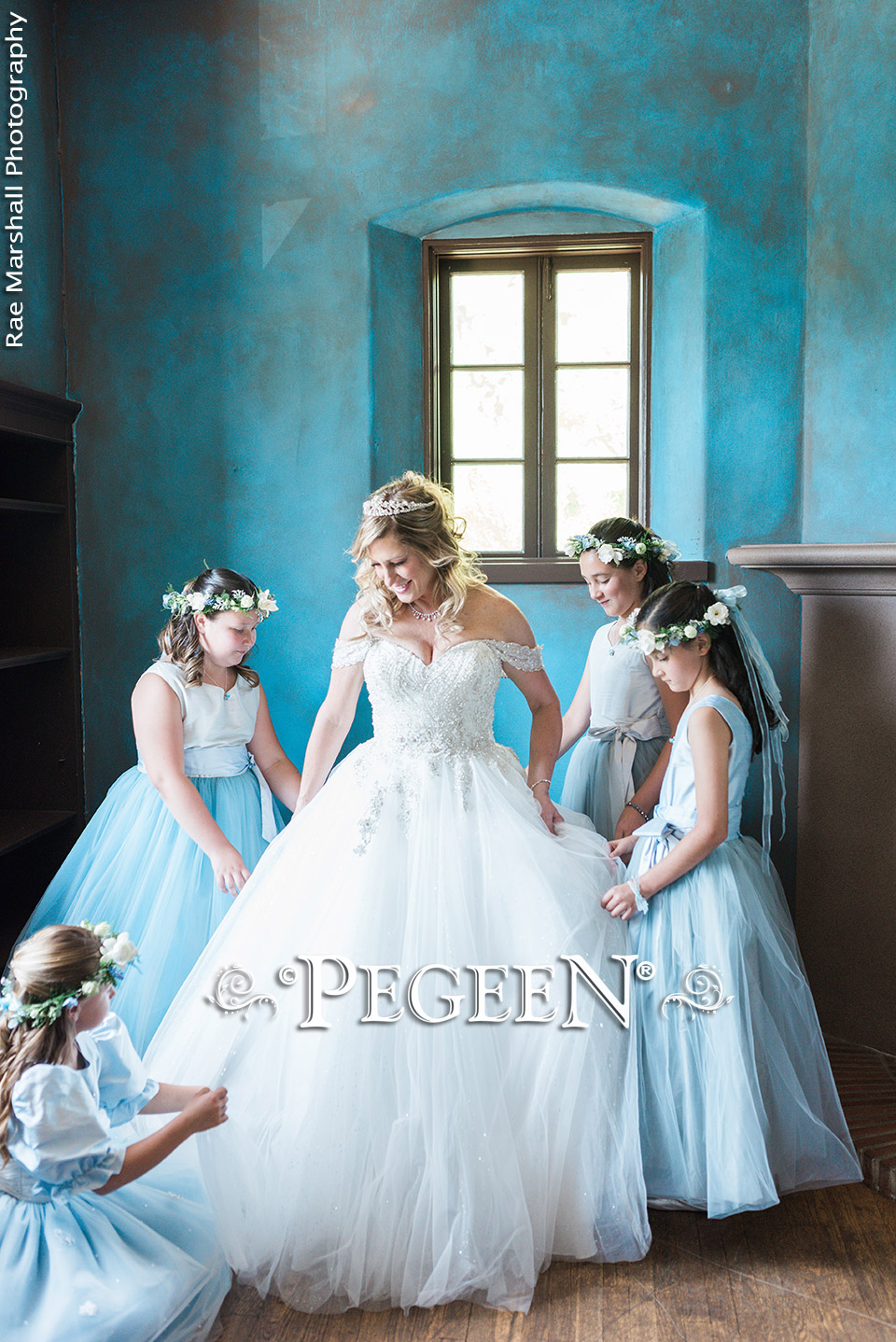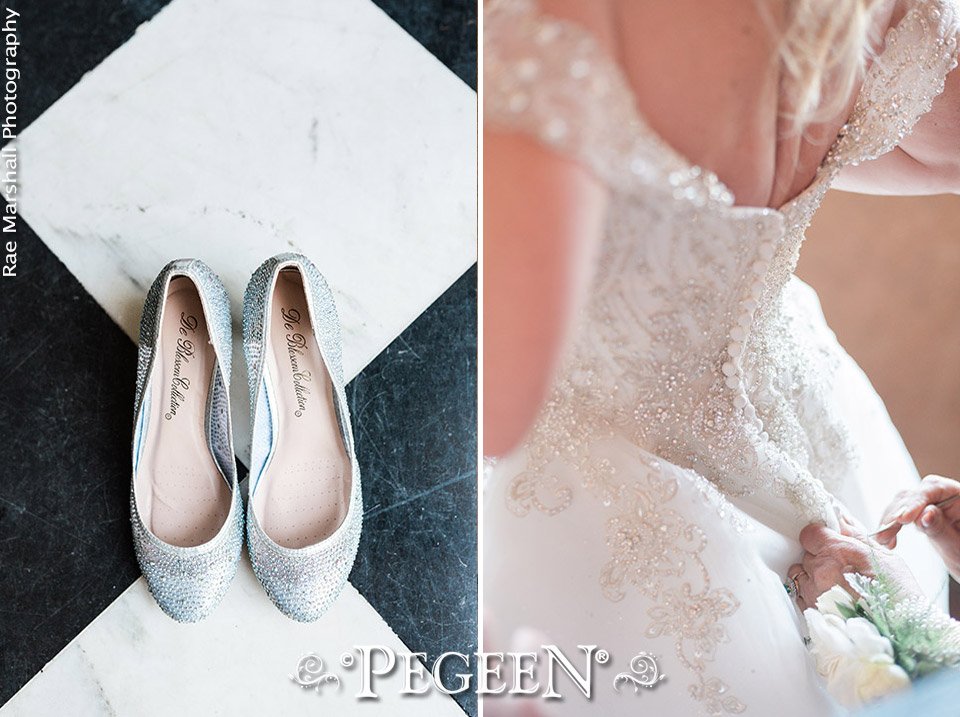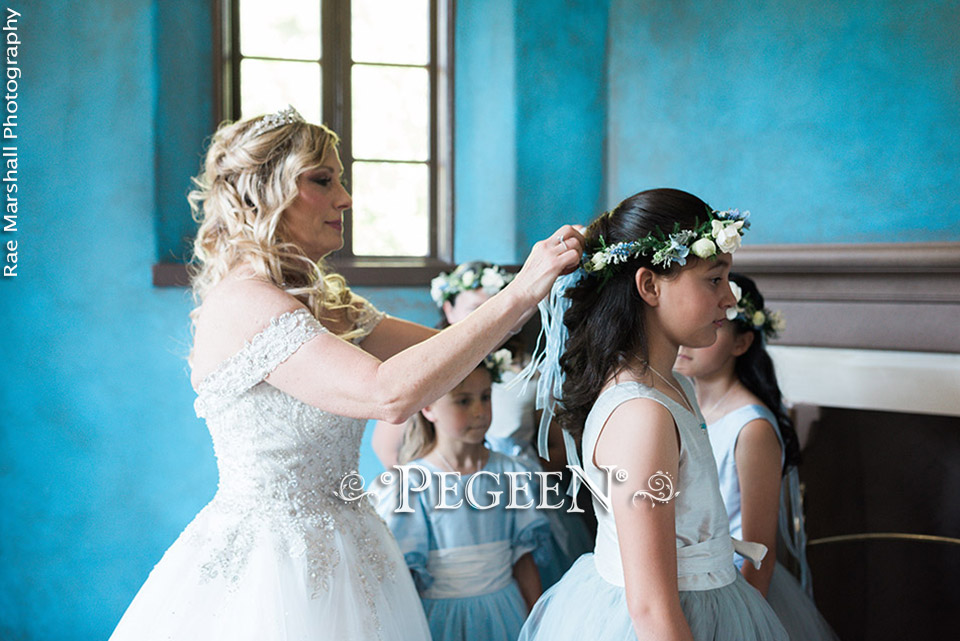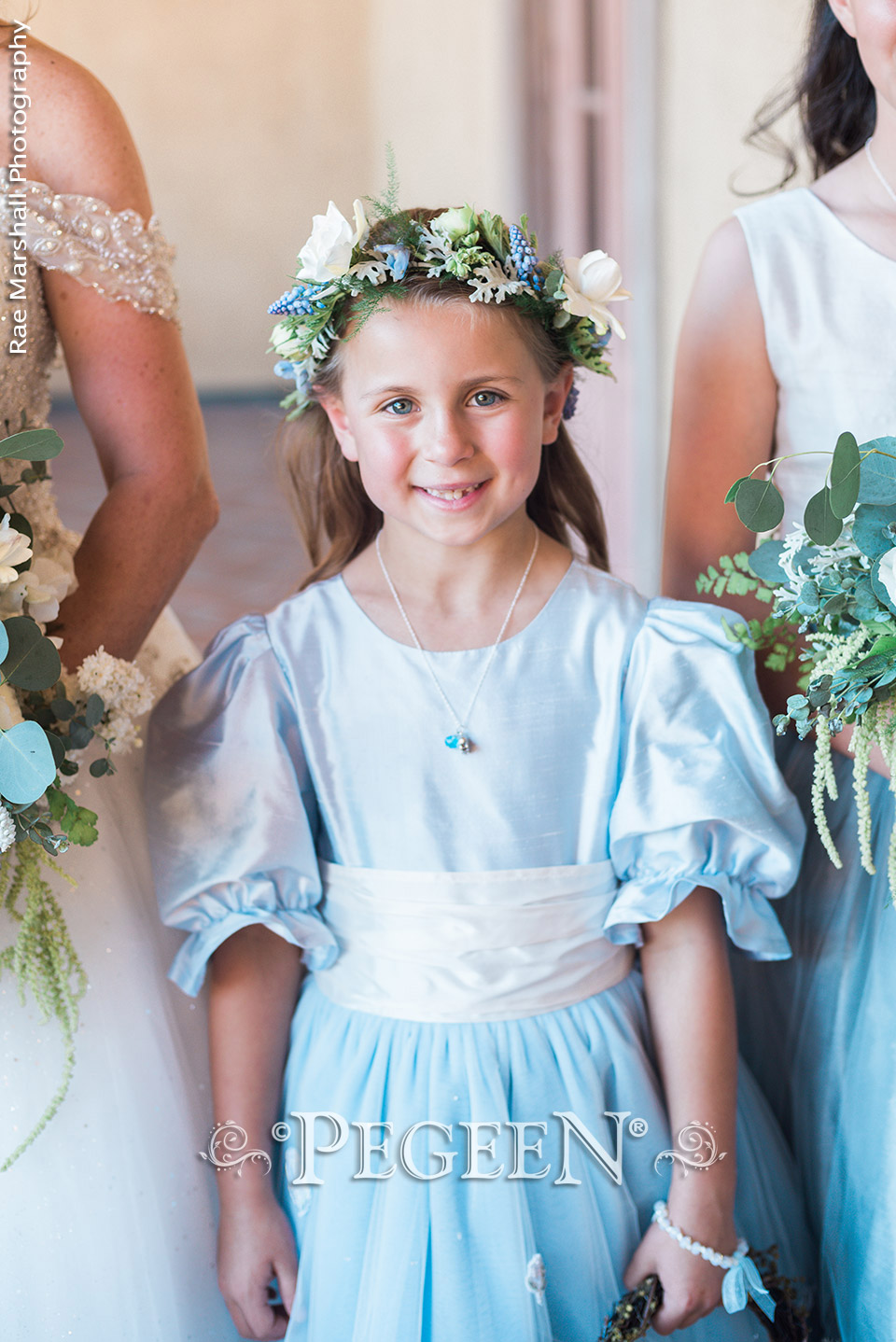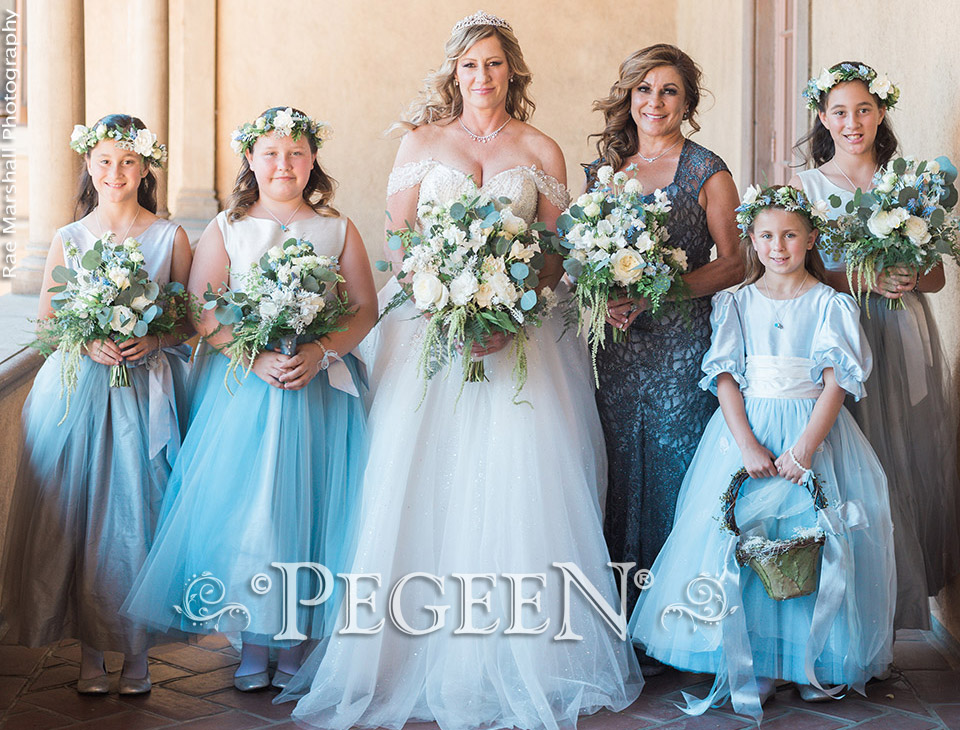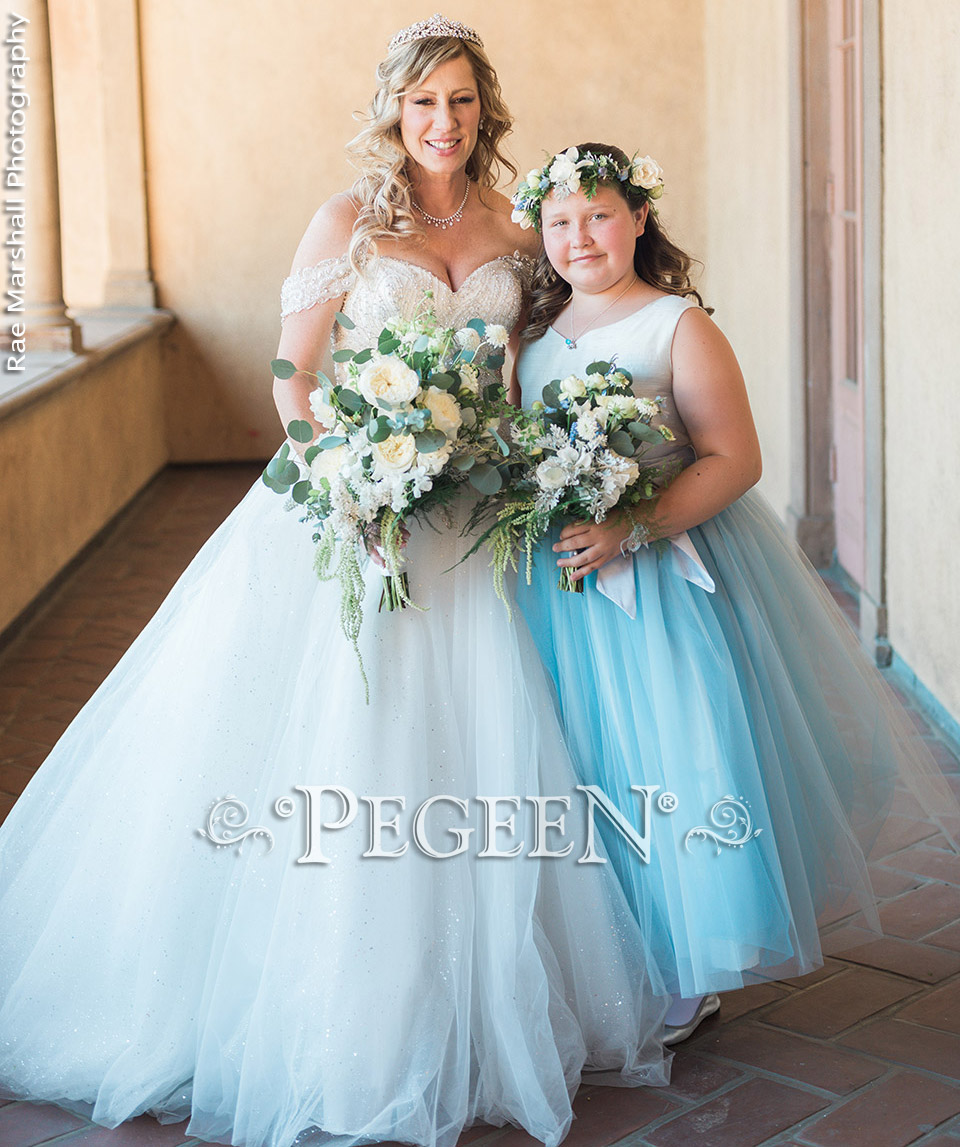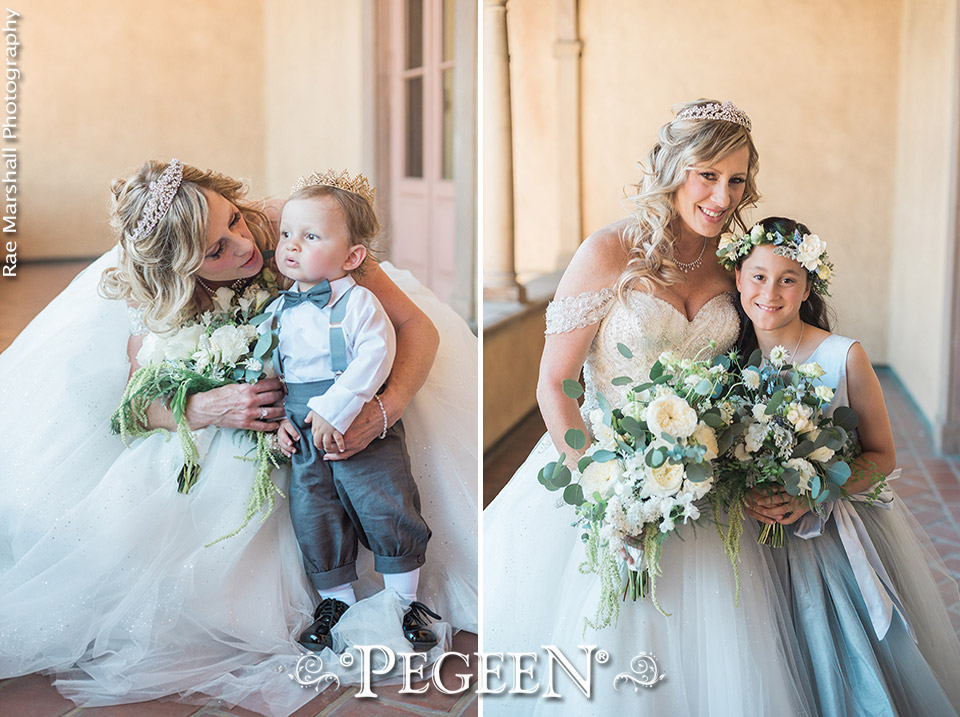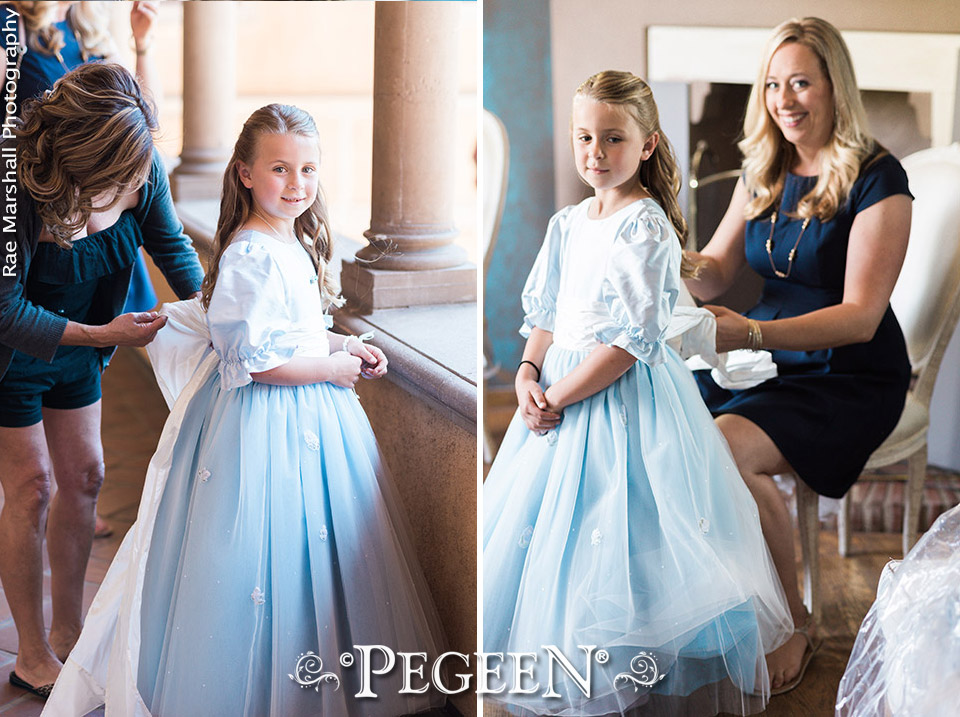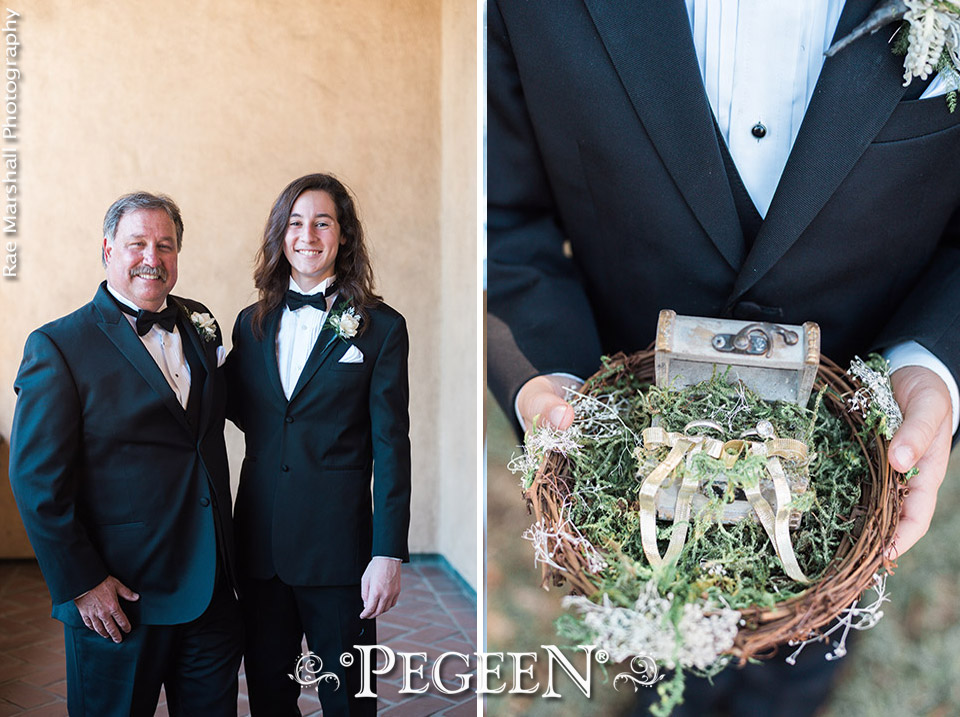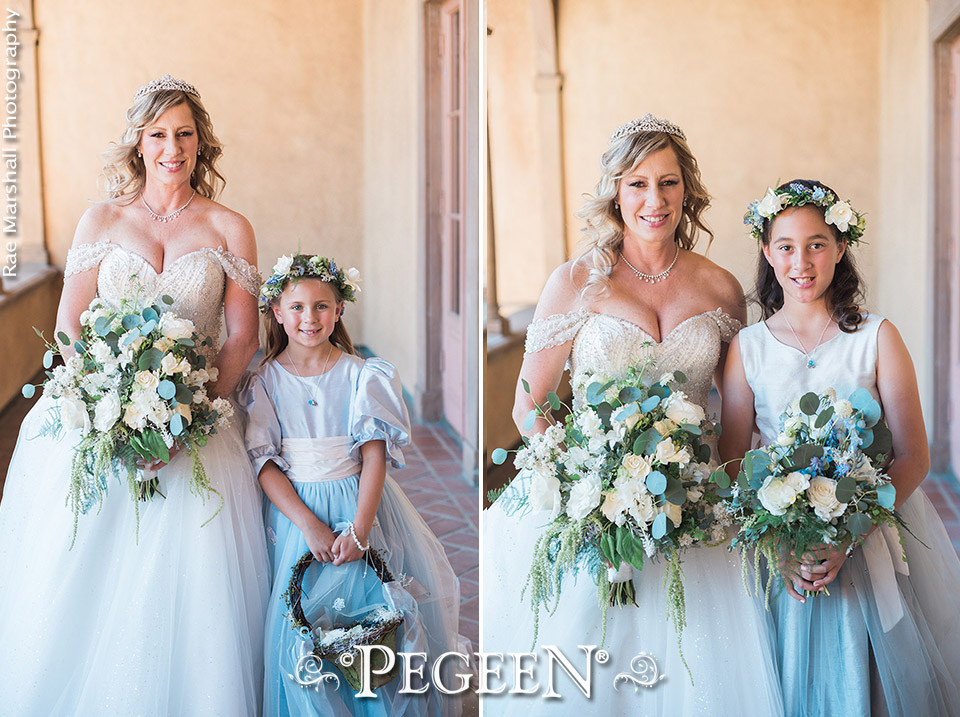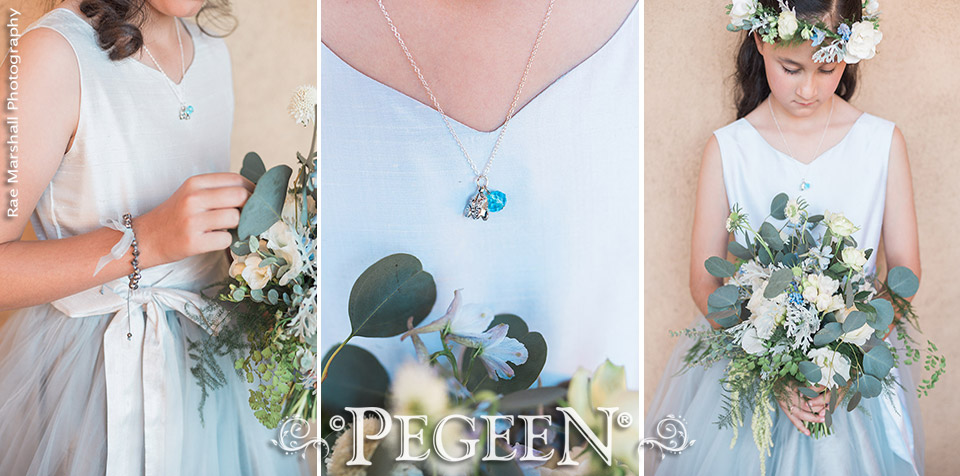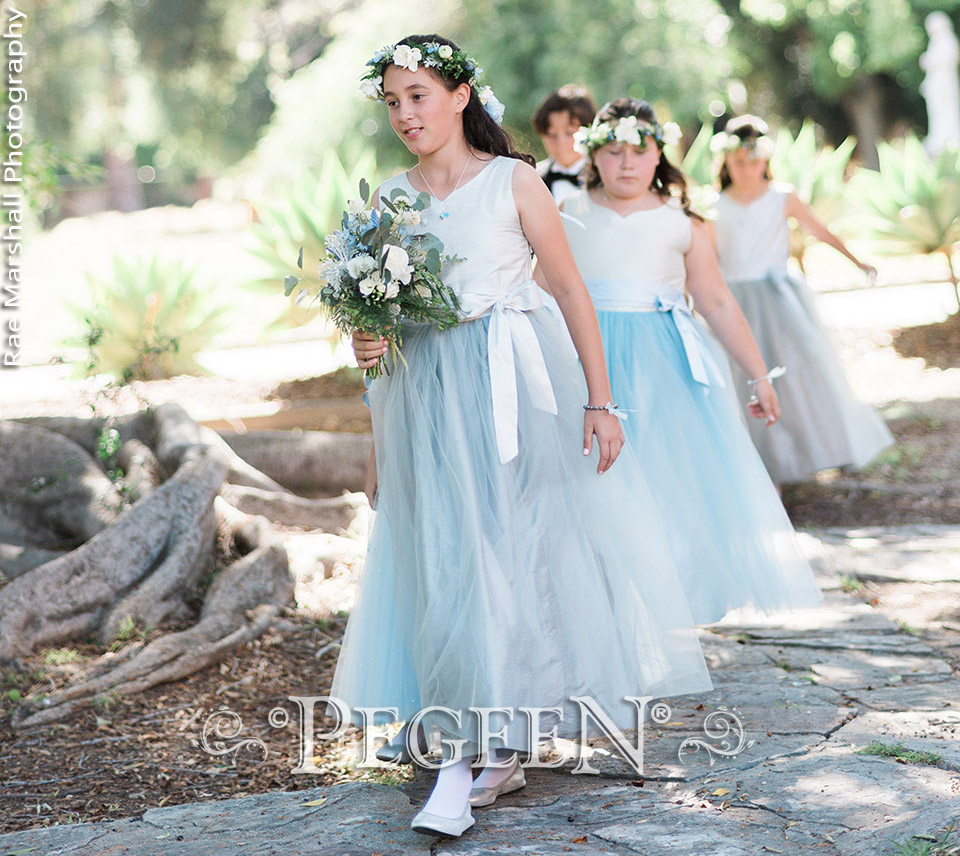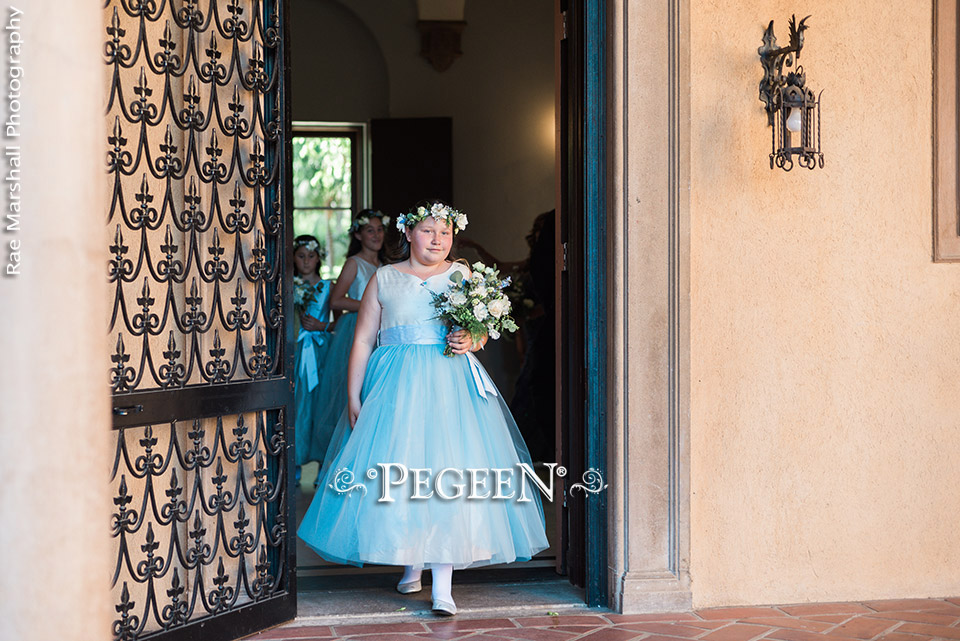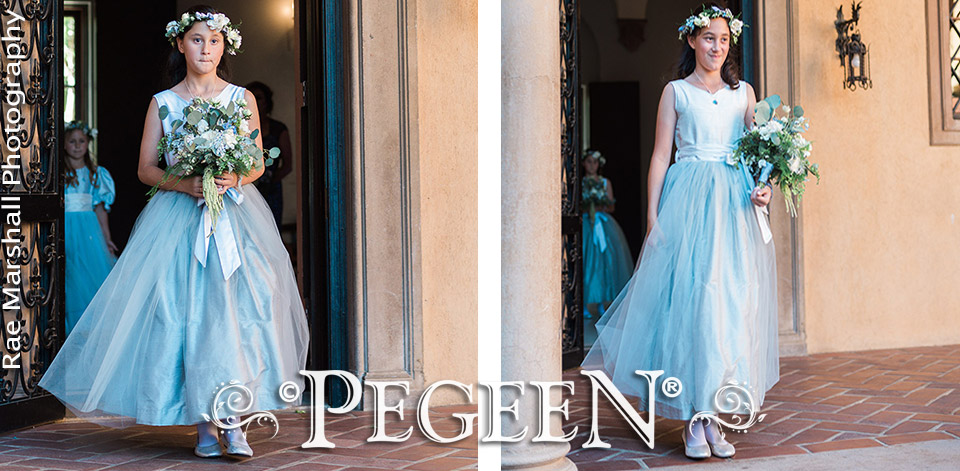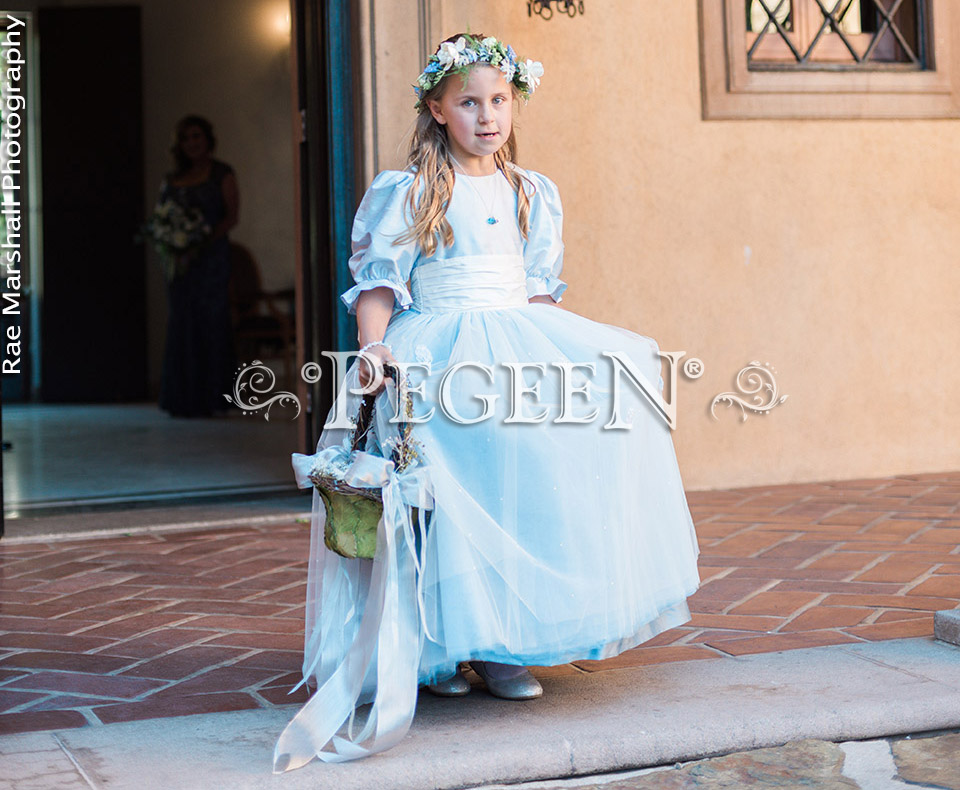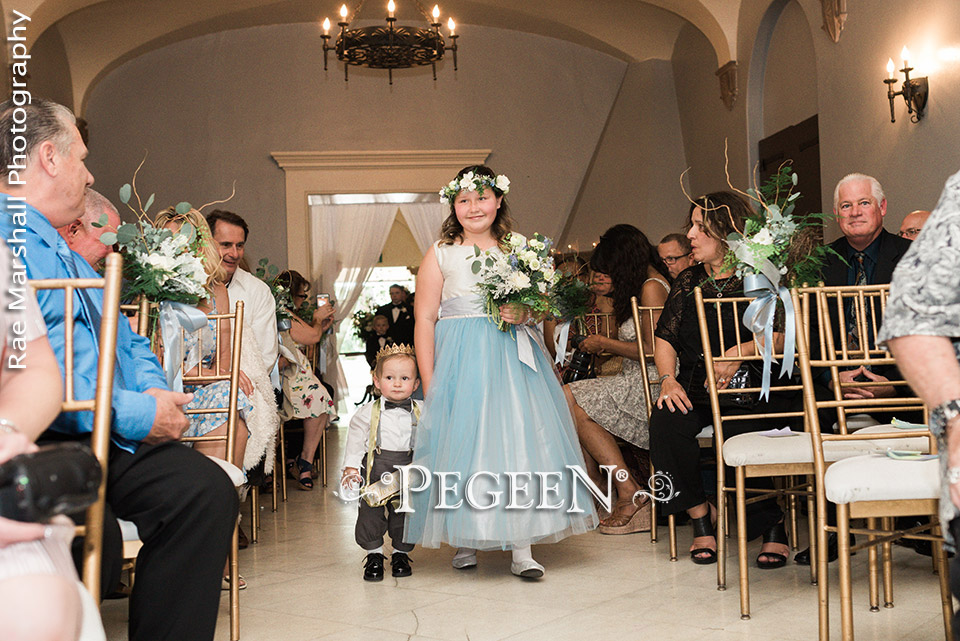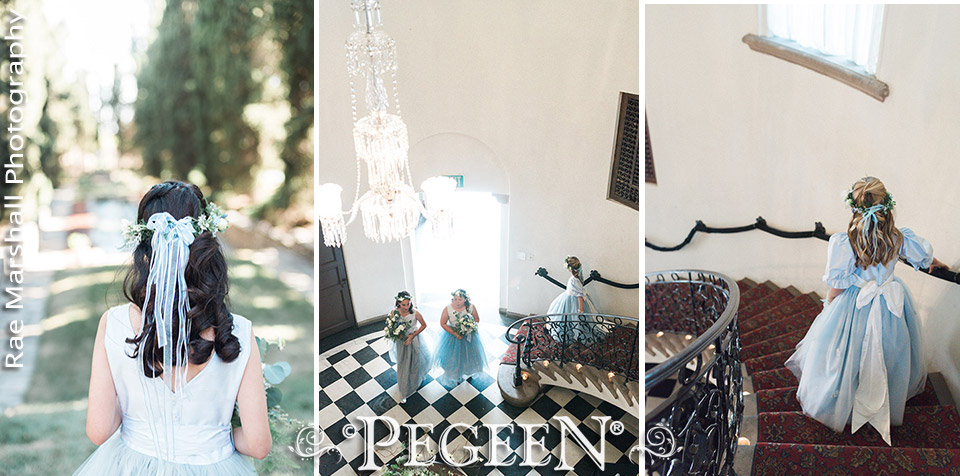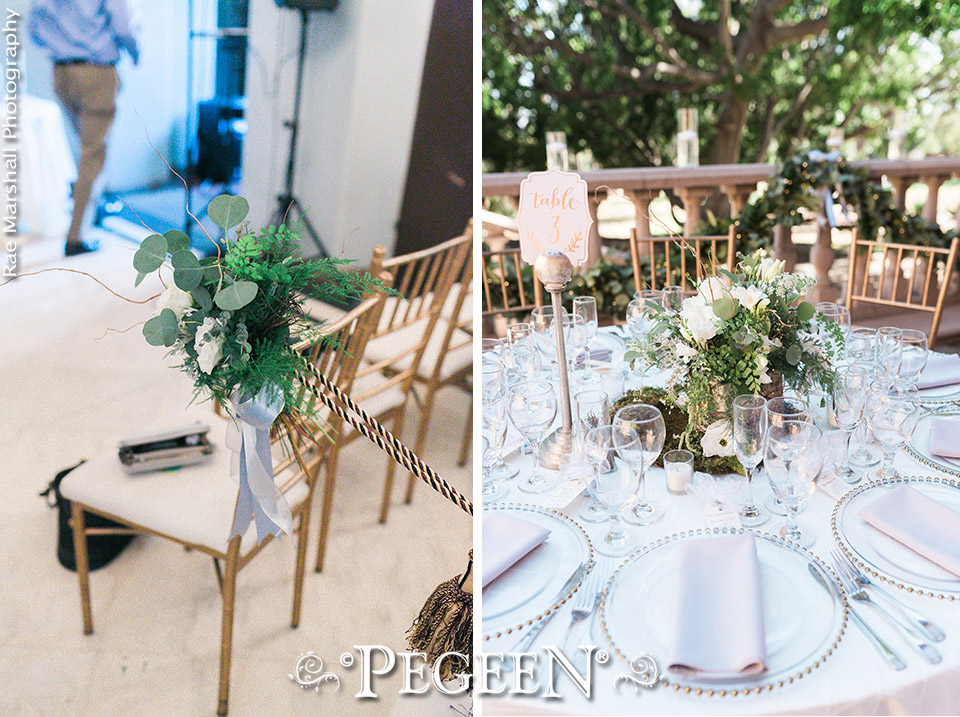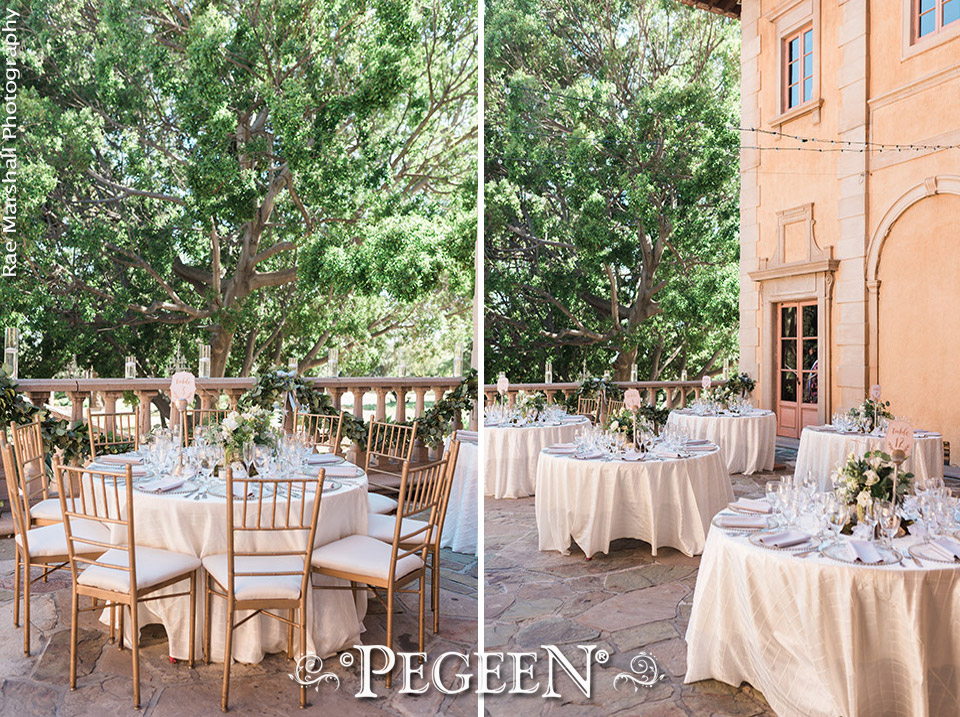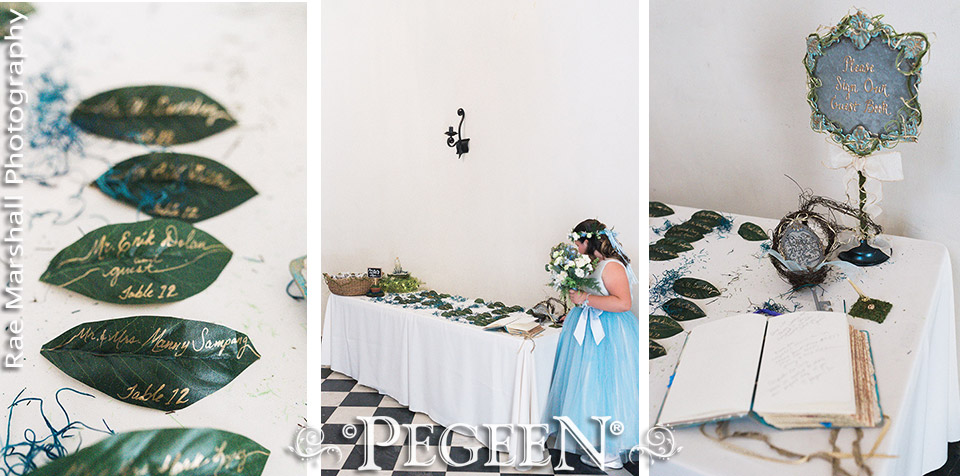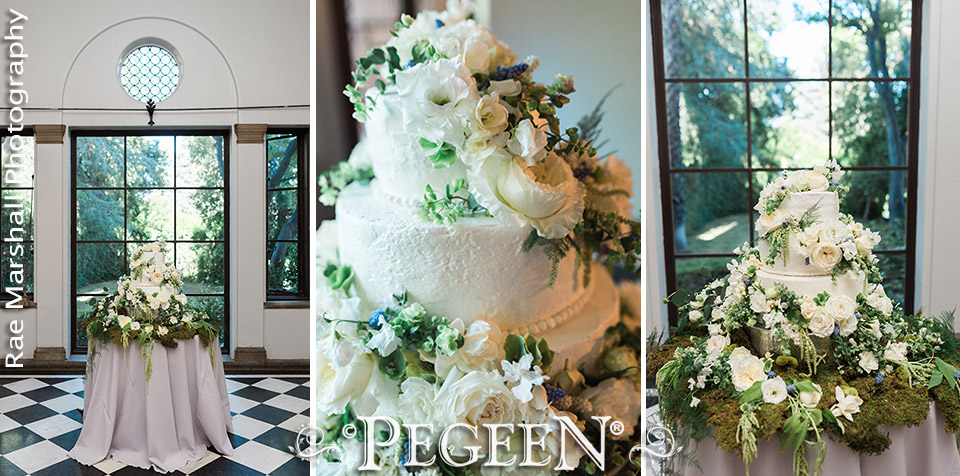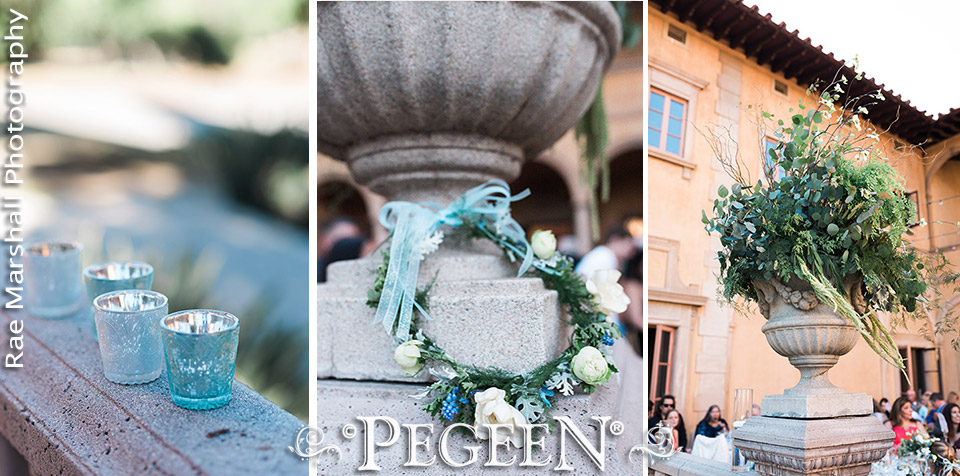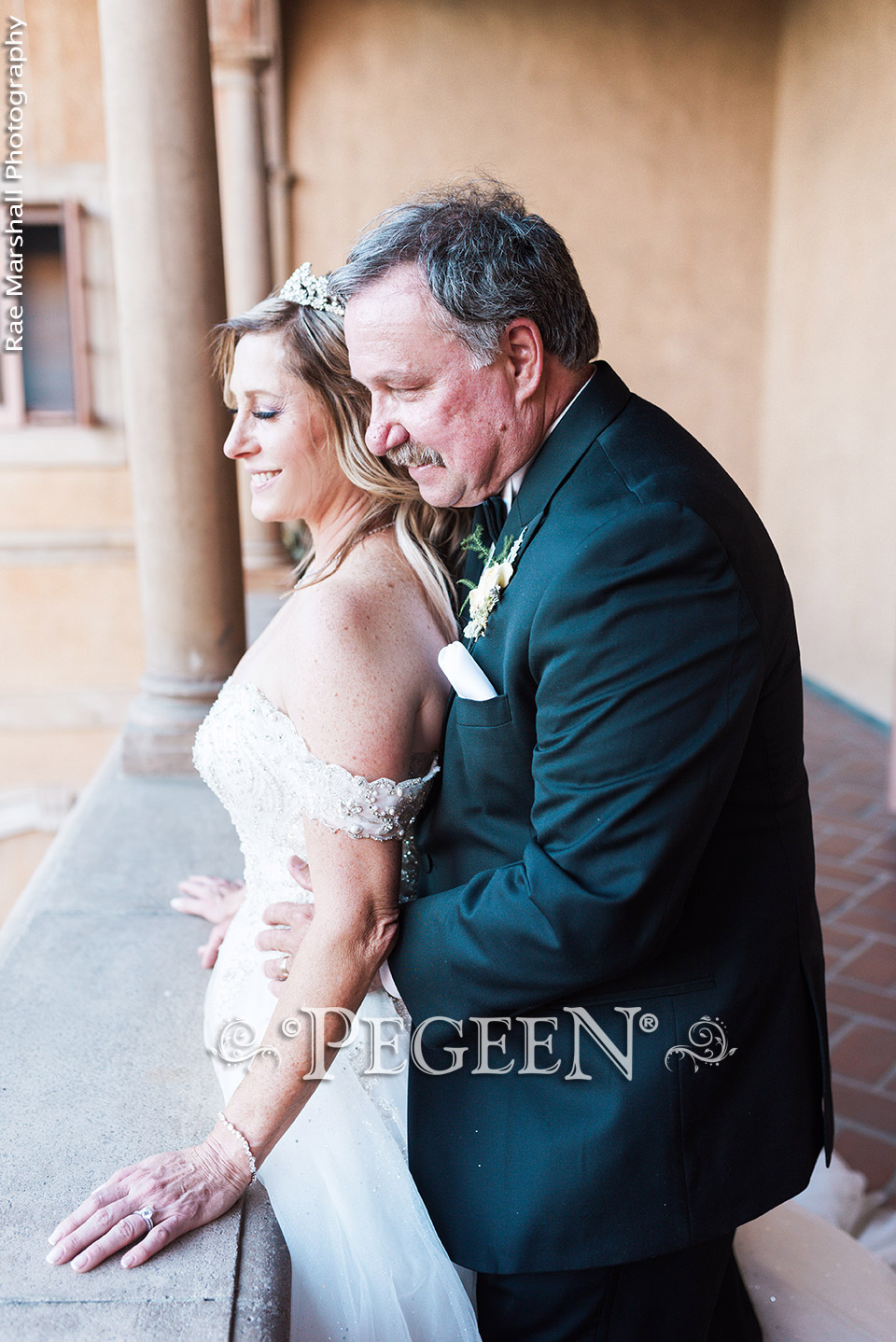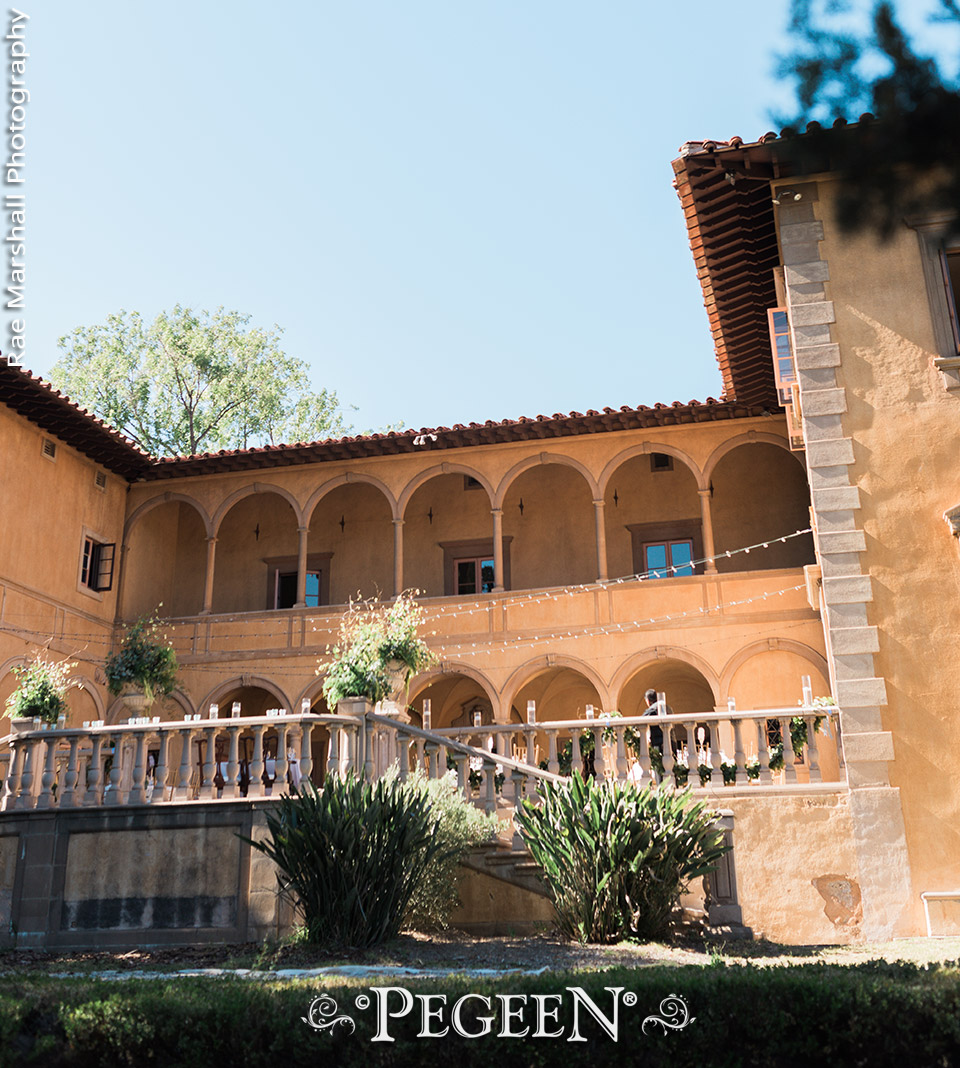 The couple's story:

We met in 1981, it was my first job at a grocery store, he was already working there, it was love at first sight! The second we said "Hello", Unfortunately we never could get the timing right to date, I had a boyfriend, he had a girlfriend. I was 19 and he was 22 years old. After only 6 plus months, I quite to go to Nursing School. He was so heartbroken, he transferred away.
Needless to say, we both NEVER forgot about each other! We each independently tried to find one another for years! Eventually we both went on with our lives, but he was always in my heart and in the back of my mind.
We both married other people and had each beautiful sons! Our marriages ended after time. Once again he searched for me, he found me and I was blown away! We met up for lunch and after 29 years apart it was like time had stood still! I was 19 again and he was 22! The love and feeling had never left!

Pegeen Flower Girl Dress Company ~ 9147 State Rd 535 Orlando, FL 32836 ~ Shipping World Wide Since 1982