Our 2018 Flower Girl Dress of the Year Winner
This was one of the loveliest settings for these soft blue flower girl dresses we ever saw!
Our bride chose two distinct styles but in shades of blue and gray silk. For the younger girl, she choose Style 702 from the Couture Collection and Style 356 from Pegeen Classics. She complemented the flower girl dresses in Blue Ice and Platinum Silk by mixing and matching the colors of tulle. Multi colored tulle was used for smallest dress. We think the colors couldn't have gone better with the setting.
Photographer- Rae Marshal Photography
Flowers-"Leonora Moss" Sierra Madre, Ca.
Brides Dress- Panache' Bridal Pasadena, Ca.
Grooms Tux- Men's Warehouse
Location- The Villa Del Sol D'oro Sierra Madre, Ca.
The bride did the leaf calligraphy and made the baskets as well.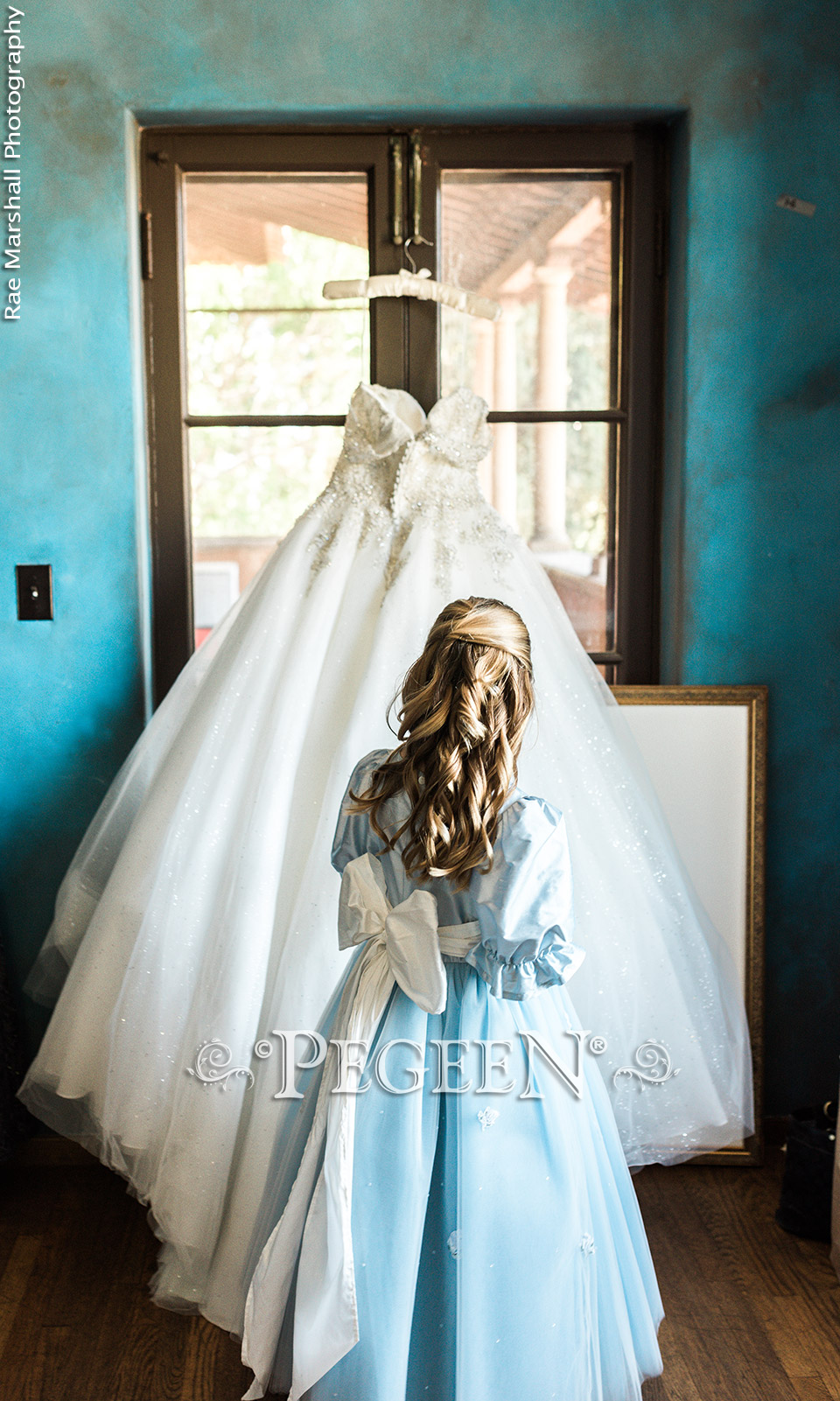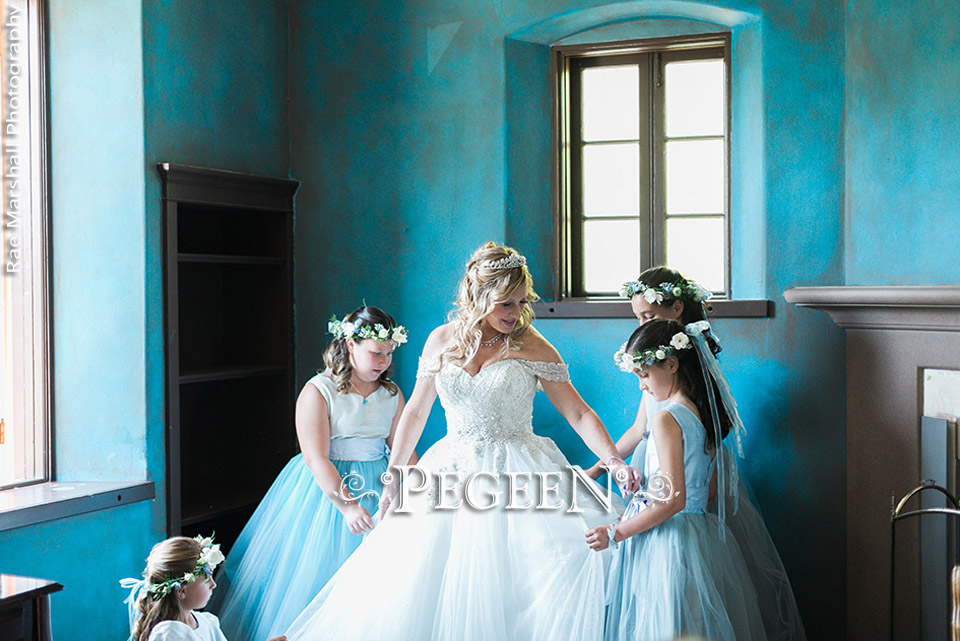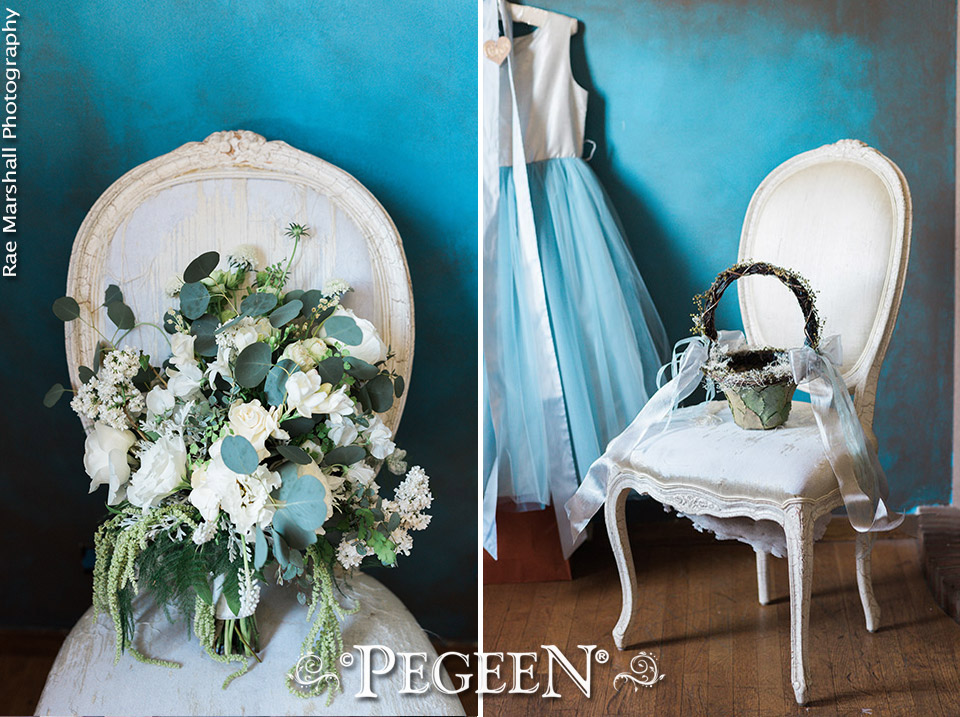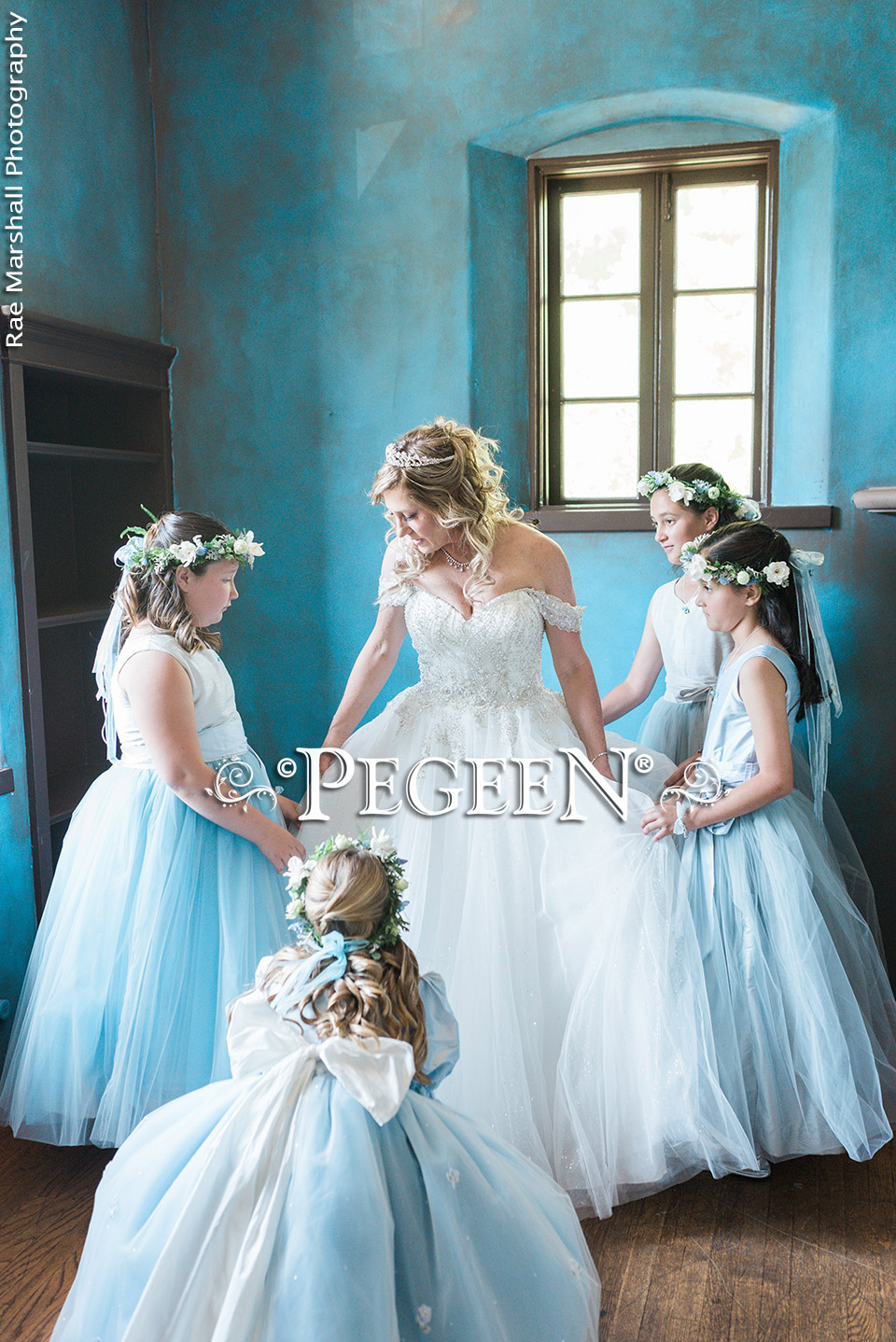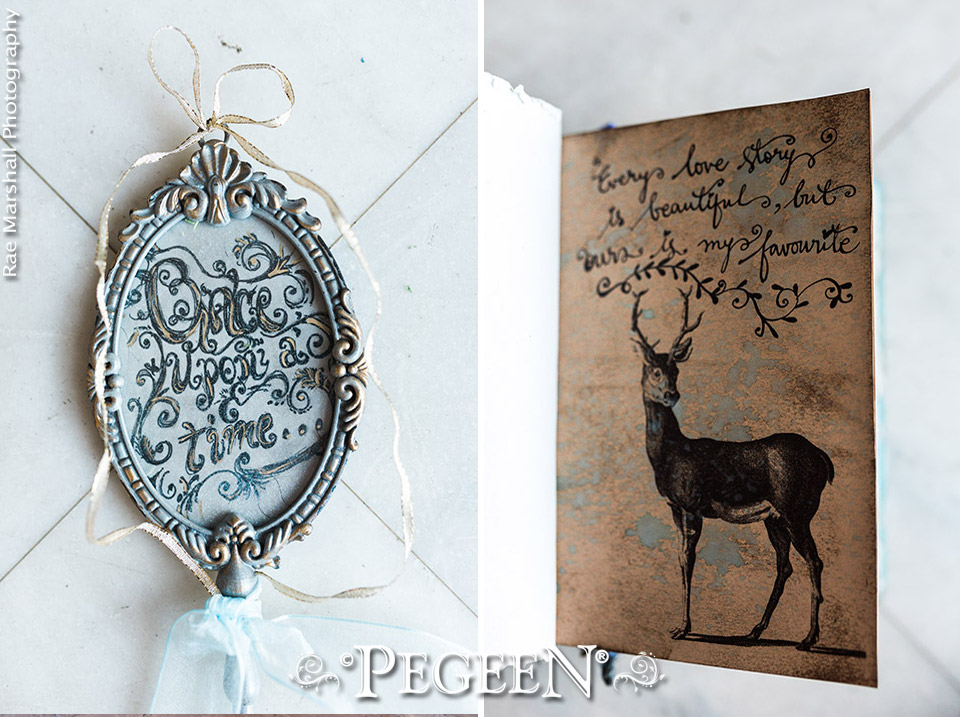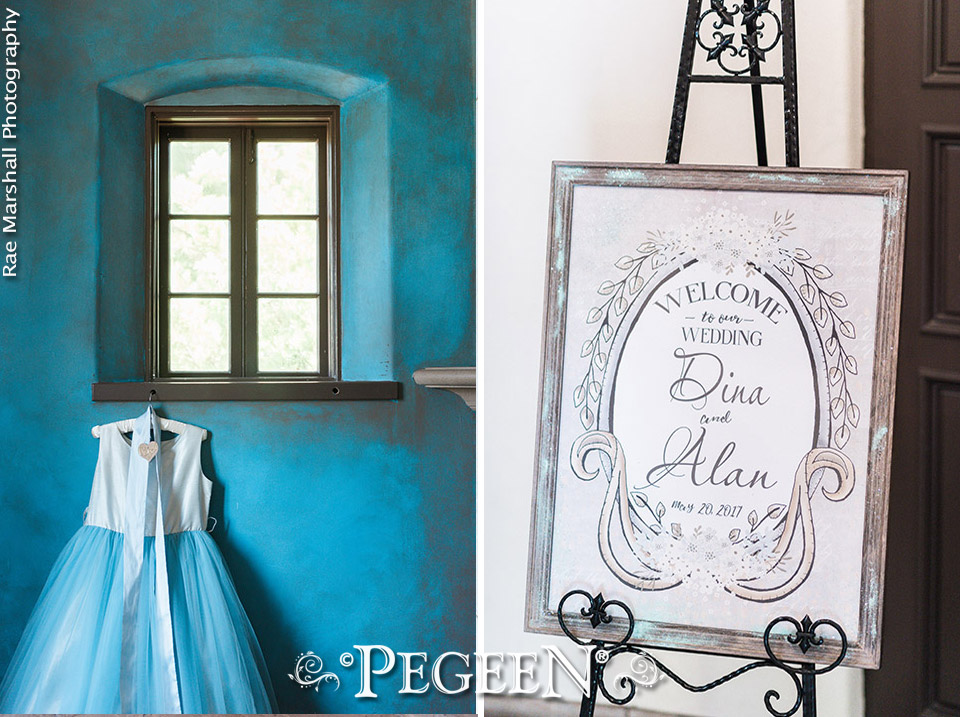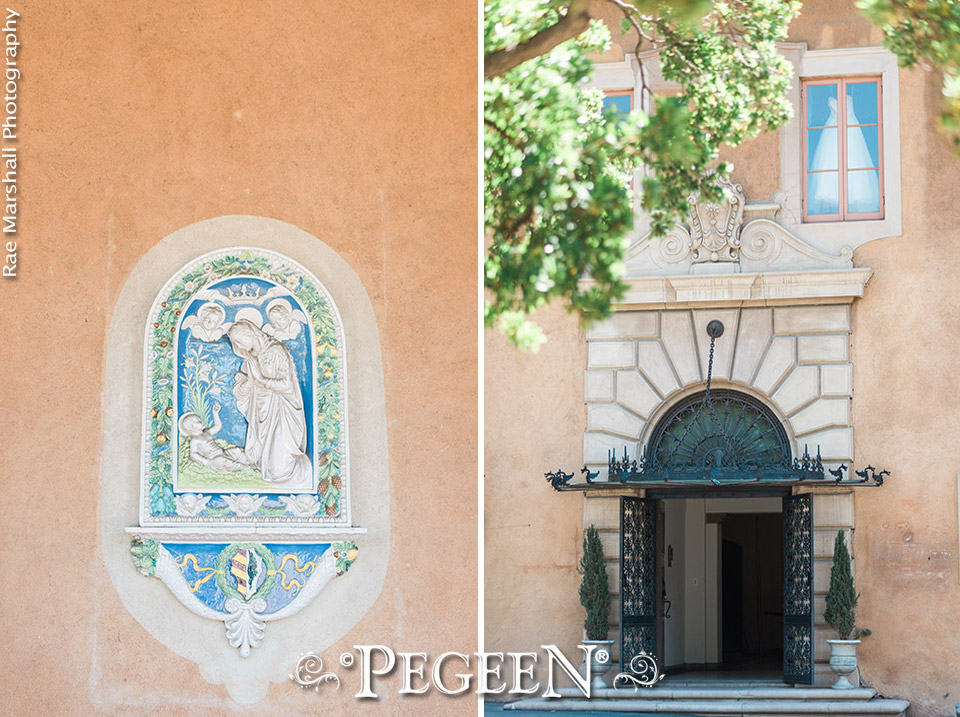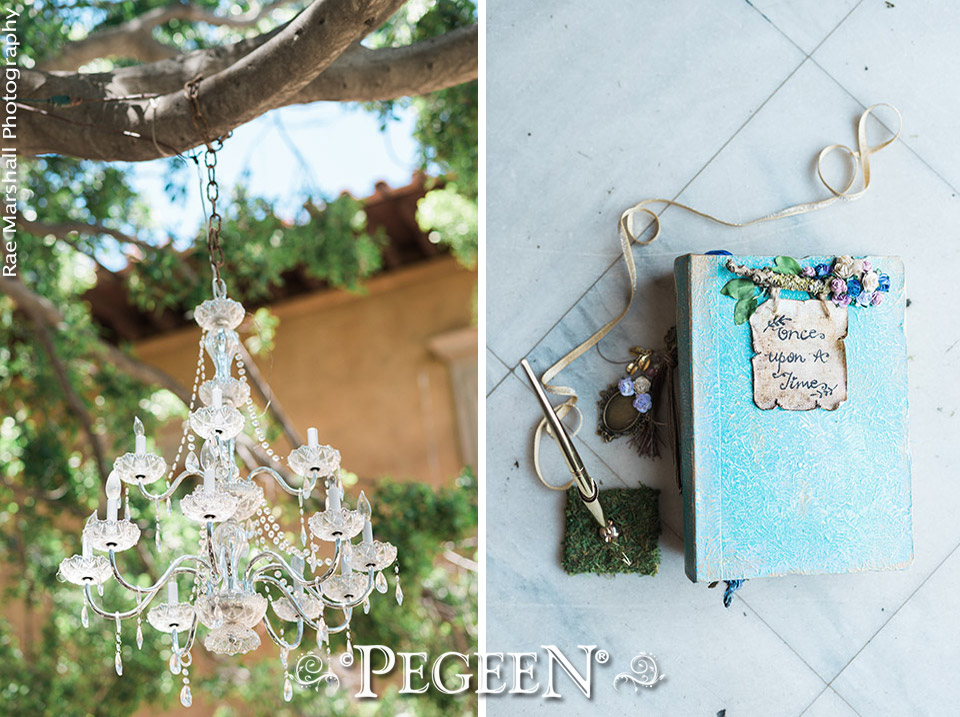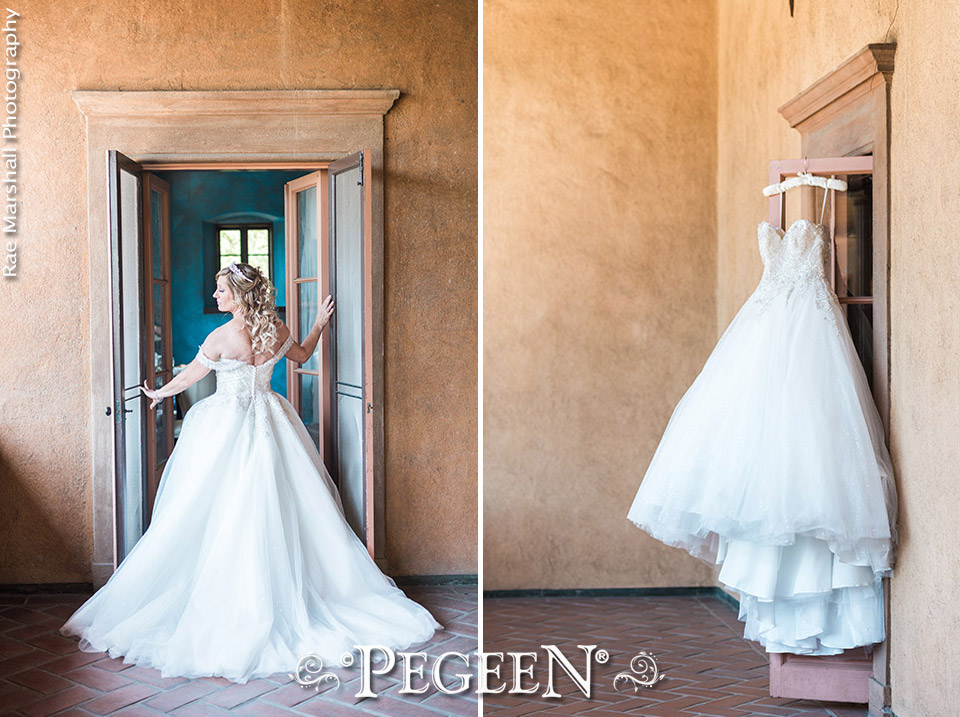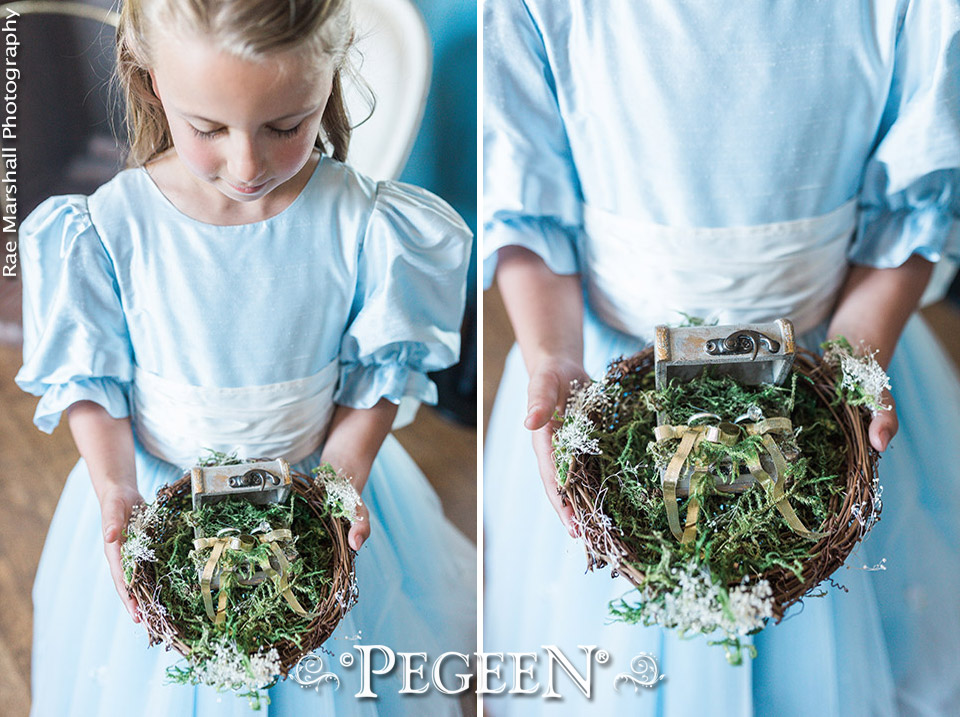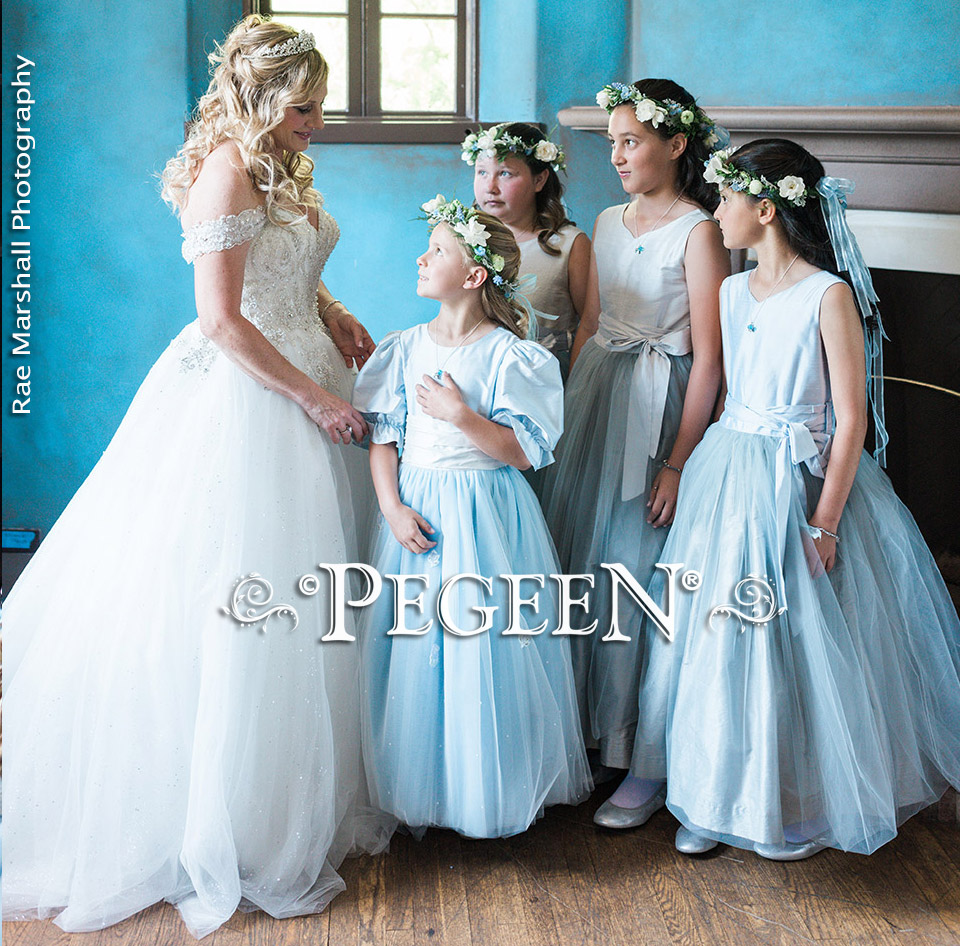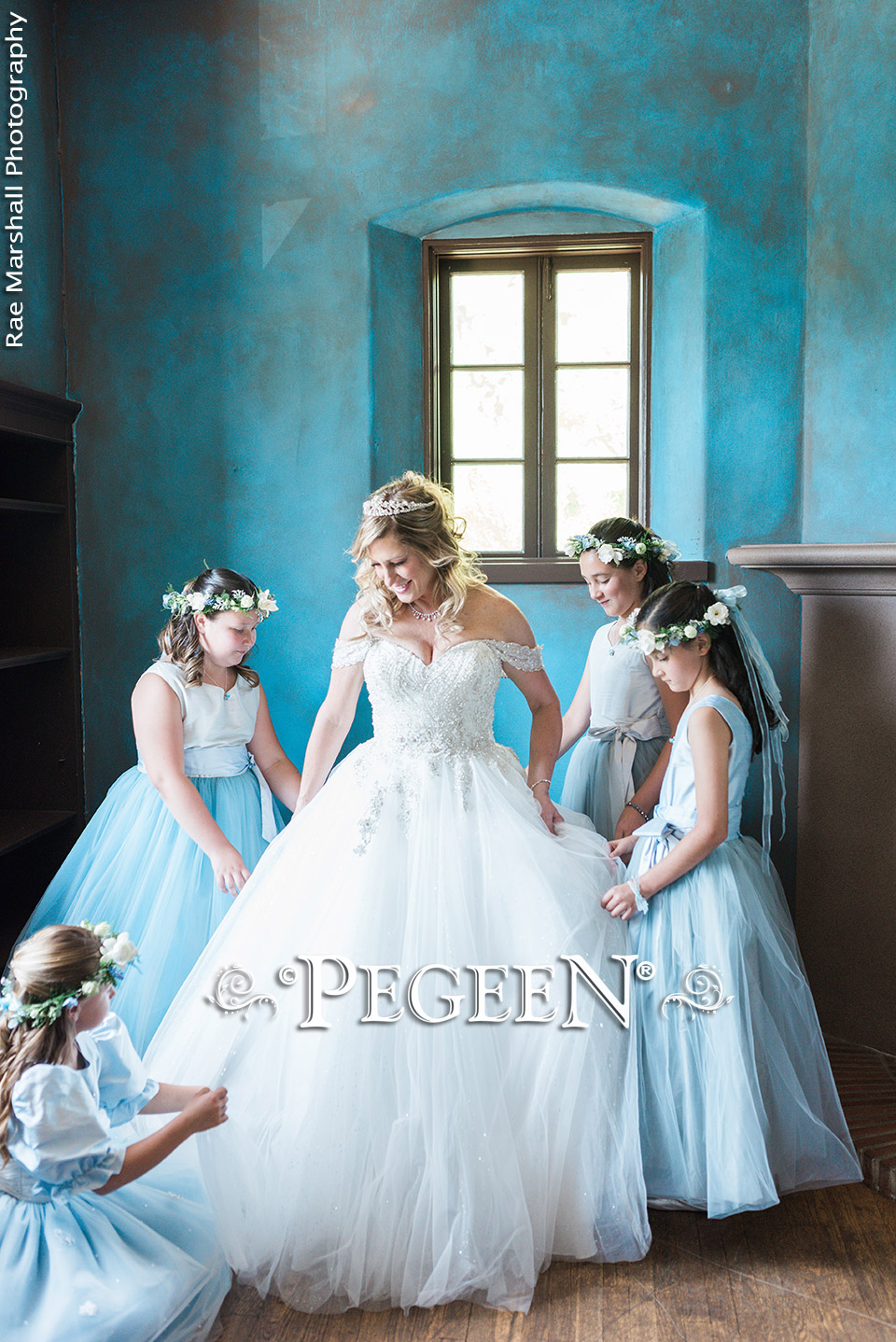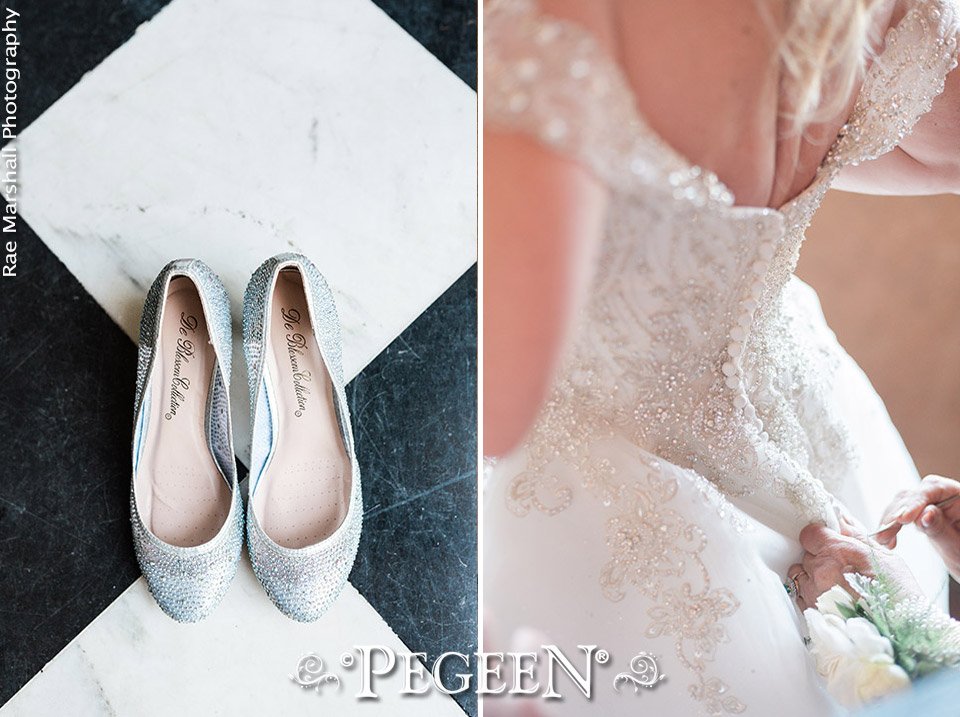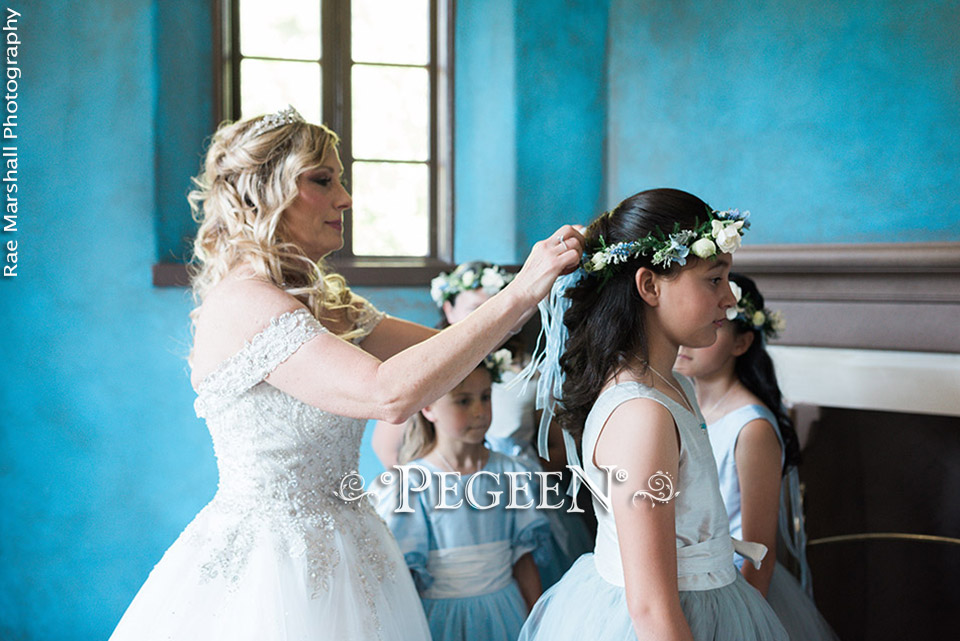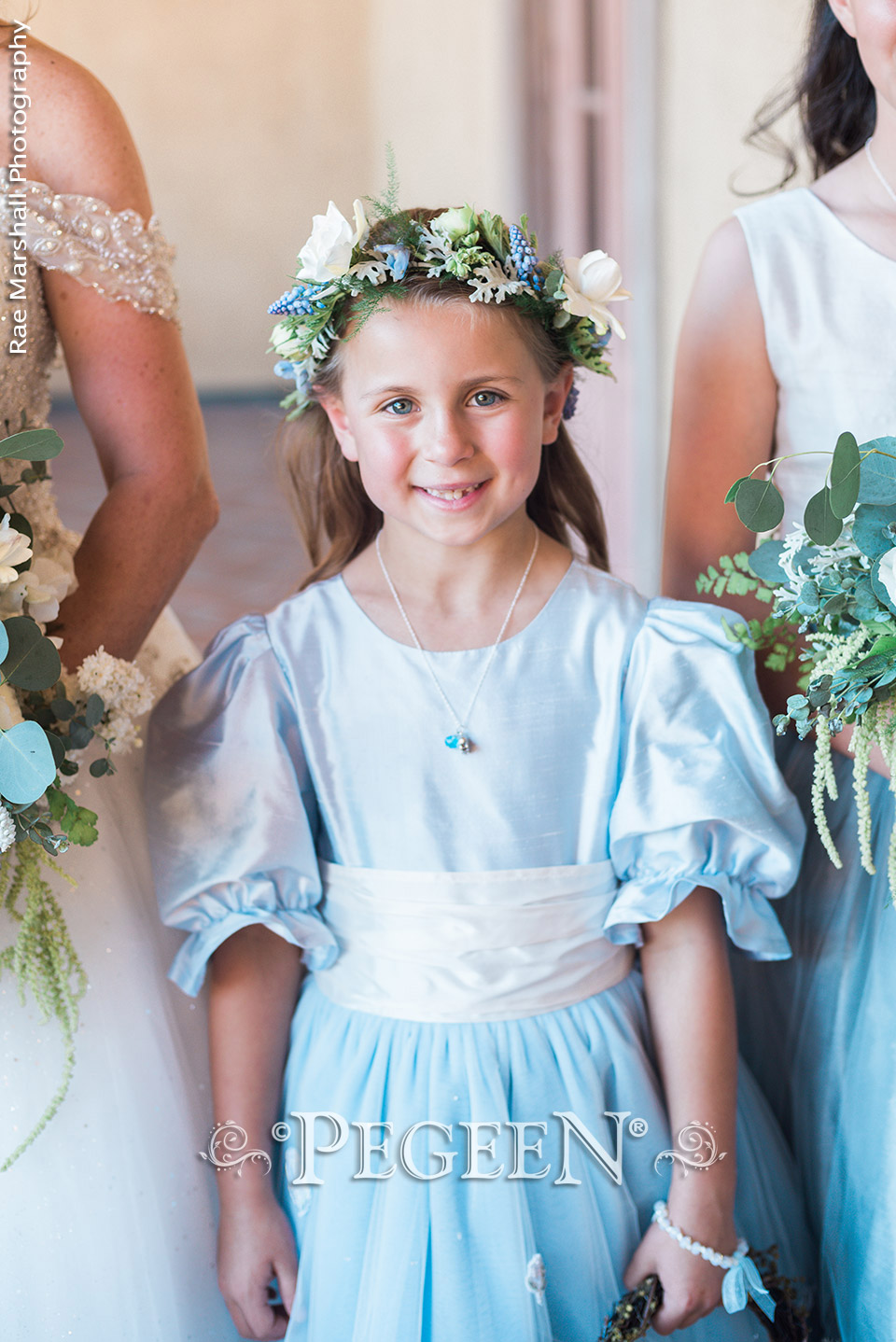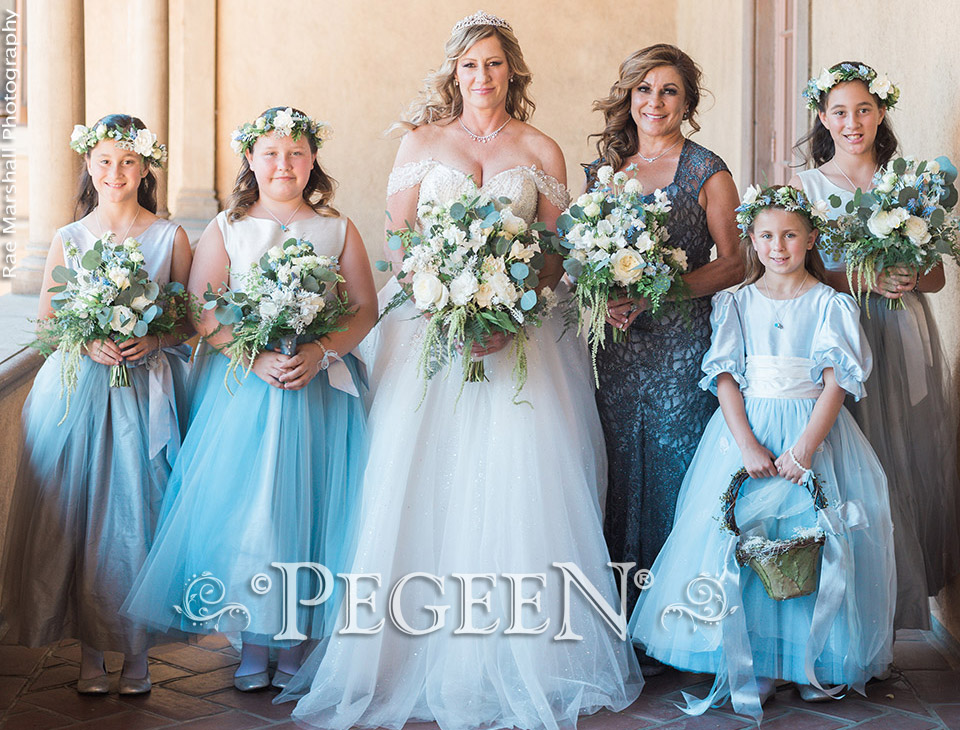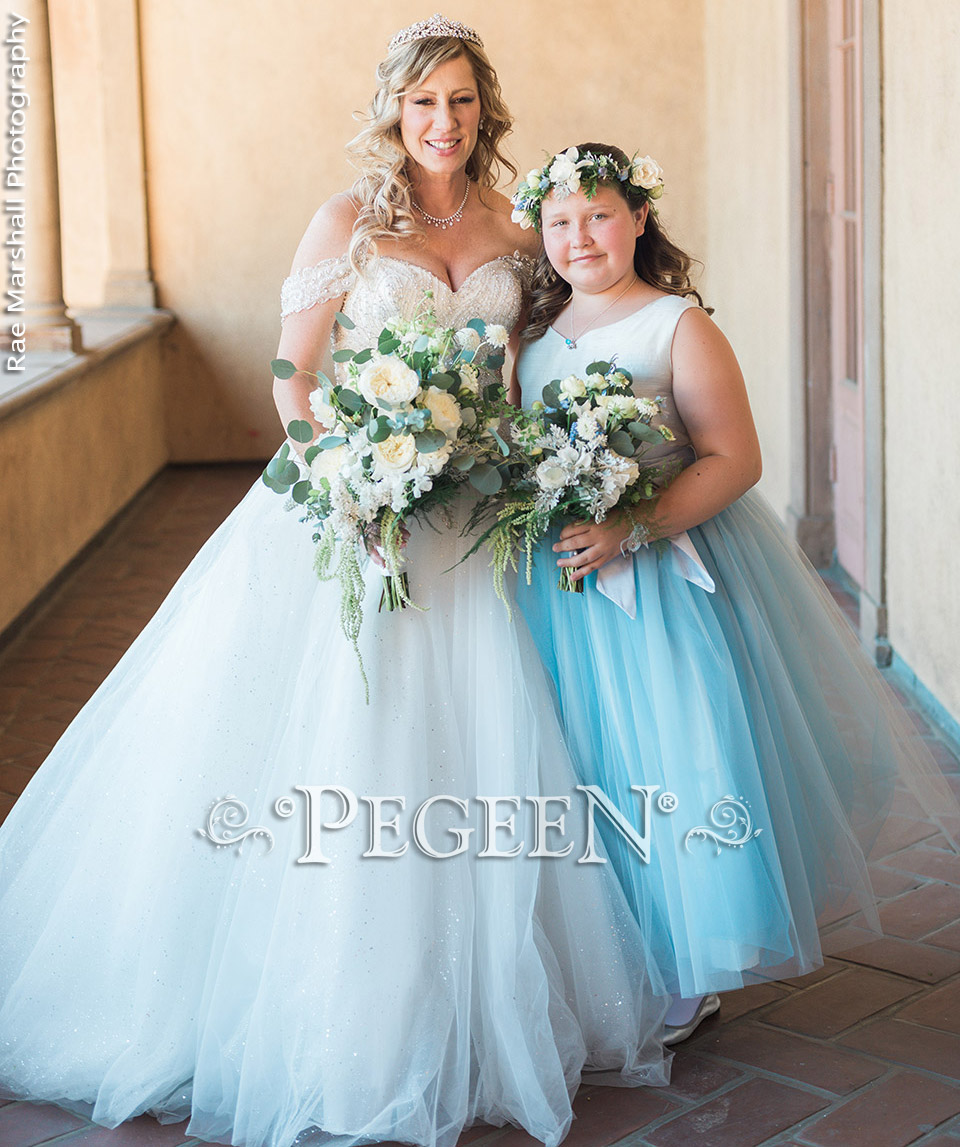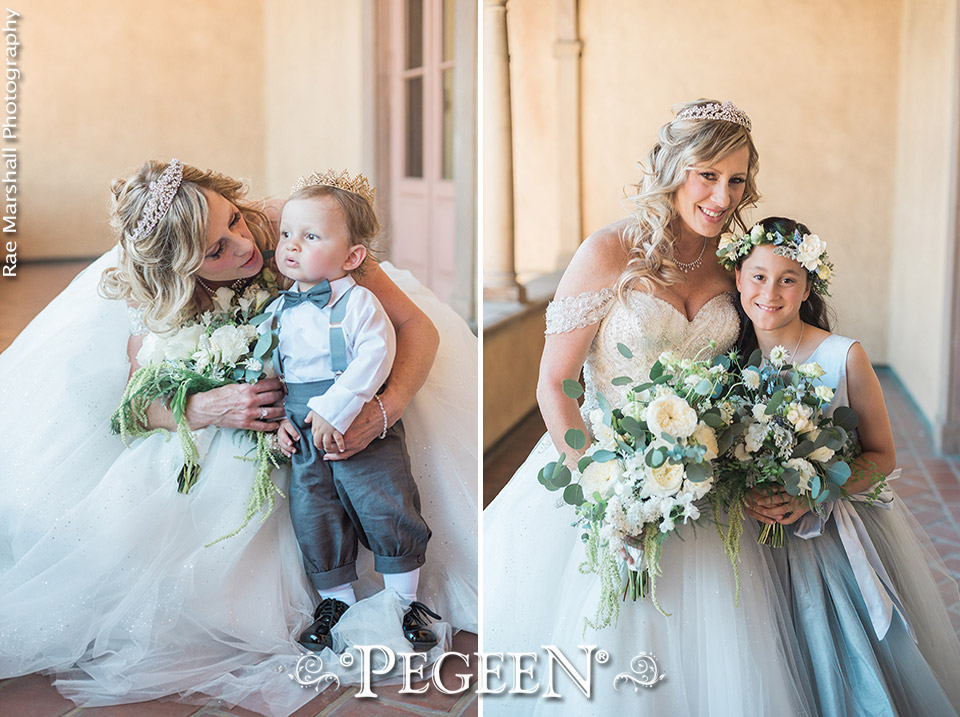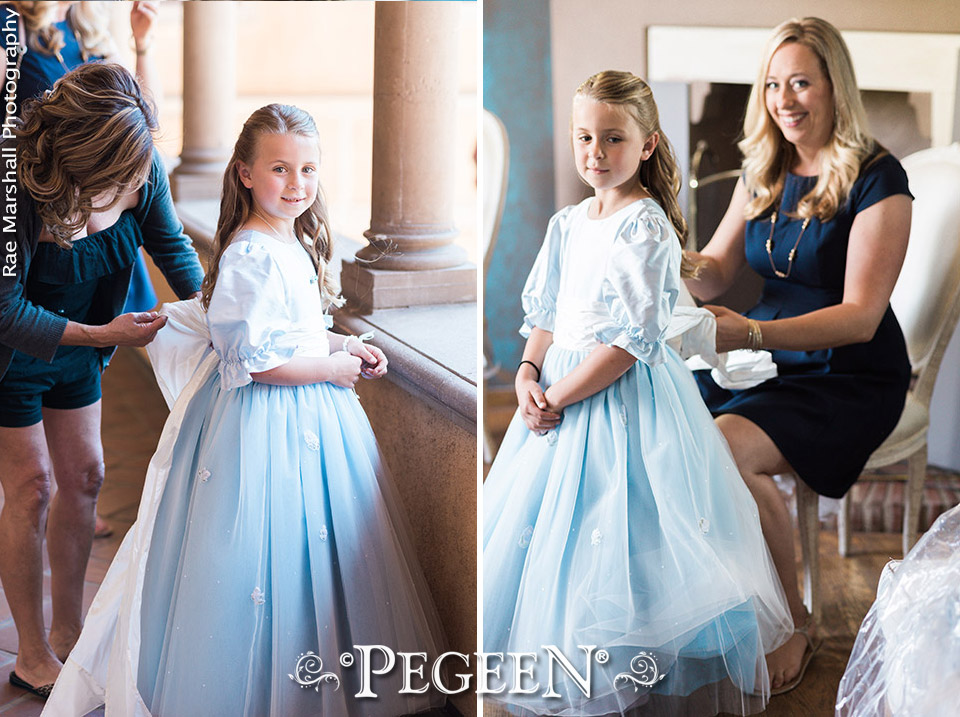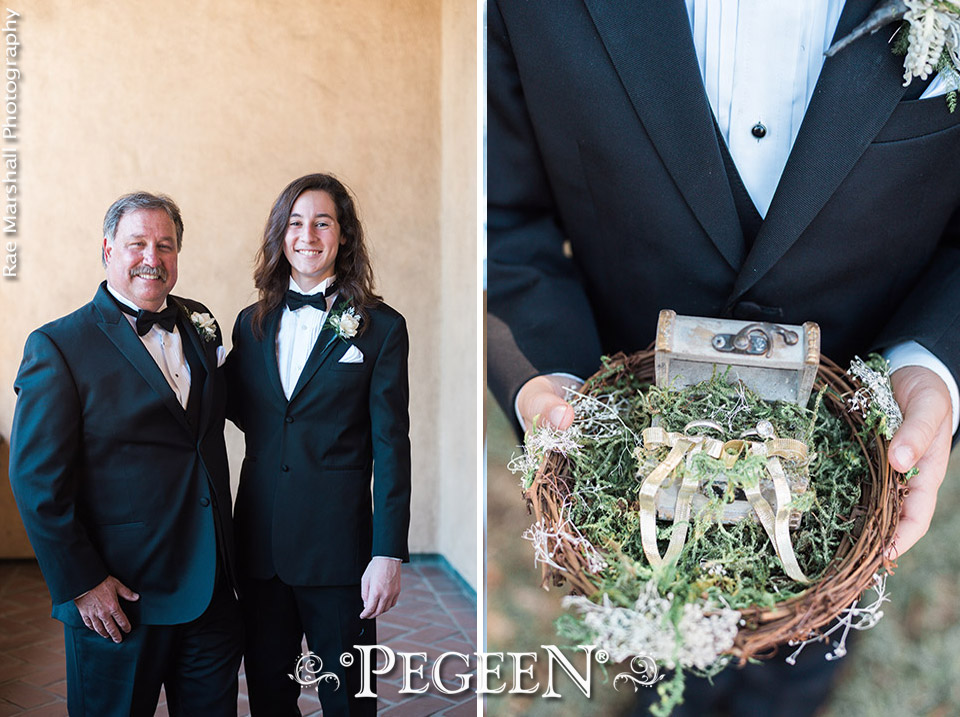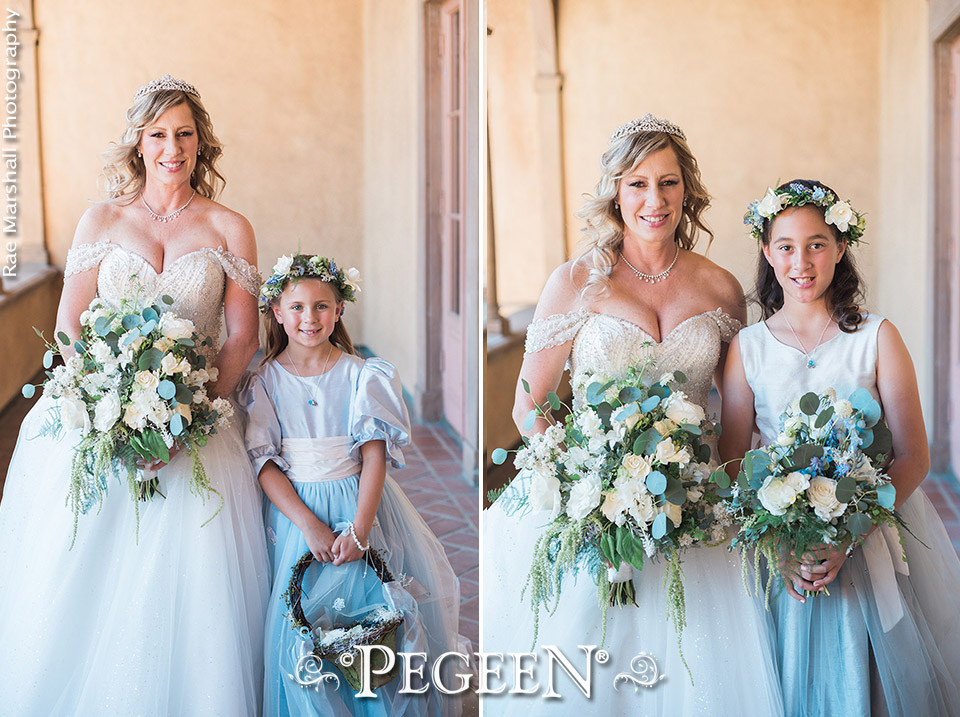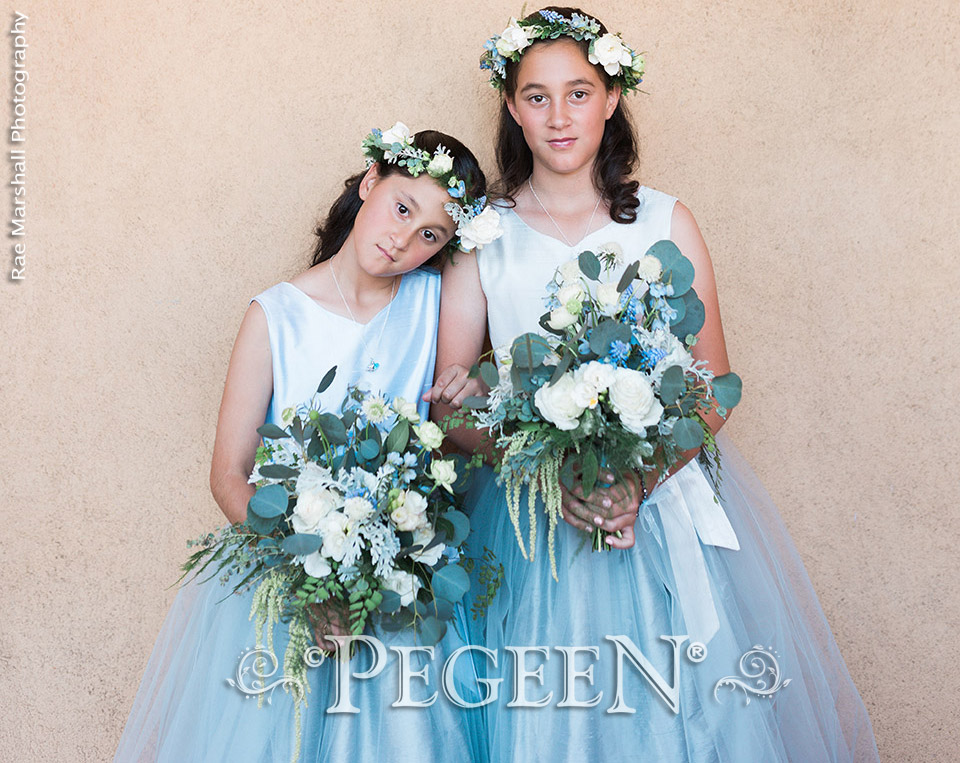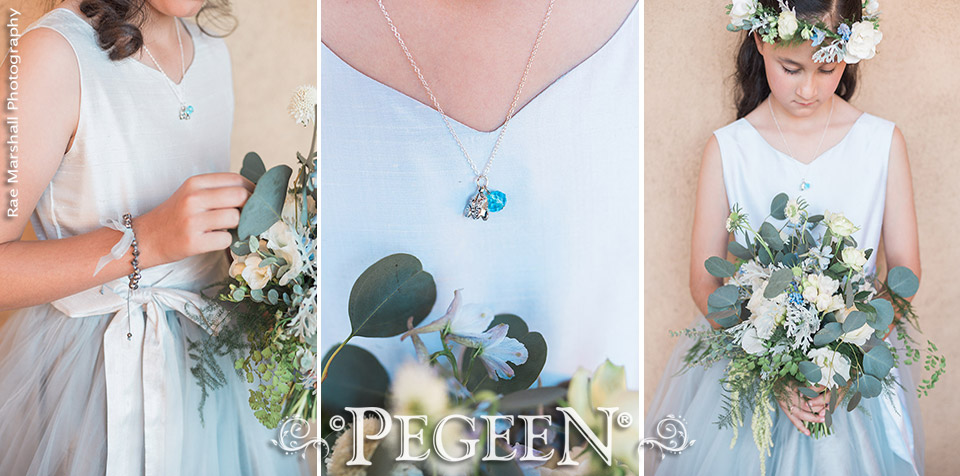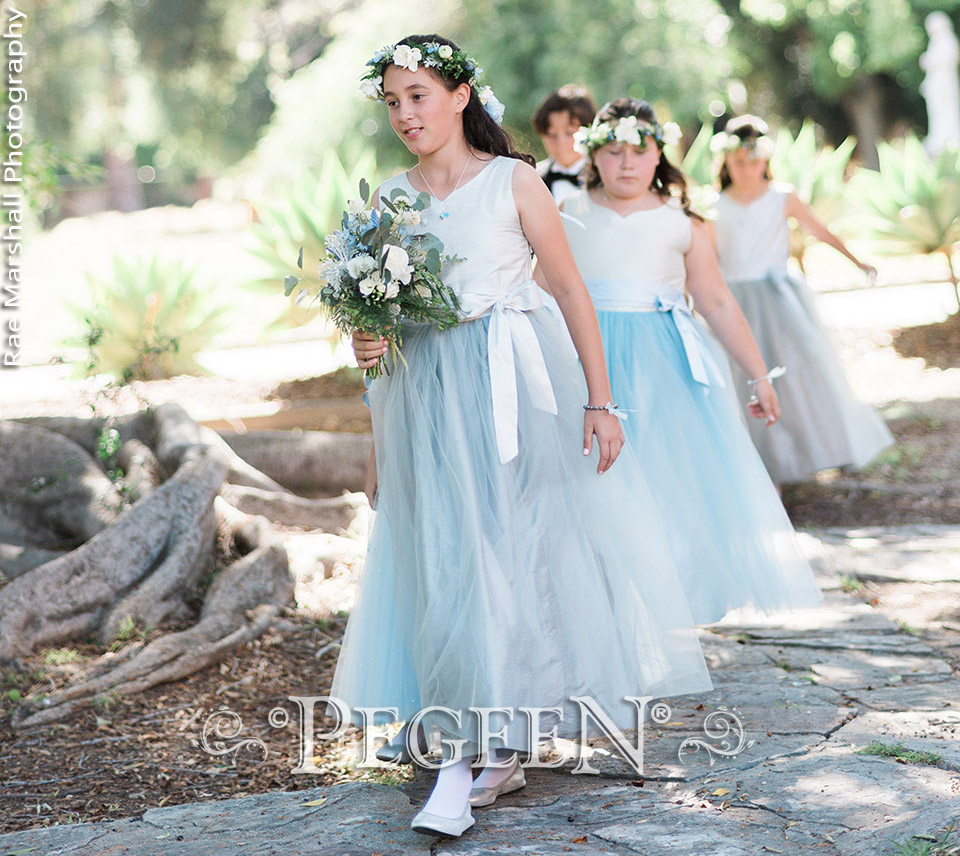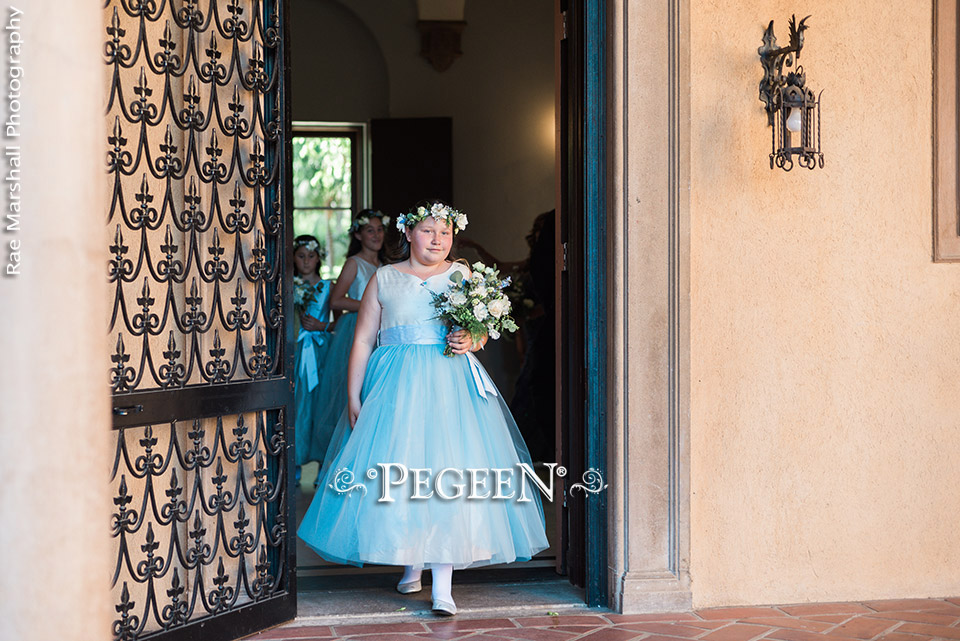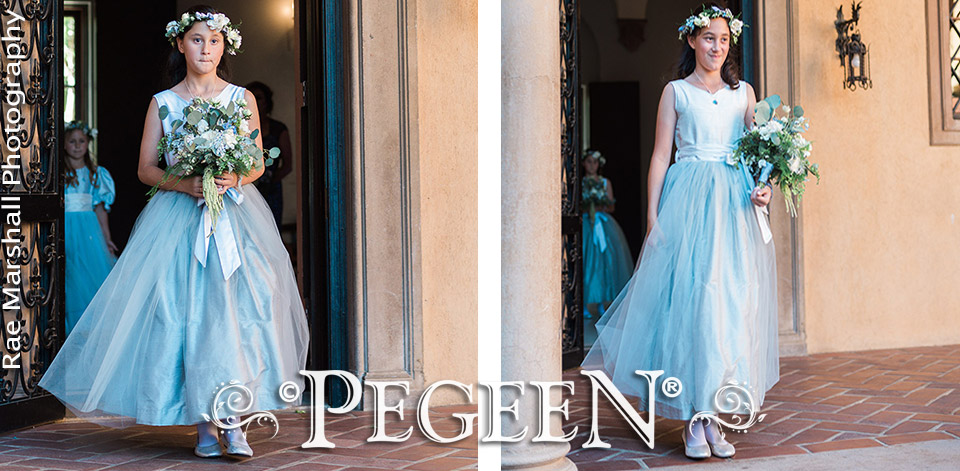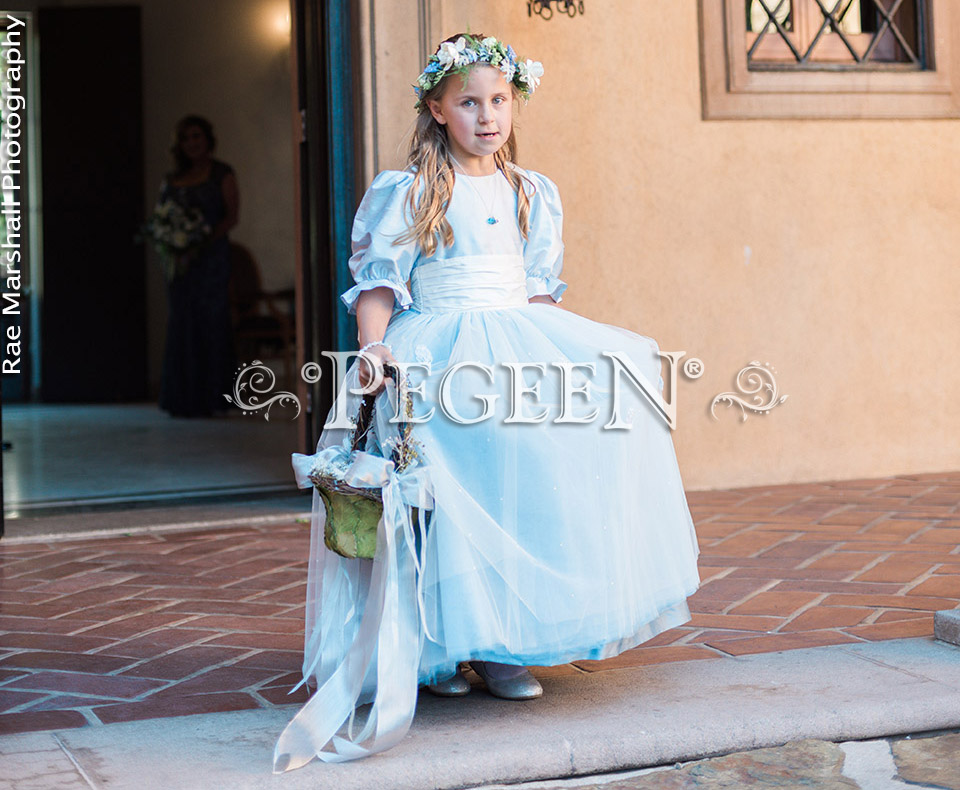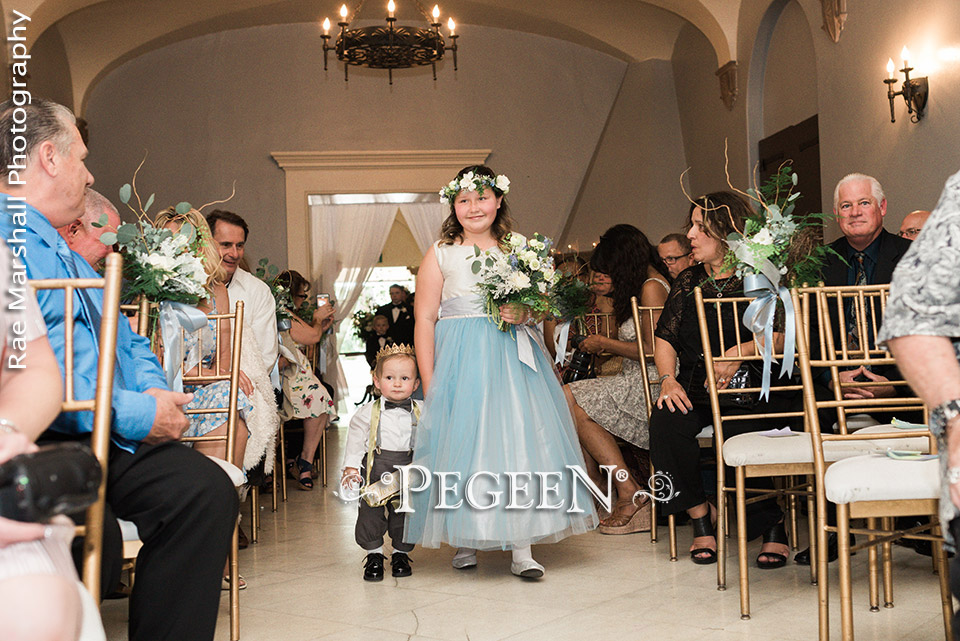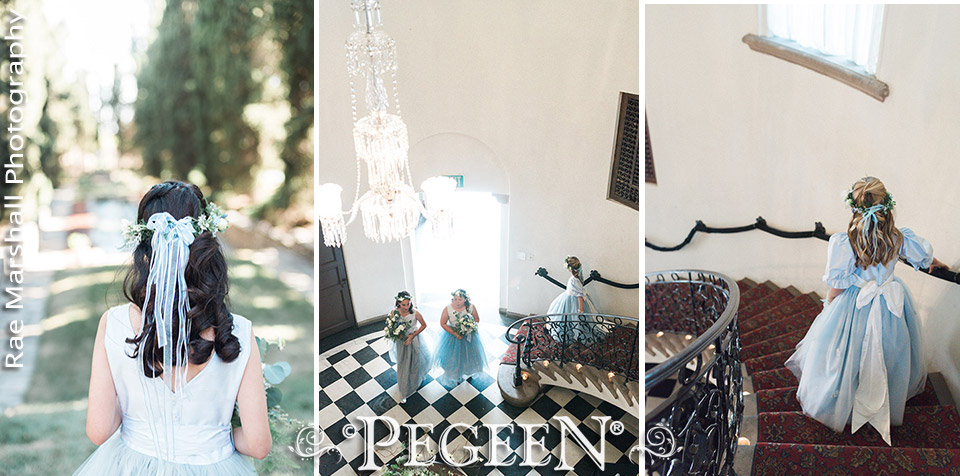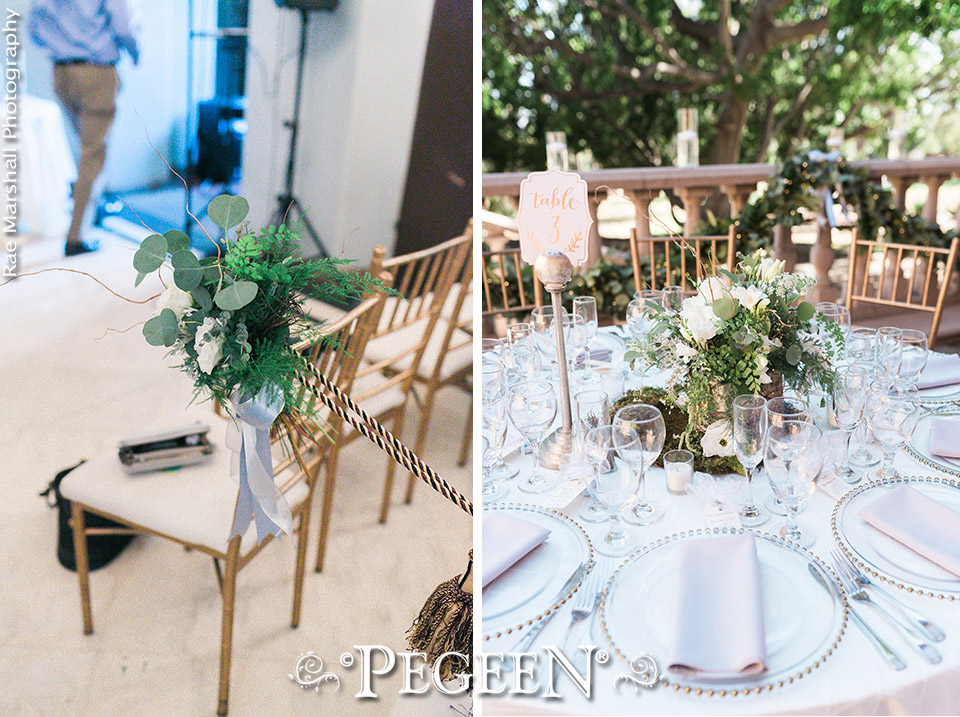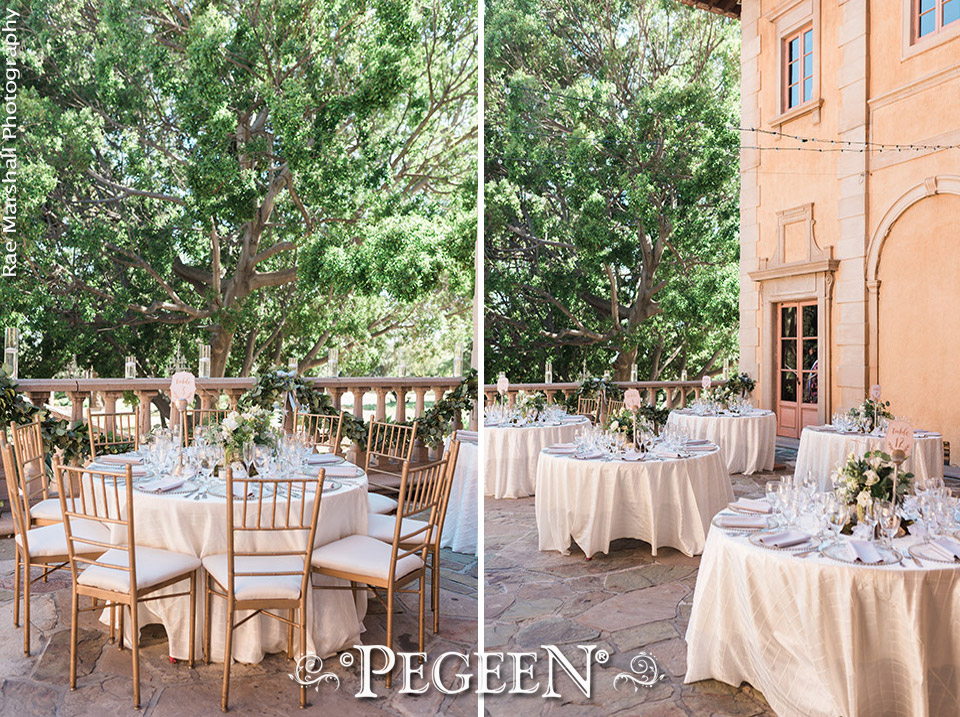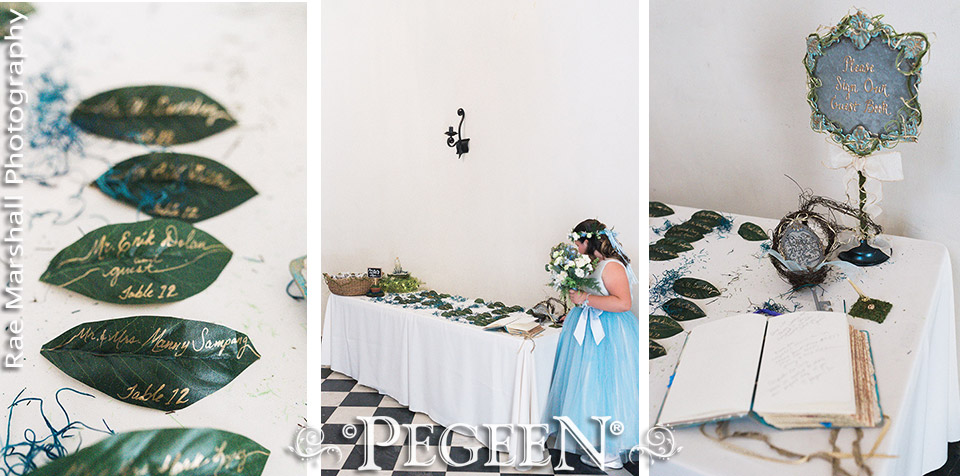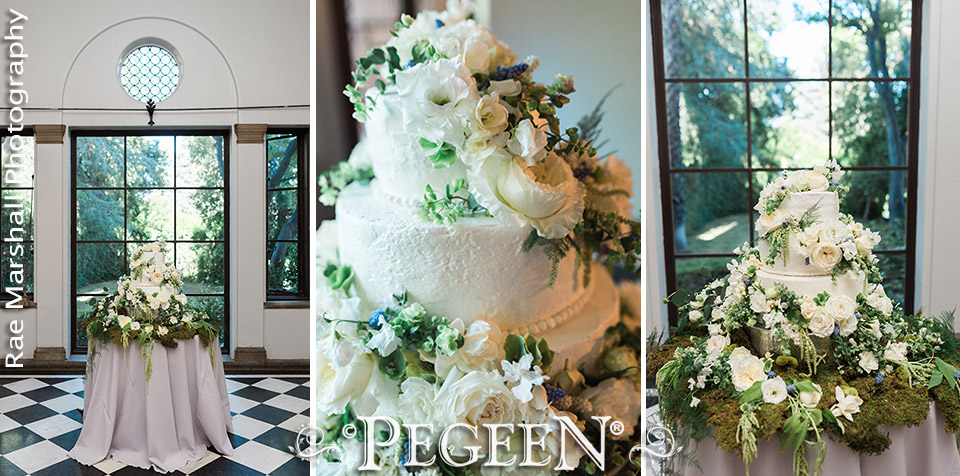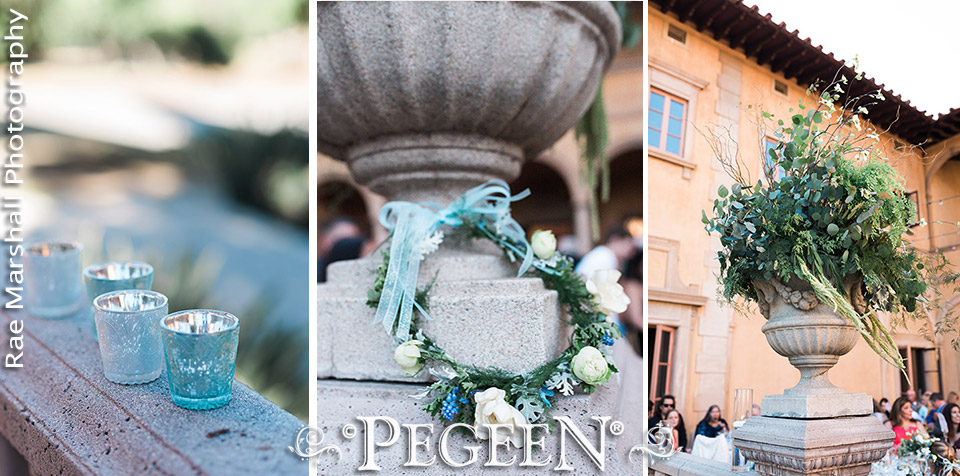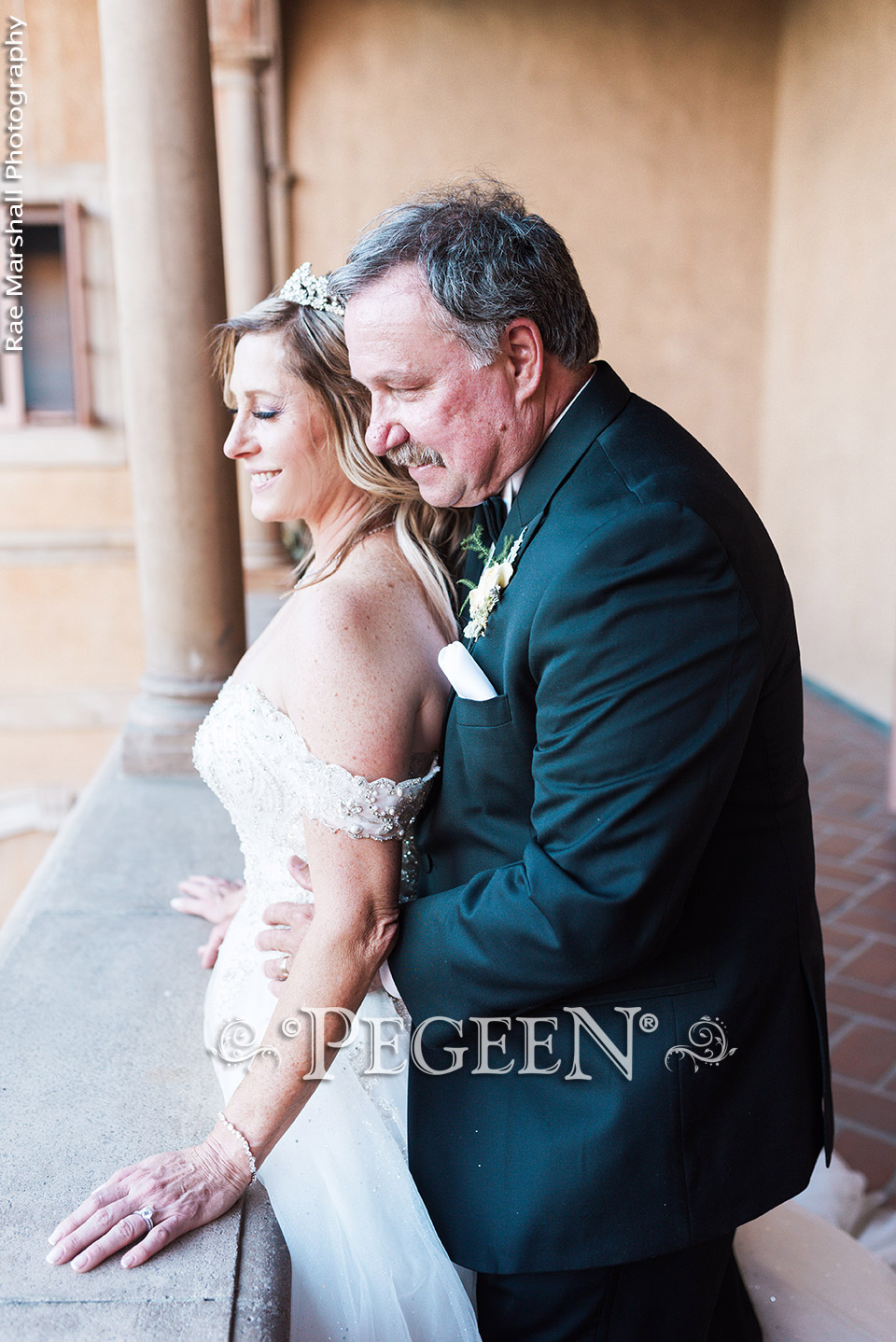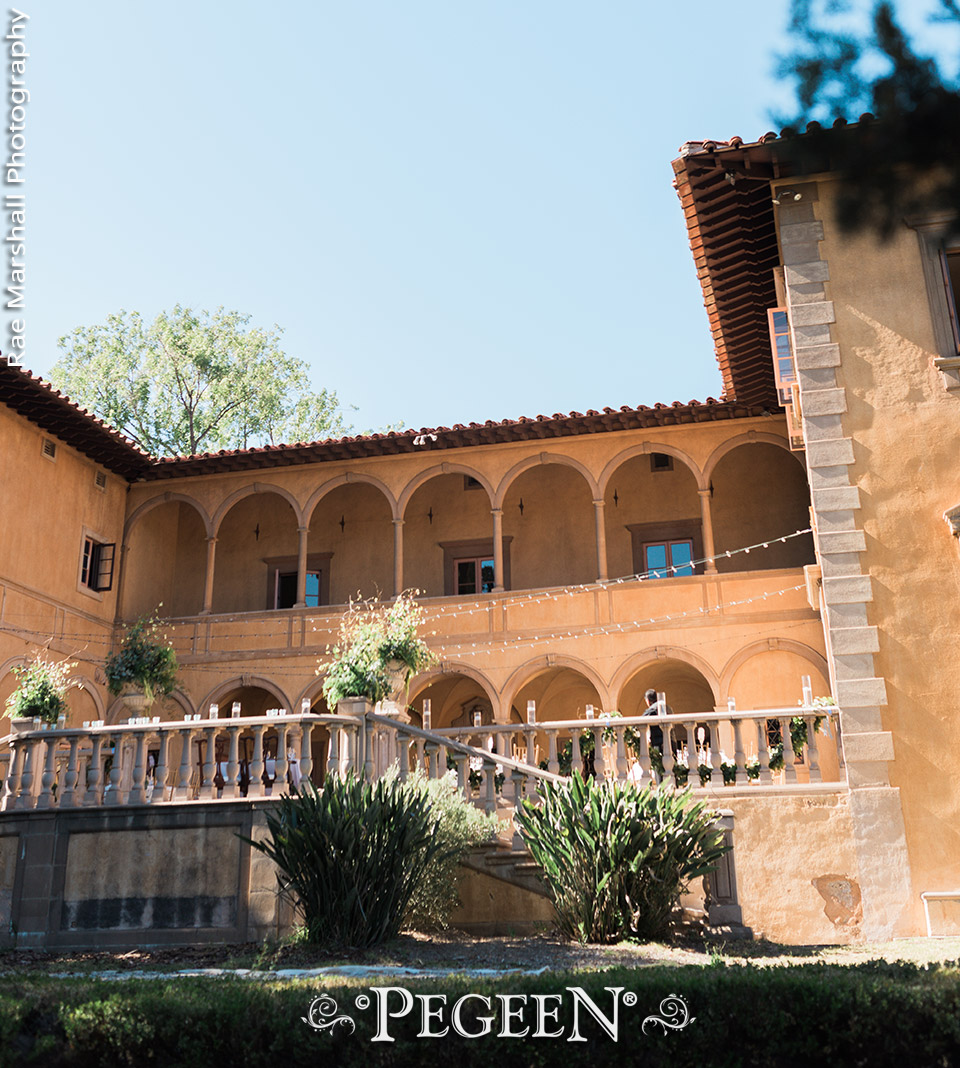 Pegeen Flower Girl Dress Company ~ 9147 State Rd 535 Orlando, FL 32836 ~ Shipping World Wide Since 1982