Pegeen 2020 Wedding & Flower Girl Dress of the Year
2020 was known as the year of The Pandemic. Brides panicked, families torn apart, weddings postponed. Our lives were postponed.
But, out of that year came one shining star. Well at least for me. I have a niece, a dear sweet niece who was born while I was in high school. She's sort of the pied-piper of all the cousins and there is nothing I can't talk to Amy about, she has her mother's common sense. She tosses her younger cousins about at our yearly reunion in Nags Head and is loved dearly by her nieces. It took many years for Amy to find her mate because she was always busy with work, family and quite possibly, Amy was kidded about her pickiness, took her time to find "the one". That said, however, who am I to talk to since I wasn't married until I was thirty? Then came along Bob, whom she met online. Yep, online worked not just for Amy but for another in our family too, also now happily married. They dated for three years before a nervous groom-to-be popped the question at their favorite restaurant at the Jersey Shore, accompanied by Amy's parents, my dear brother and sister-in-law.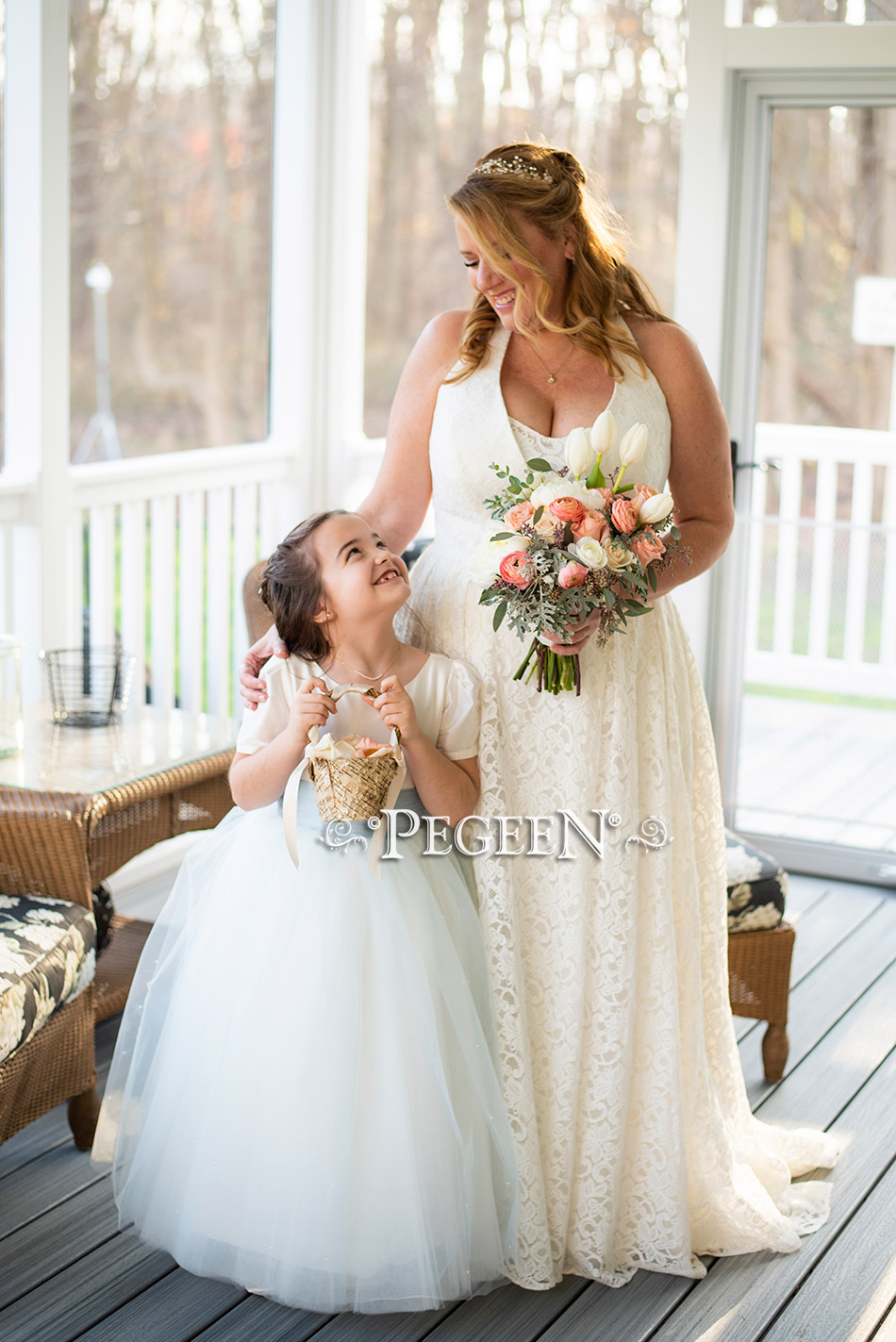 First, let me tell you about Bill and Deb. These two people, I love to death. Bill is our oldest sibling of six kids and though we looked to him during a tough time after my parents passed away, he had always been respected for the same wise and calm demeanor of my father. Debbie on the other hand, is more like a sister. She started babysitting us when we were tiny – and has been in my life since I was born. My mom had hired her to spend the summers at the shore with us and she played a great game of Beanie and Cecil (we would roll her up in a blanket and if we beat her up the stairs, we got 15 extra minutes to play before bed). She doesn't remember this as well as I do, but I thought and have continued to think of her as my big sister – with wise advice. Then my brother fell in love and married "the girl next door" and Debbie truly became my "sister".
When I lost my mom to Alzheimer's, and the years while she suffered and wasn't "there", Debbie was there for me to help raise my children who were fairly young at the time. I had no "motherly advice" guidance so when I had questions or needed advice, Debbie was always there for me. And for those wonderful pearls of wisdom as they went through puberty, health issues and disabilities, she was wonderful. So, when Debbie and Bill announced the engagement of Amy and Bob they also asked for my company to make Amy's stepdaughter's dress.
Its's funny now to think we carefully choose the right color for the flower girl to match the bridesmaids, Amy's sister in law and her nieces, but again, covid changed those plans as well as the bridesmaids were cancelled at the last moment. We choose a pretty style 402 with a bustle and layers of tulle and a hint of blue sparkle coming through, topped ff with a layer of dew drop tulle.
ABOUT THE BRIDE: Amy is the director of Wiley Church's nursery school, not so far from where I grew up and where her father and mother are active members and my brother directs the choir. Even my other great niece and nephew attend there, and, as it is an assisted living and nursing home, my uncle and now my brother and sister-in-law live at Wiley.
But theirs is a love story. A love story with a happy ending for Amy and her new husband, Bob. Amy is the aunt to her three lovely nieces. They got engaged September 5th, 2020 at their favorite restaurant but because of their ages and like my husband and I who married quickly after our engagement 36 years ago, they decided not to wait long to get married. Plans were made for their wedding November 28th and like many couples, a second celebration in May of 2021 was also made!
The original small intimate wedding for 17 was planned for Avalon NJ where we spent summers as kids, but because my brother was diagnosed with a serious illness weeks before the wedding, it was changed again to Wiley Church in the gazebo. Therefore, instead of the original wedding party, Bob's two children served as the attendants. It was held socially distanced outside, in pretty chilly Jersey November weather, to the actual delight of my father's surviving brother (my favorite uncle) who then, stuck in the nursing home, was able to "attend" as well. Oh, and just like lots of us, Amy's brother Todd's three girls and wife who were to be bridesmaids were affected by covid since one of their girls was exposed and missed the event . They have planned for a blowout on Memorial Day when luckily, we will all be vaccinated.
Our good friend and musician friend who has played at numerousl Hyland family parties with my father, was Sonny Troy on guitar to play at their wedding. And so, with love, & my local siblings who were able to attend, I present to you, our Wedding of the Year for 2020.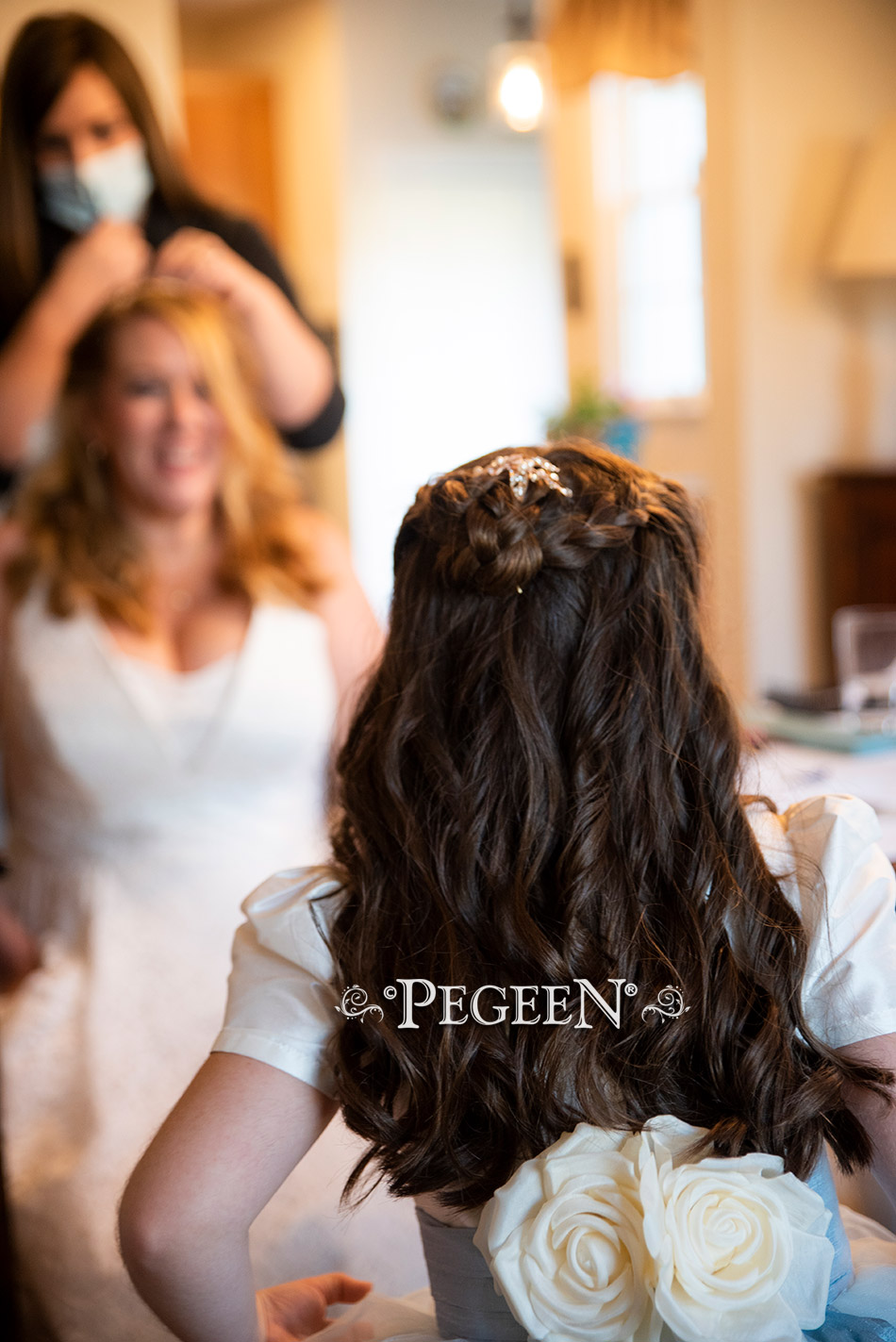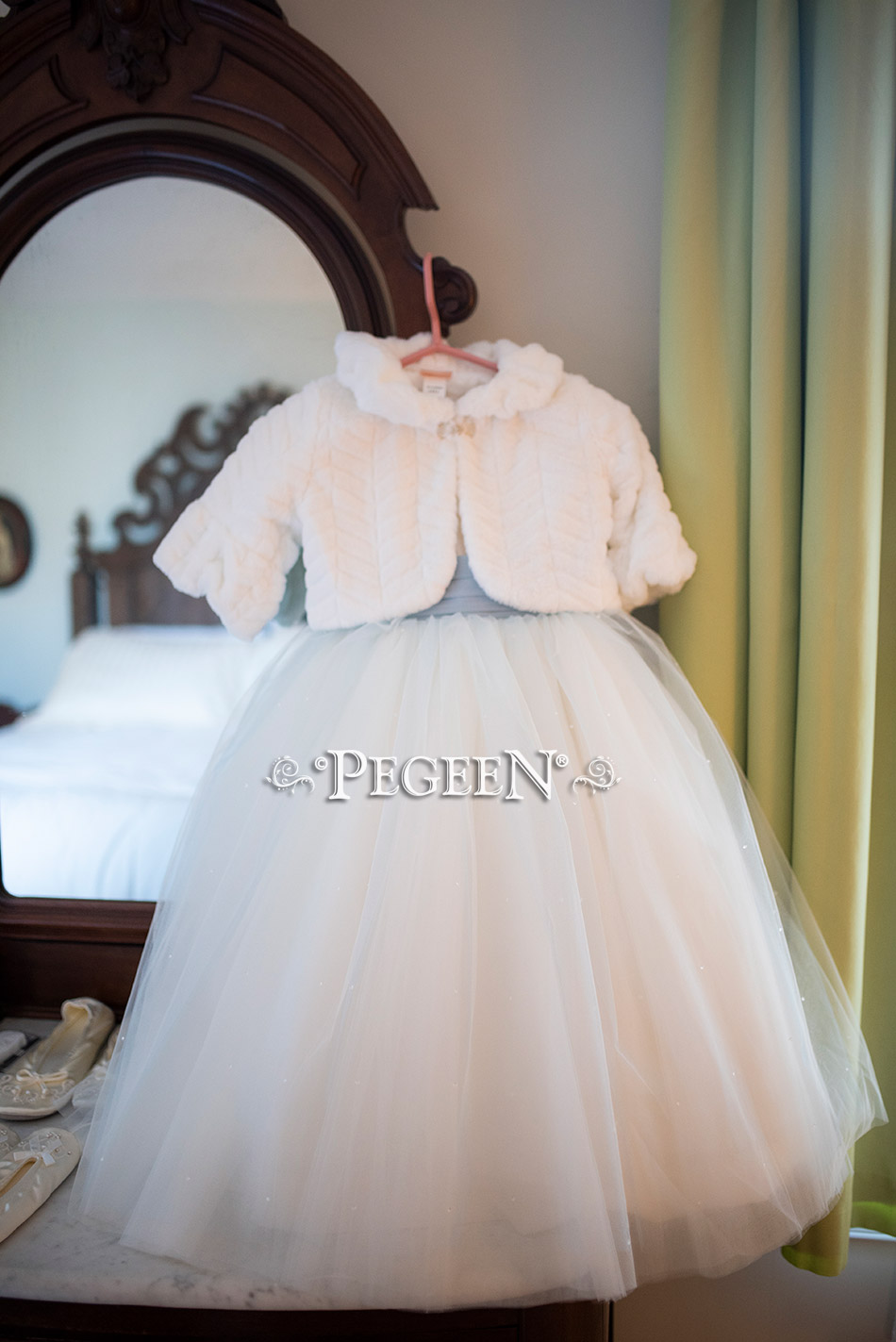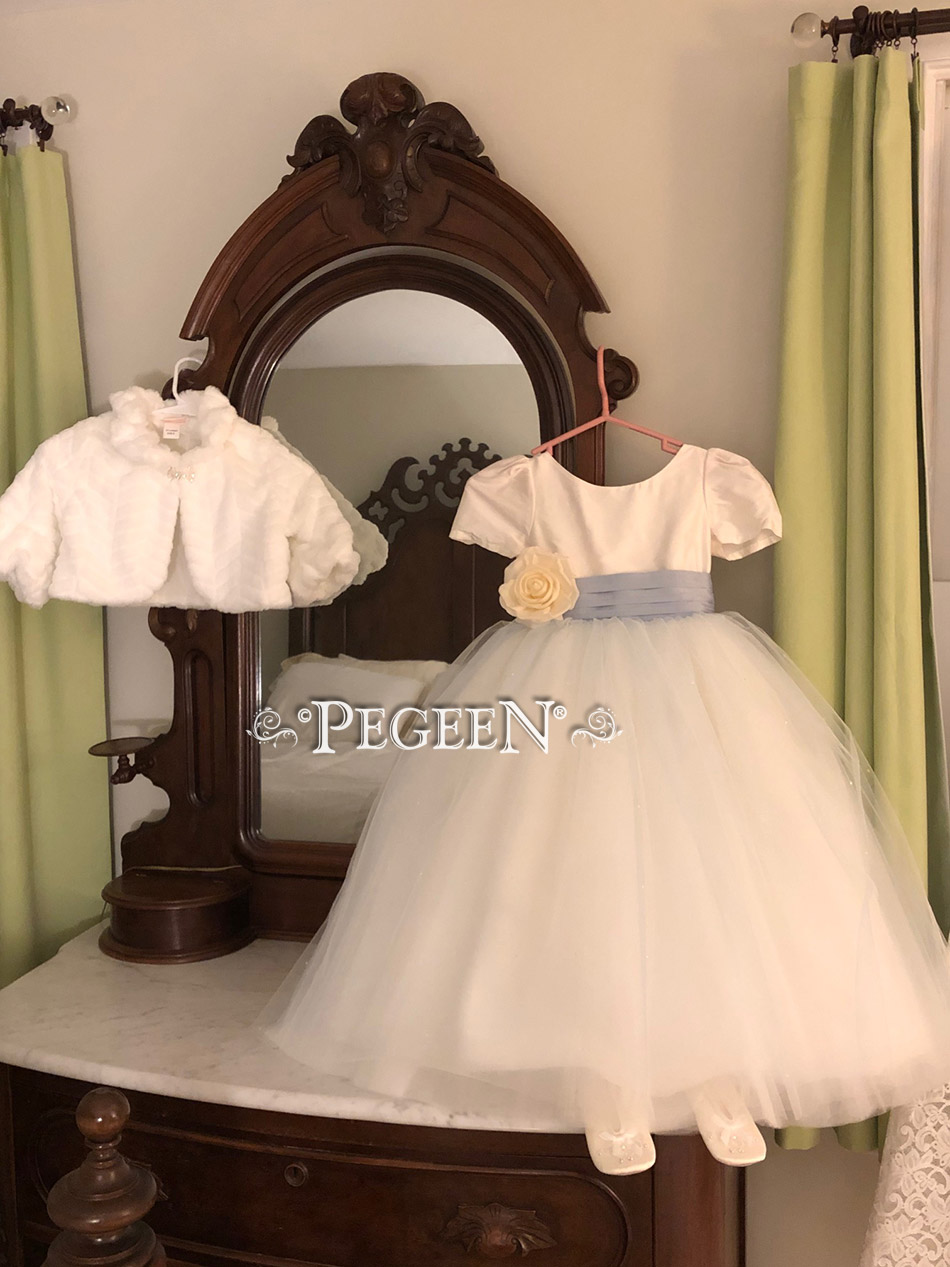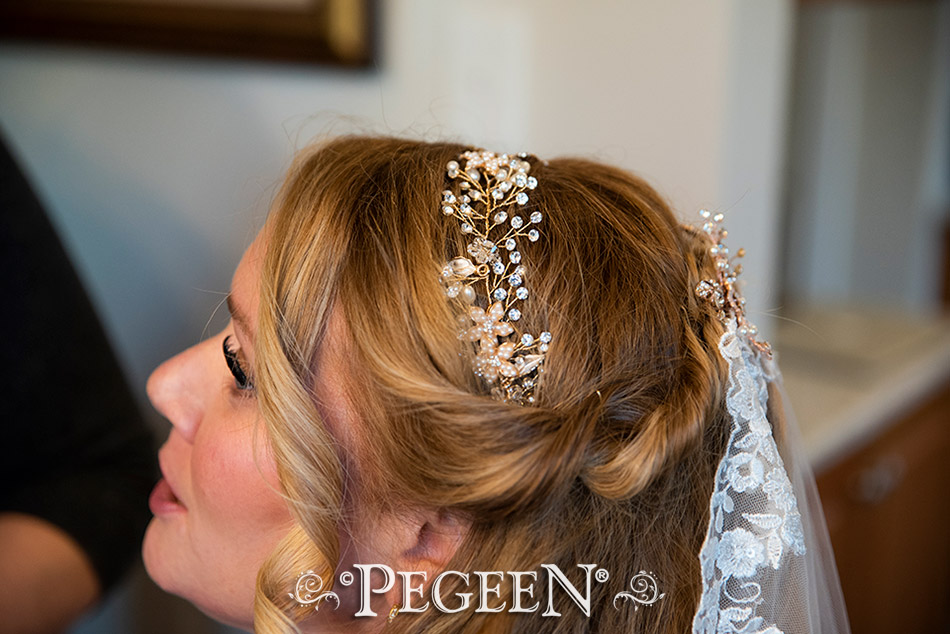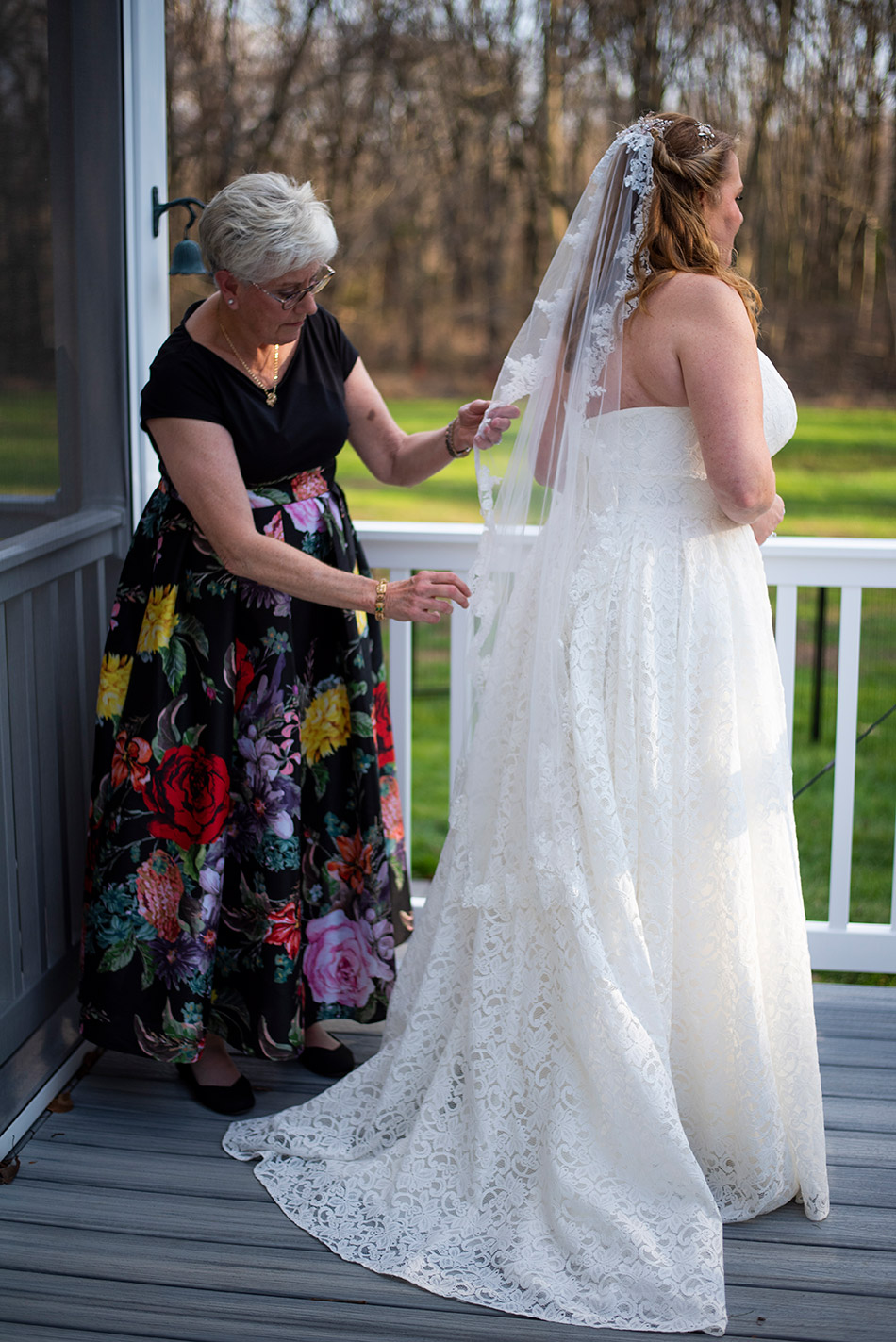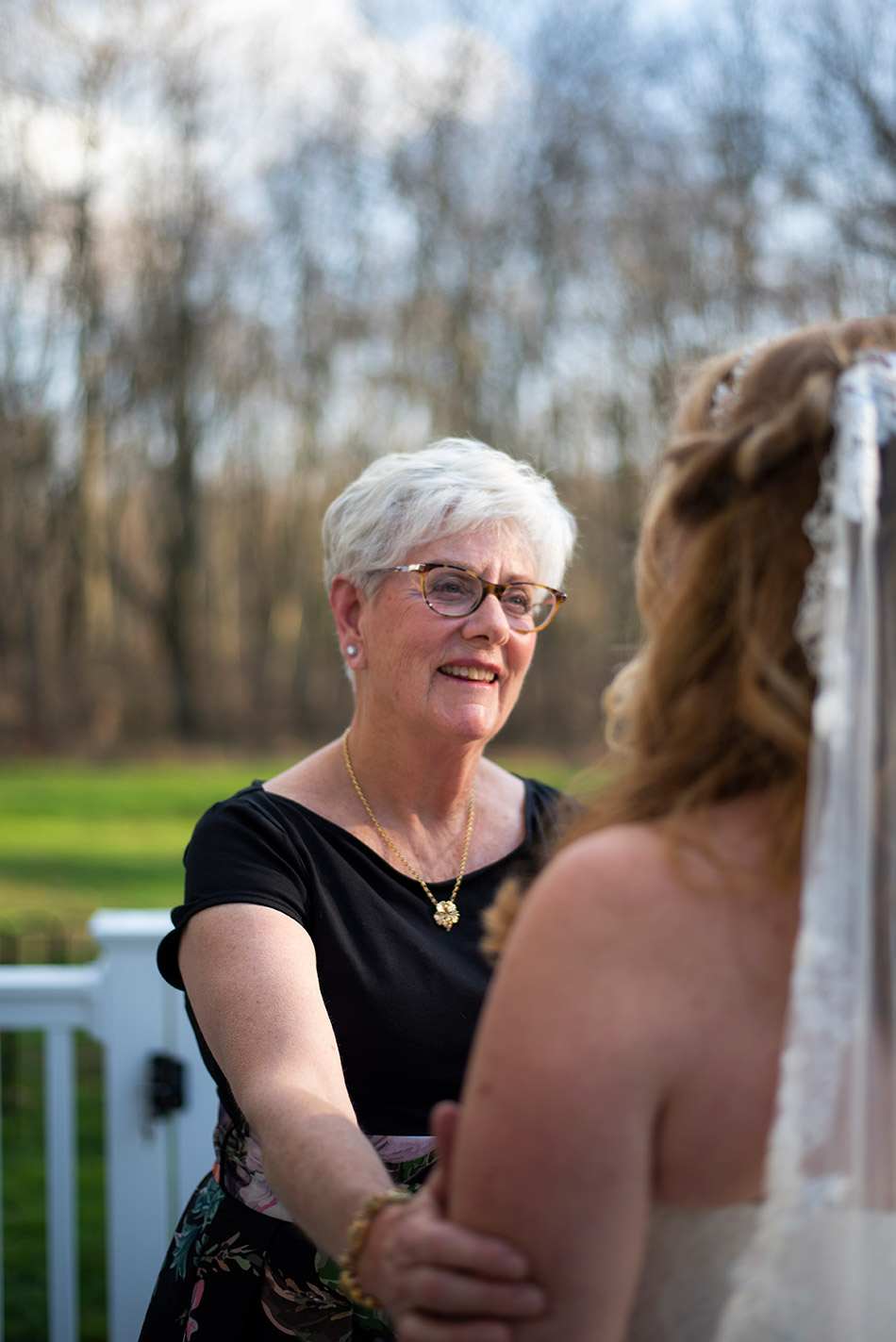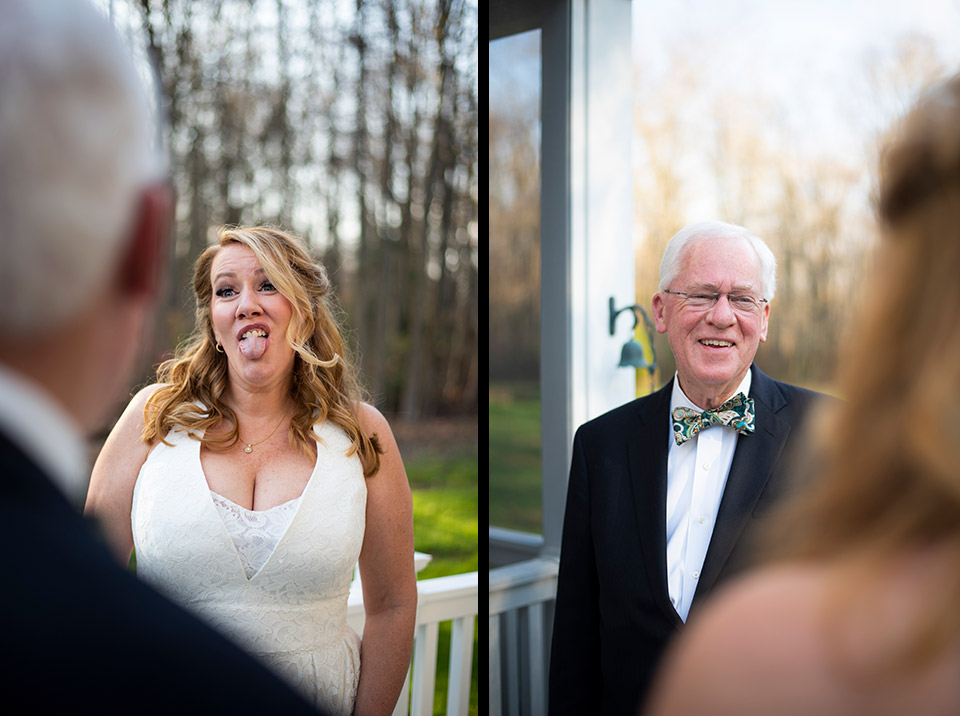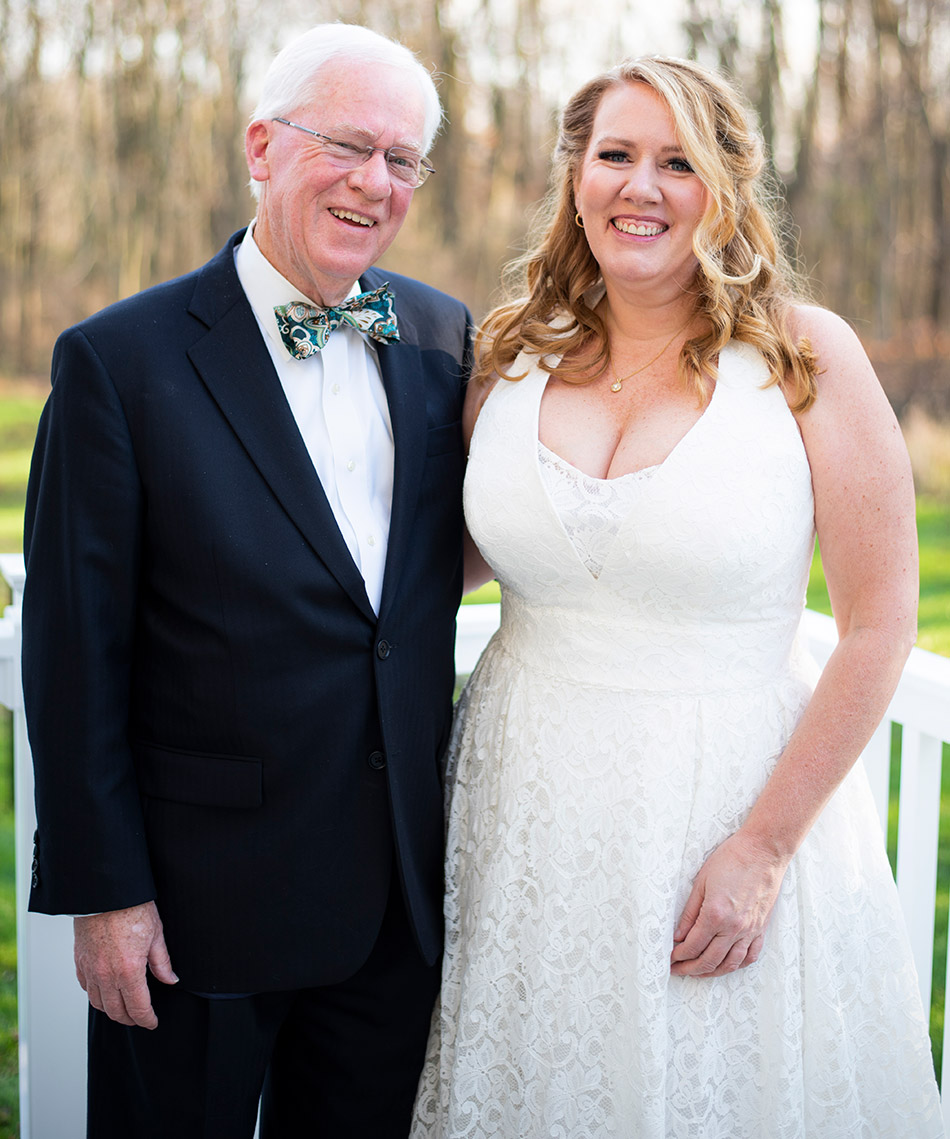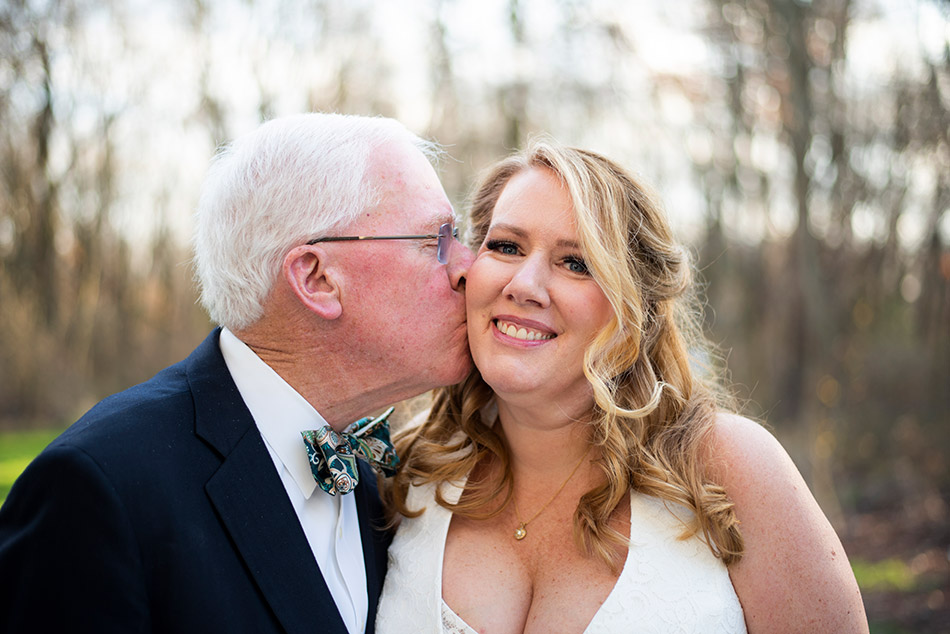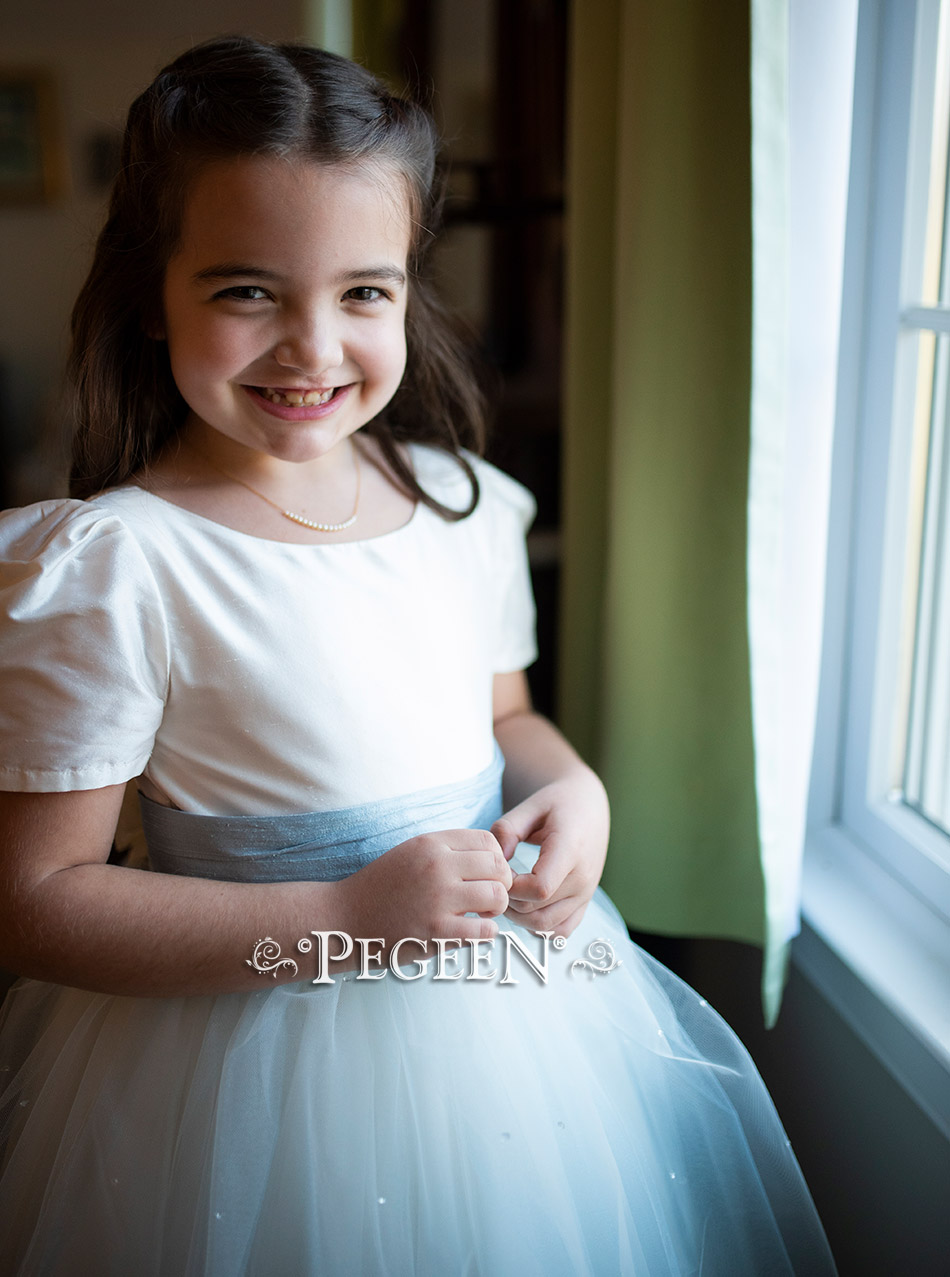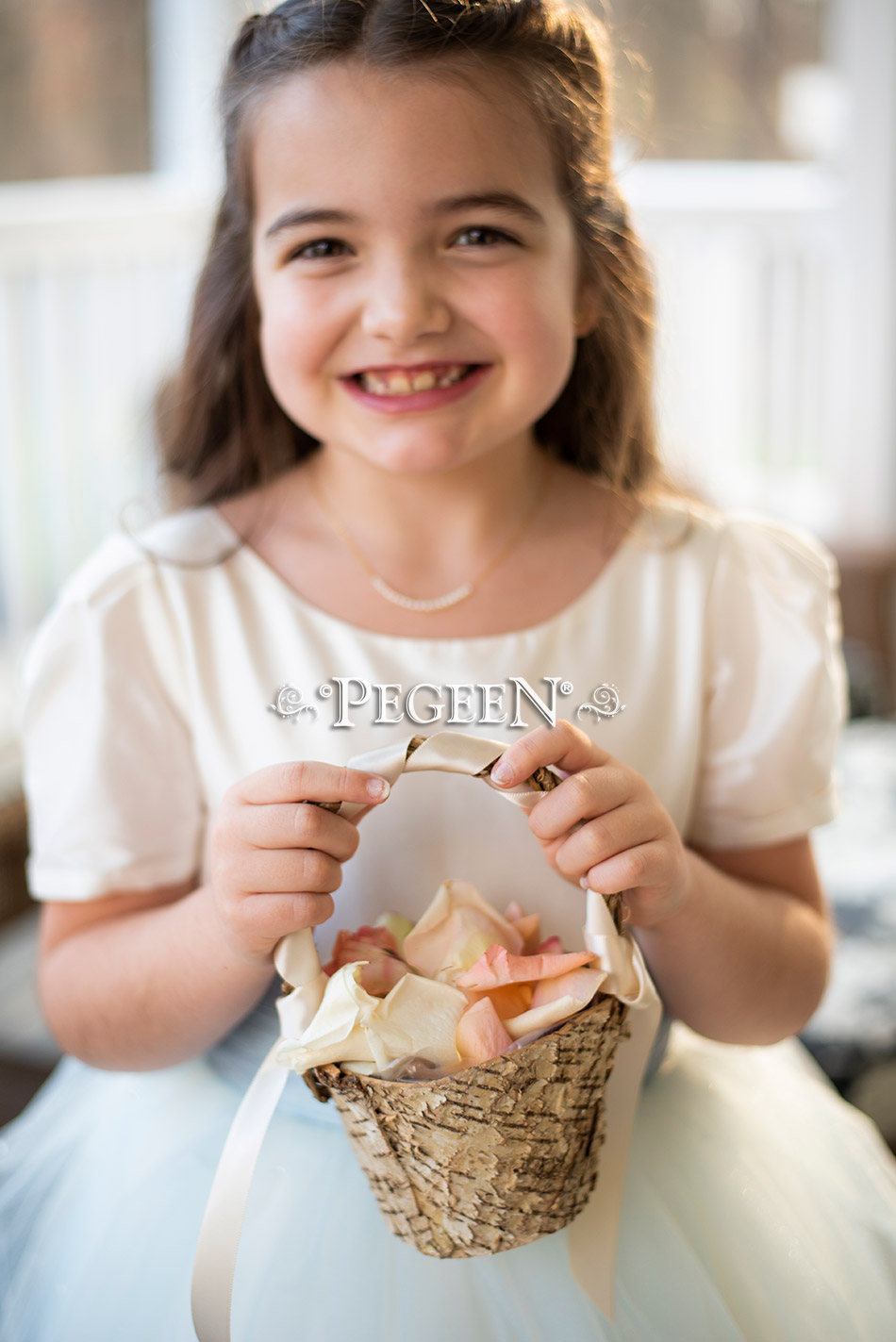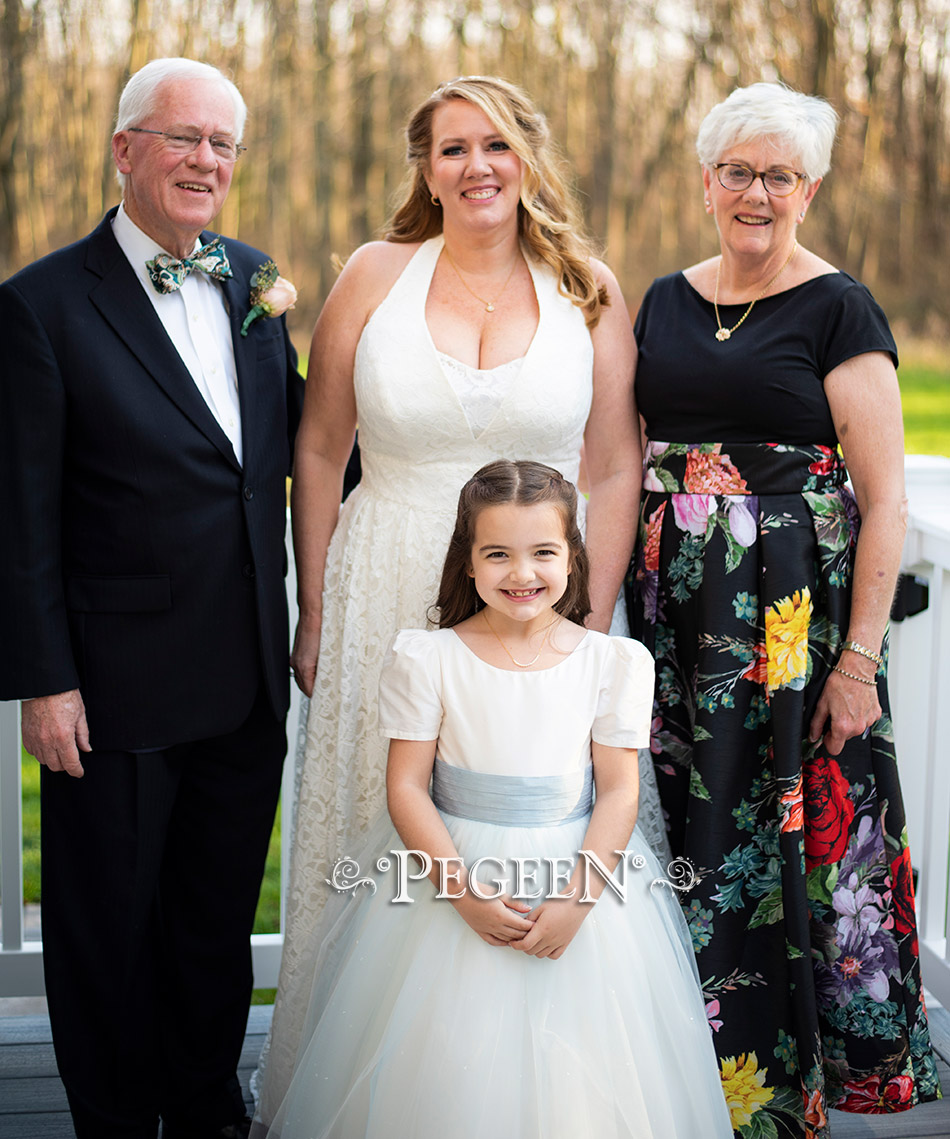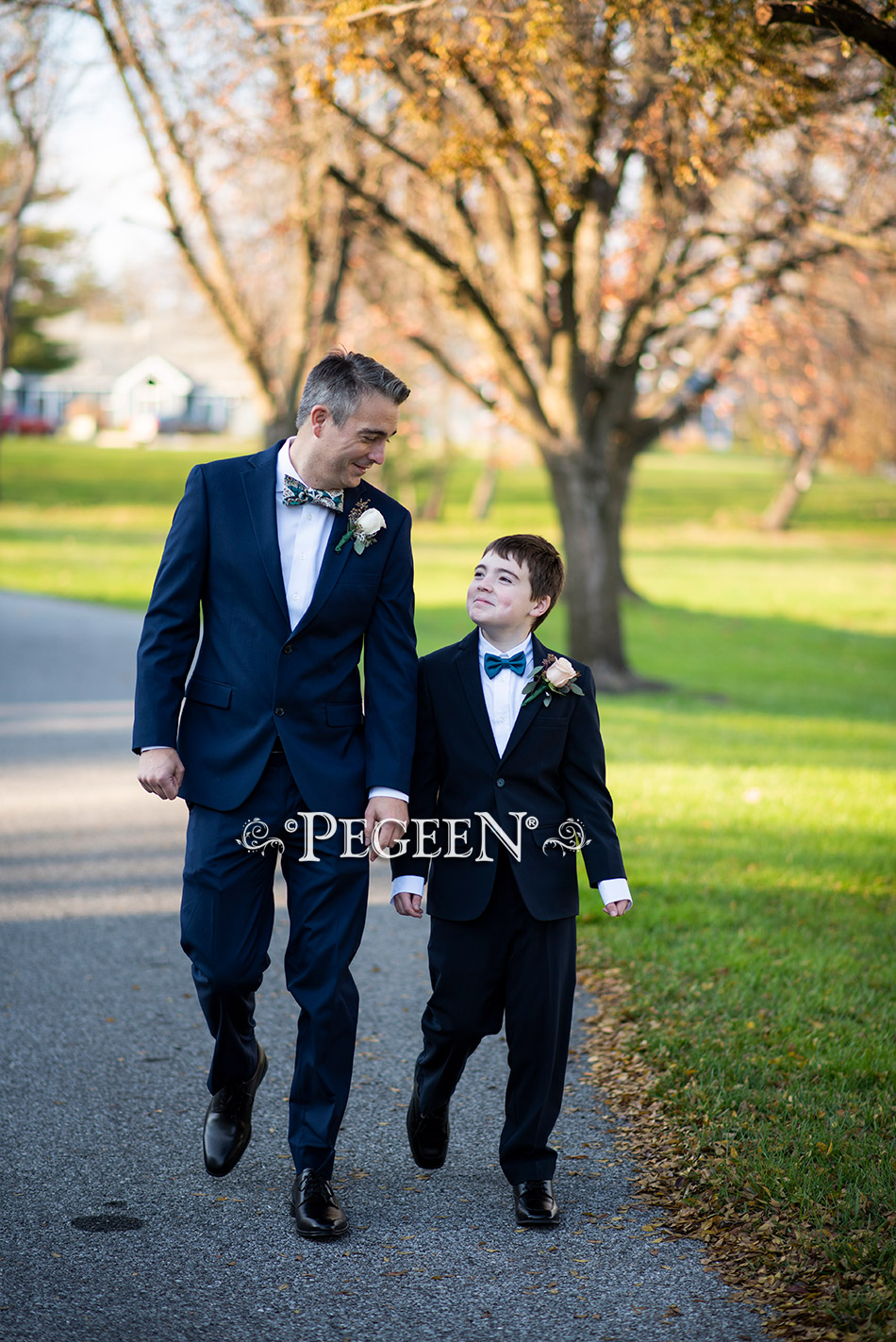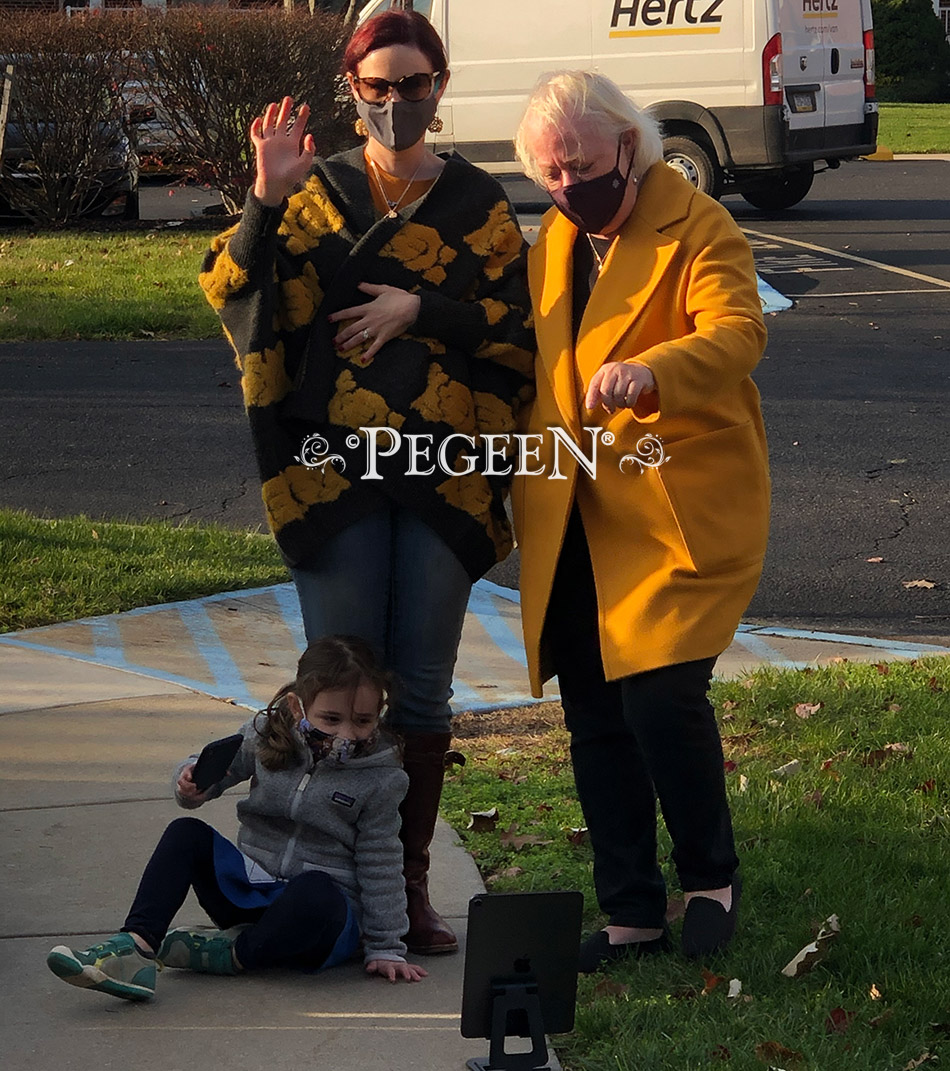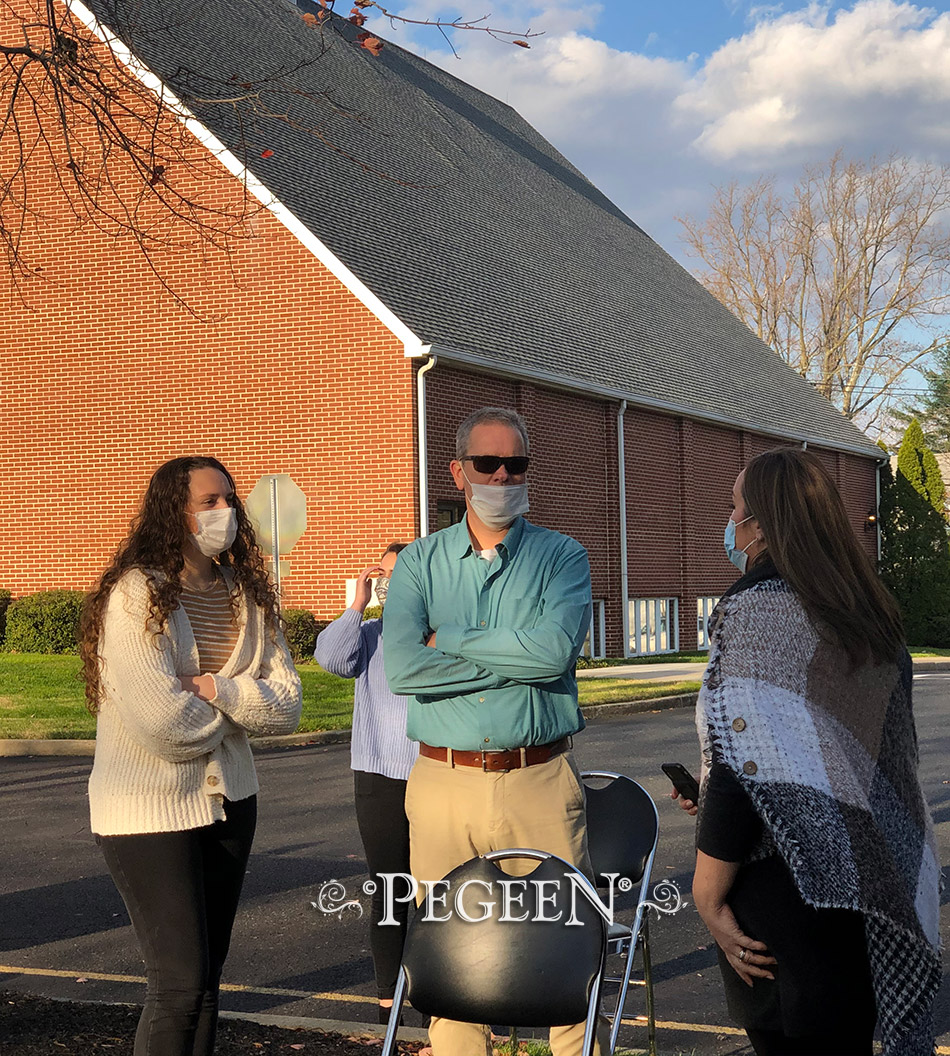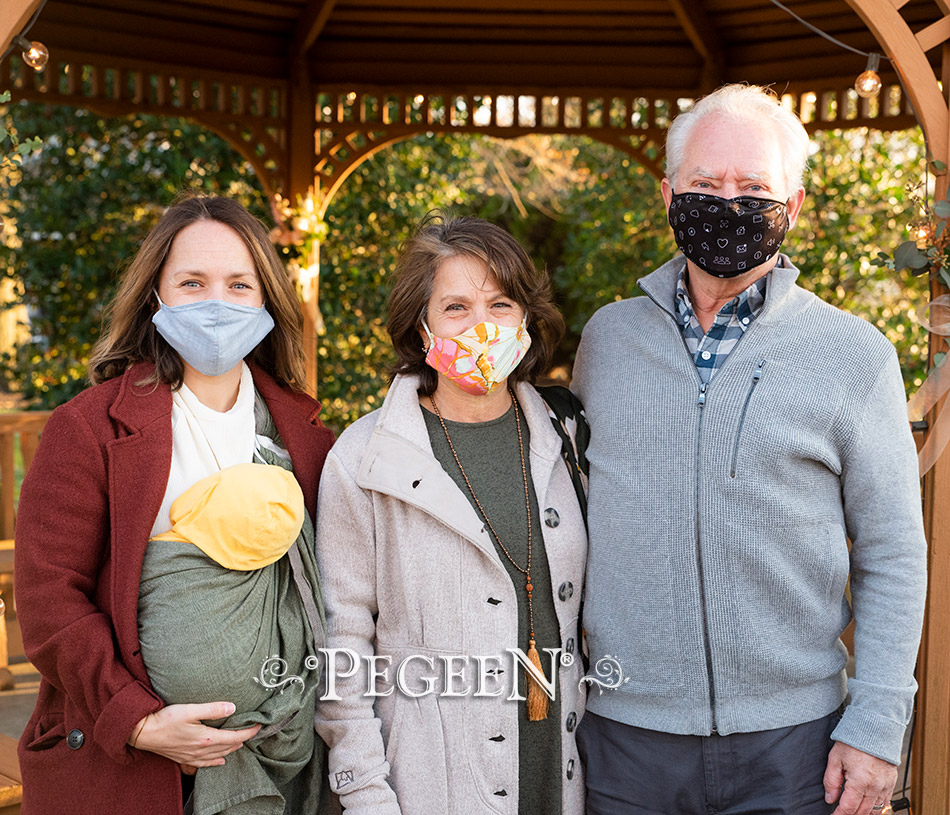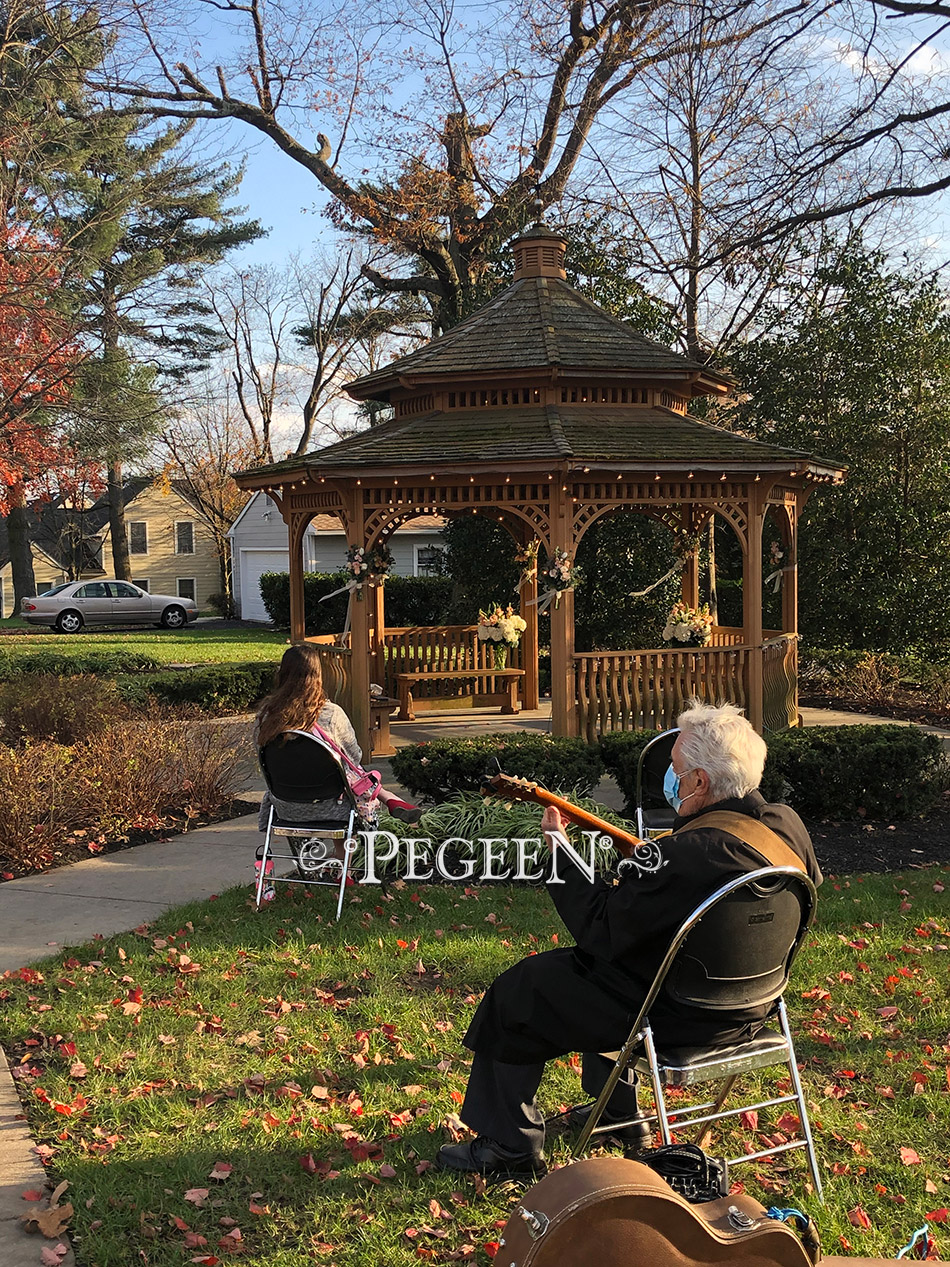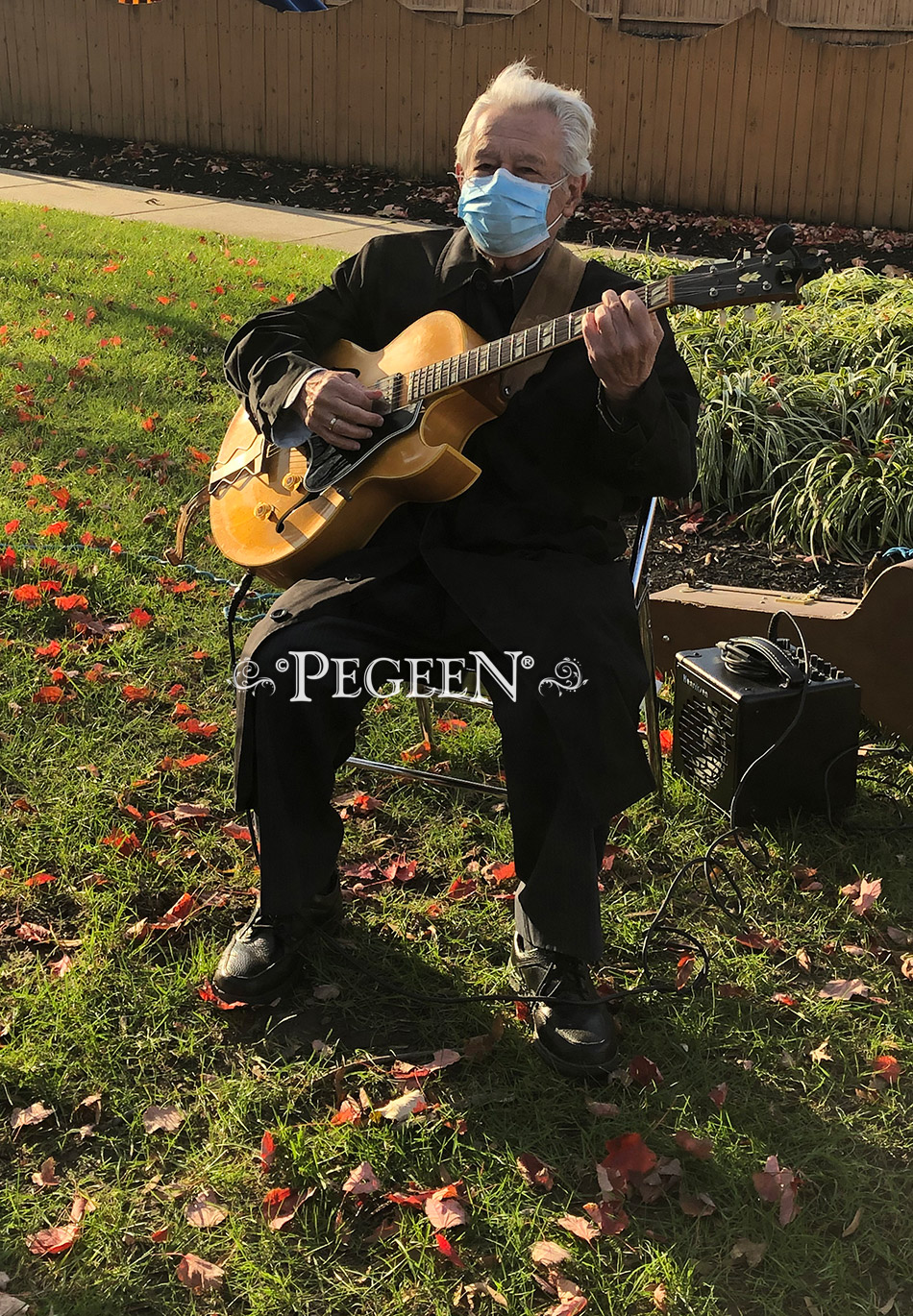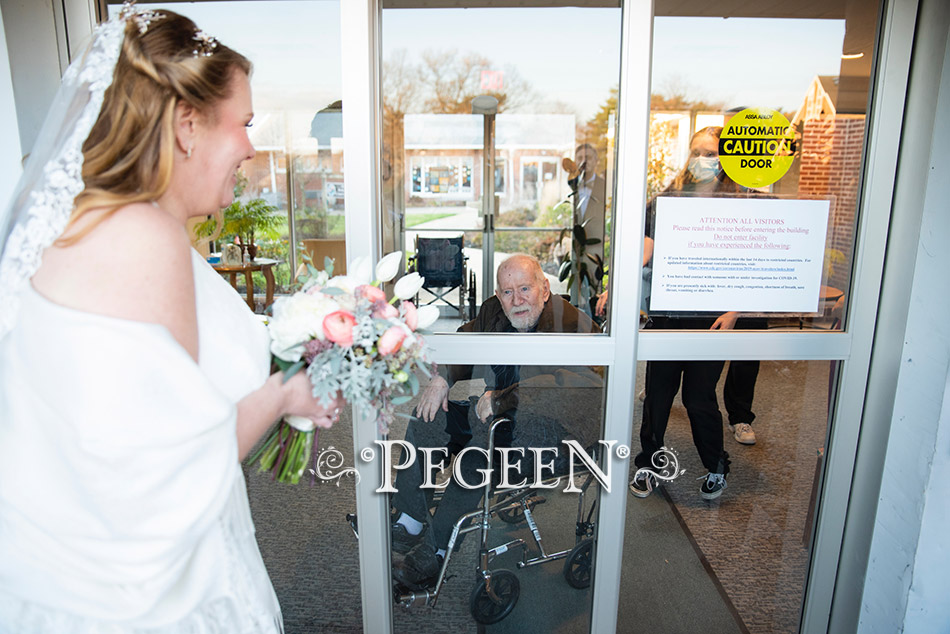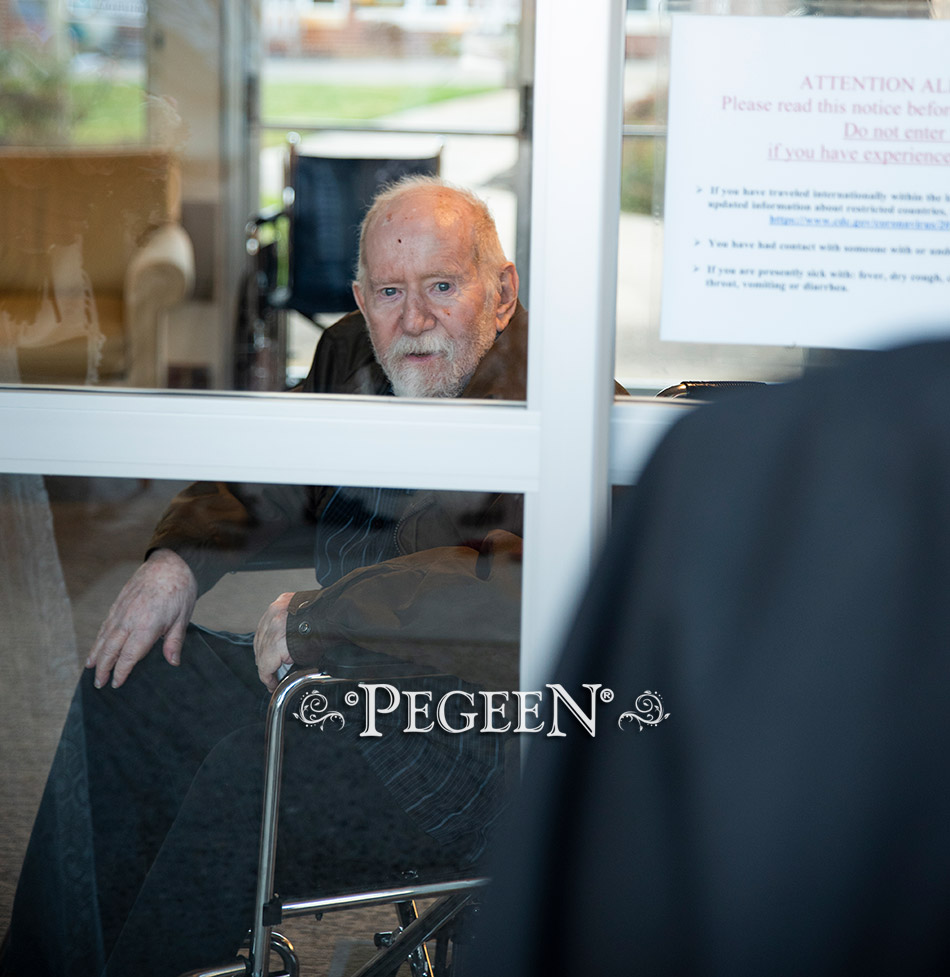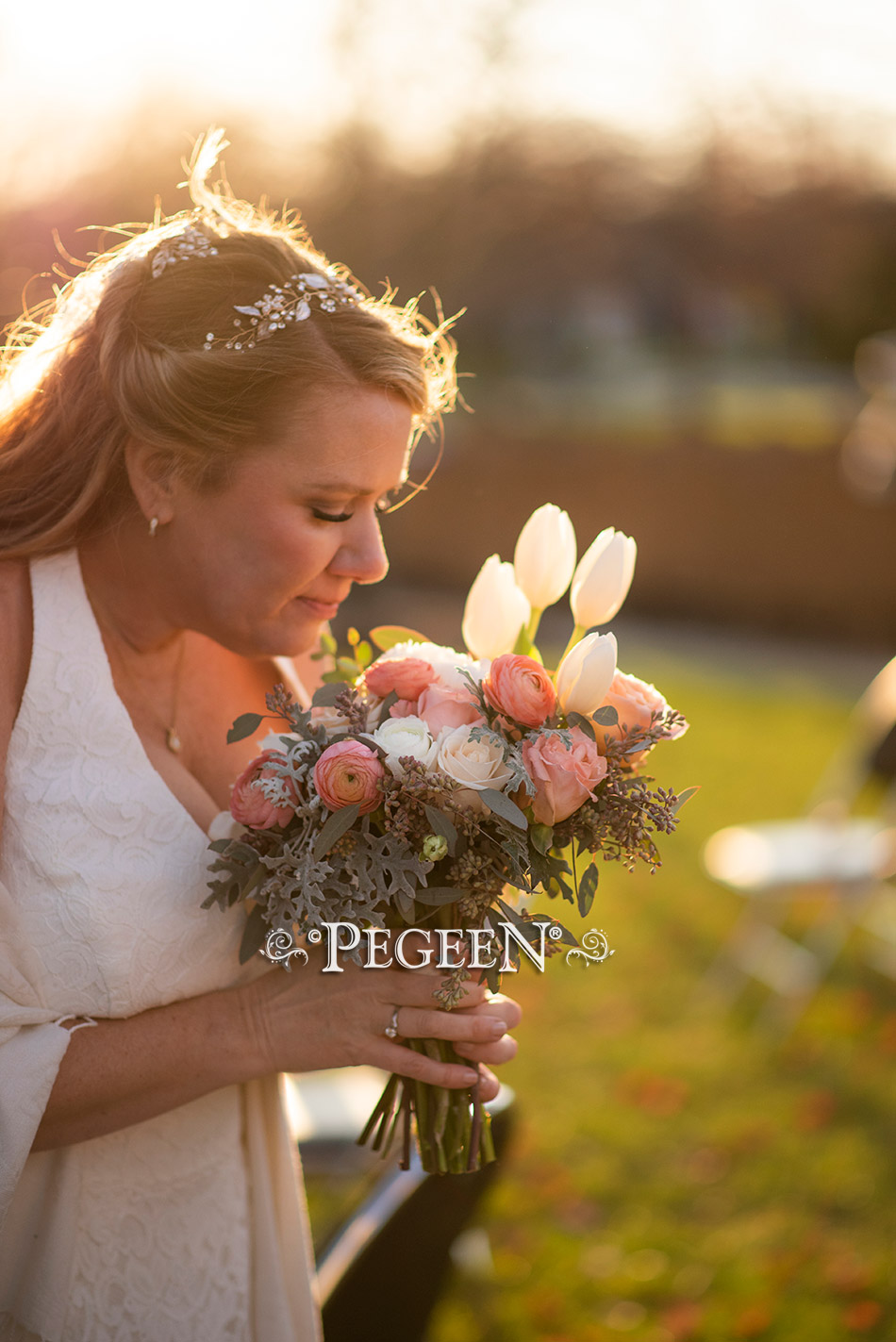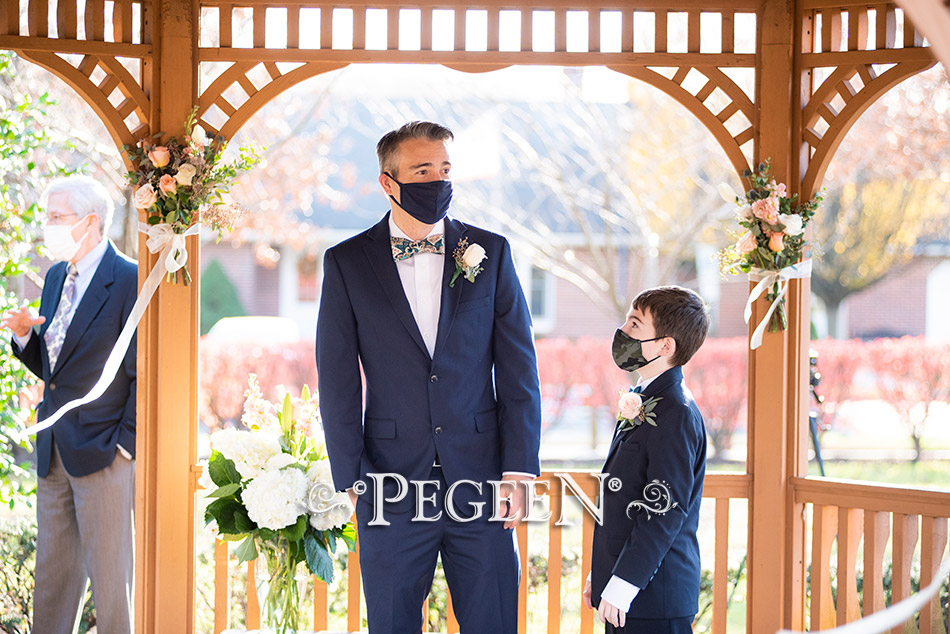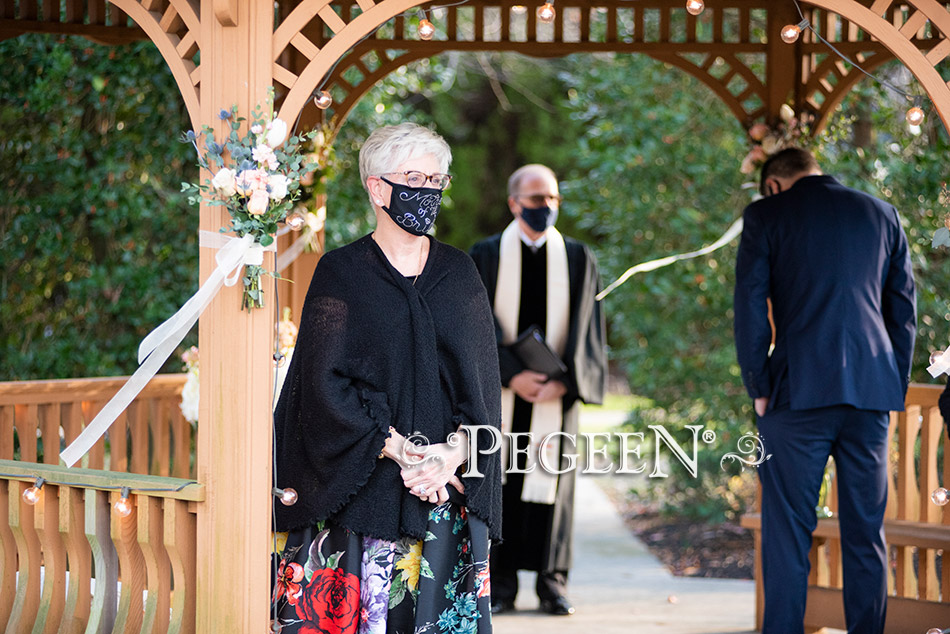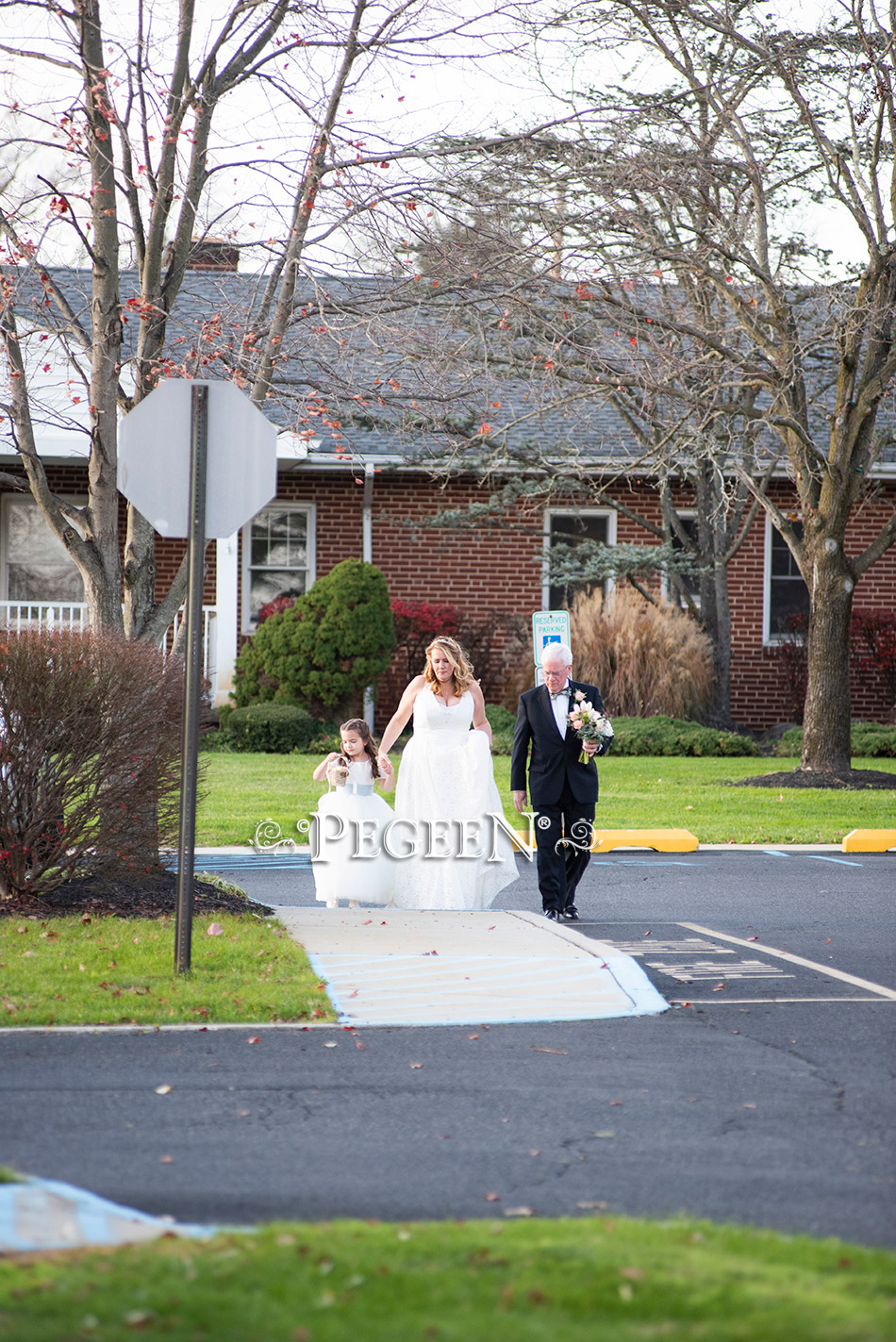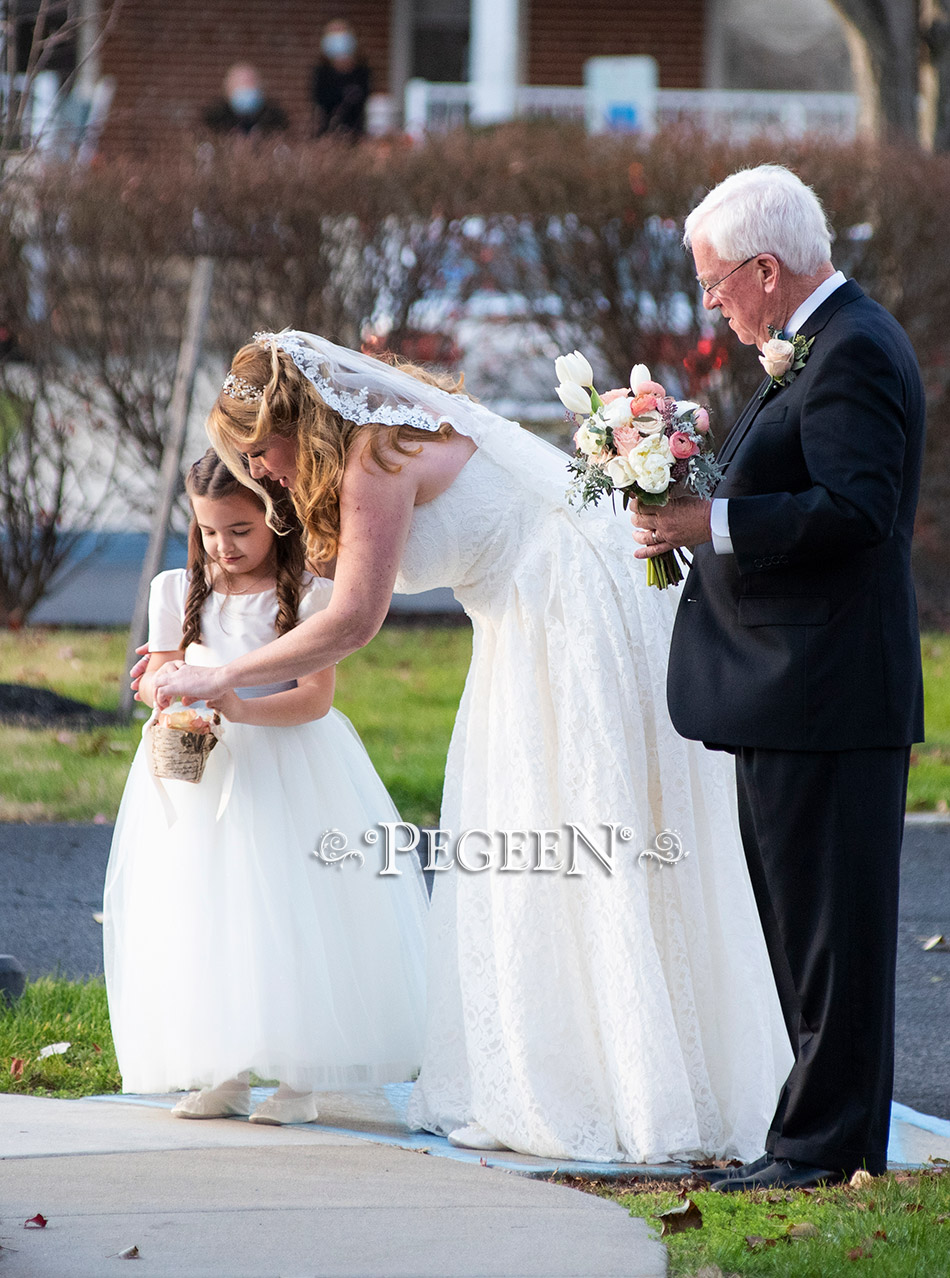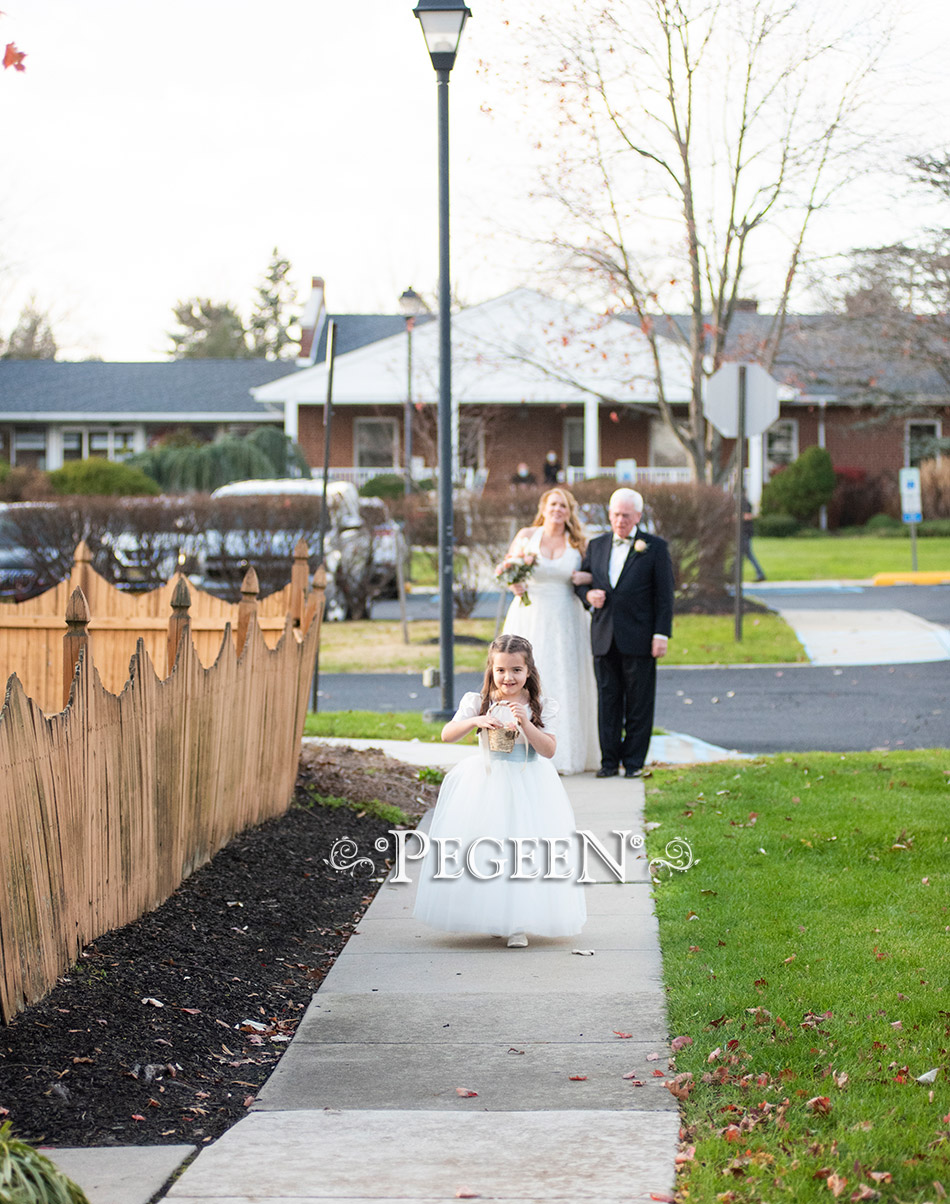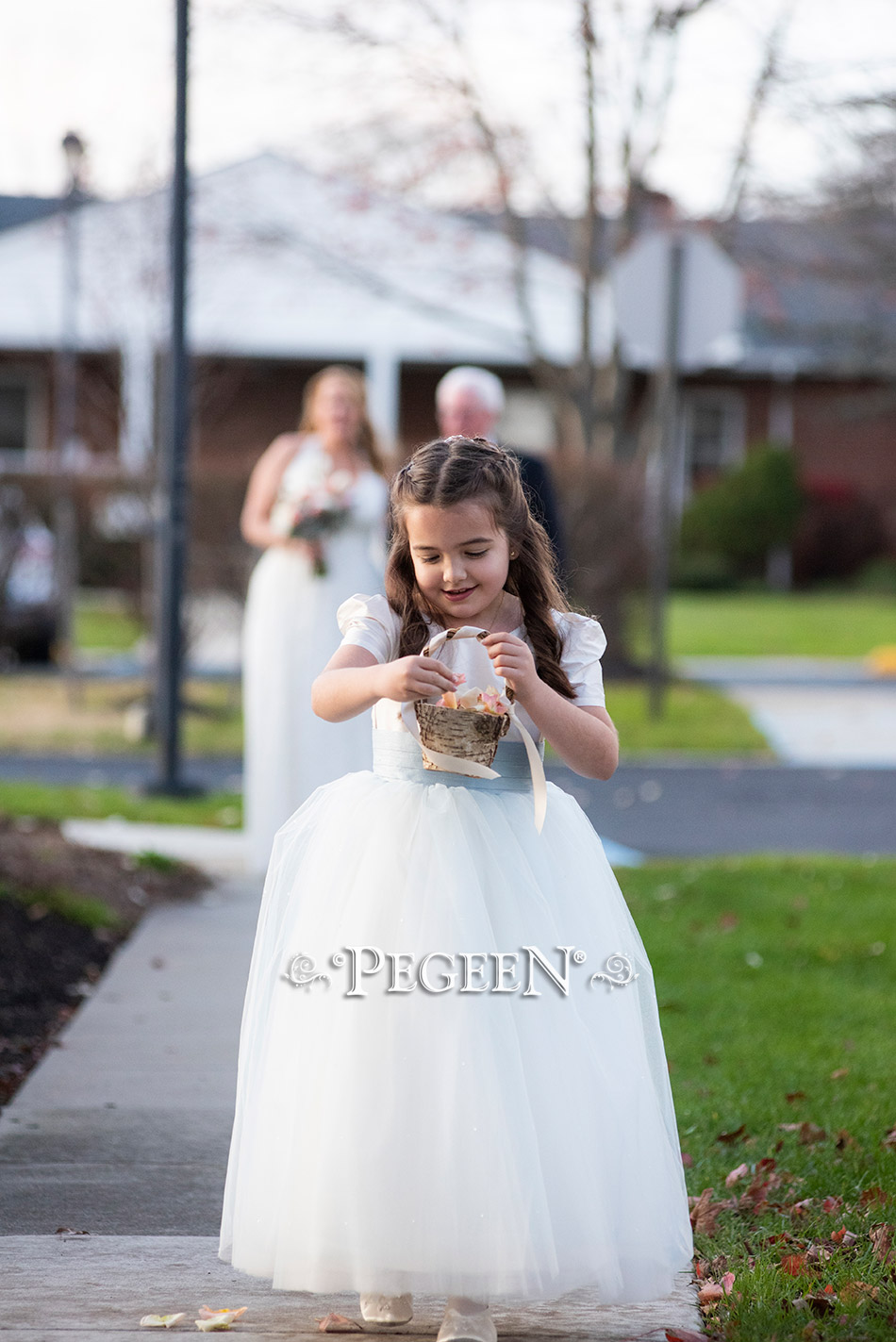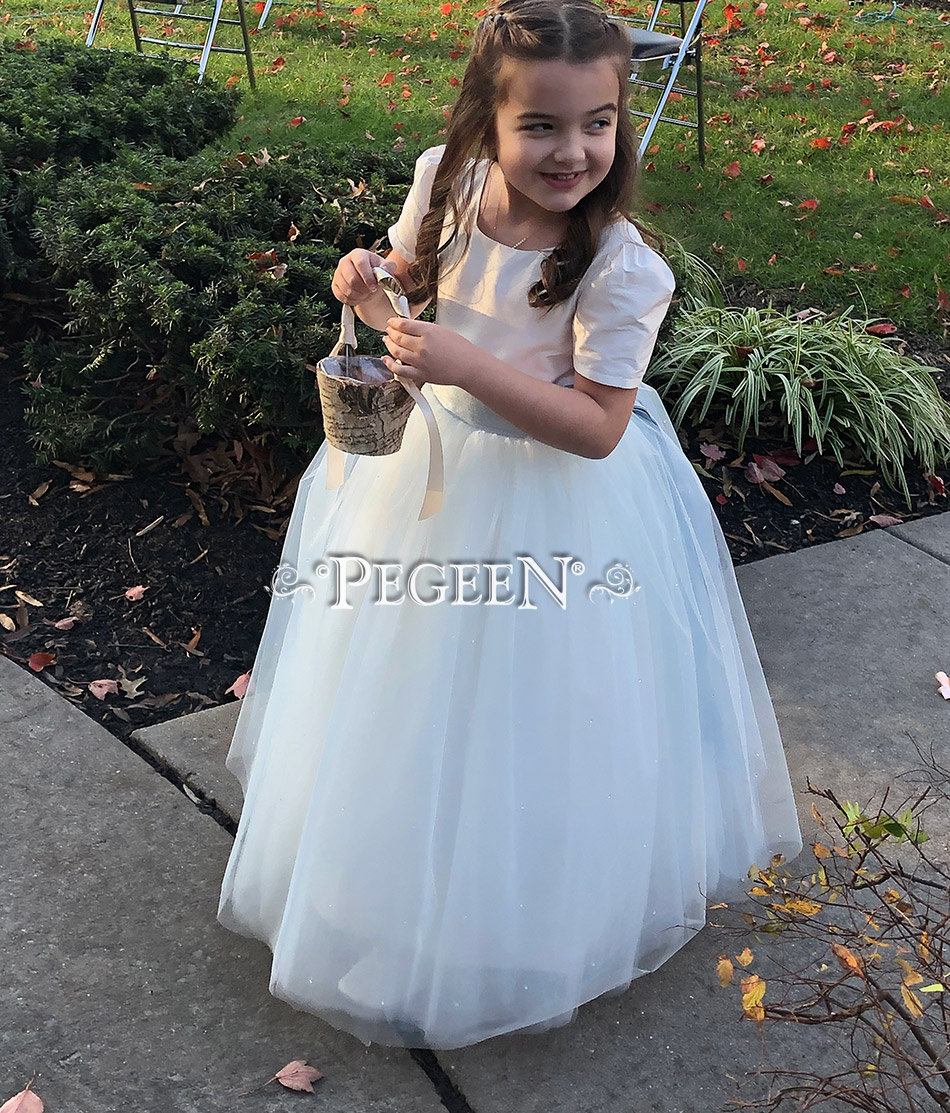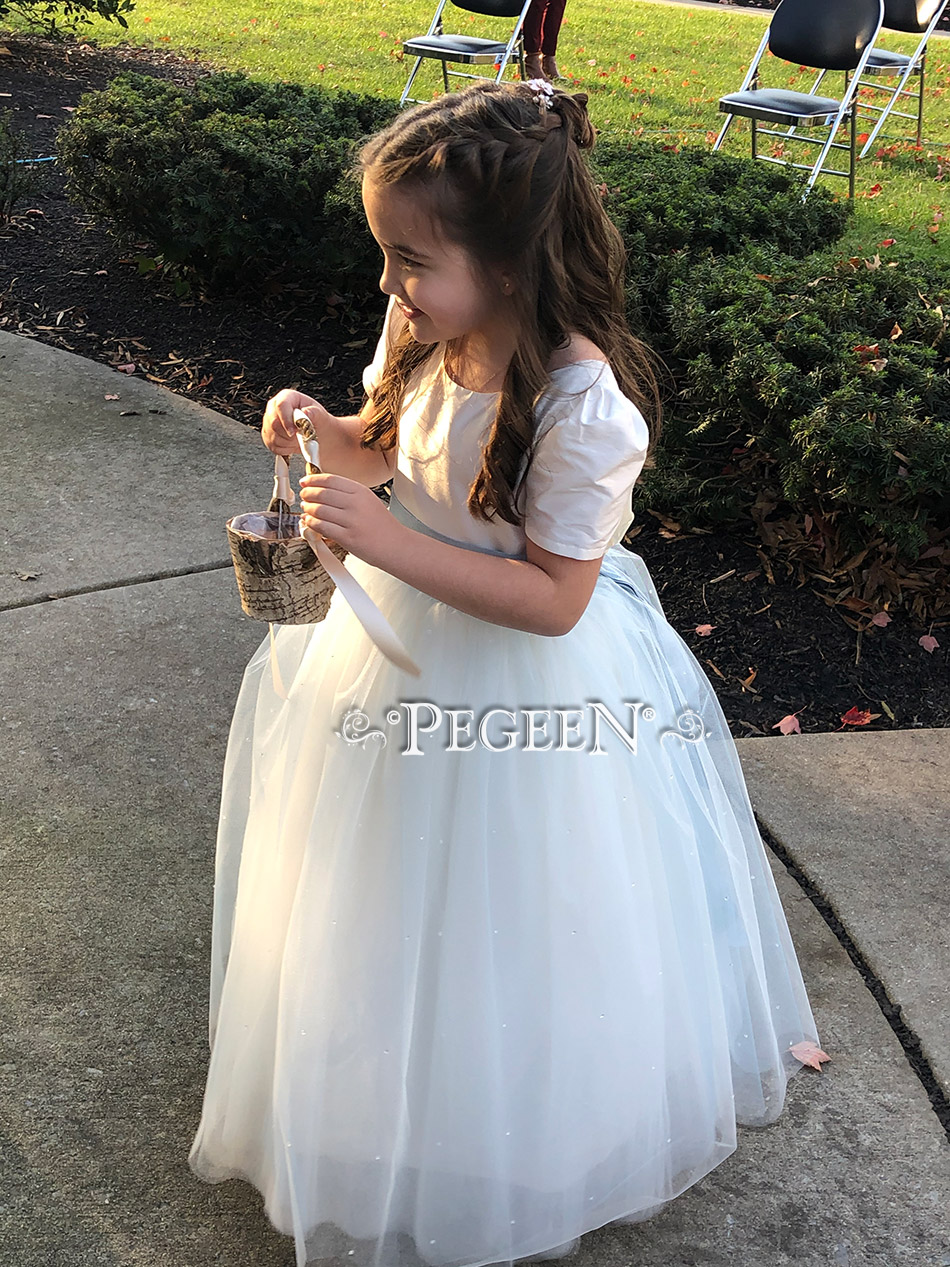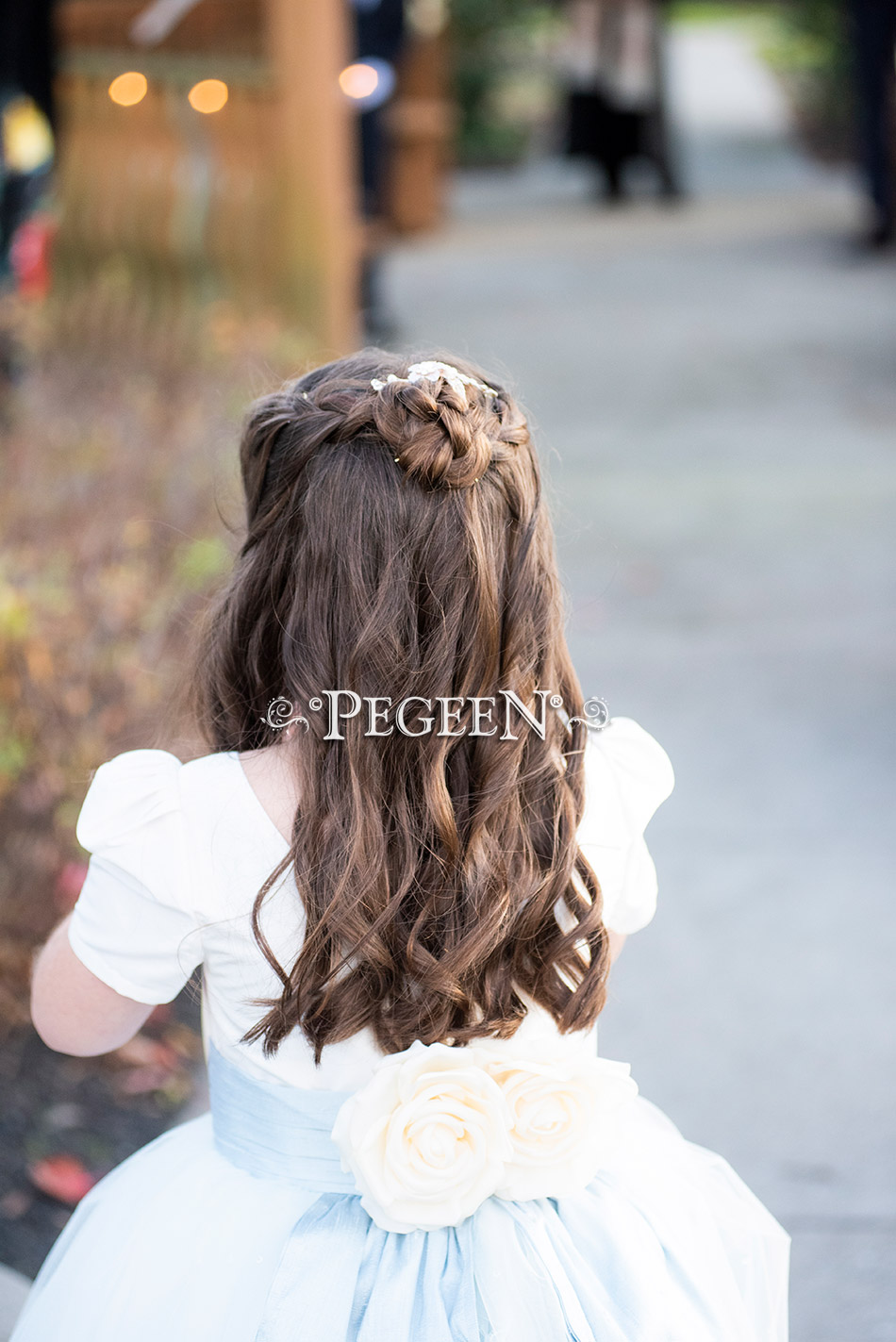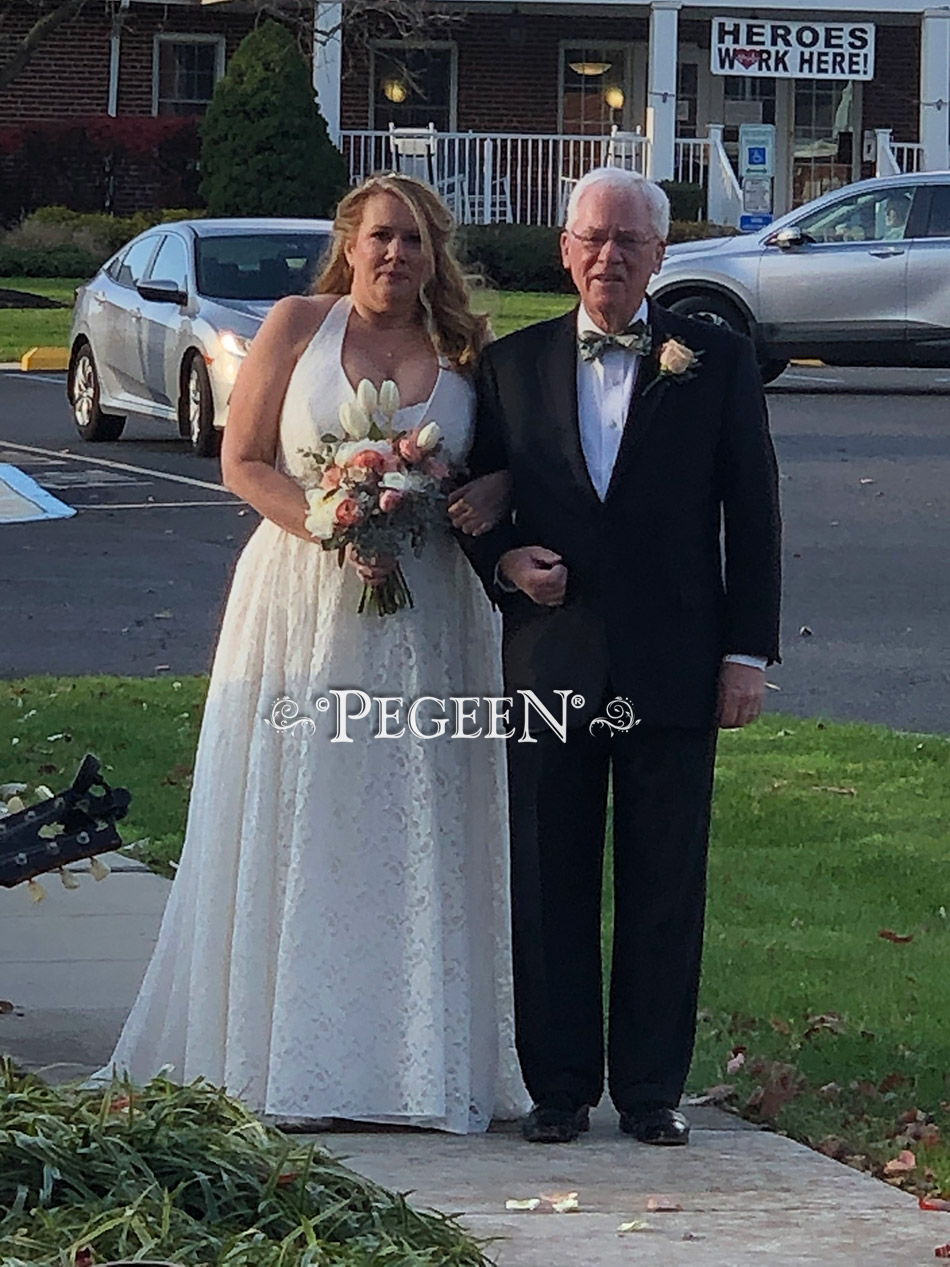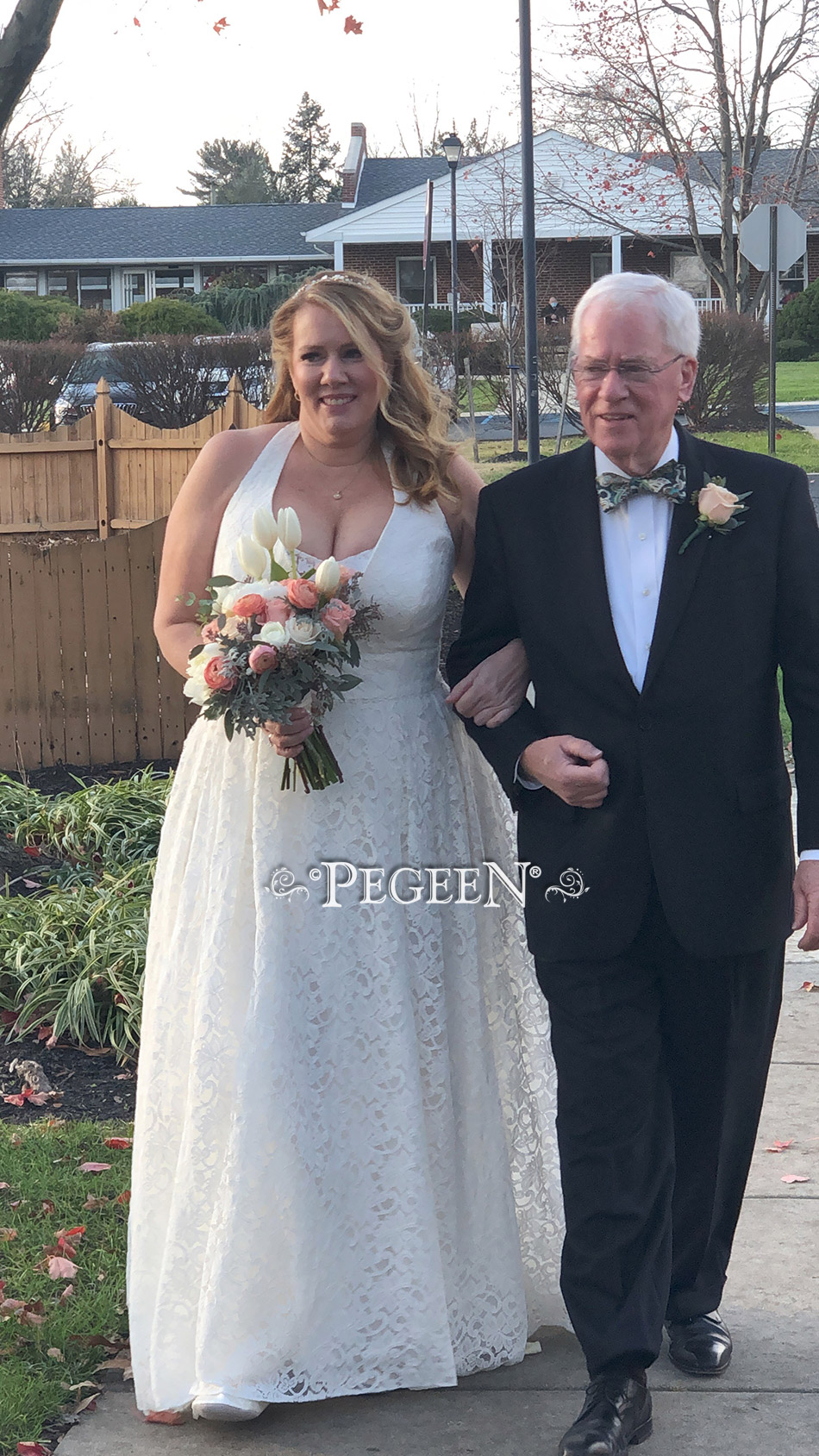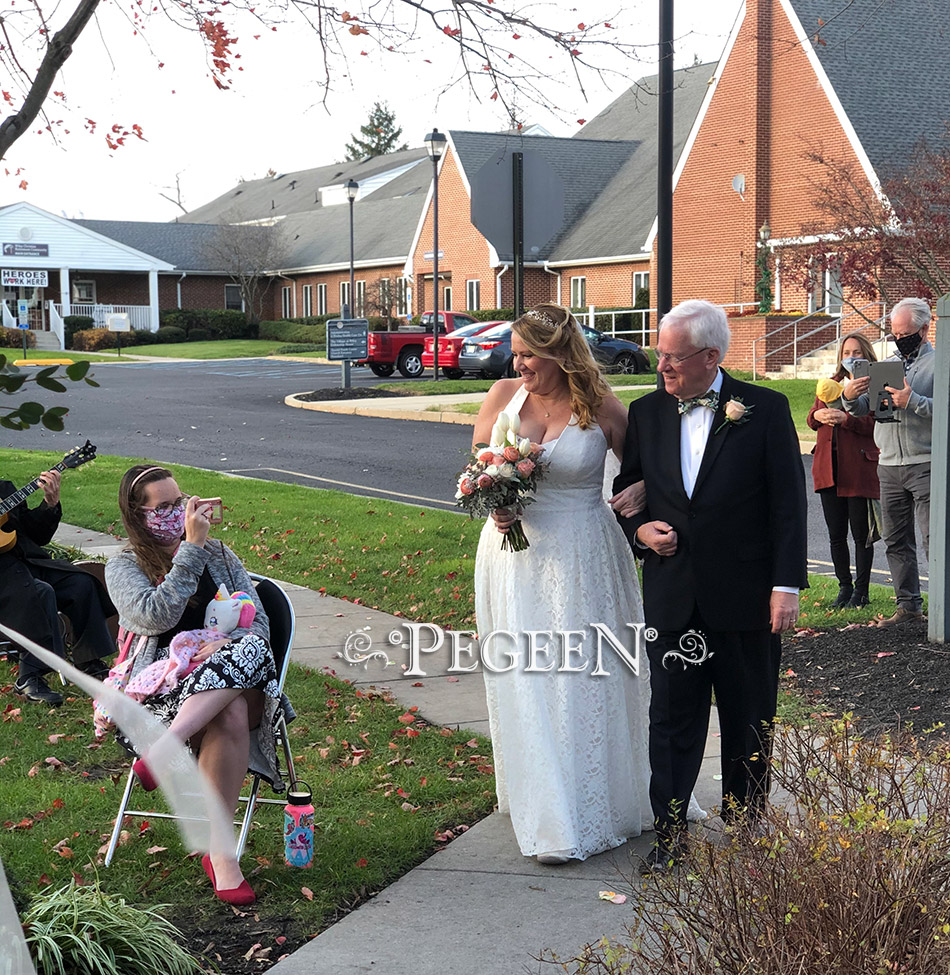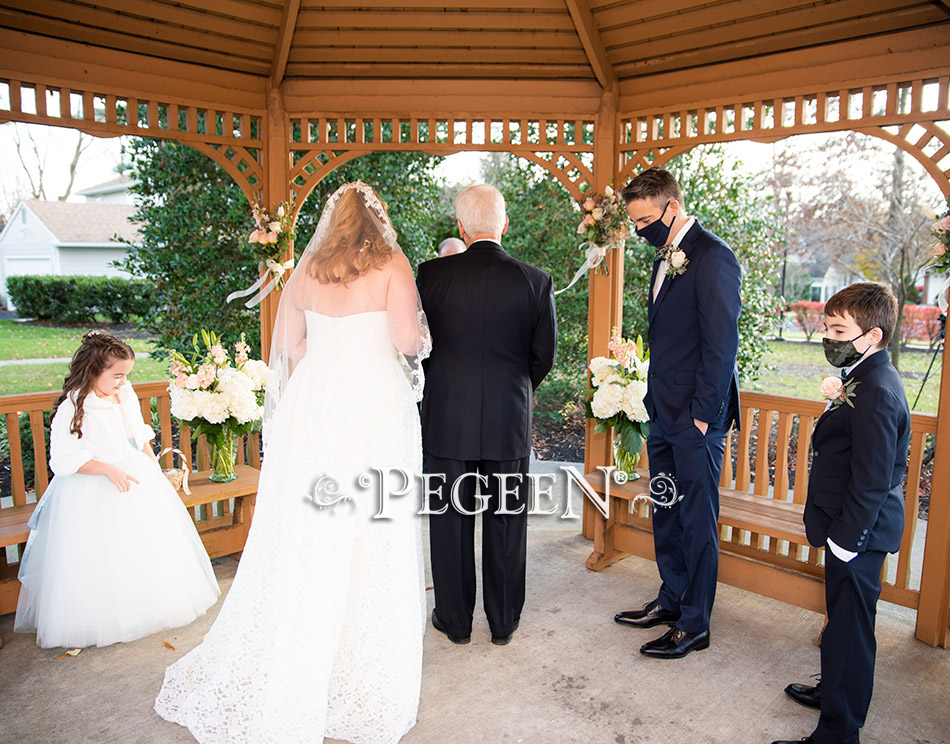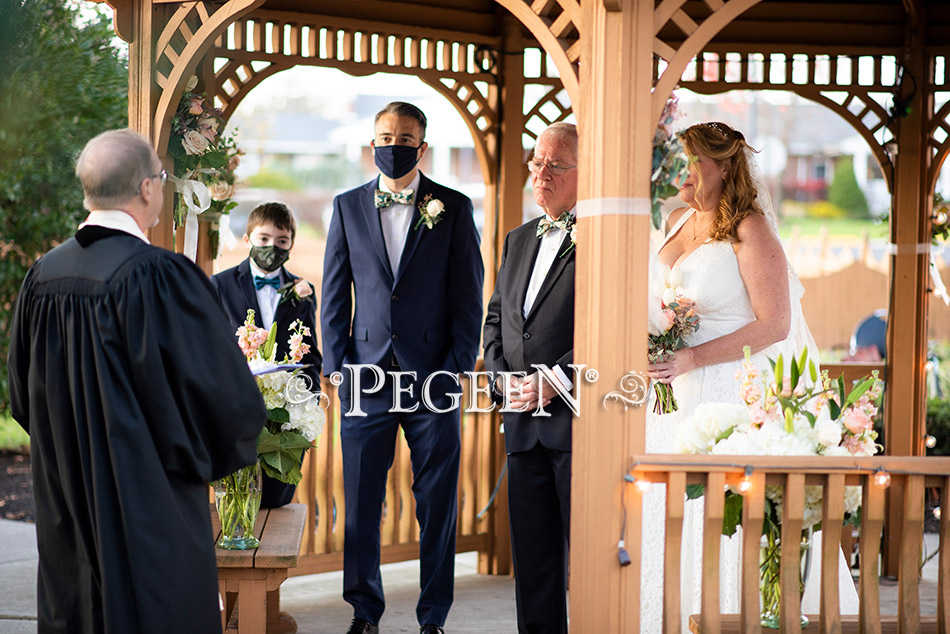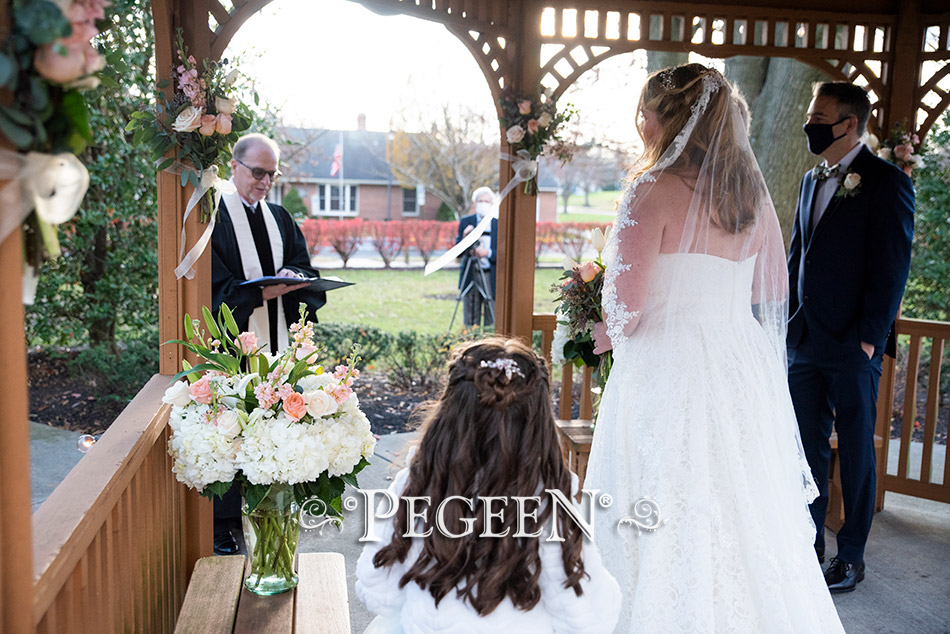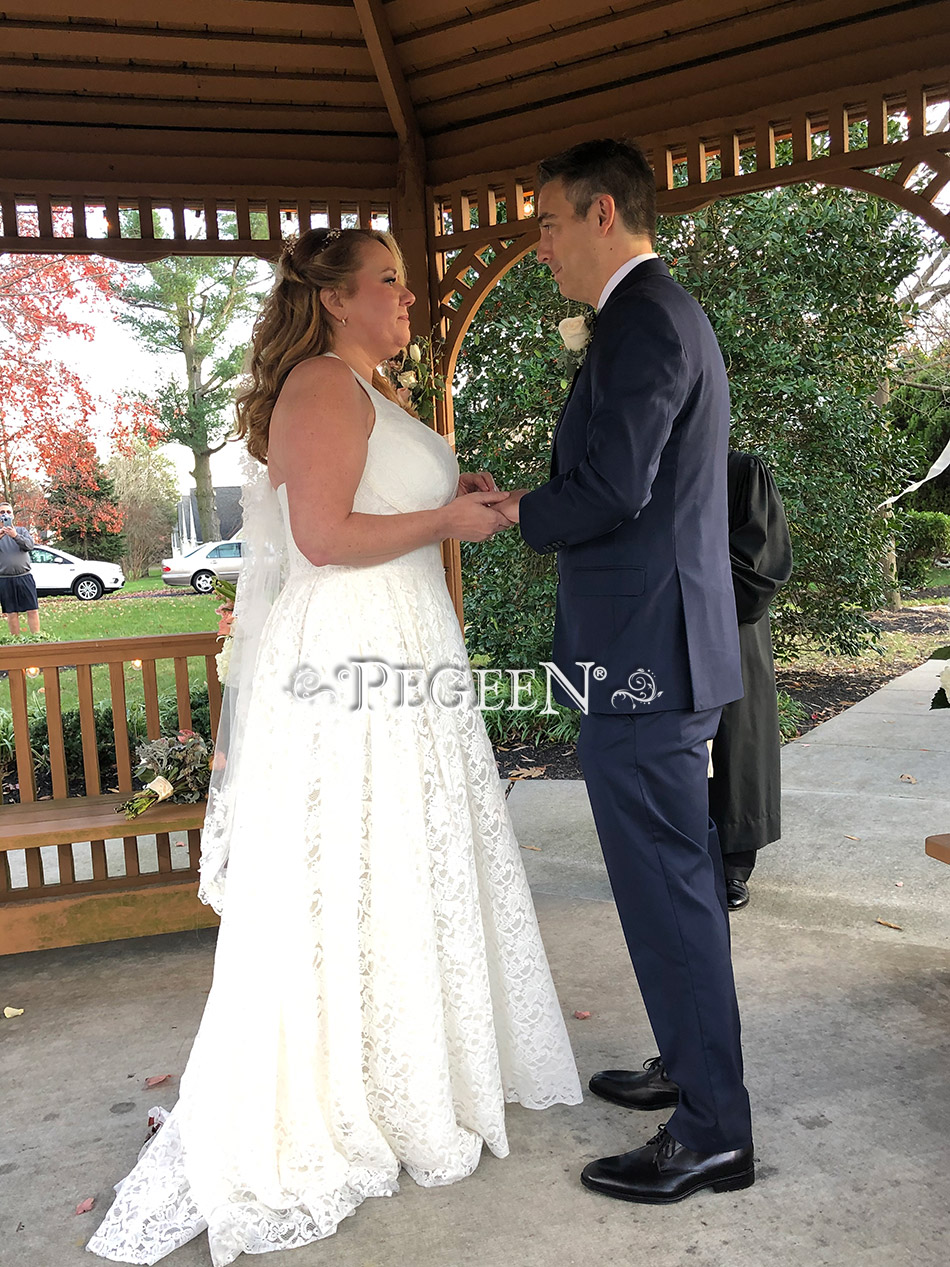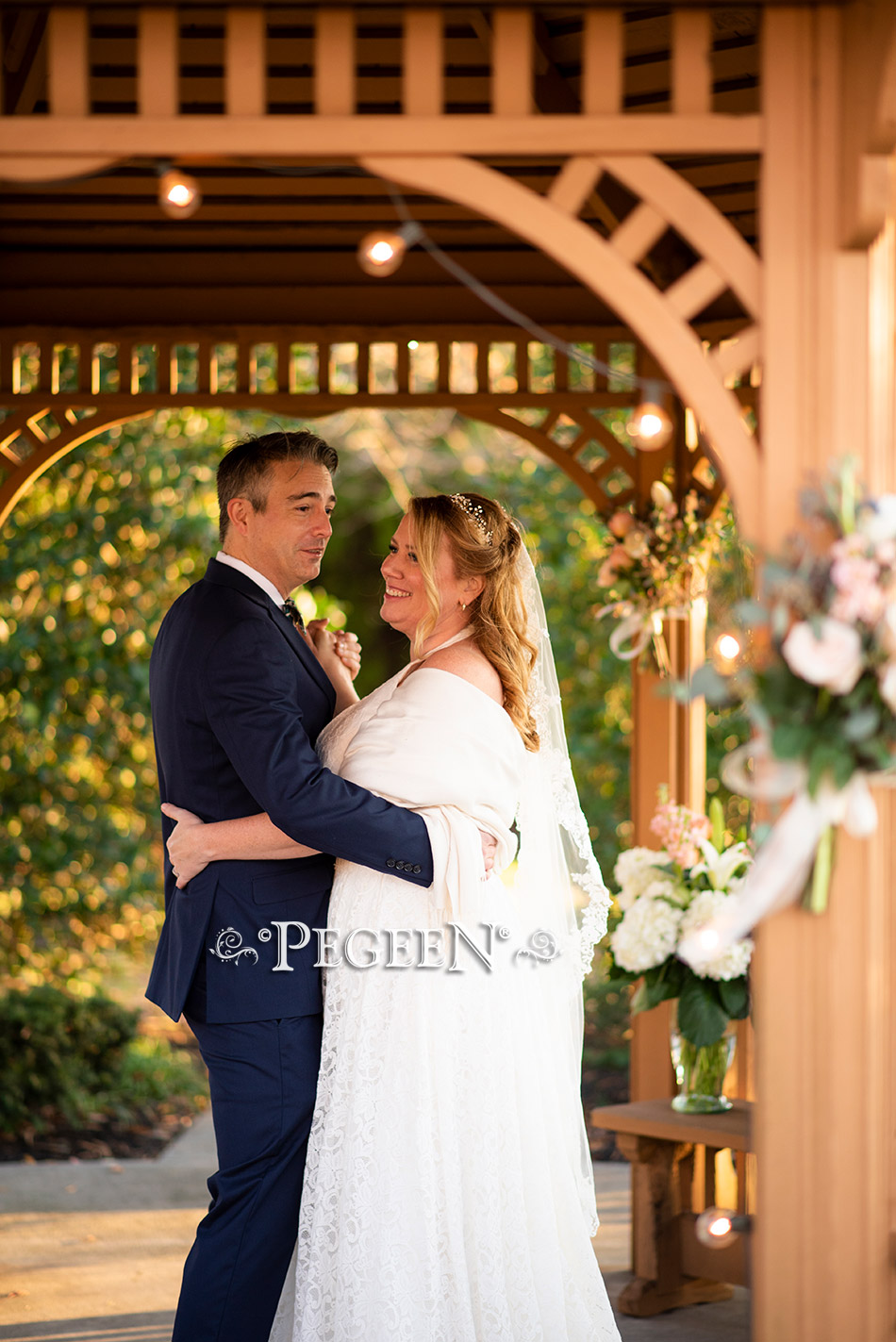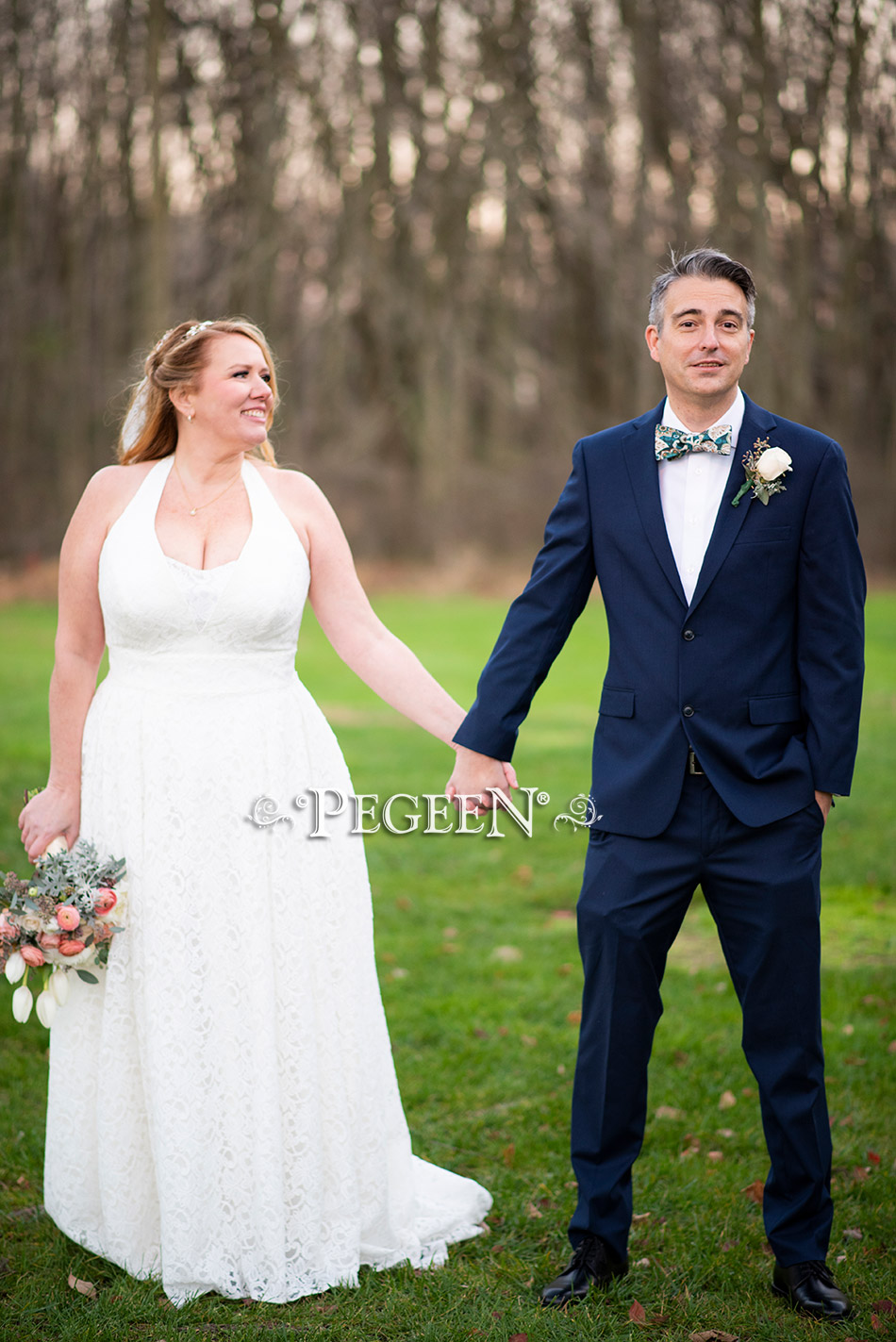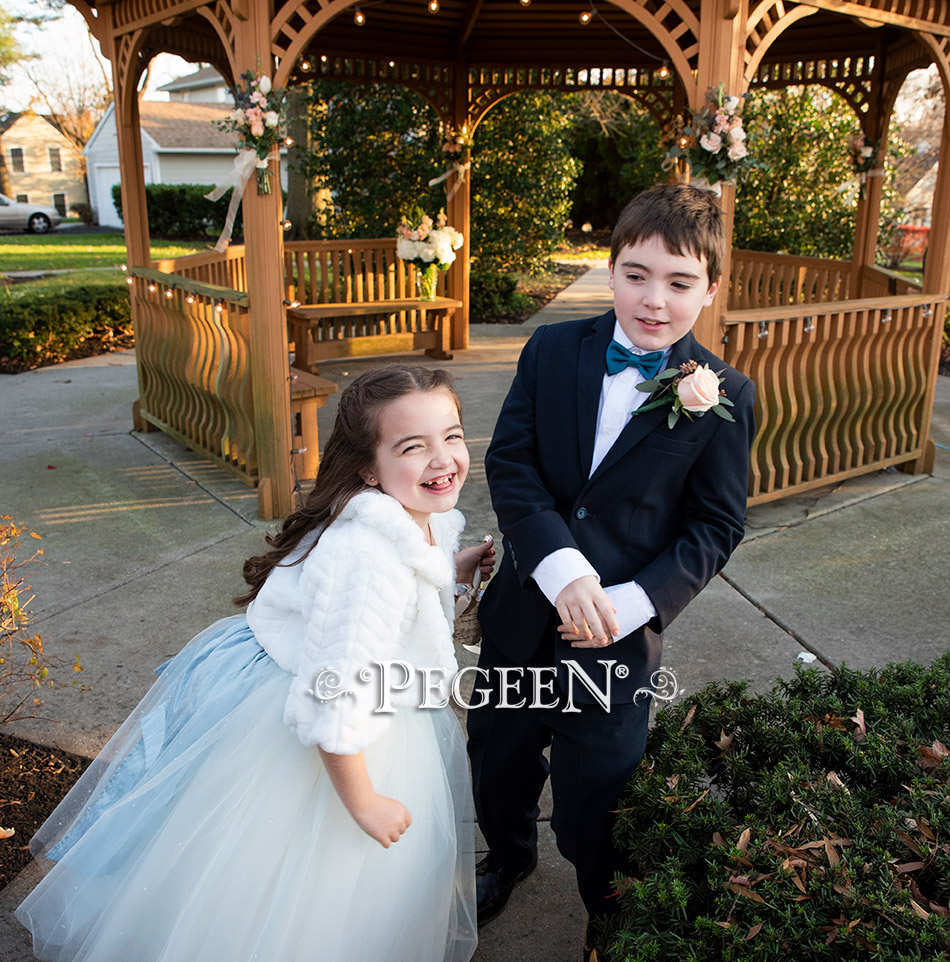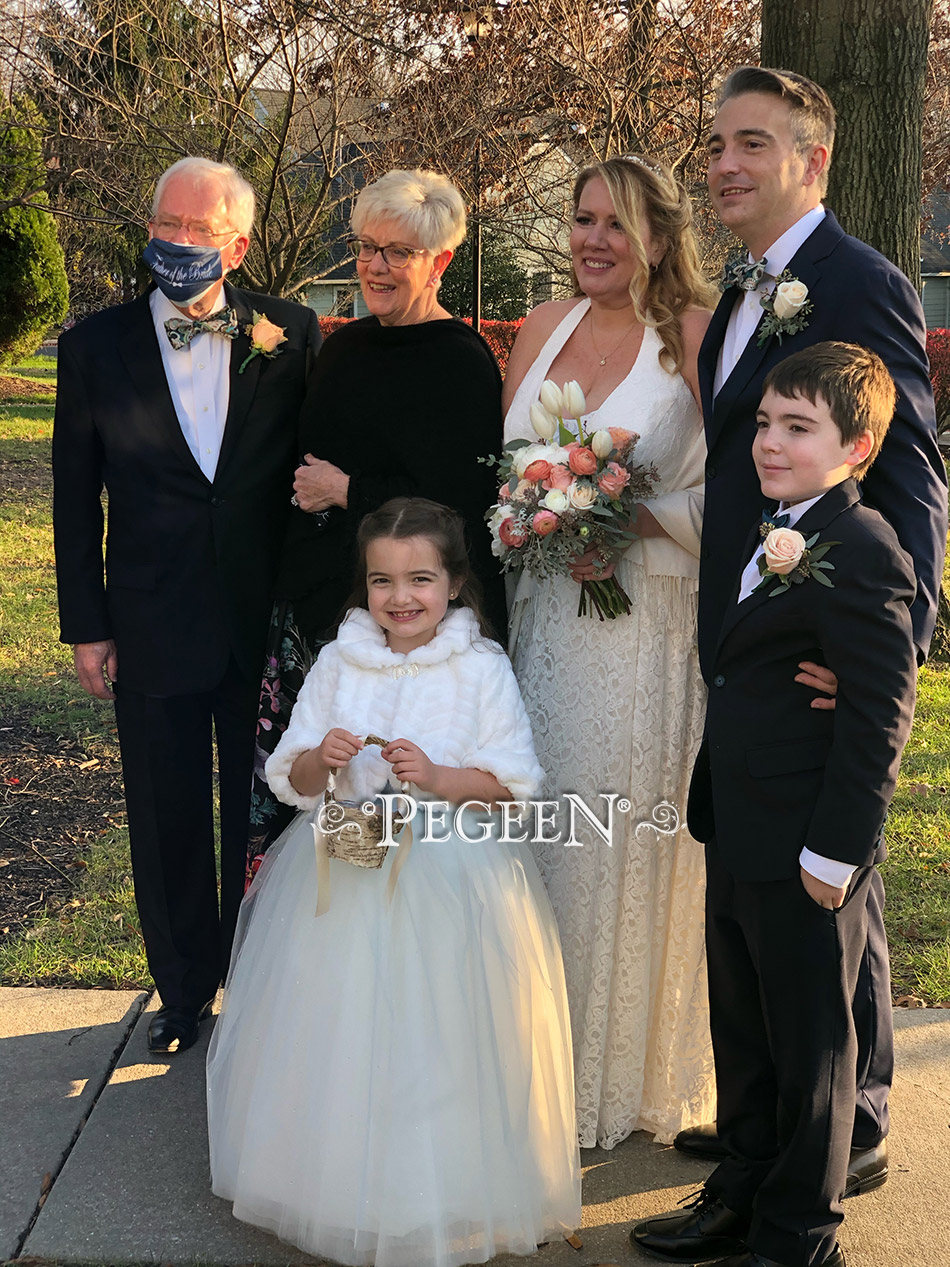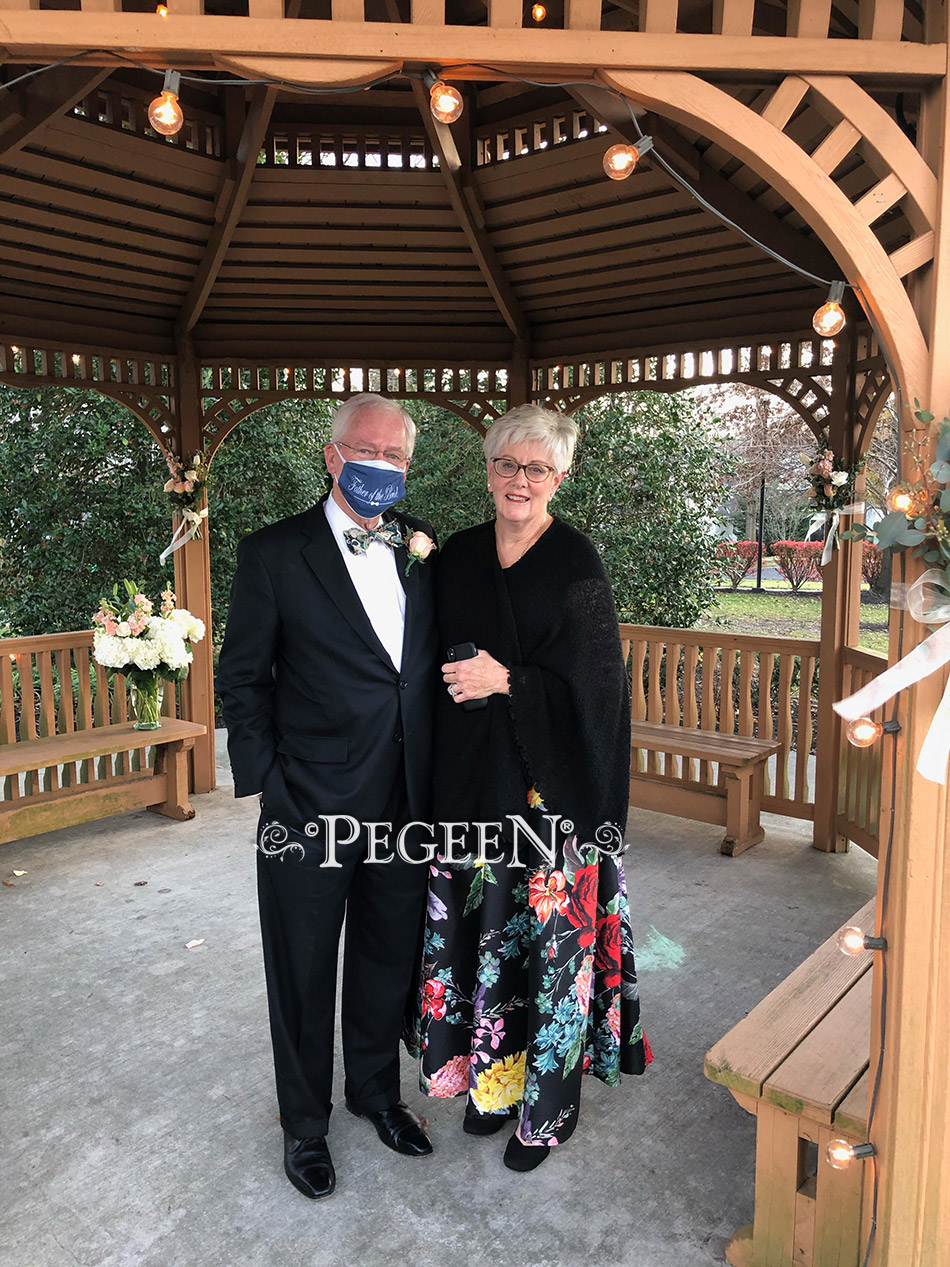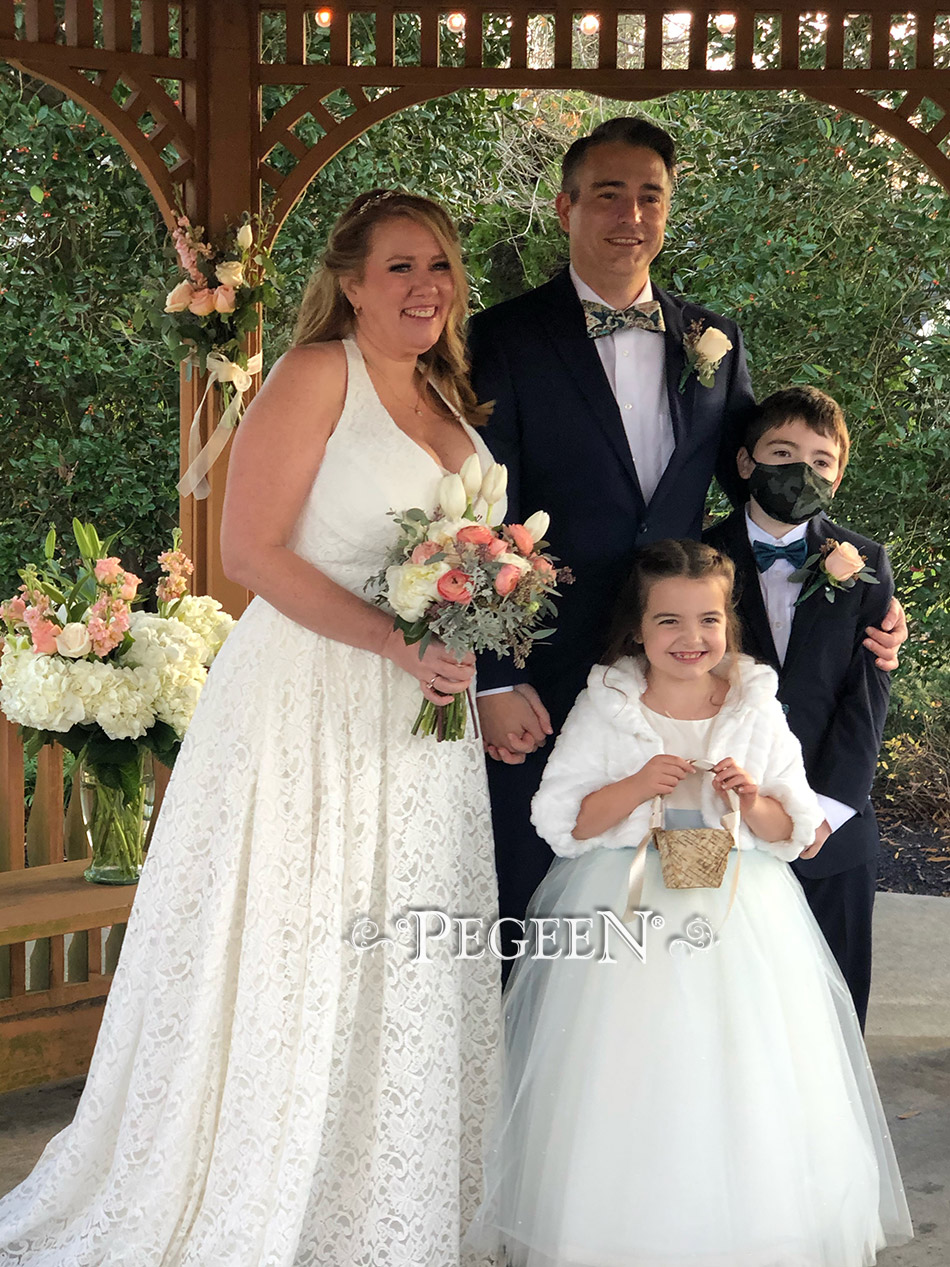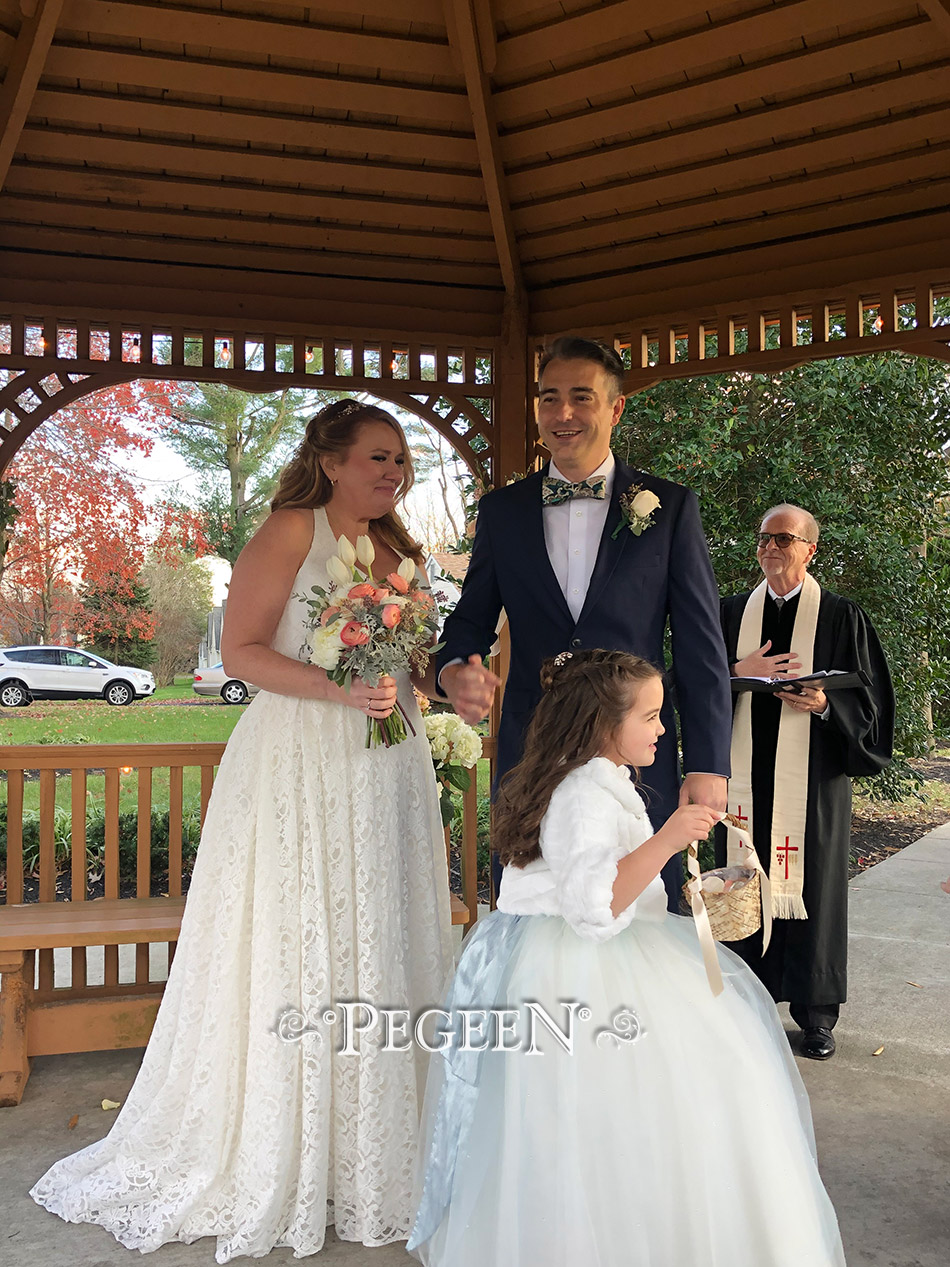 Pegeen Flower Girl Dress Company ~ 9147 State Rd 535 Orlando, FL 32836 ~ Shipping World Wide Since 1982