Lollipop and Matisse Blue Silk Nutcracker Costume
Welcome to a delightful addition to the Nutcracker Collection, where this dress draws its inspiration from the refined Style 724. A bold base color in Lollipop Pink (magenta) injects vivacious energy into the ensemble, harmonizing seamlessly with the festive ambiance of the Clara Party Scene. The infusion of Lollipop Pink radiates an air of playful exuberance, resonating with the joy and magic of the Nutcracker story.
To further elevate the charm of this dress, it features a Matisse Blue sash. This rich, royal hue adds a layer of sophistication to the ensemble while creating a captivating visual contrast against the lively Lollipop Pink base. The combination of these two colors strikes a harmonious balance, bestowing the dress with an air of regal charm that truly befits the Nutcracker Collection.
What truly distinguishes this dress is the addition of an "antique-looking" lace trim, a detail that transcends time and exudes timeless elegance. This lace trim infuses the ensemble with a touch of nostalgia, capturing the essence of a bygone era while remaining thoroughly contemporary. This dress, with its vibrant colors, sophisticated sash, and intricate lace embellishments, stands as a testament to both the magic of the Nutcracker story and the timeless beauty of the Clara Party Scene Dresses
There were no additional charges for this nutcracker costume. Optional prices are subject to change. Check menus for current prices.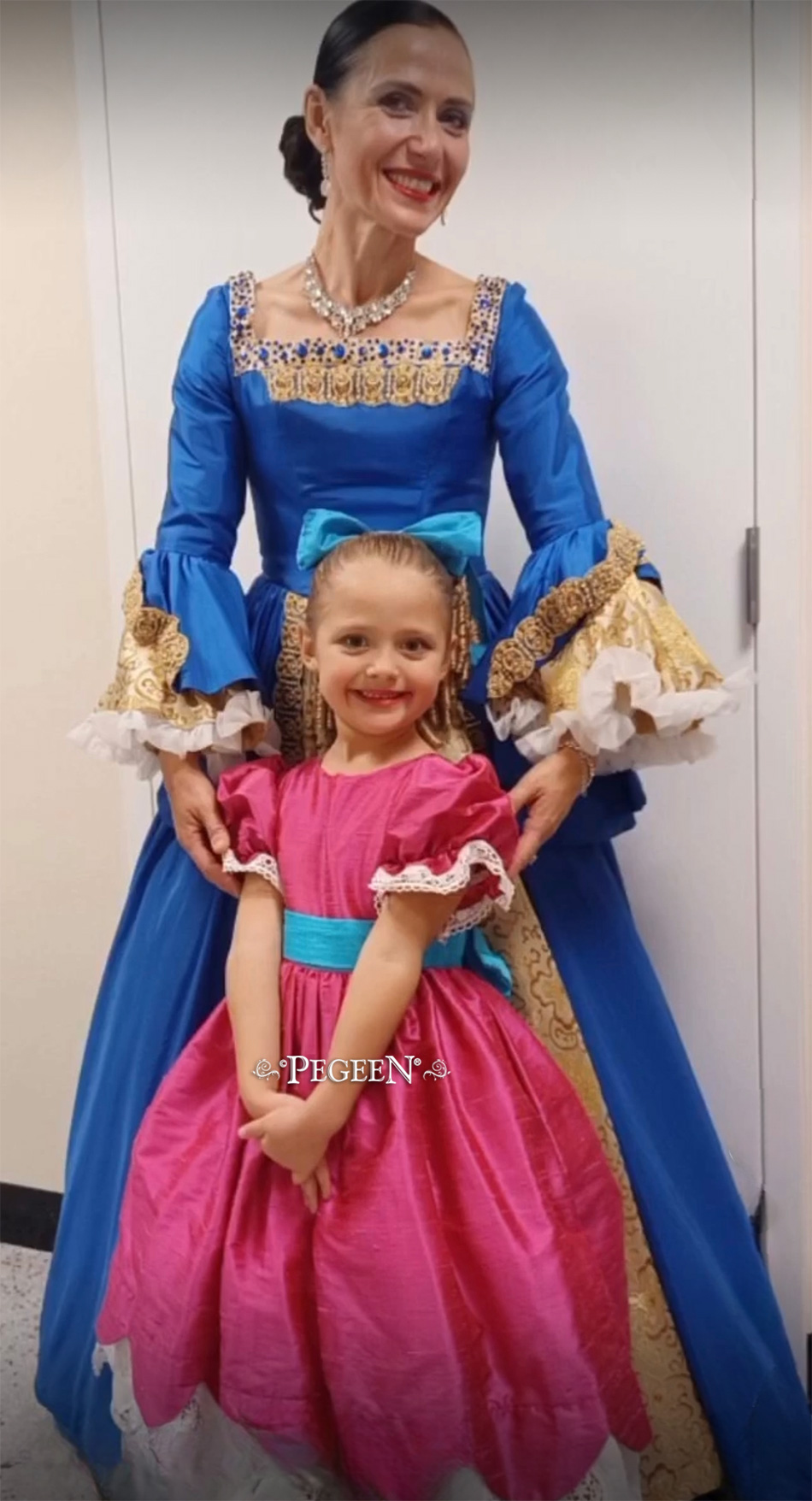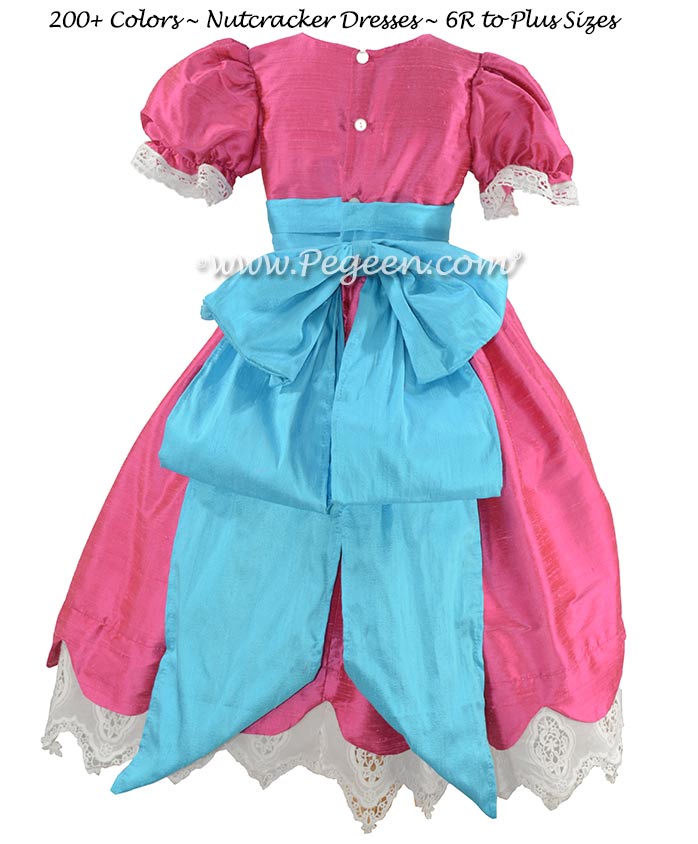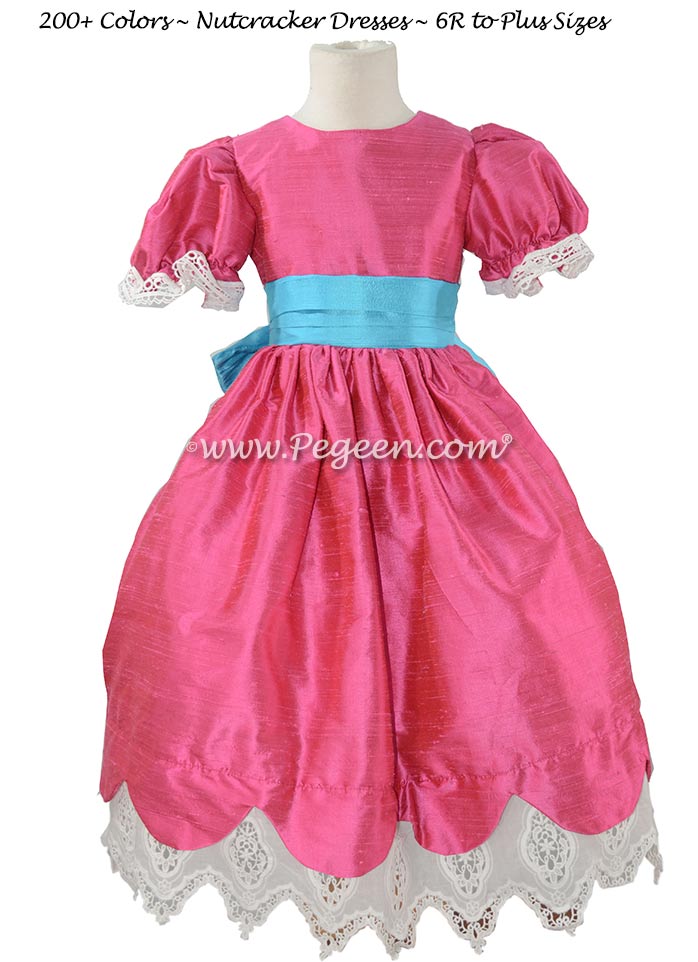 Pegeen Flower Girl Dress Company ~ 9147 State Rd 535 Orlando, FL 32836 ~ Shipping World Wide Since 1982