Red Silk and Organza Clara Nutcracker Dress with Swarovski Crystals
For this truly remarkable dress, our valued customer selected the captivating Style 755, crafted in a vibrant red silk and complemented with lustrous red silk organza. This style is a proud member of our exclusive Nutcracker Collection, meticulously designed to capture the essence of the Clara Party Scene Dresses. However, it was the addition of the tulle, bedecked with glimmering gold flake glitter, that bestowed an enchanting transformation upon this dress, elevating it into a resplendent work of art.
The choice of red Swarovski crystals +30, was a stroke of brilliance, bestowing upon the dress an air of opulence and radiant charm, perfectly harmonizing with the whimsical world of the Nutcracker ballet. The dazzling silk organza introduced an element of enchantment and awe, akin to the magical odyssey of Clara and her extraordinary adventures. With each graceful twirl and movement, the dress would ensnare and reflect light, casting a spell of pure magic that was bound to etch an indelible memory.
Within the realm of bespoke costumes, this creation stands as a testament to the boundless prospects that materialize when imagination intersects with craftsmanship. Our cherished Nutcracker Collection rejoices in the delight and marvel of this beloved ballet, and this dress embodies the spirit of the Clara Party Scene immaculately. Beyond a mere costume, it becomes a masterful piece of art, imbued with the essence of an enduring narrative, poised to come alive on the grand stage.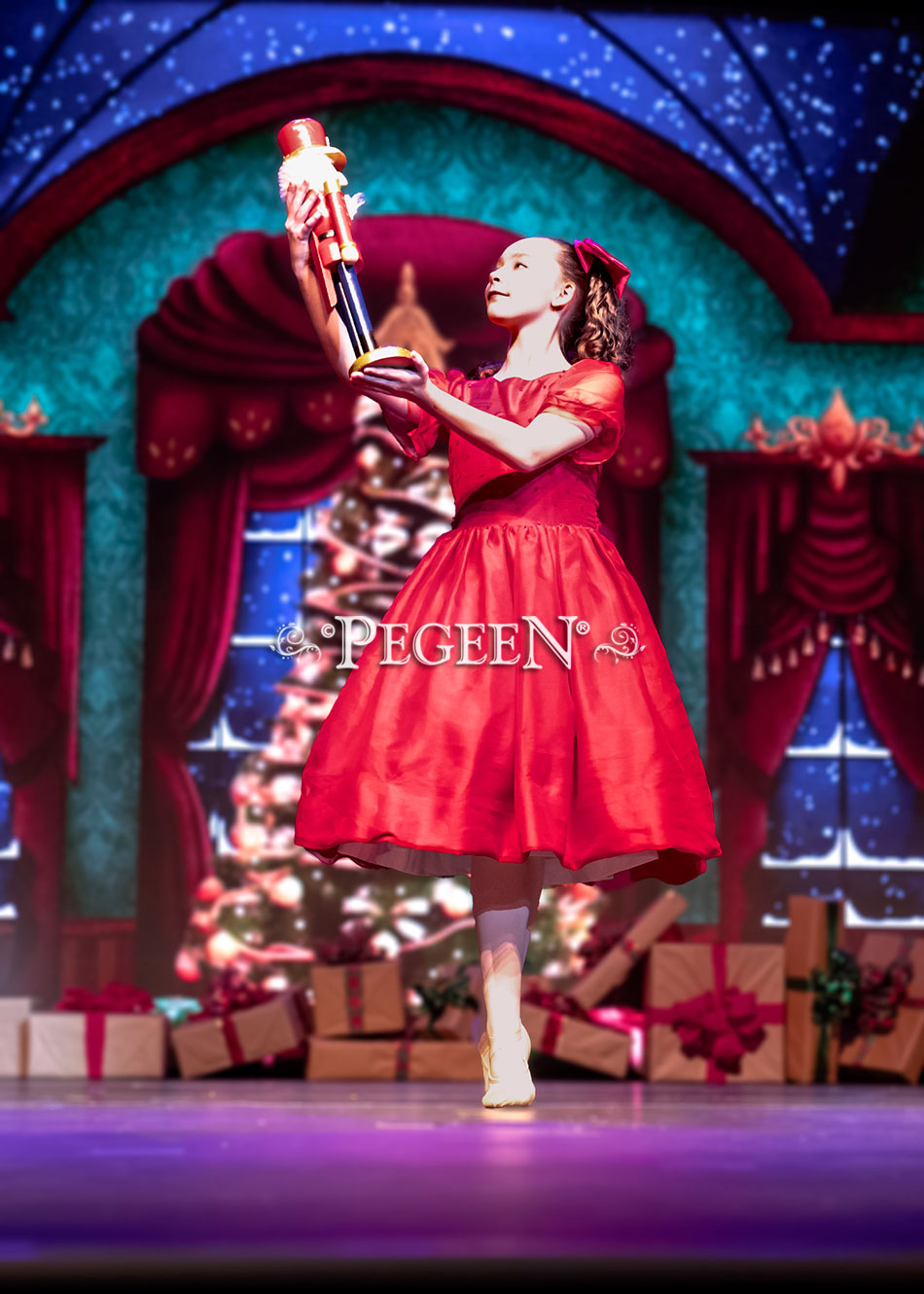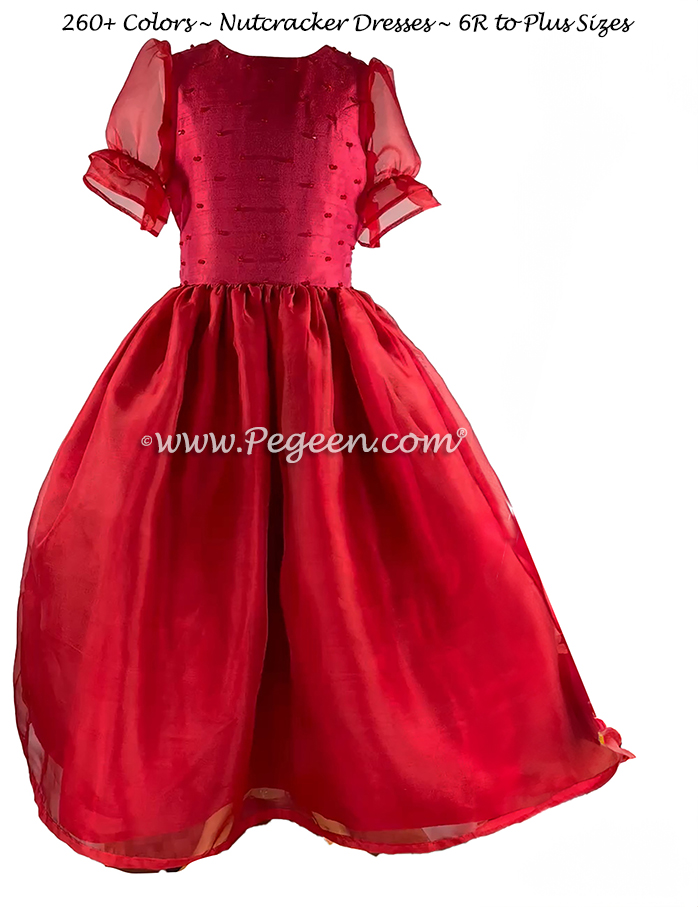 Pegeen Flower Girl Dress Company ~ 9147 State Rd 535 Orlando, FL 32836 ~ Shipping World Wide Since 1982