Women's Platinum Nutcracker Dress Style 799
This dress is made for the Women (Mom's) in the Nutcracker Ballet Party Scene in Platinum Gray with braided trim. She asked for an adjustable back for an additional +20. These dresses can and will vary slightly for each dance company. Although there is a petticoat underneath, you may want to add an additional bridal or hoop slip which would be appropriate to the period.
Each dress will be trimmed in slightly different ways. This dress is part of the Nutcracker Collection for the Clara Party Scene Dresses. There were no additional charges for this nutcracker costume. Optional prices are subject to change. Check menus for current prices.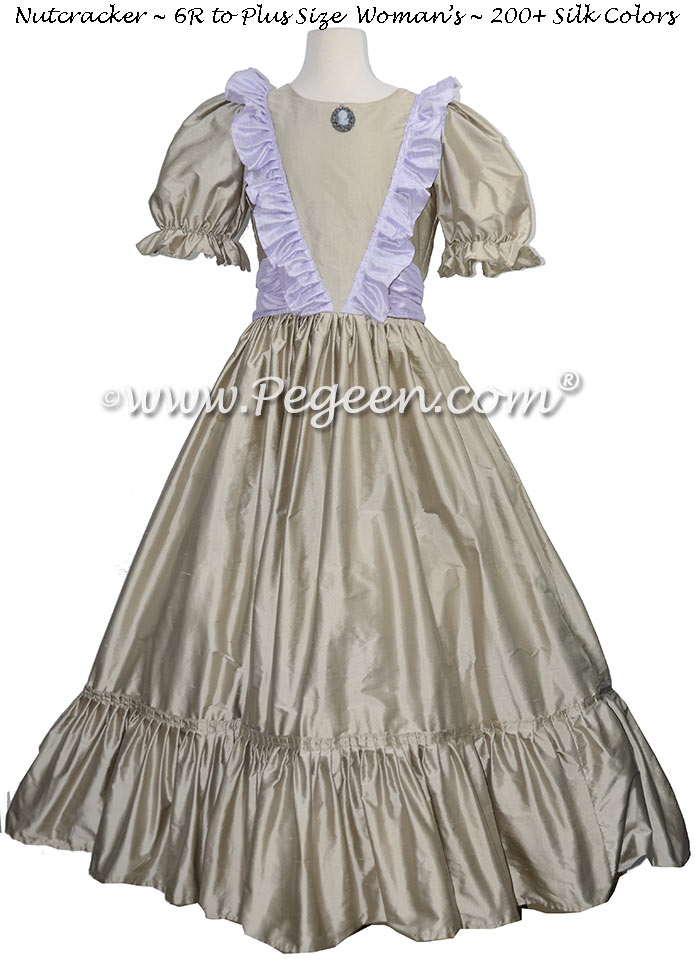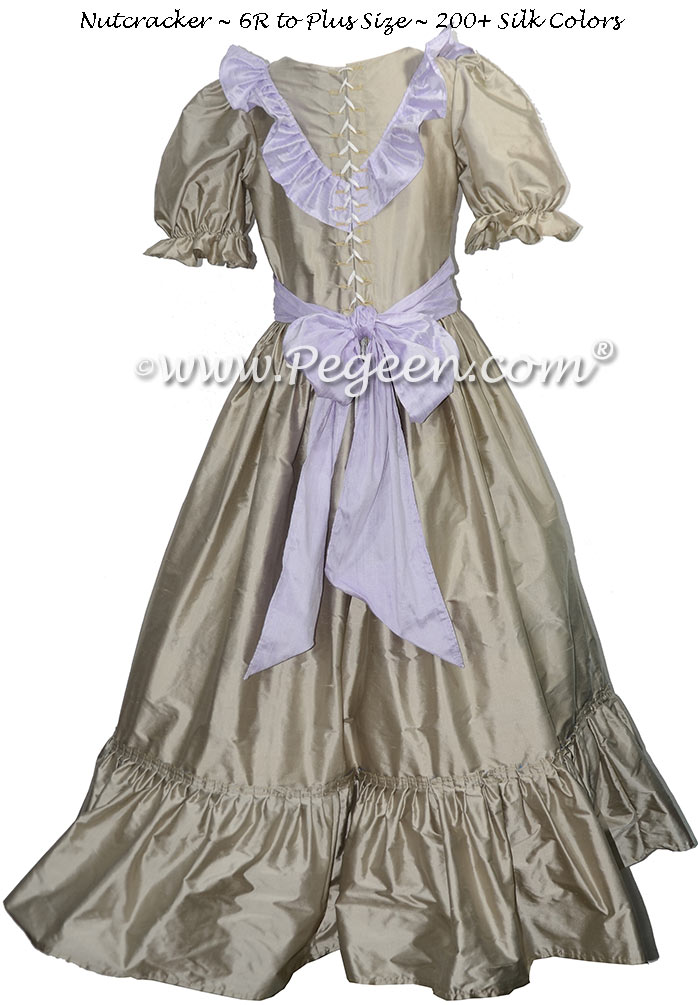 Pegeen Flower Girl Dress Company ~ 9147 State Rd 535 Orlando, FL 32836 ~ Shipping World Wide Since 1982