Blue flower girl dresses in every shade from light to dark hues
Needing "Something Blue" for your flower girls and wedding theme?
Due to the Old English custom of the bride having something old, something new, something borrowed, and something blue to bring her luck on the big day, blue has been associated with weddings for centuries. But while looking for your something blue, there's no need to stay with the tried-and-true methods. Instead, learn from these weddings who incorporated the color in novel ways on their special day. "Something new" represents your future shared life together, while "something old" represents your lives before they got entangled and offers an opportunity to also respect your family legacy. While "something blue" stands for integrity and purity, "something borrowed" is generally used to refer to including an item that belonged to a close family member or friend for good luck.
There are ways to add a splash of everyone's favorite wedding color to your special day regardless of your wedding style, whether it be conventional, modern, or more. There is something that every bride will adore, whether you choose to wear neutral bridesmaid dresses or a sapphire-and-diamond engagement ring. Have the blues come on yet? Click through to learn how to incorporate the joyful, traditional color into your wedding in both old and contemporary ways. Here is a collection of the most lovely blue accents, both large and small.
For all of our work in the past, we never, ever had a more favorite wedding than the one below, and named it one of our Weddings of the Year. The bride took such care to incorporate so many touches of blue that we couldn't even name them all. It was the most outstanding wedding we had ever seen. She used three separate styles of flower girl dresses. For the youngest, she choose style 702, in multiple shades of blue tulle and a bodice in ice blue. The older, Jr. Bridesmaid's were in opposite shades of either platinum and gray or again, ice blue with baby blue skirts but covered with different shades of tulle which made them remarkably different. To see her wedding click this link BUT for all kinds of ideas for blue weddings, included some of our featured monthly weddings visit these two special links - our Monthly Galleries (scroll down a bit to find our Blue Custom Flower Girl Dresses and our Blue Weddings by Color.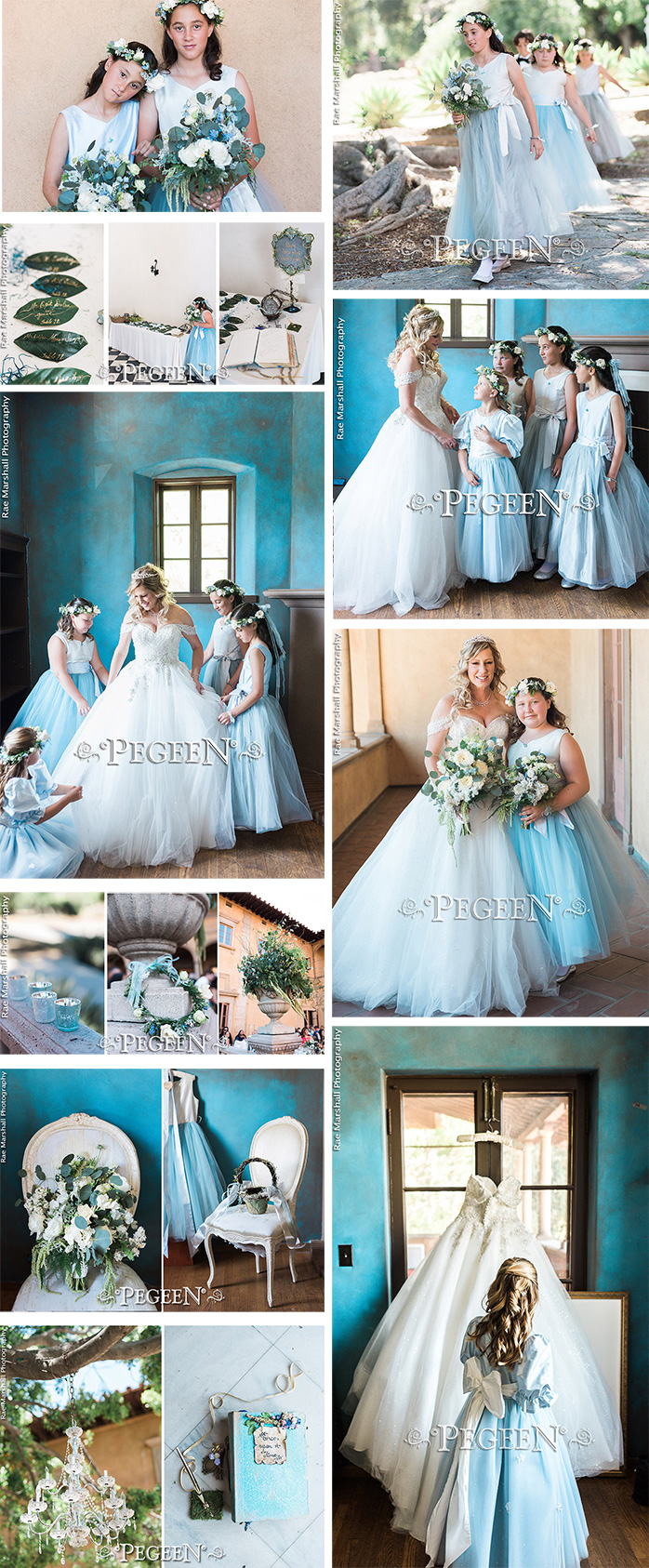 Sapphire and blue flower girl dress style 383 with some incredible print bridesmaids dresses.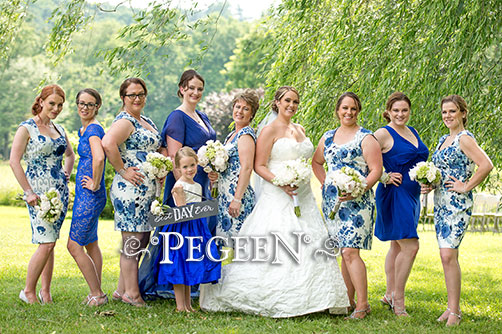 A lavish wedding at The Mount in Lennox, MA features a blue and pink flower girl dress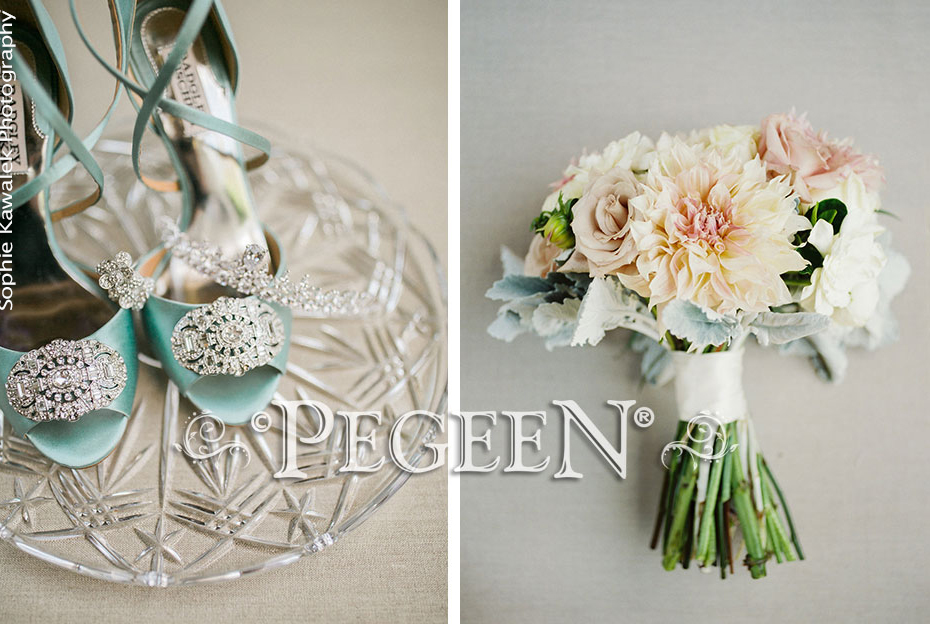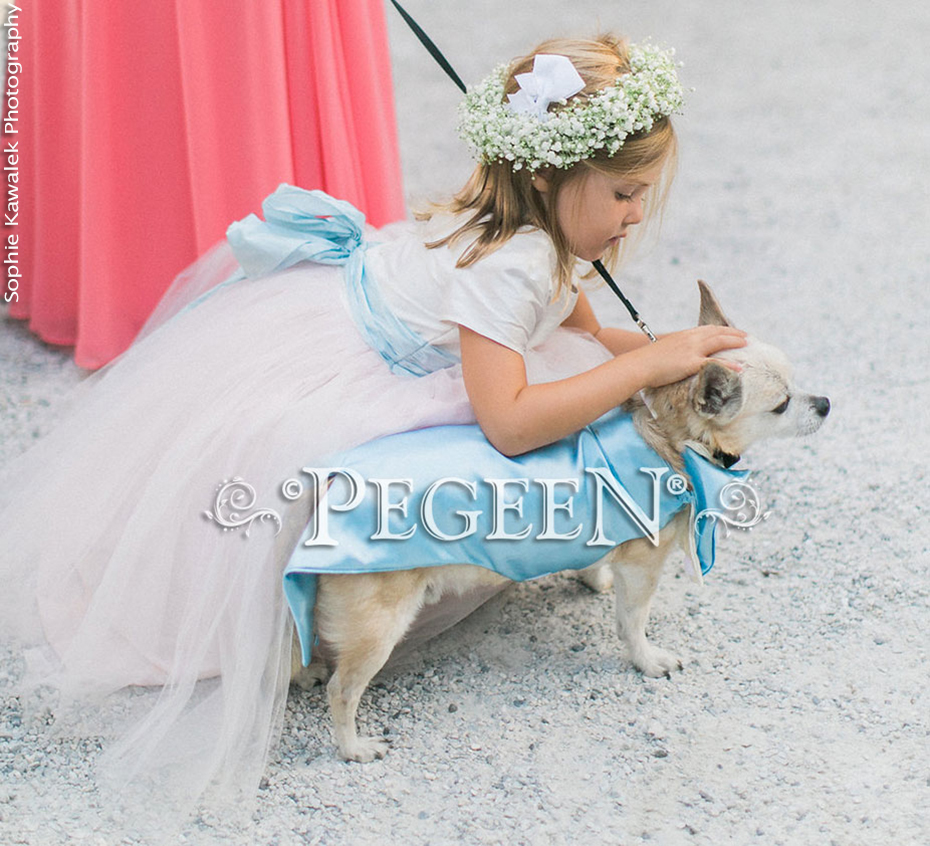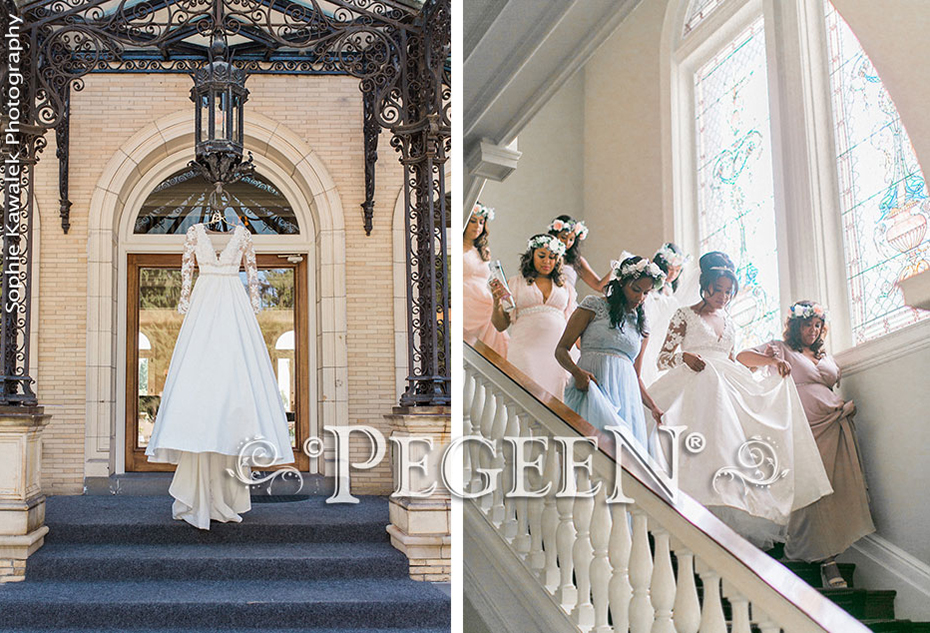 Navy and creme silk flower girl dress with a matching color on the Jr Bridesmaid's dress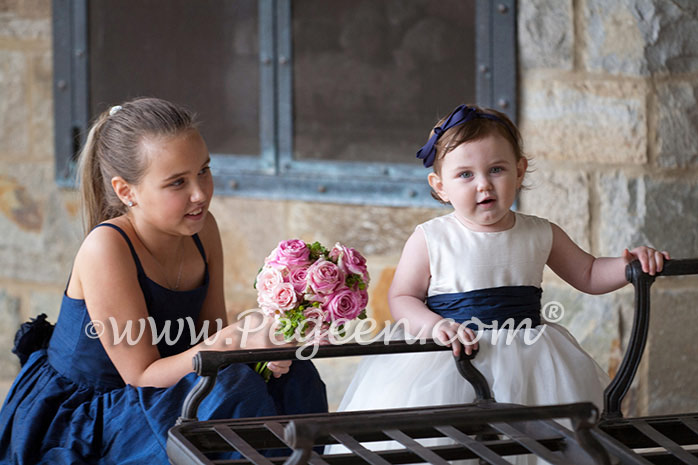 When the sky meets the water's edge, this beutiful pale blue wedding had the softest blue color scheme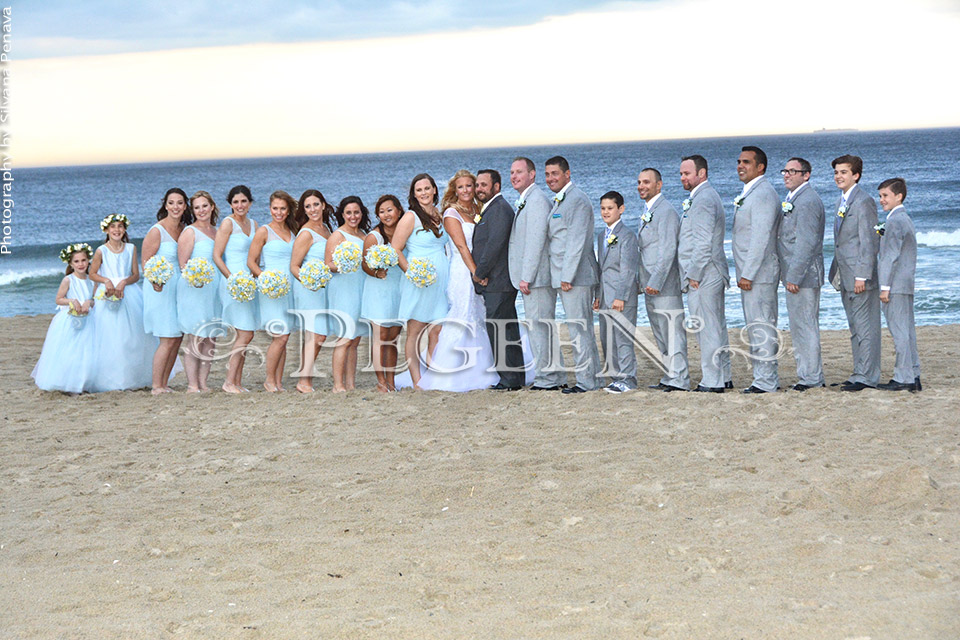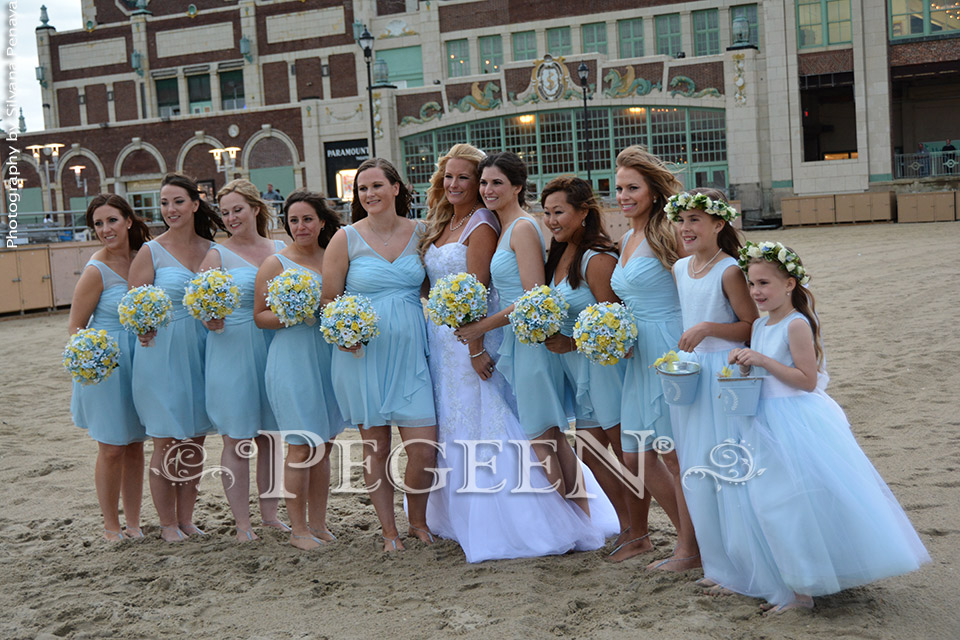 Pegeen Flower Girl Dress Company ~ 9147 State Rd 535 Orlando, FL 32836 ~ Shipping World Wide Since 1982