Style 356 Flower Girl Dress in Pastel Blue and Pink
Flower Girl Dress was in Peony Pink with a Baby Blue colored silk sash
In the charming town of Lenox, Massachusetts, a delightful flower girl graced the aisle wearing a mesmerizing Peony Pink dress. The gown's elegance was further accentuated with a Baby Blue colored silk sash, adding a touch of contrast and sophistication. Layers of delicate pale pink tulle cascaded gently, creating an ethereal aura around the little girl as she scattered flower petals in her wake.
The picturesque setting of Lenox provided a perfect backdrop for this elegant wedding. The flower girl's enchanting dress captured the essence of the occasion, embodying grace and charm. With every step she took, the soft hues of Peony Pink and Baby Blue harmoniously intertwined, leaving the guests in awe of her angelic presence.
The choice of colors and design exemplified the attention to detail put into every aspect of the wedding. As the flower girl walked down the aisle, her radiant smile and the gentle sway of her dress captured the hearts of all who witnessed the magical moment. A perfect symbol of innocence and beauty, the flower girl's dress added a touch of wonder to this unforgettable celebration in Lenox, MA.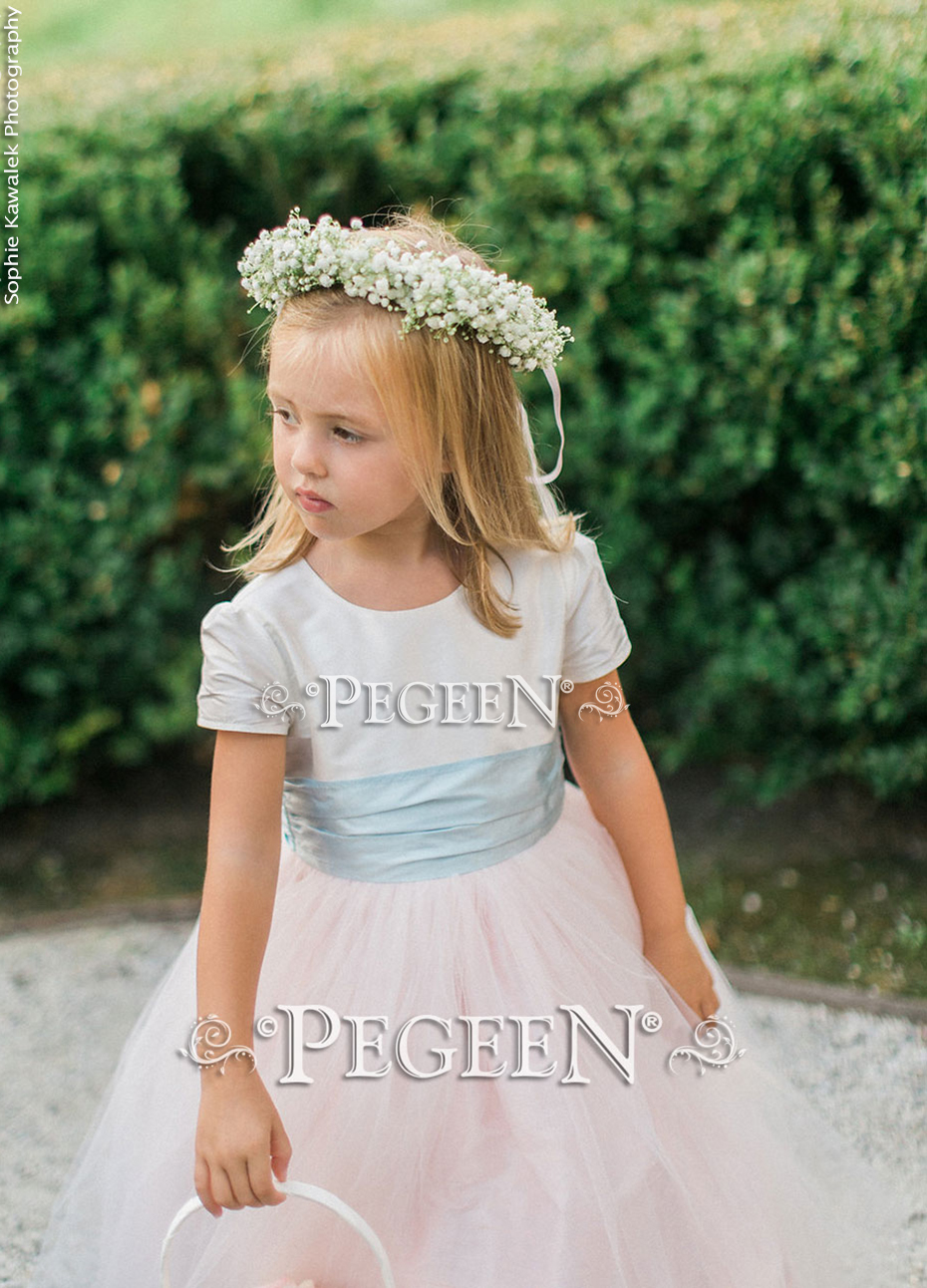 ABOUT THIS WEDDING : Aisha and Wes's wedding was heavily in consideration for the Wedding of the Year, so we thought it best to kick off the next featured wedding after that announcement. Flower Girl Dress was in Peony Pink with a Baby Blue colored silk sash.
Style 356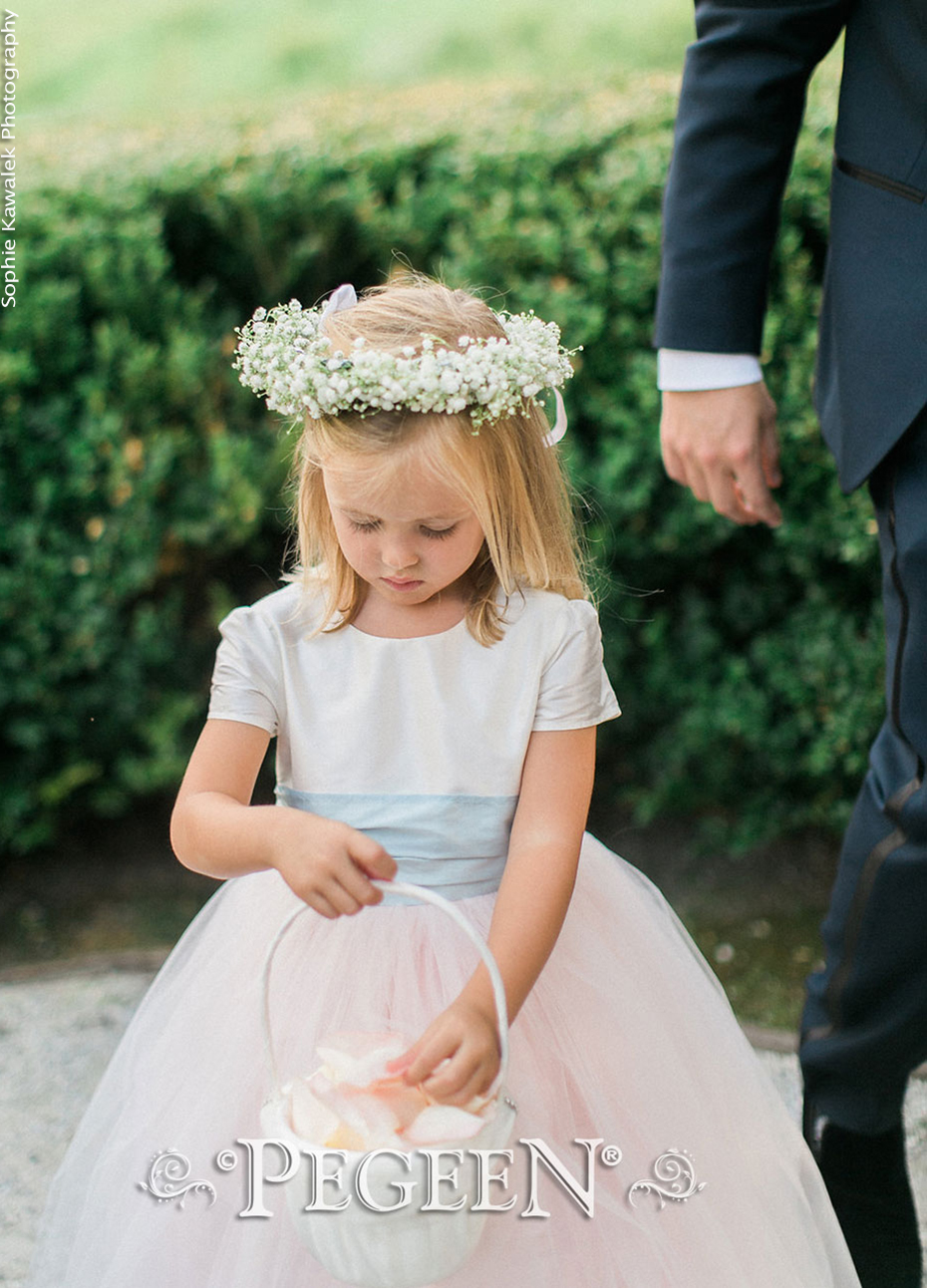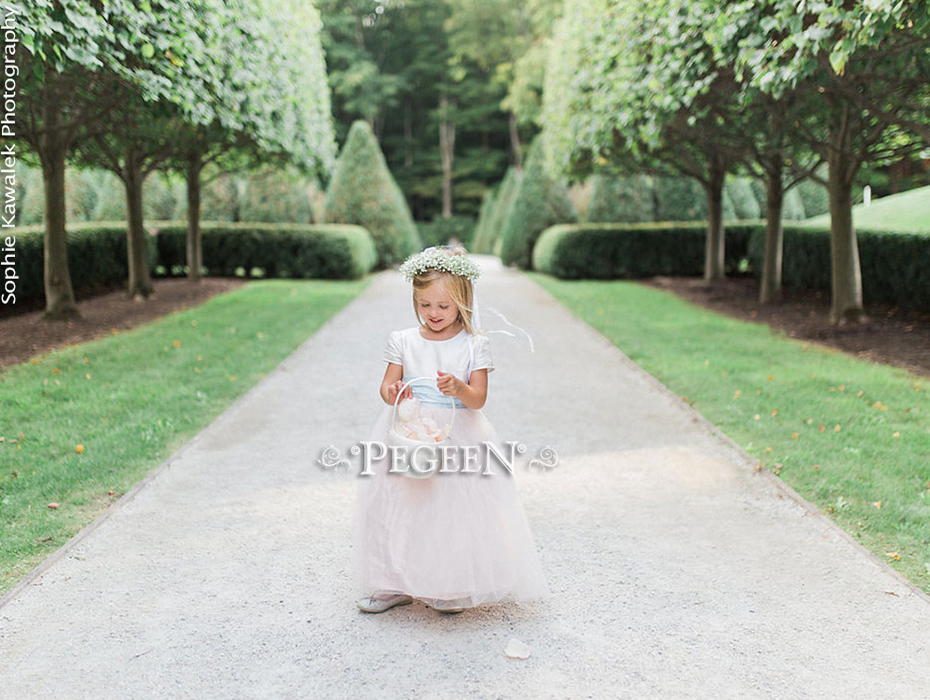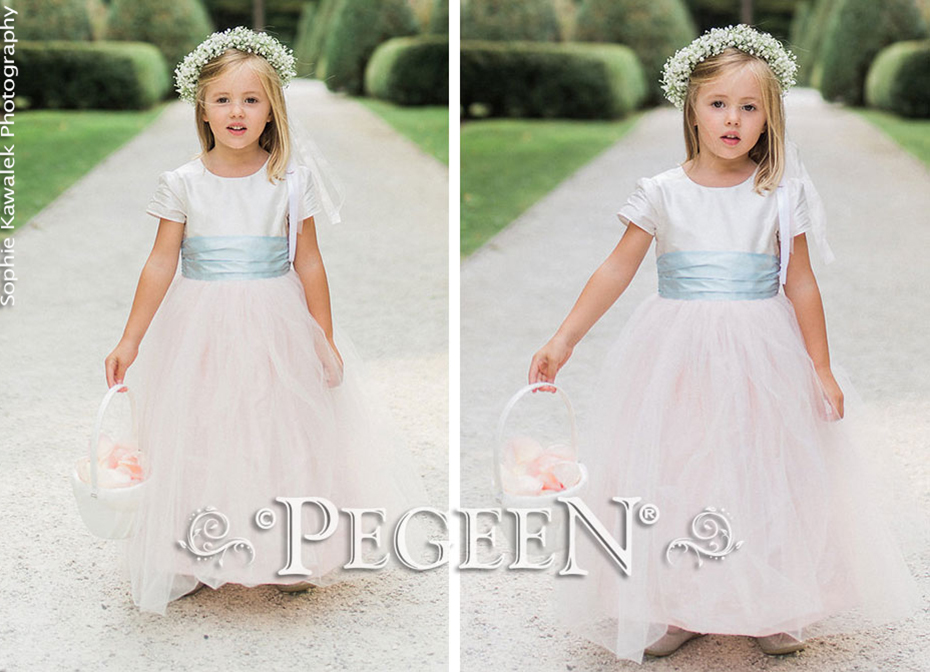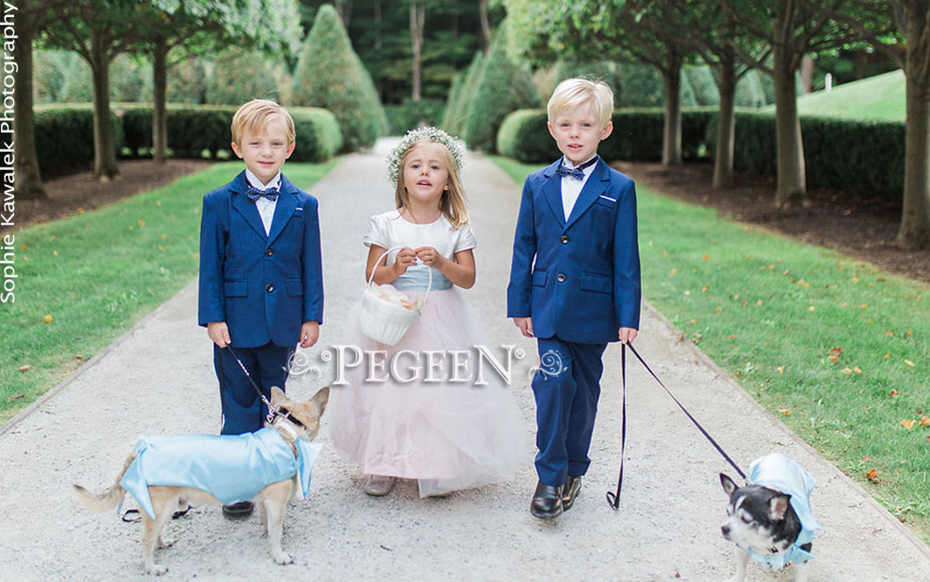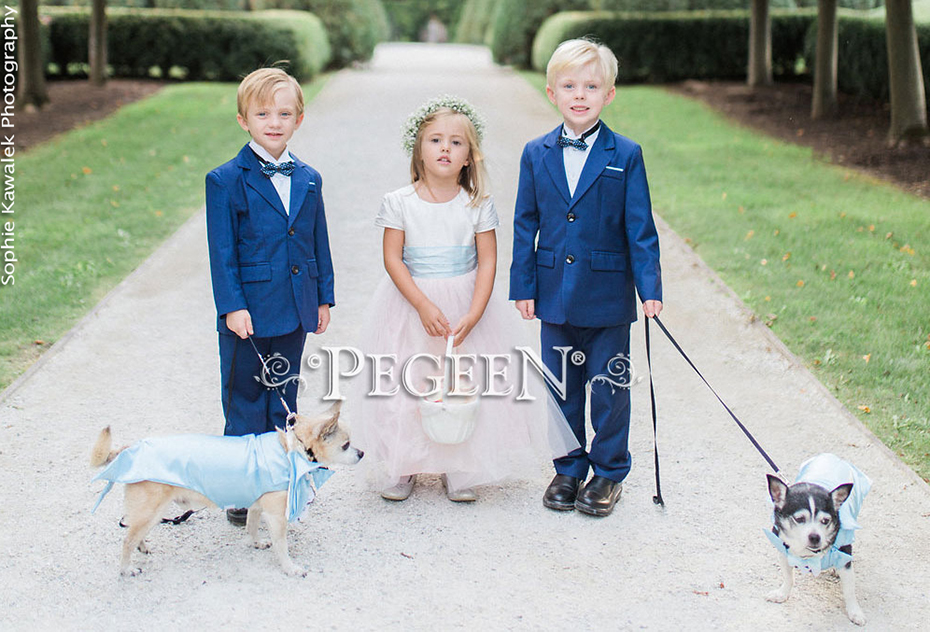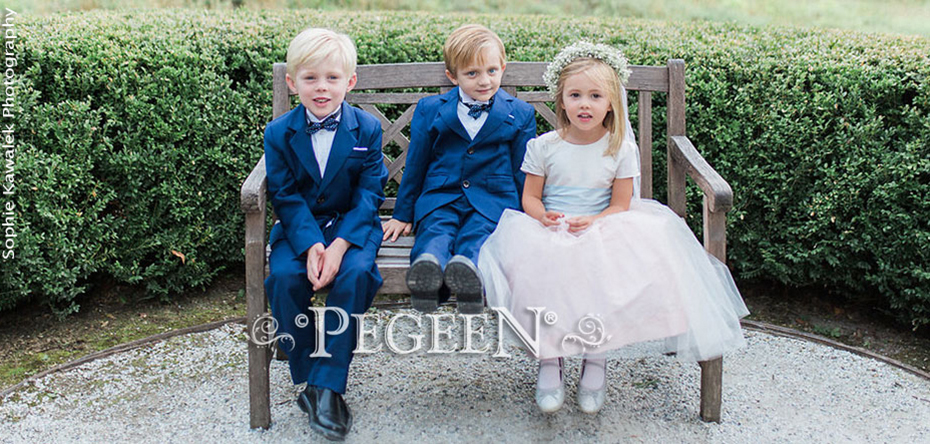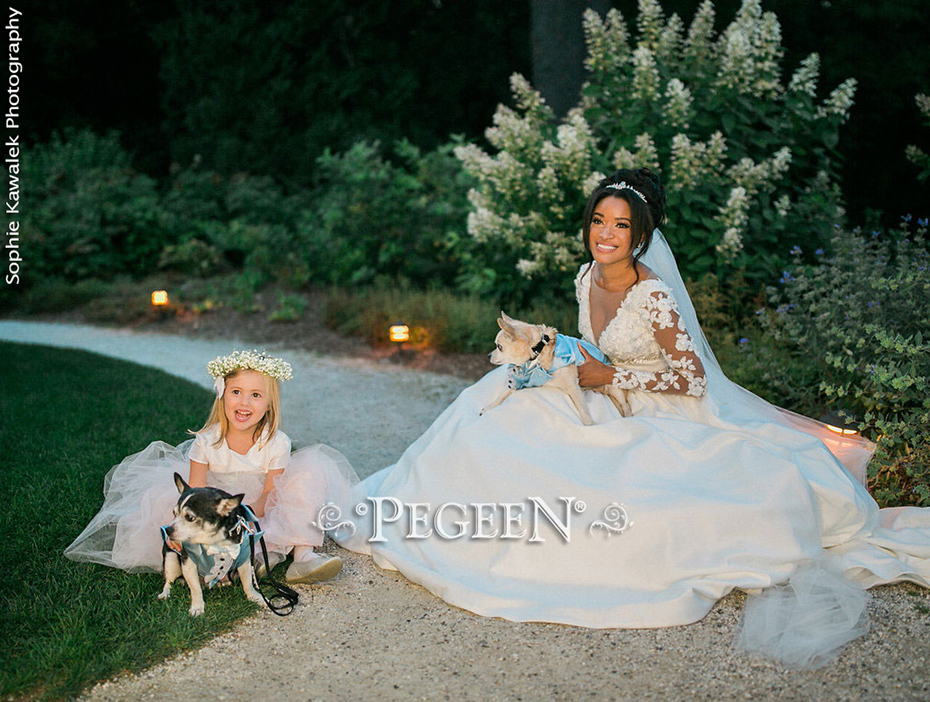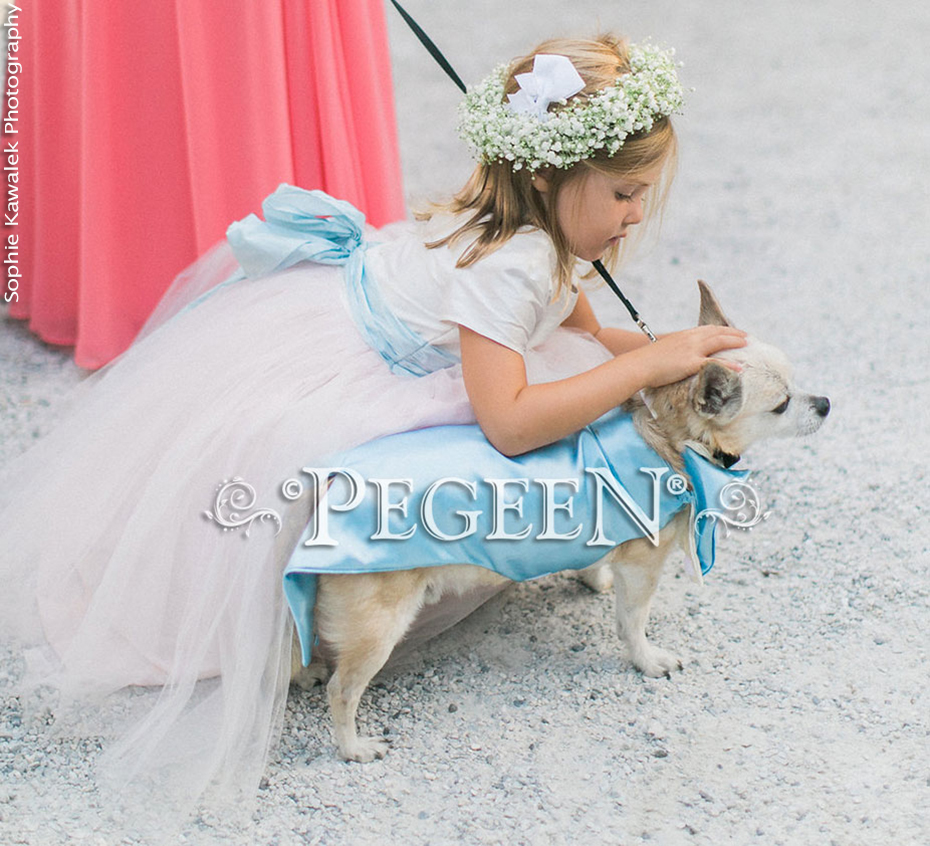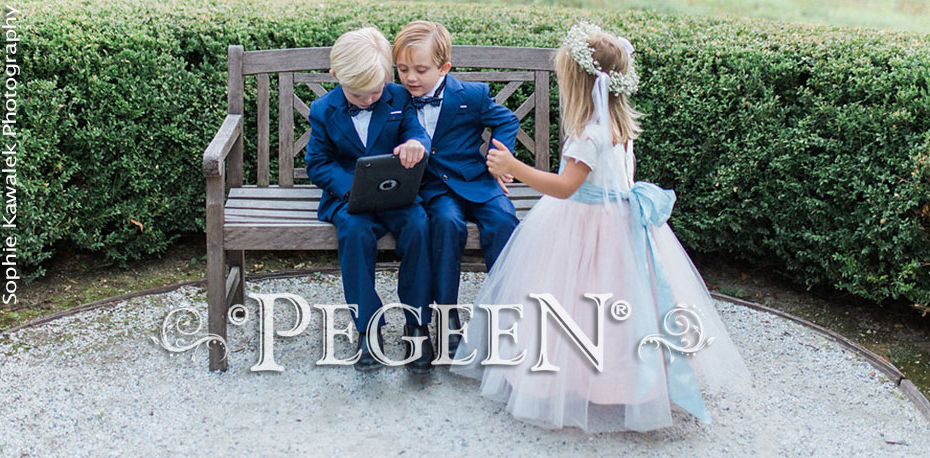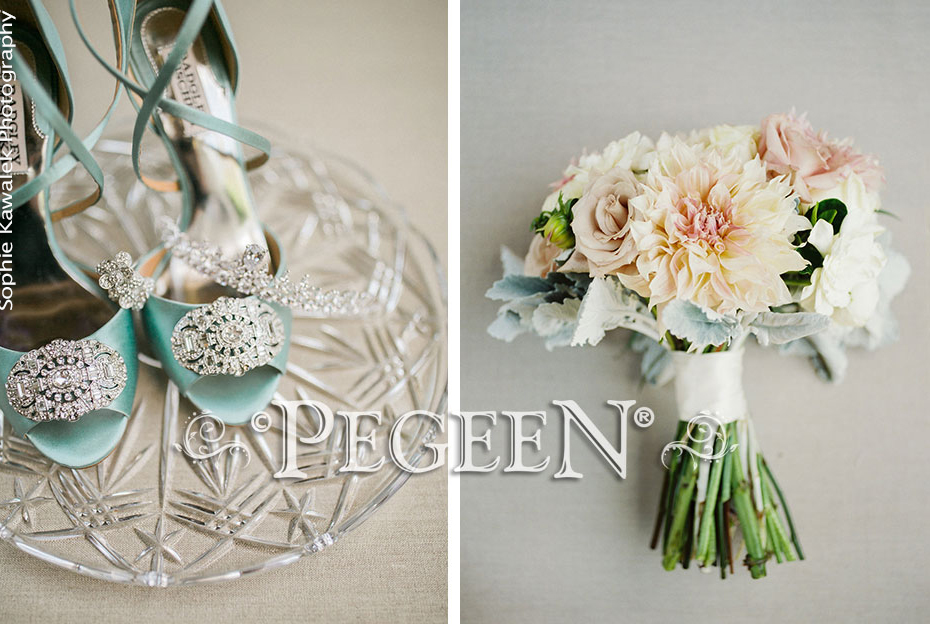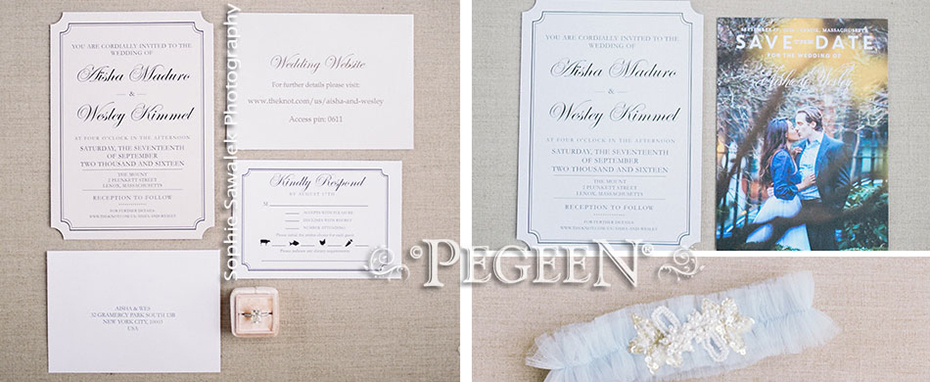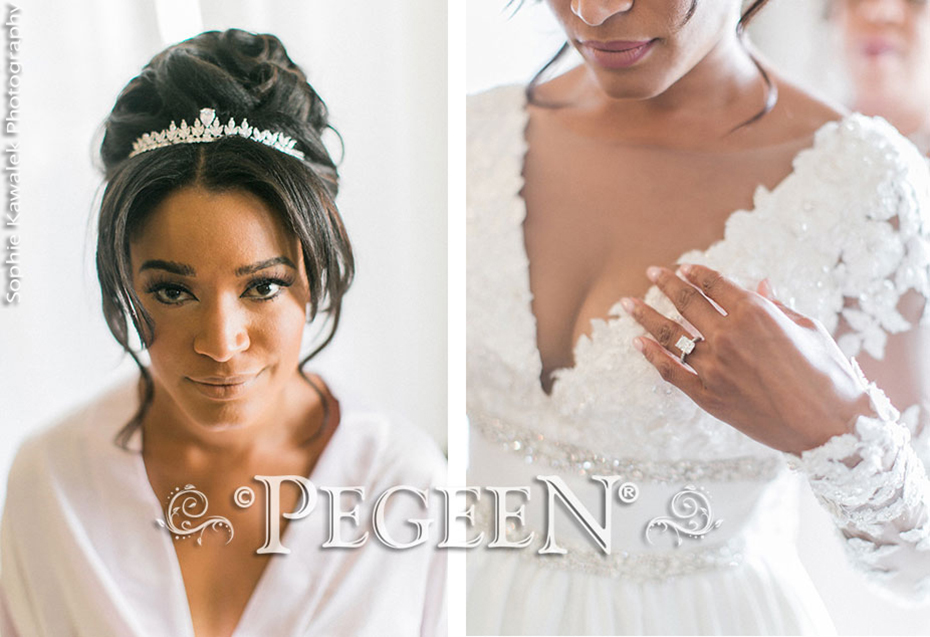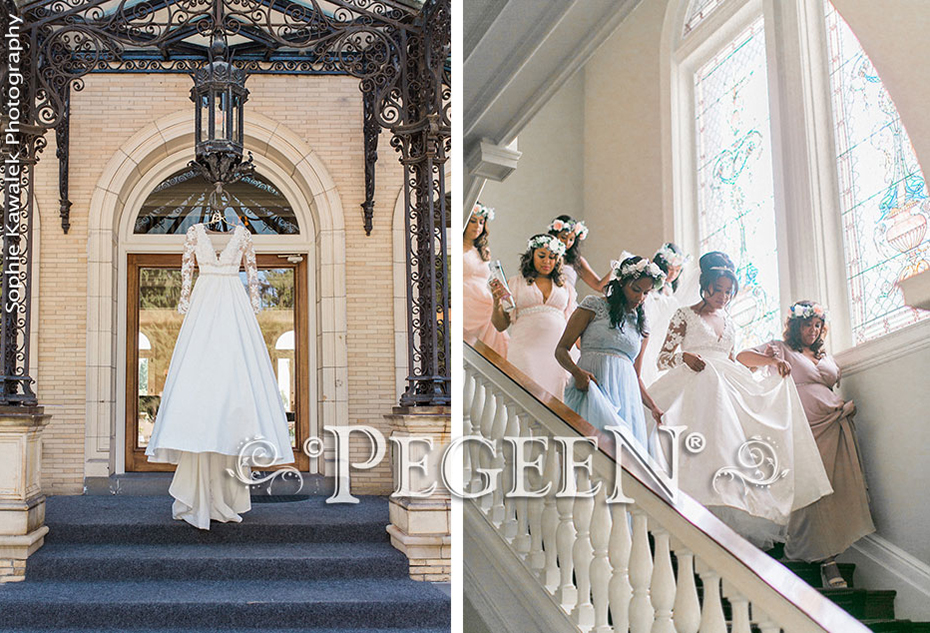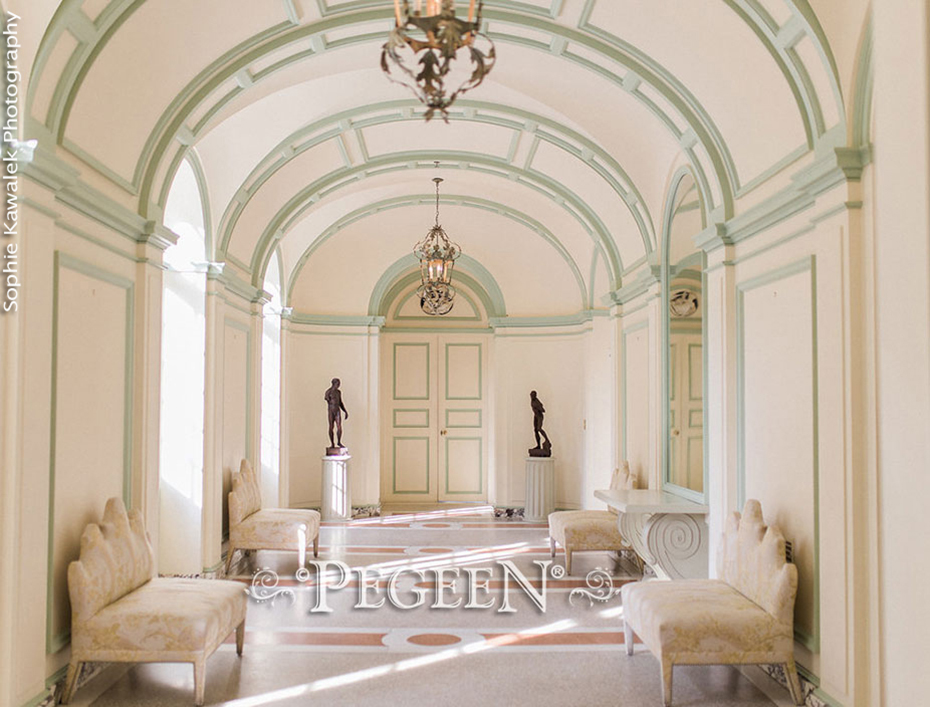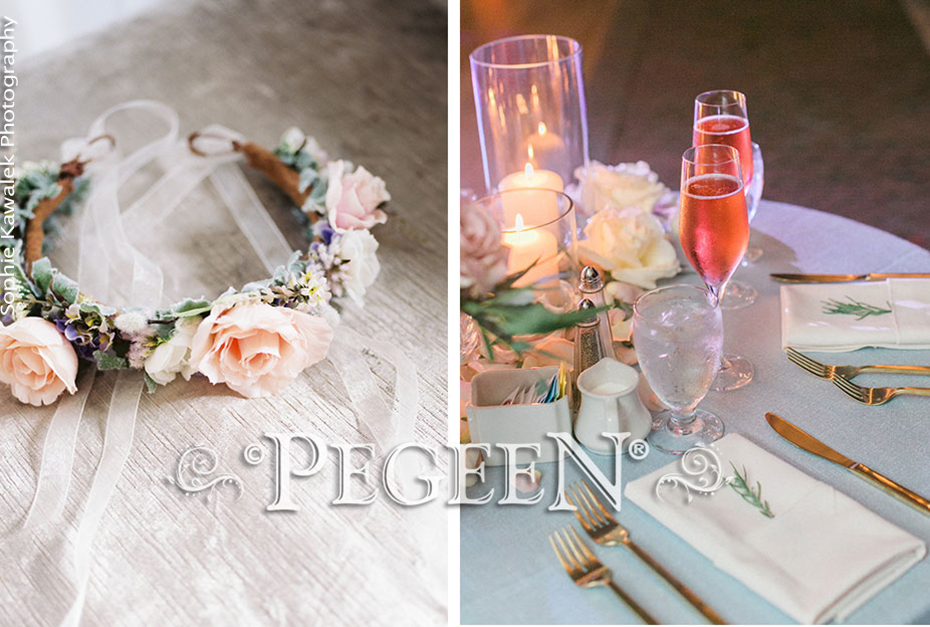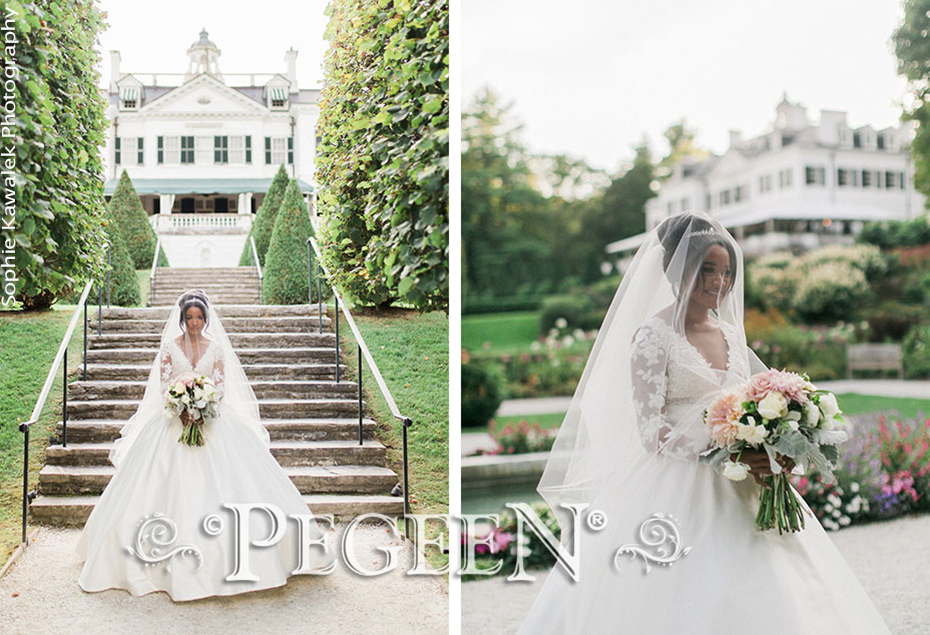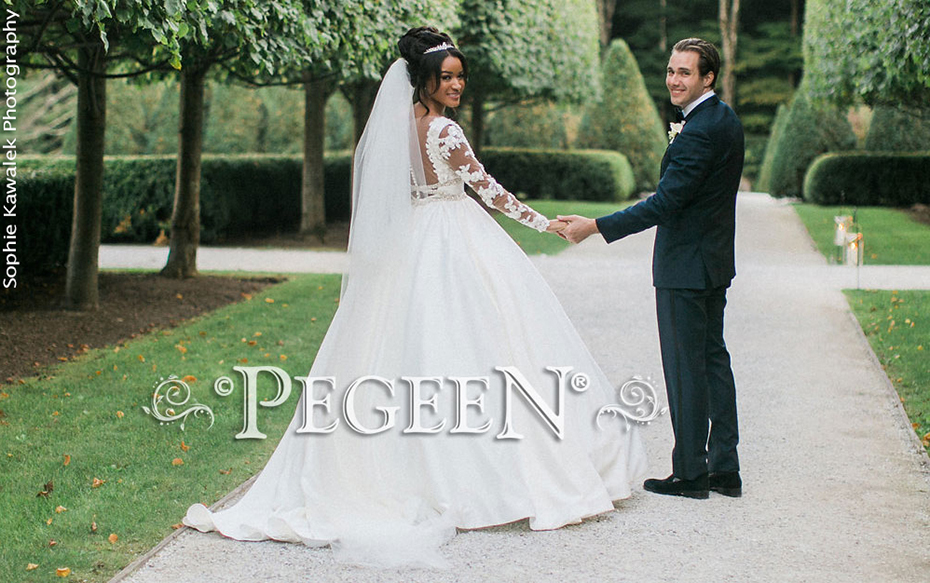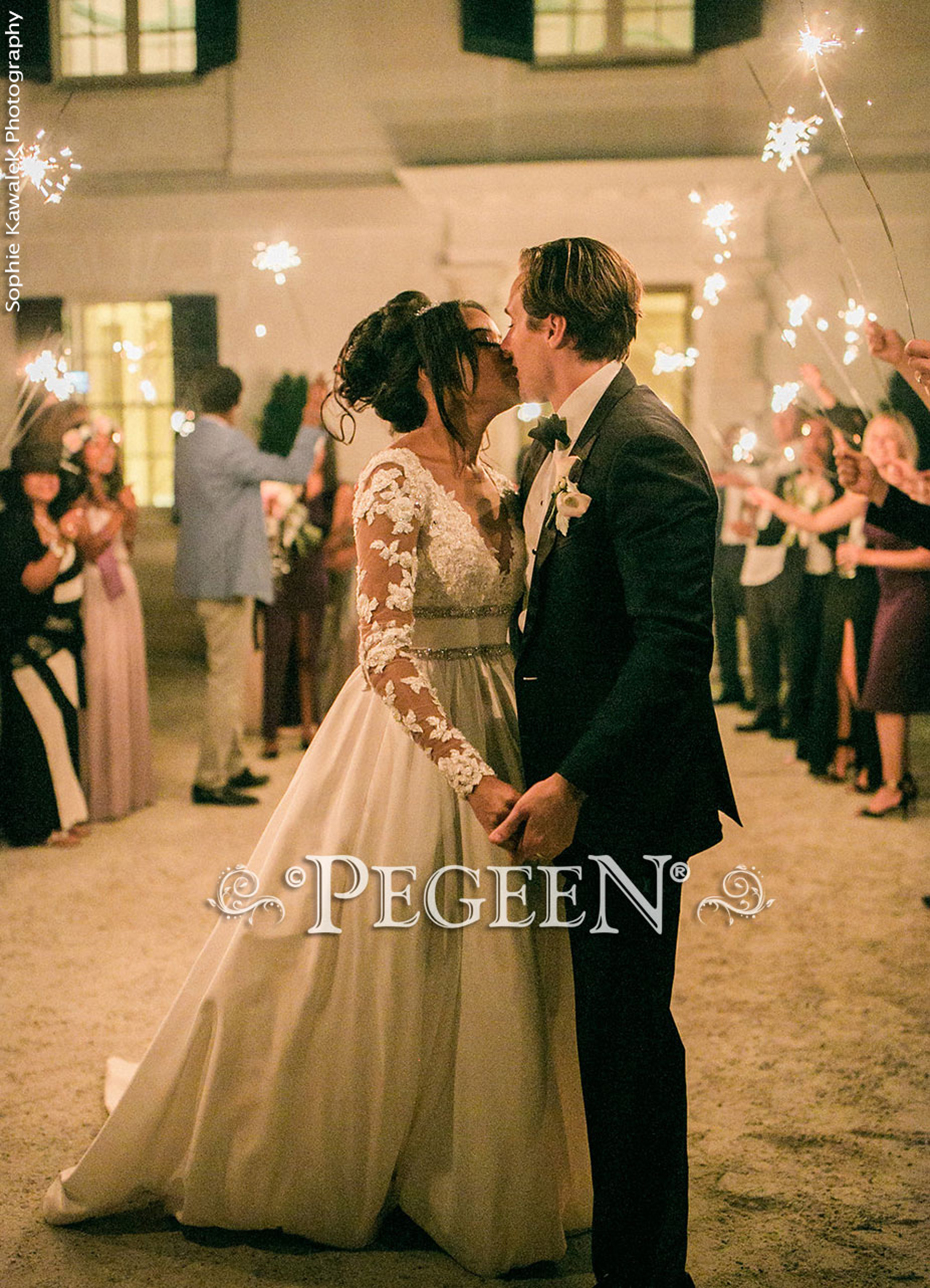 Venue: The Mount, Lenox MA Photography: Sophie Kaye Photography, New York | sophiekawalekphotography.com | info {at} sophiekayephotography.com

Pegeen Flower Girl Dress Company ~ 9147 State Rd 535 Orlando, FL 32836 ~ Shipping World Wide Since 1982