Blush Pink, White Flower Girl Dress, Cinderella Bow
Our flower girl's mother asked us to create a set of uniquely personalized flower girl dresses that would perfectly align with her vision. The color palette chosen was a soft and romantic blush pink, setting the stage for an ensemble that would exude a sense of elegance and charm. However, the customization went beyond the color choice alone. A color swap was applied to the bottom of the dresses, introducing an artistic and creative touch that added depth and complexity to the design.
To further enhance the dresses and create an enchanting and whimsical appeal, the bride opted to add a Cinderella bow, a decision that promised to make a bold statement and elevate the overall look. It's worth noting that there was an additional charge for this exquisite Cinderella bow, reflecting the detailed craftsmanship and meticulous work that went into its creation.
There were no additional charges for this flower girl dress. Optional prices are subject to change. Check menus for current prices.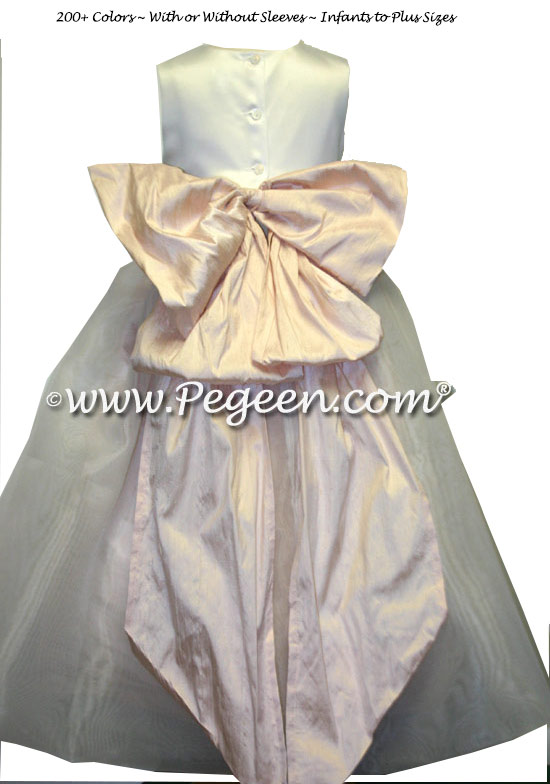 Pegeen Flower Girl Dress Company ~ 9147 State Rd 535 Orlando, FL 32836 ~ Shipping World Wide Since 1982