Our 2022-23 Flower Girl Dress of the Year Winner
This outdoor setting for these sweet flower girl dresses in pink was divine!
Our excitement reached new heights when we had the privilege of collaborating with Olivia for her wedding. Her choice for the flower girl dresses was a testament to her discerning taste and meticulous attention to detail. Olivia selected our exquisite soft ballet pink silk tulle dresses, which served as a canvas for a breathtaking combination of multi-colored tulle and shimmering crystal tulle on the top. This infusion of colors and textures added a dimension of enchantment to the dresses that truly set them apart. Olivia's vision for the dresses extended further with the addition of a layer of crystal tulle on top, lending an ethereal quality to the ensemble. To ensure every aspect was tailored to perfection, she opted for the finishing touches that elevated the dresses to a whole new level of sophistication. Covered buttons, a choice that exuded timeless elegance, were added, and a Cinderella bow, a charming detail that evoked a sense of fairy tale romance, completed the ensemble. Olivia's wedding was not just a celebration of love but a showcase of style and meticulous craftsmanship that left a lasting impression on all who attended.
Olivia's wedding was a true reflection of her unique style and dedication to making her special day an extraordinary event. The careful selection of materials, colors, and exquisite detailing made her flower girl dresses a highlight of the celebration. The combination of soft ballet pink silk tulle with multi-colored tulle and the addition of crystal tulle and layered elements produced dresses that were not just beautiful but enchanting. The finishing touches of covered buttons and a Cinderella bow added a touch of timeless elegance and whimsy, perfectly encapsulating the romantic essence of her wedding. Olivia's wedding was a testament to her impeccable taste and her commitment to creating a memorable and magical day for all involved.
Our 2022-23 Wedding/Flower Girl Dress of the Year was a bit... er, late this year!
In 2023, amid unforeseen challenges, we delayed our annual announcement due to personal reasons. As some of you may know, my husband's life changed dramatically in February 2022 when he was involved in a devastating accident caused by a driver with a suspended license. Three heart attacks, 14 surgeries (including recent brain surgery), and numerous ambulance rides later, thanks to our dedicated doctors, he's made an incredible recovery. Just last week, he took his first steps with a walking device at Disney, where our company has been based for 20 years this month. Without further delay, I'm thrilled to introduce our 2022-2023 Wedding and Flower Girl Dress of the Year, a choice laden with personal significance.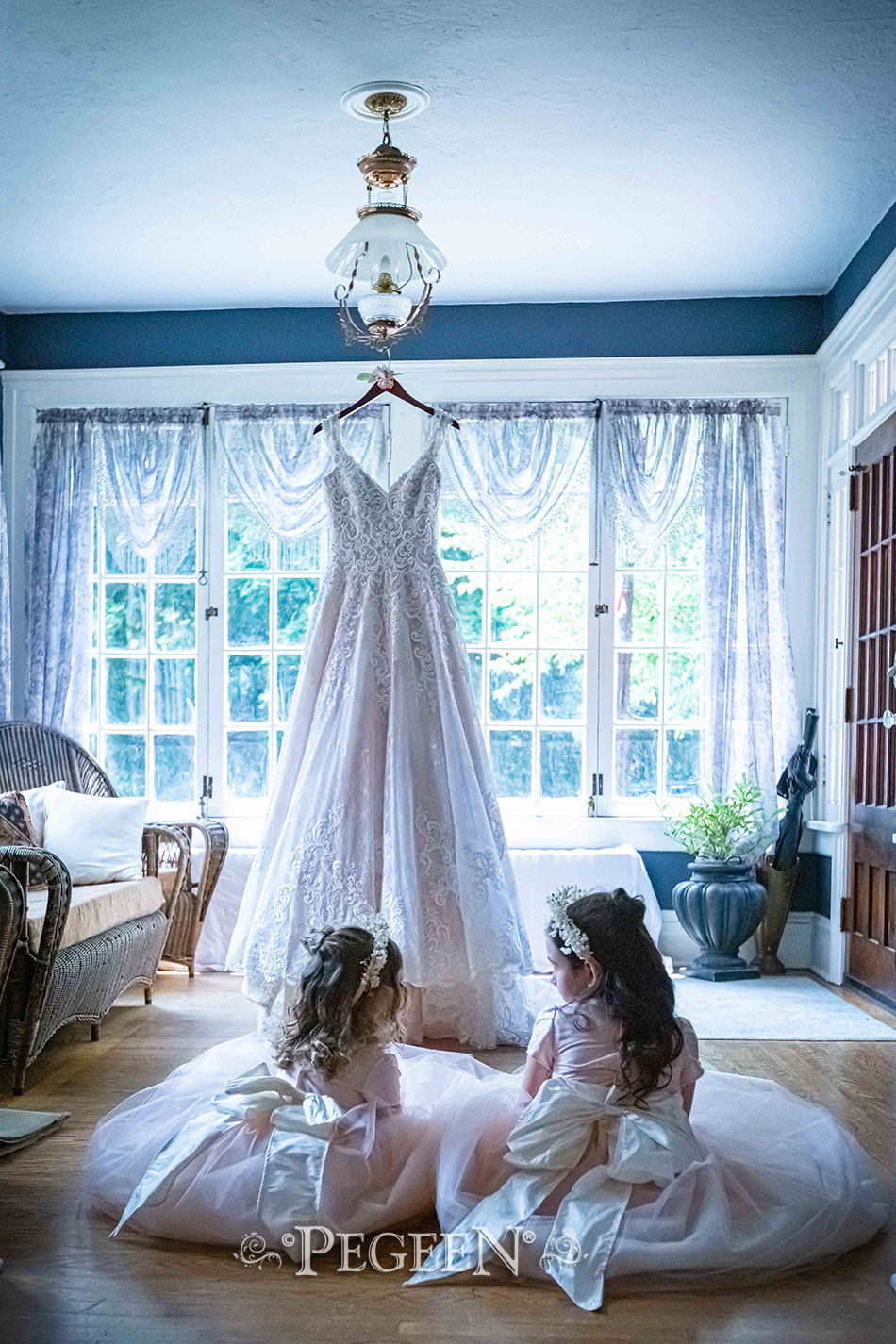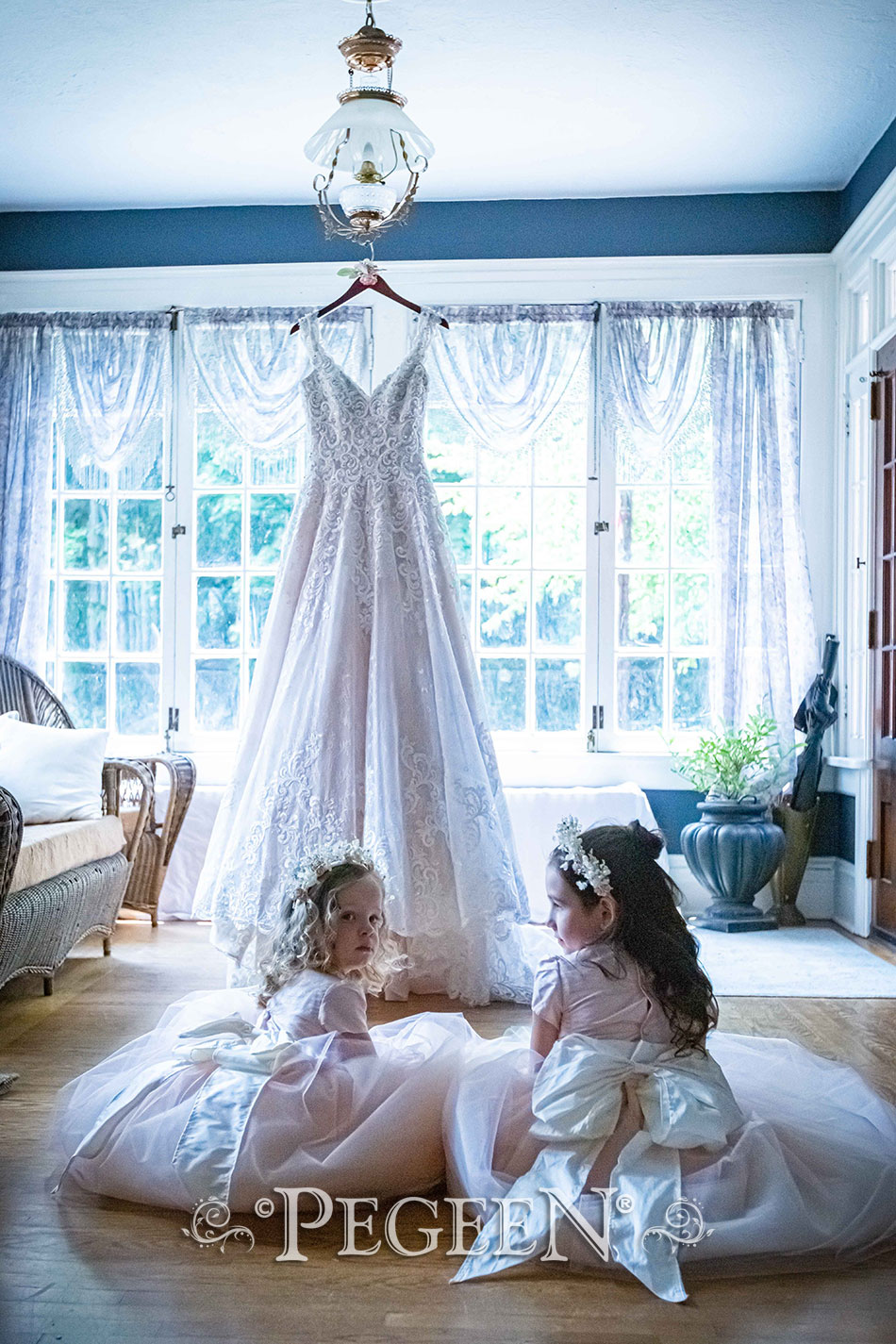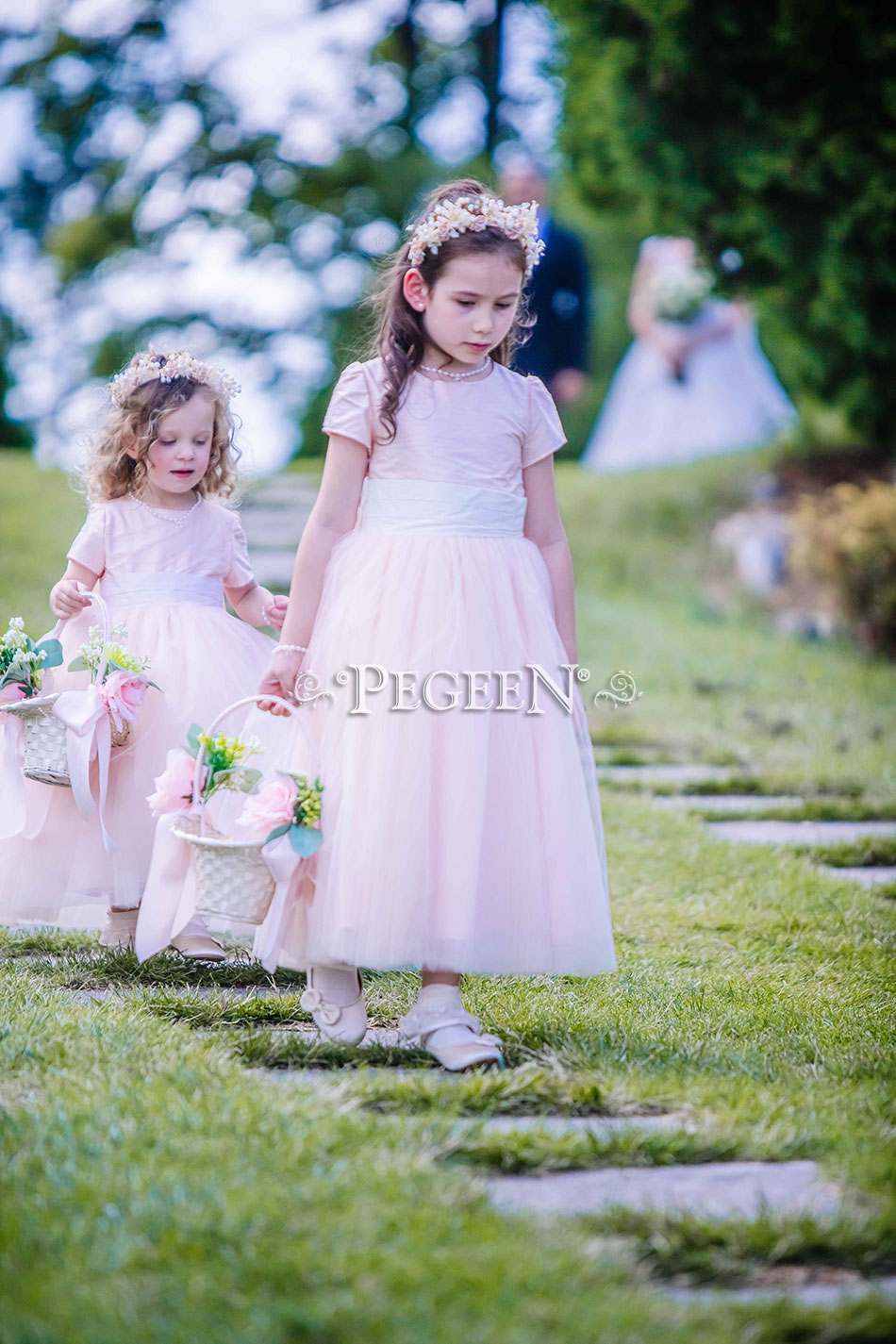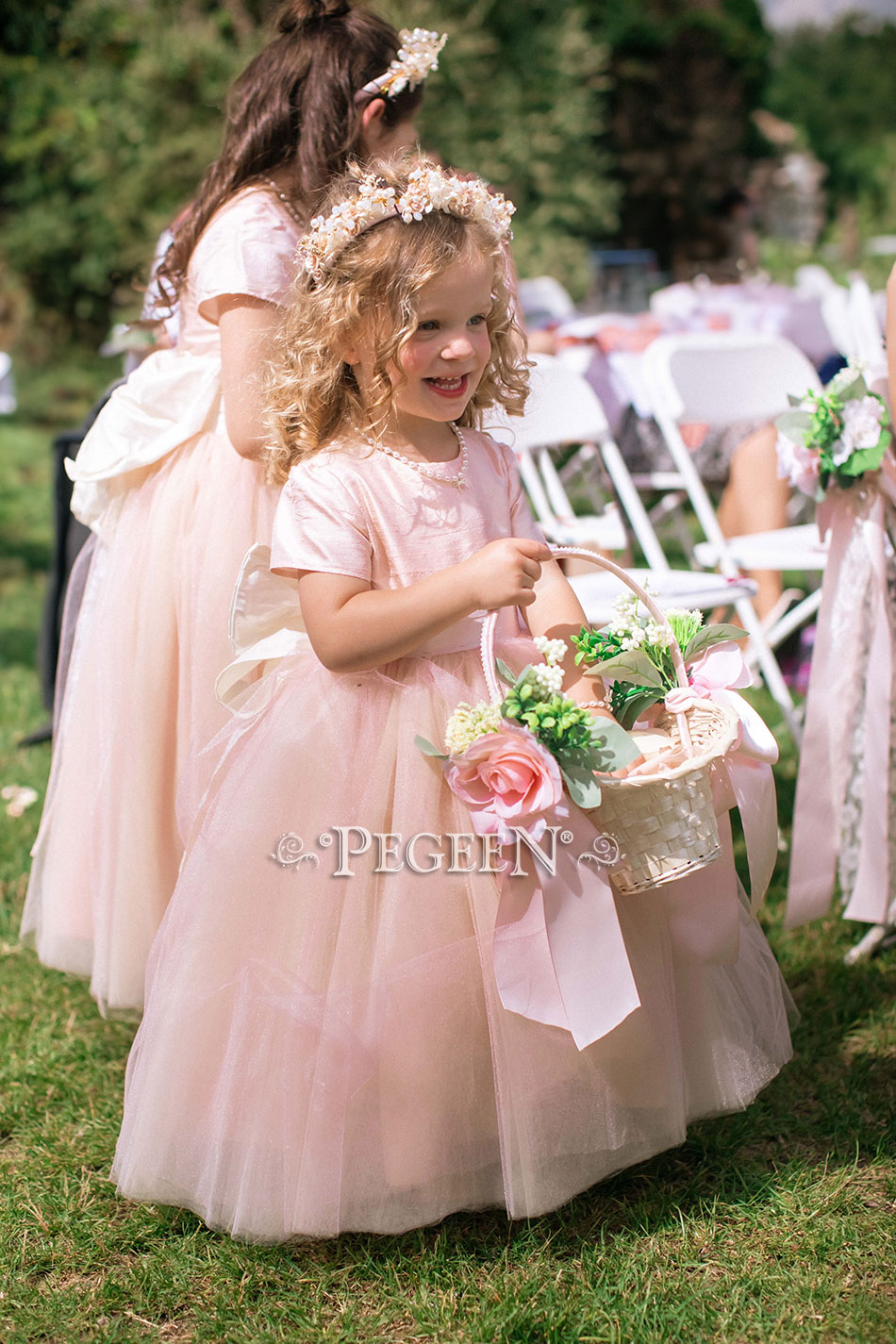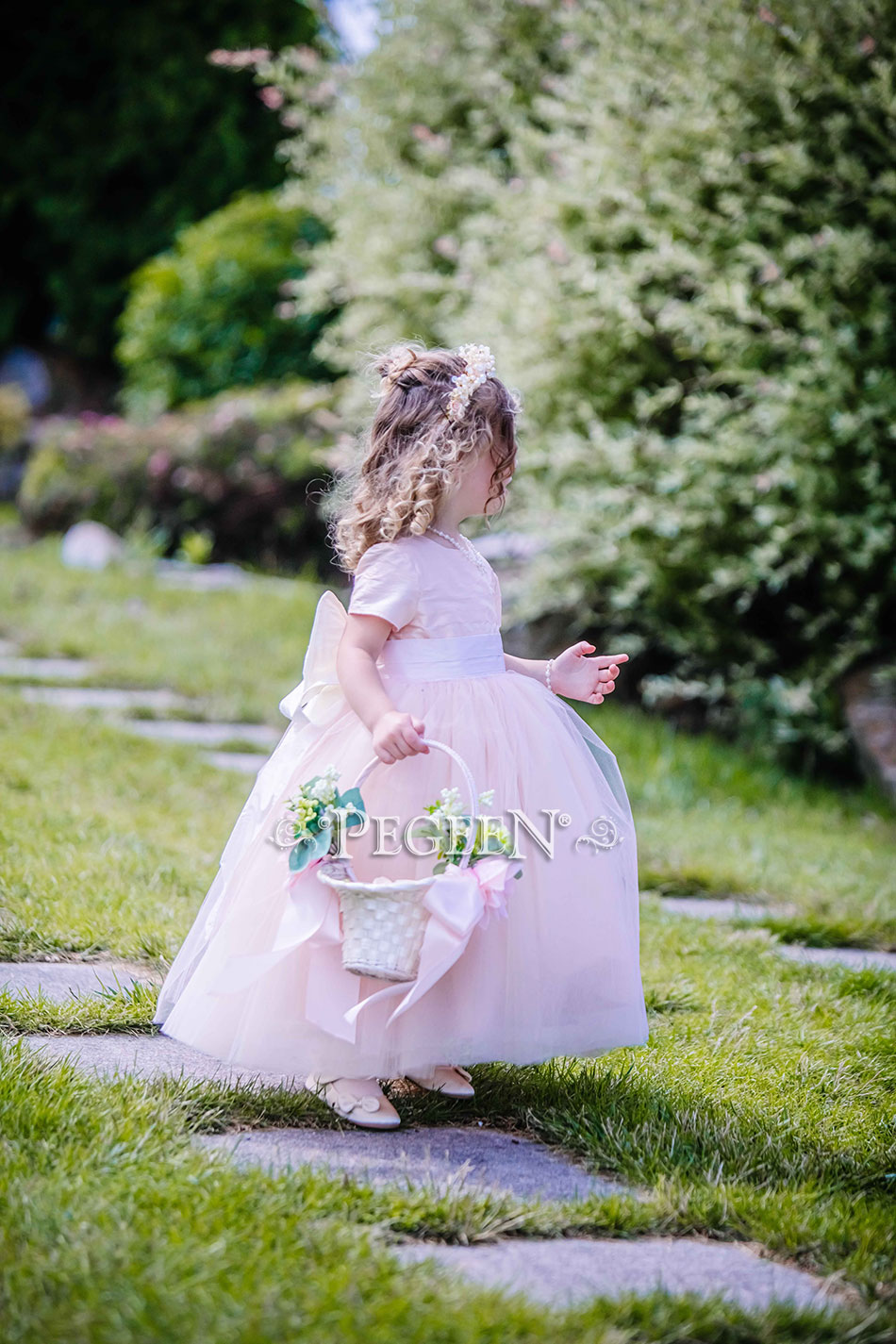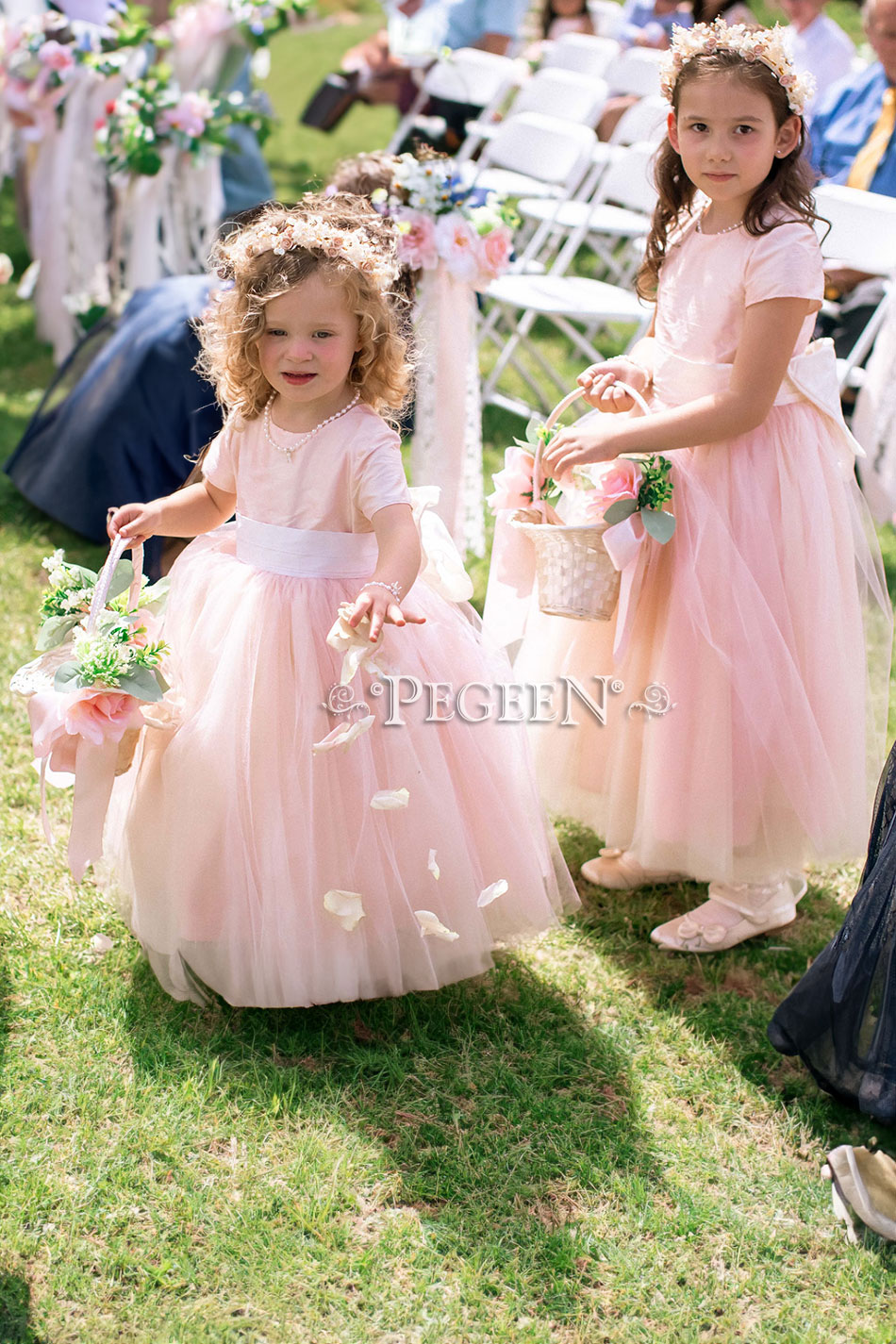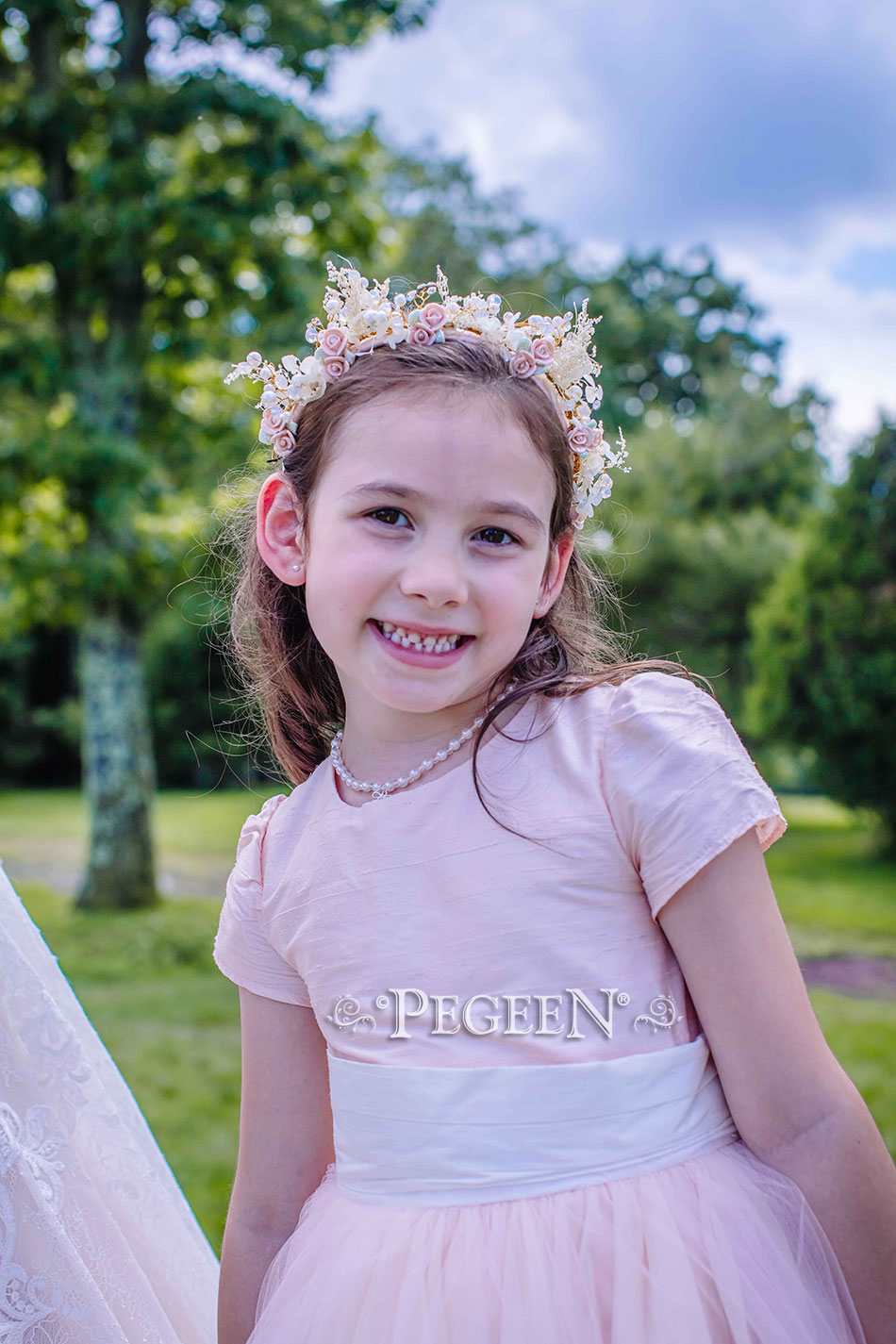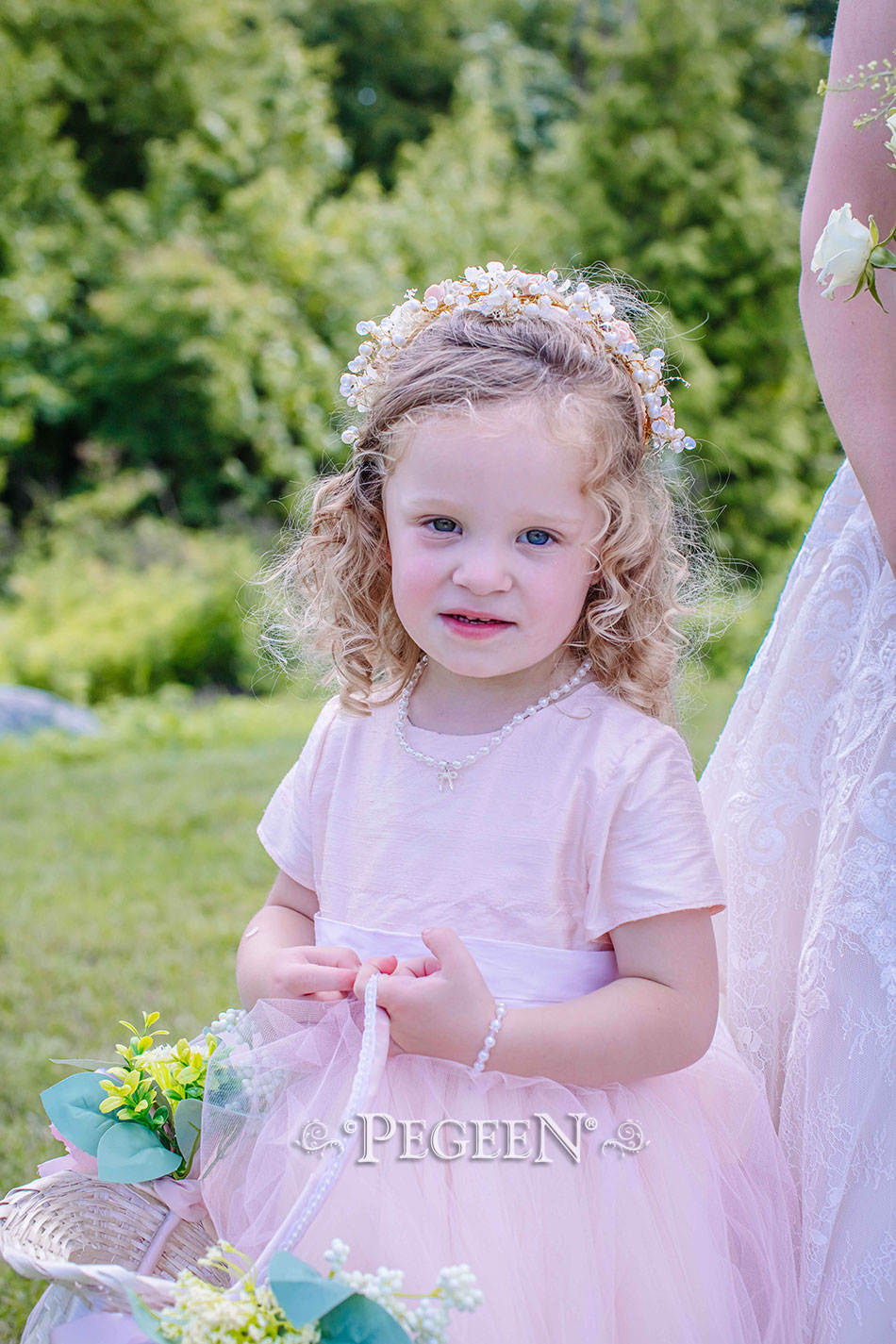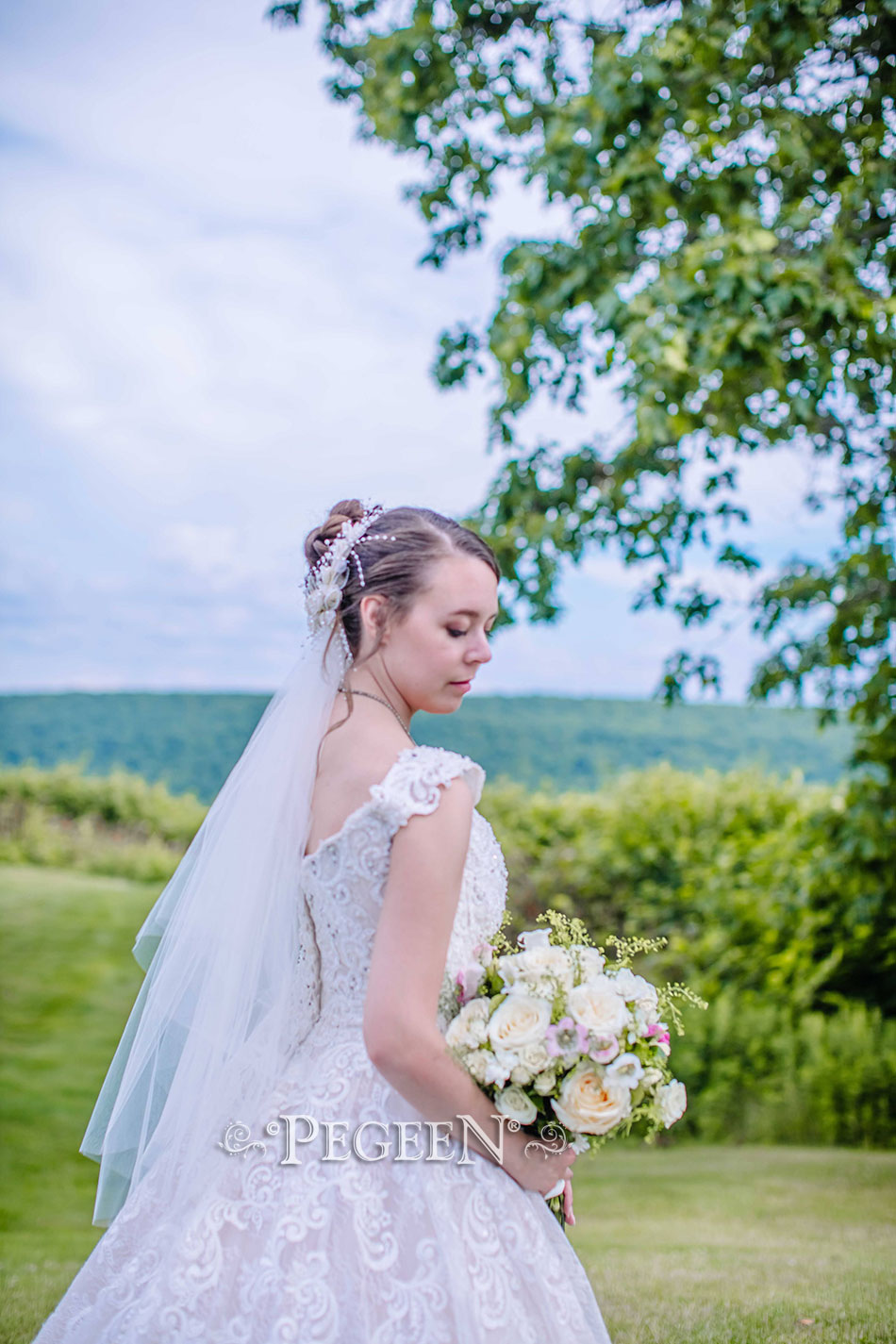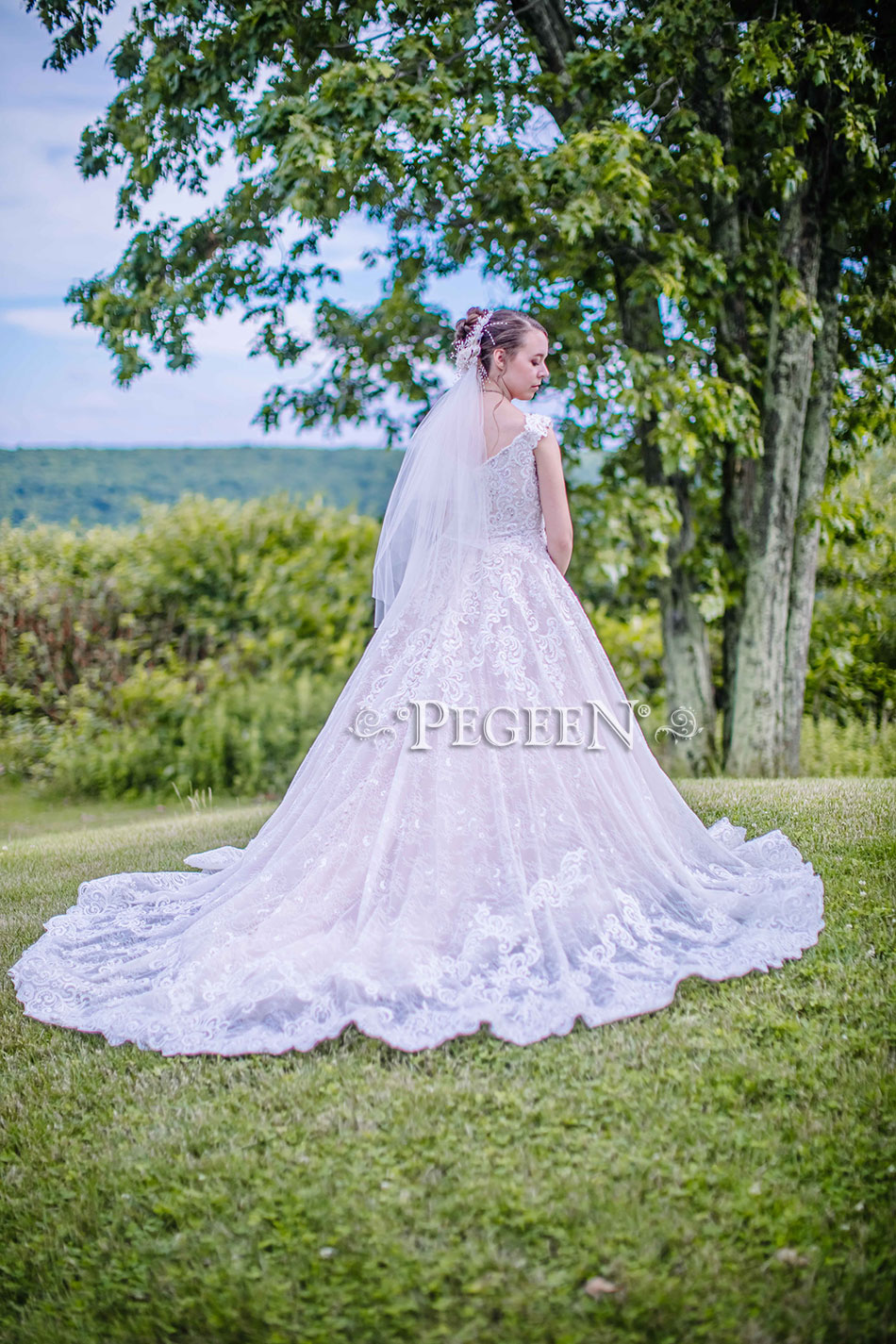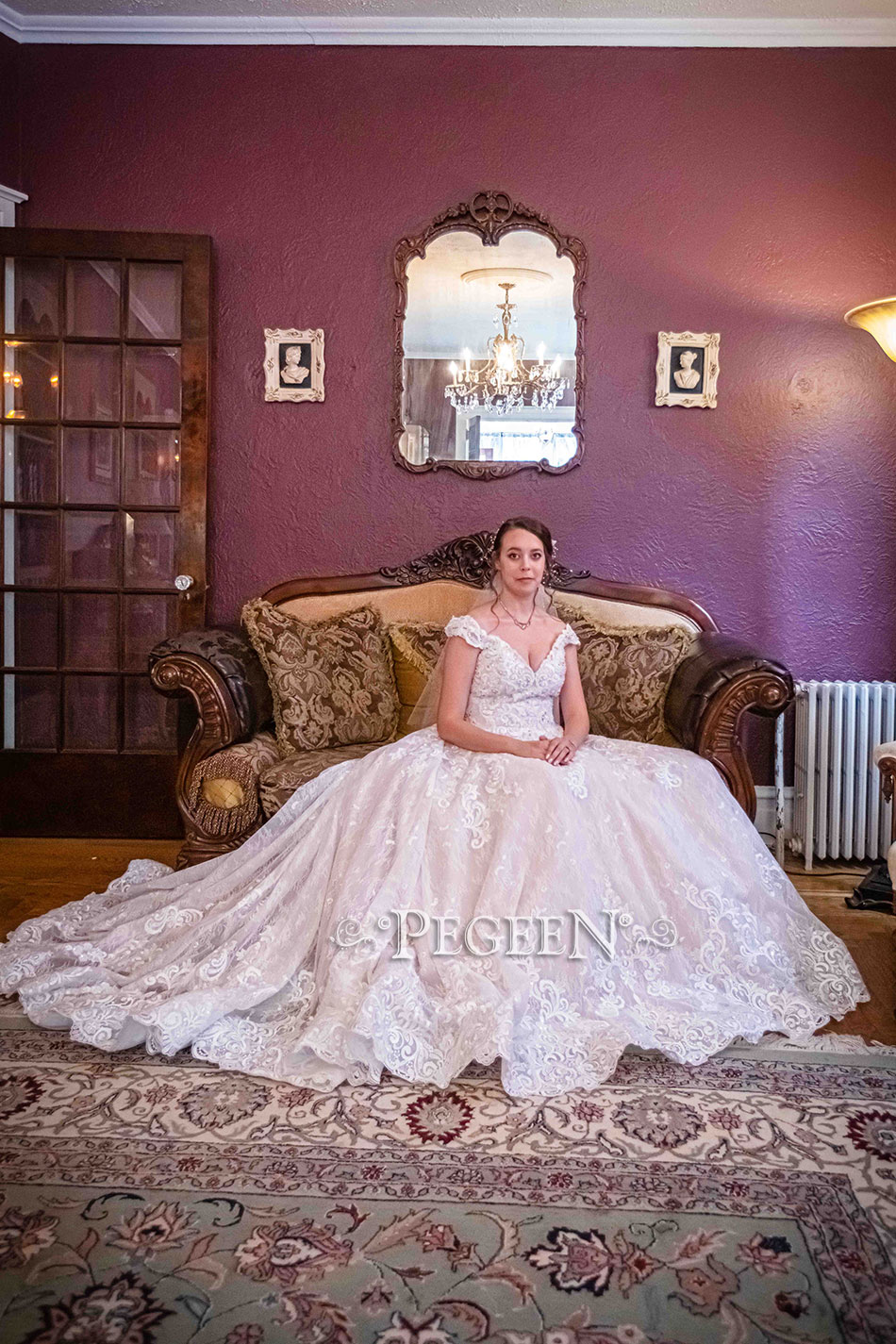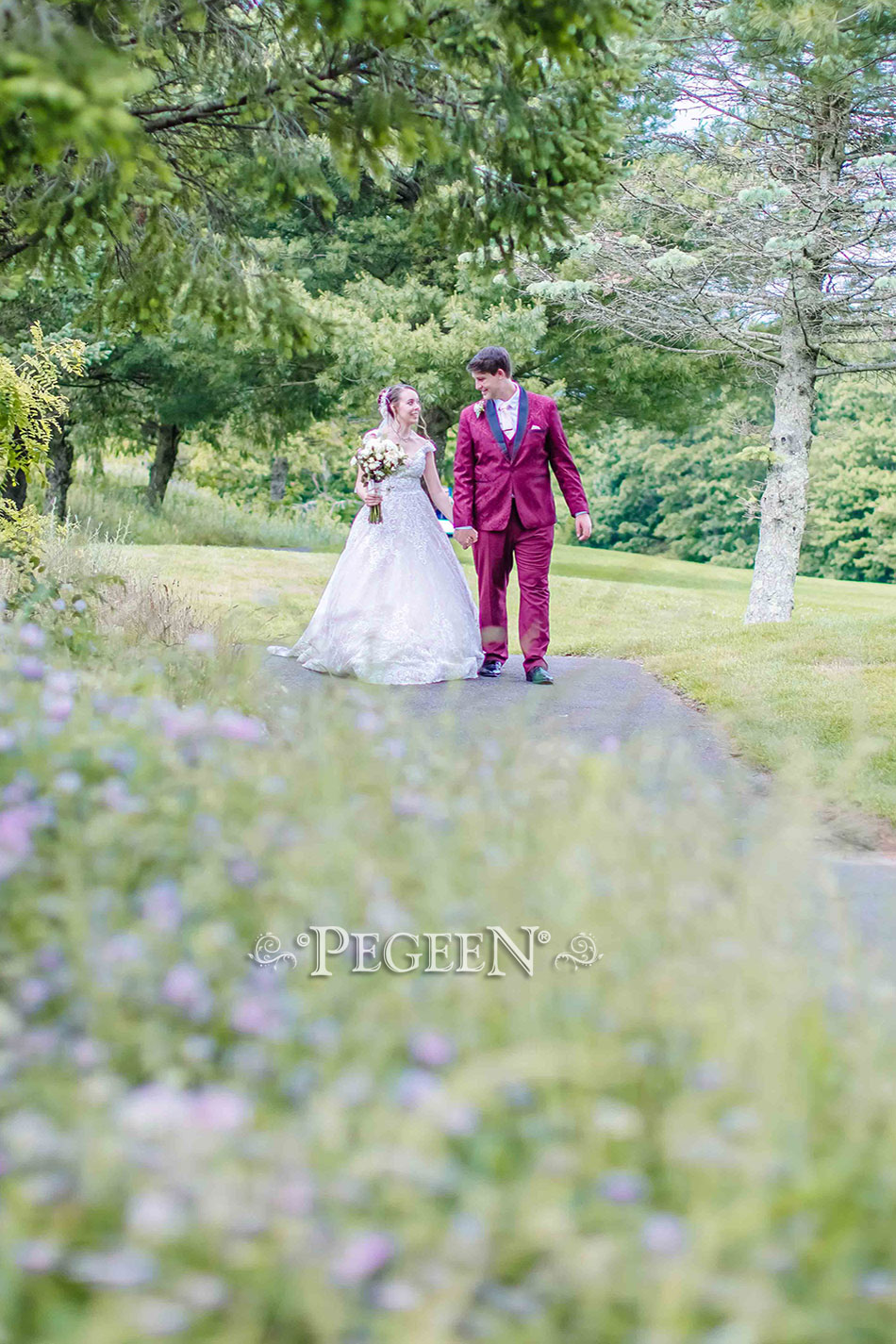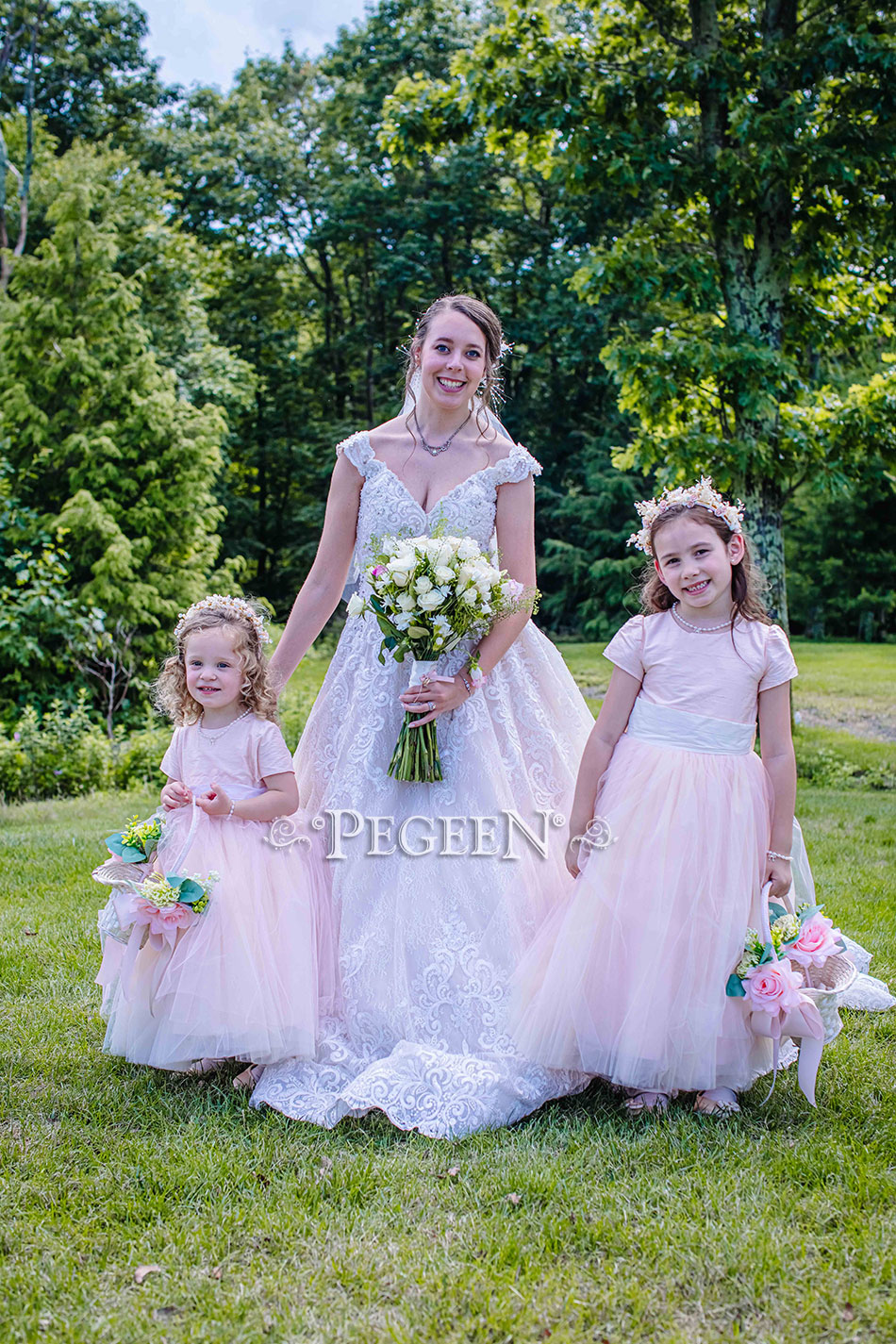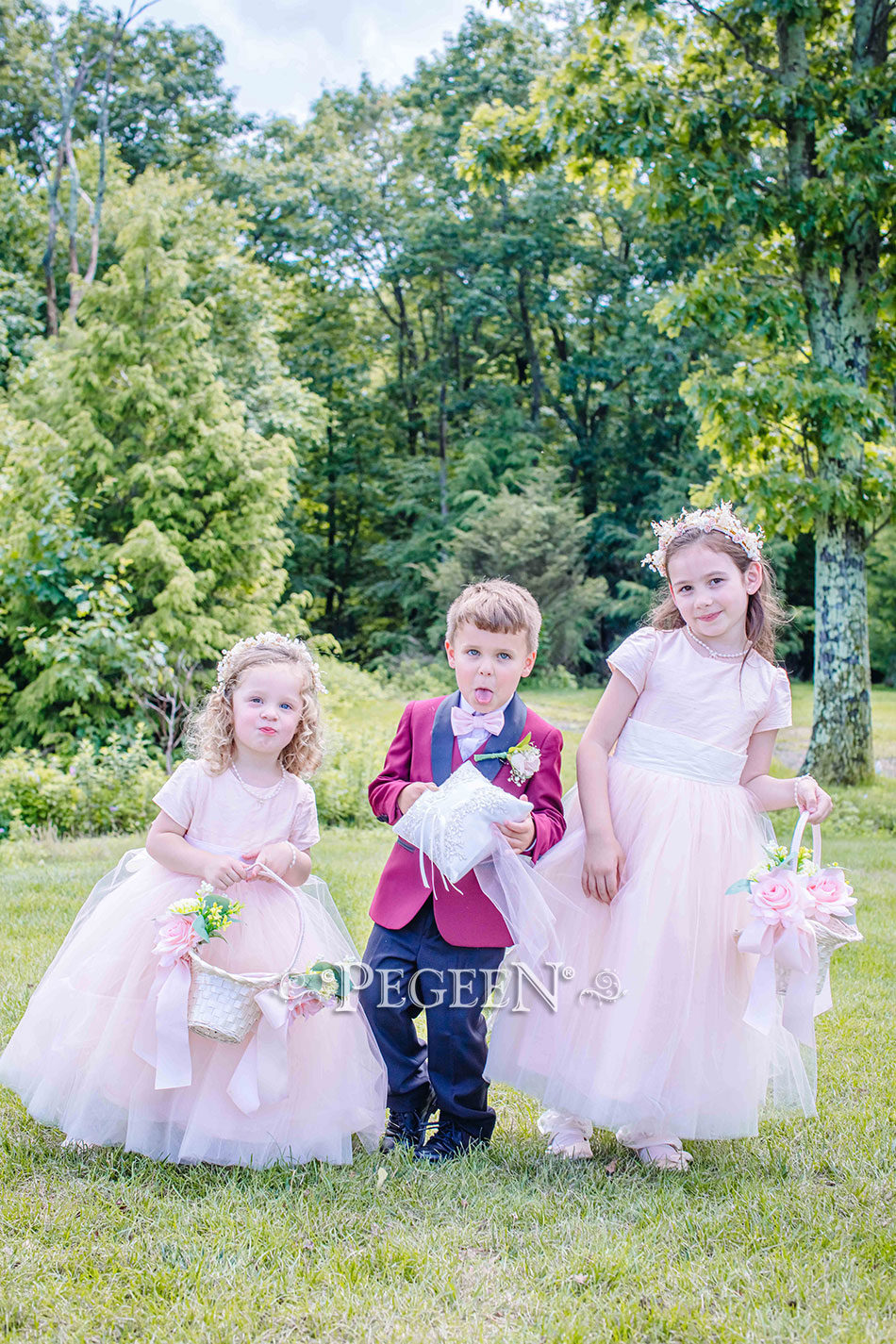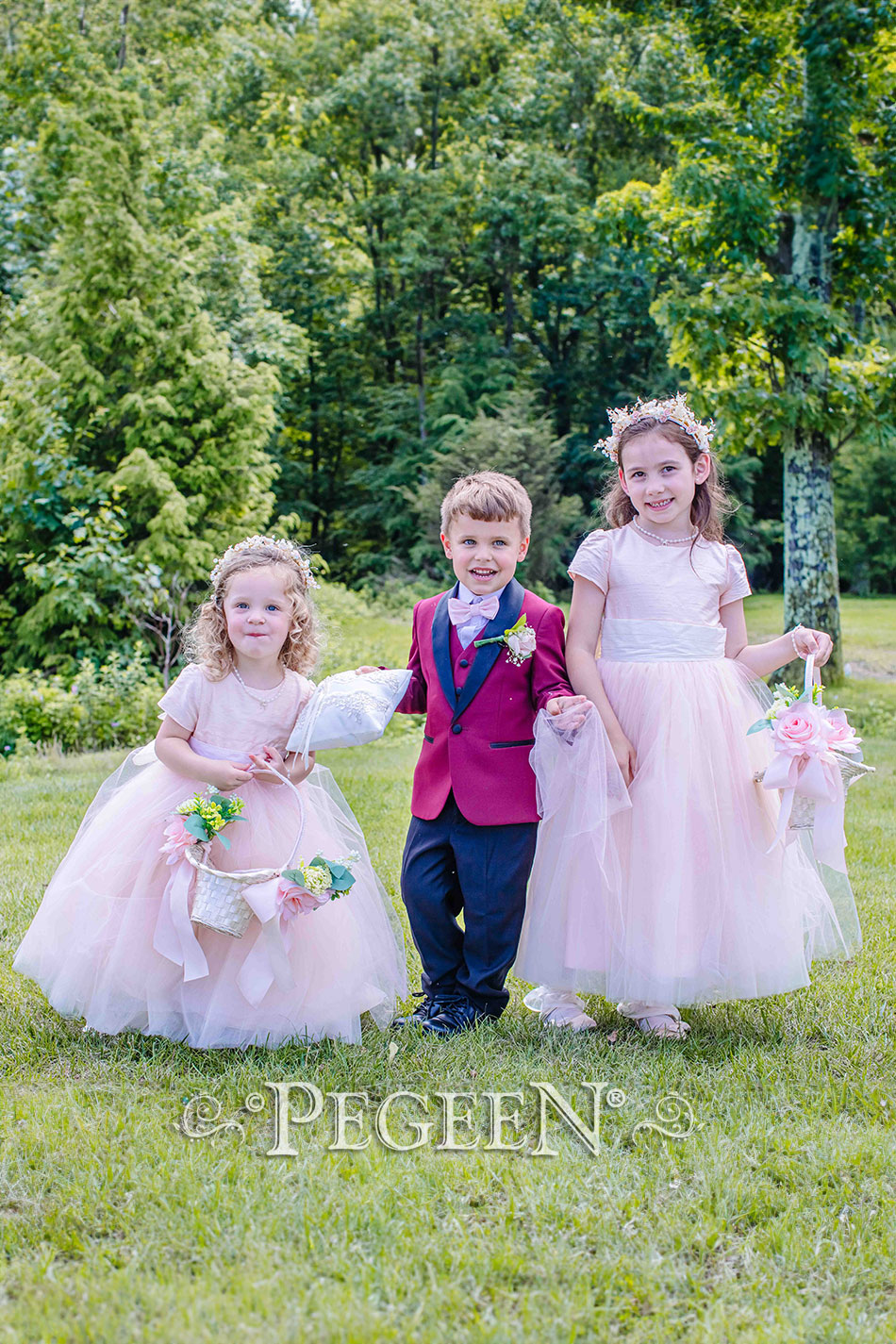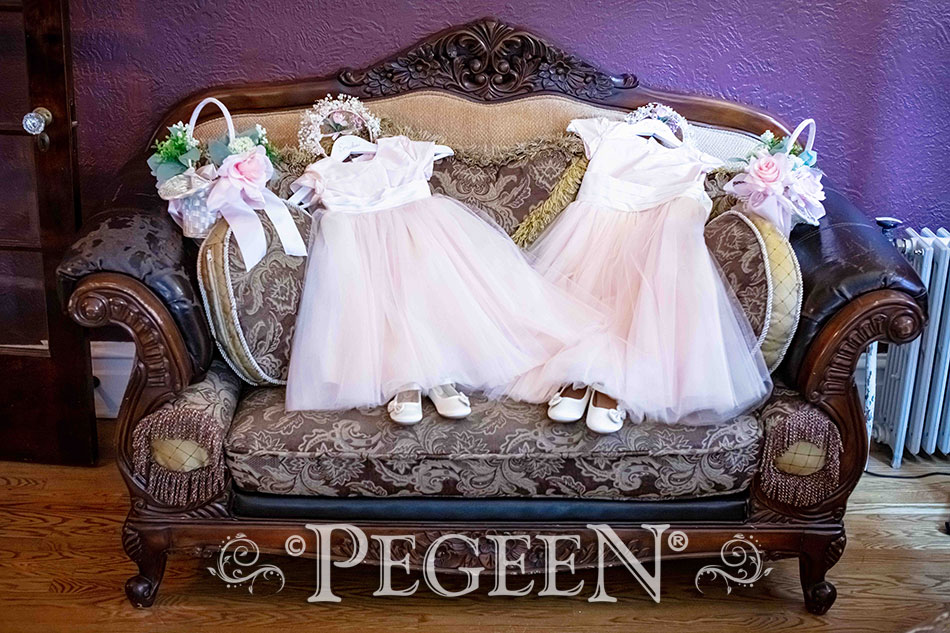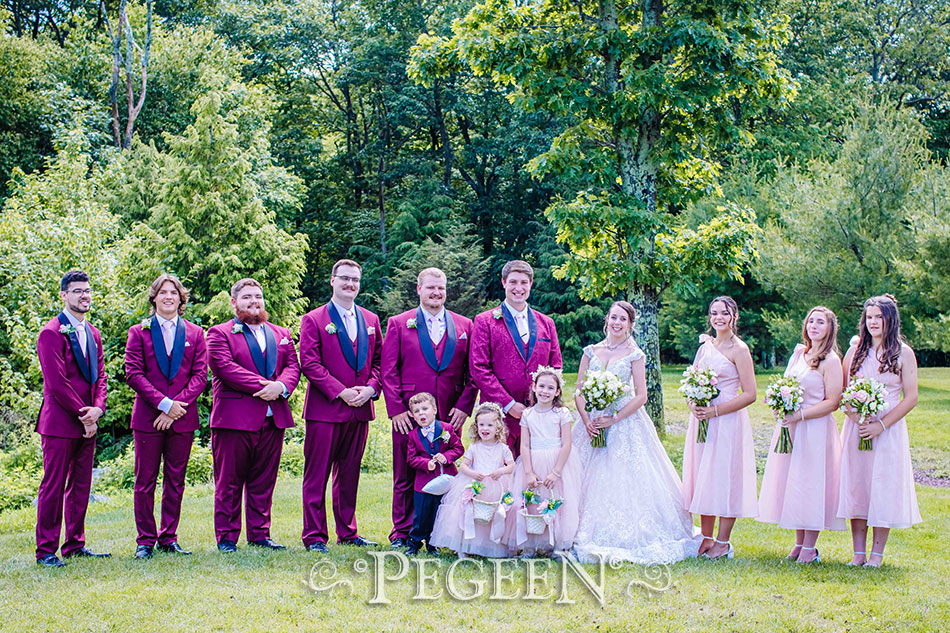 From our bride:

Here are some more details about the wedding. It took place in the mountains of PA. My husband had always dreamed of having a wedding with a mountain backdrop and a white trellis. I wanted to incorporate vintage aspects inspired by the Victorian era. The bridesmaids and myself stayed at a Victorian mansion built in 1857 in the historic town of Jim Thorpe PA. For the decor I spent the year prior to the wedding visiting antique shops gathering tea pots, jewelry, gloves, lace, handkerchiefs, and crystal to make the centerpieces. I also used pieces from my own collection of tea sets that I began assembling when I was six years old. My jewelry was my late grandmother's from the 1940s and I wore my mother's veil. At our rehearsal dinner it poured down rain and the fog was so thick that no one could see across the parking lot. We weren't certain we'd be able to have the wedding outdoors, but by the grace of God, the weather cleared the next morning creating the perfect landscape for an elegant afternoon wedding.

Pegeen Flower Girl Dress Company ~ 9147 State Rd 535 Orlando, FL 32836 ~ Shipping World Wide Since 1982