15 Best flower girl dresses for your Destination Wedding
Destination Weddings are one of our specialties.....
Destination weddings hold a special place in Pegeen's heart, as they allow us to embrace the beauty and diversity of celebrations worldwide. Our expertise extends beyond borders, and we proudly ship our exceptional flower girl dresses and attire to all countries.
When it comes to planning a destination wedding, every detail counts. Whether you're concerned about the practicality of transporting dresses in a suitcase or seeking the ideal style to complement your wedding's unique ambiance, we're here to assist you every step of the way. At Pegeen, we understand that destination weddings bring their own set of considerations, and we're well-equipped to address them.
We invite you to explore our website to discover the myriad possibilities with these 15 favorite flower girl dresses that can enhance your destination wedding. However, if you have specific questions or need personalized guidance, our dedicated team is just a phone call away at 407-928-2377. Feel free to reach out, and one of our experienced designers will gladly assist you, offering valuable insights and creative ideas tailored to your unique destination wedding vision.
Below, we've provided some examples of flower girl dresses used at destination weddings, offering a glimpse into the elegance and charm that Pegeen can bring to your celebration, no matter where in the world it takes place.
Wedding, below Fanano, Italy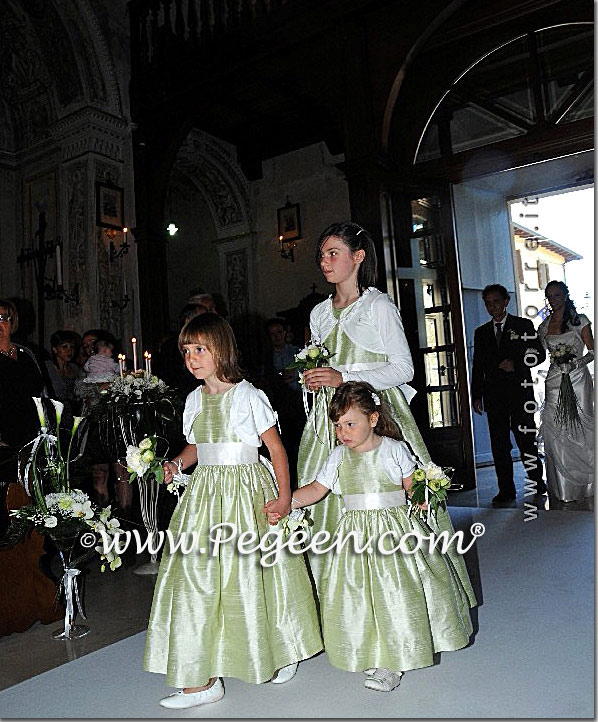 Below: I didn't have many pictures of just Aliyah on the beach in the dress...but here is my beautiful little flower girl in Belize. Enjoy! thanks, Morey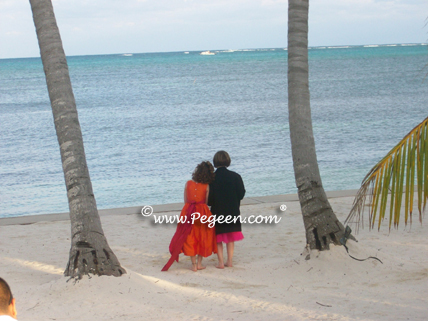 Green and navy blue wedding on Martha's Vineyard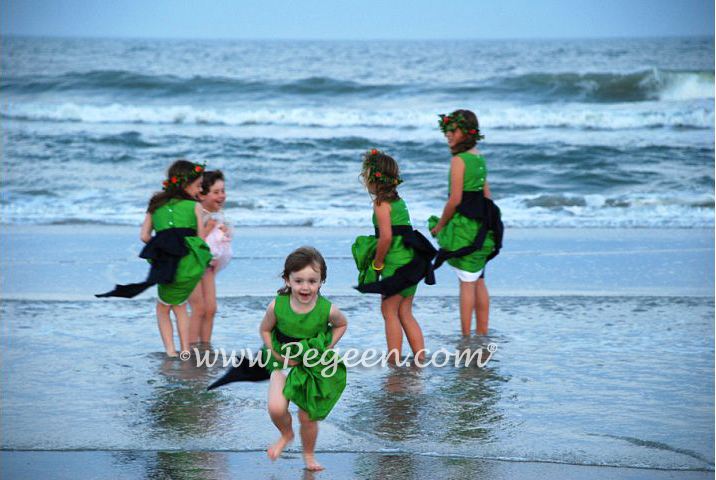 Below: Wedding in Maldives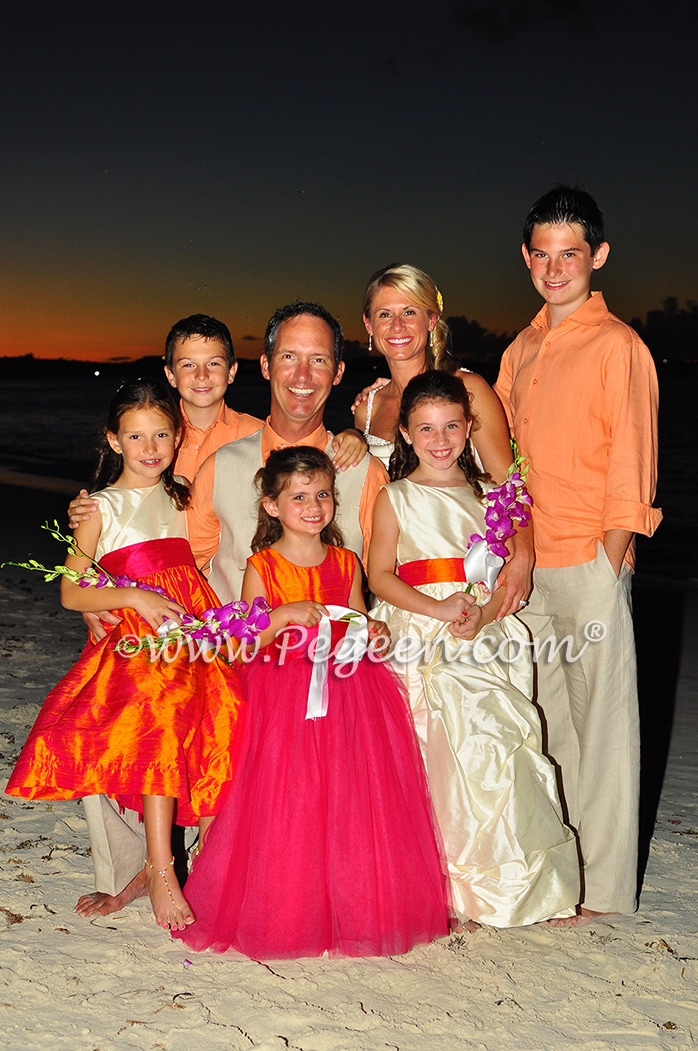 Below: Lake Tahoe, CA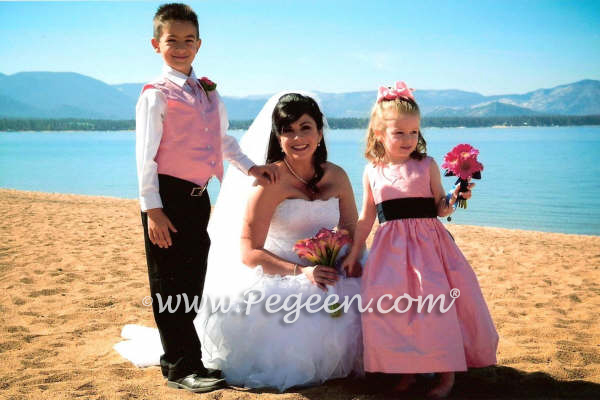 Below: Butlersbridge in Co Cavan, north of the republic of Ireland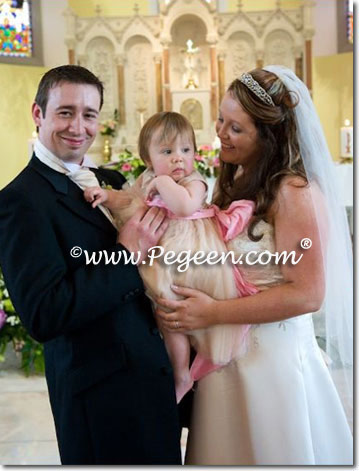 Below: Simple church wedding in Scotland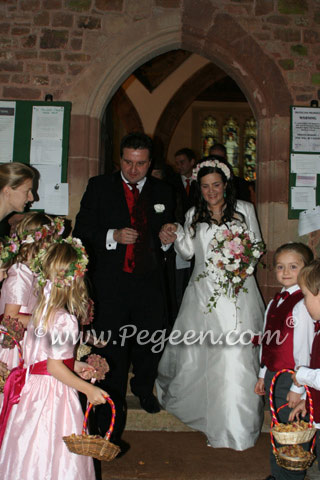 Below: Lake Tahoe, CA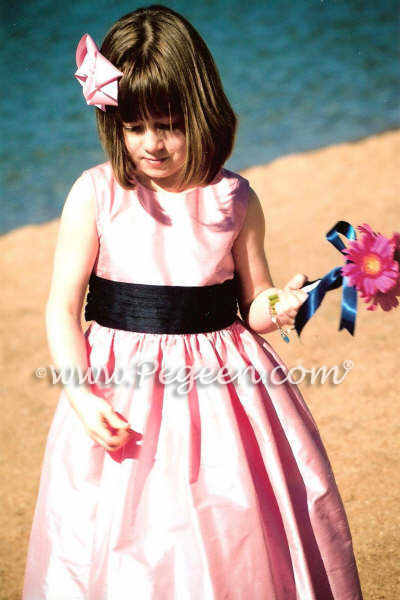 Below: Tuscany, Italy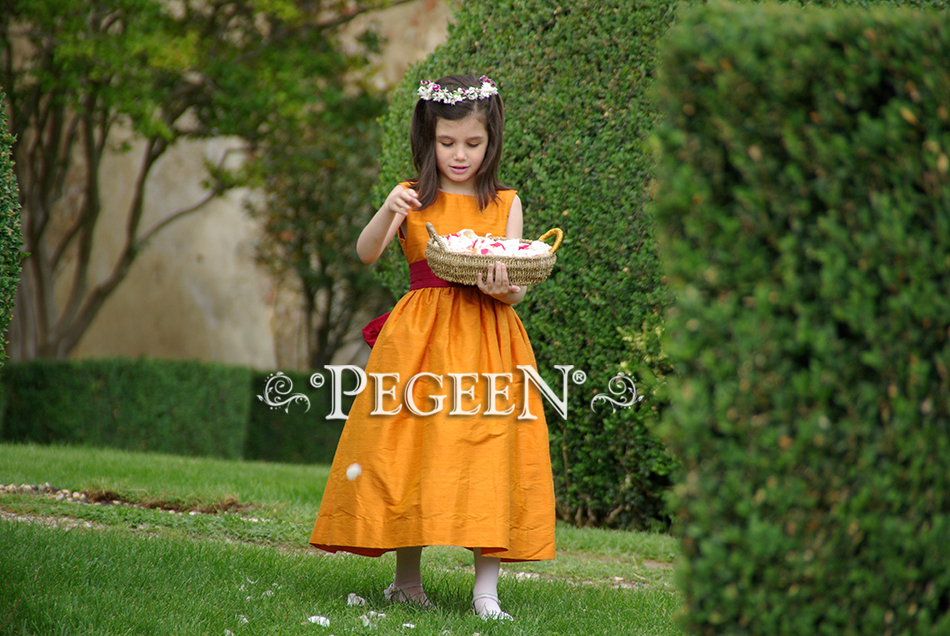 Below: Tuscany, Italy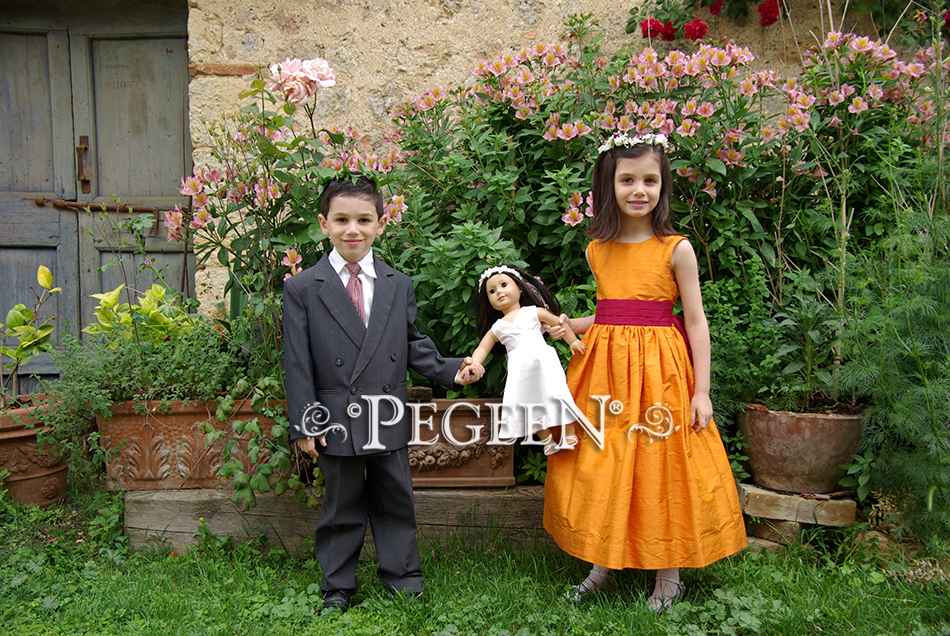 Below: Ireland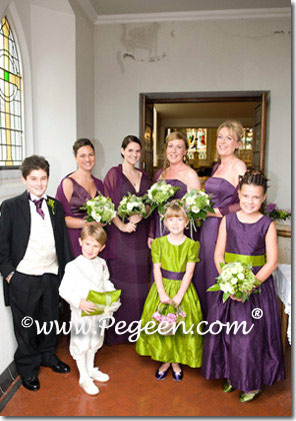 Below: France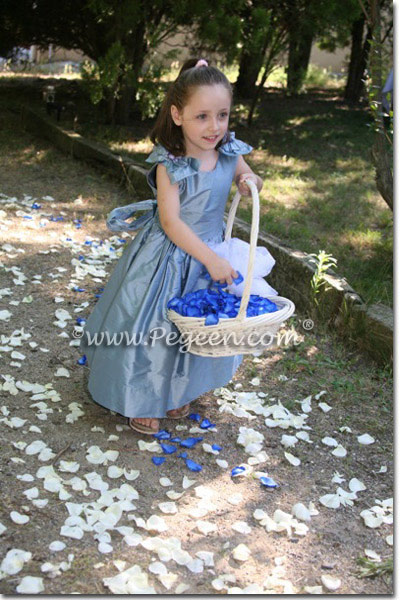 Below: The wedding location: Koh Samet, Thailand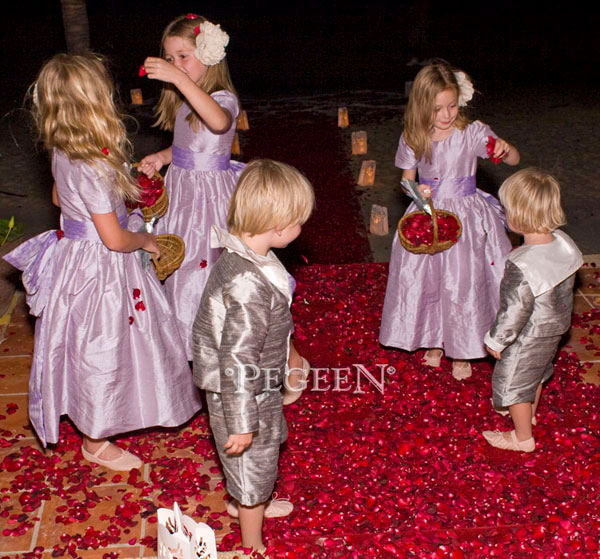 Pegeen Flower Girl Dress Company ~ 9147 State Rd 535 Orlando, FL 32836 ~ Shipping World Wide Since 1982