Flower Girl Dress for beach Wedding in blue & tangerine silk
This customer made a bold and delightful choice for her flower girl dresses, opting for the vibrant and energetic tangerine orange silk as the base color, with a playful twist of powder blue in the bustle. These stunning dresses were crafted based on Style 383, a classic design that lends itself perfectly to customization.
But the uniqueness doesn't stop there. To add an extra touch of charm and creativity, the customer decided to incorporate a special rust-colored flower at the back of the dress. This unexpected yet inspired detail not only complements the tangerine and powder blue color scheme but also adds a whimsical and organic element to the ensemble. It's these thoughtful, personalized touches that truly make each Pegeen dress a one-of-a-kind masterpiece.
here were no additional charges for this flower girl dress. Optional prices are subject to change. Check menus for current prices.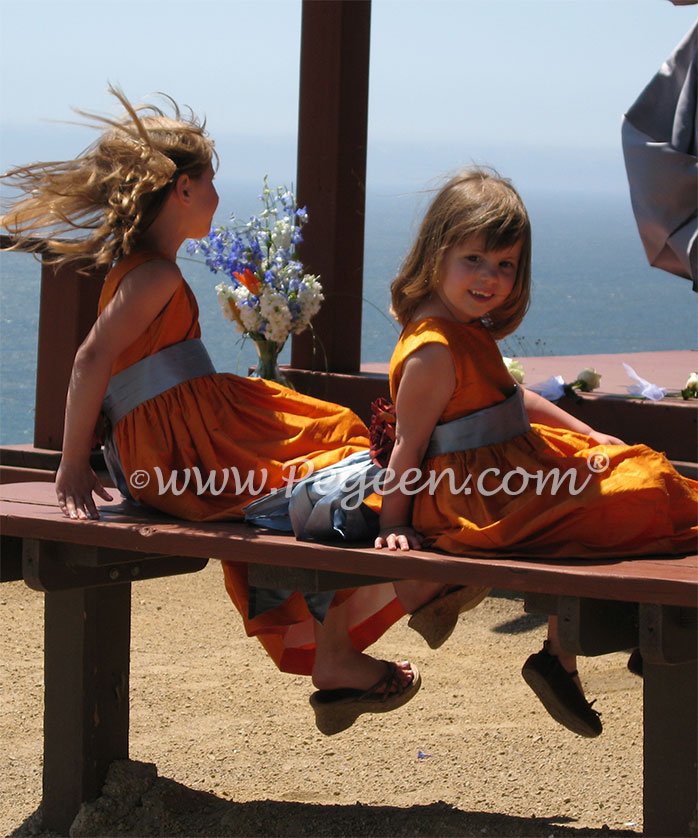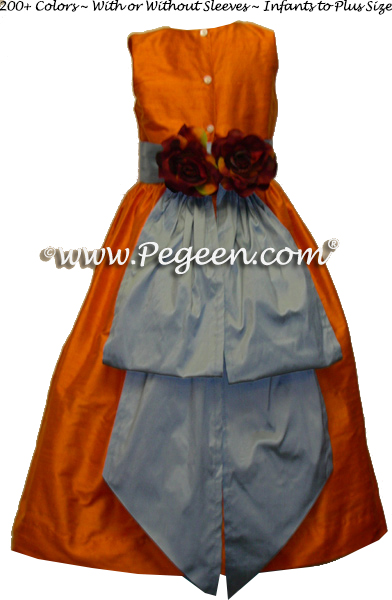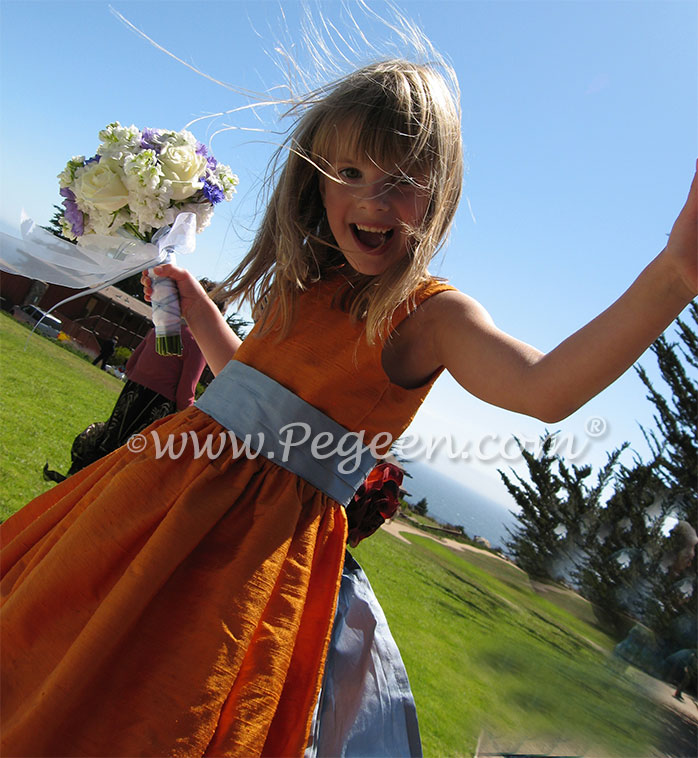 Pegeen Flower Girl Dress Company ~ 9147 State Rd 535 Orlando, FL 32836 ~ Shipping World Wide Since 1982