Lipstick Pink and Mango Style 345 Flower Girl Dress
For her special day, the customer decided to customize her flower girl dresses based on style 345, opting for a unique approach. Embracing the theme of contrast, she envisioned her girls in dresses that mirrored each other in opposite colors, creating a striking visual impact. One flower girl donned a vibrant mango orange silk dress, while the other exuded charm in a captivating lipstick pink ensemble.
The delightful mix of colors brought a lively and cheerful aura to the wedding, reflecting the joyous celebration. The adorable little attendants turned heads as they walked down the aisle, each radiating their unique personality and style. The contrasting shades added an enchanting touch, beautifully complementing the bride's vision for her special day. With style 345 as the foundation, these bespoke flower girl dresses made a lasting impression and added a memorable element to the entire event.
There were no additional charges for this flower girl dress. Optional prices are subject to change. Check menus for current prices.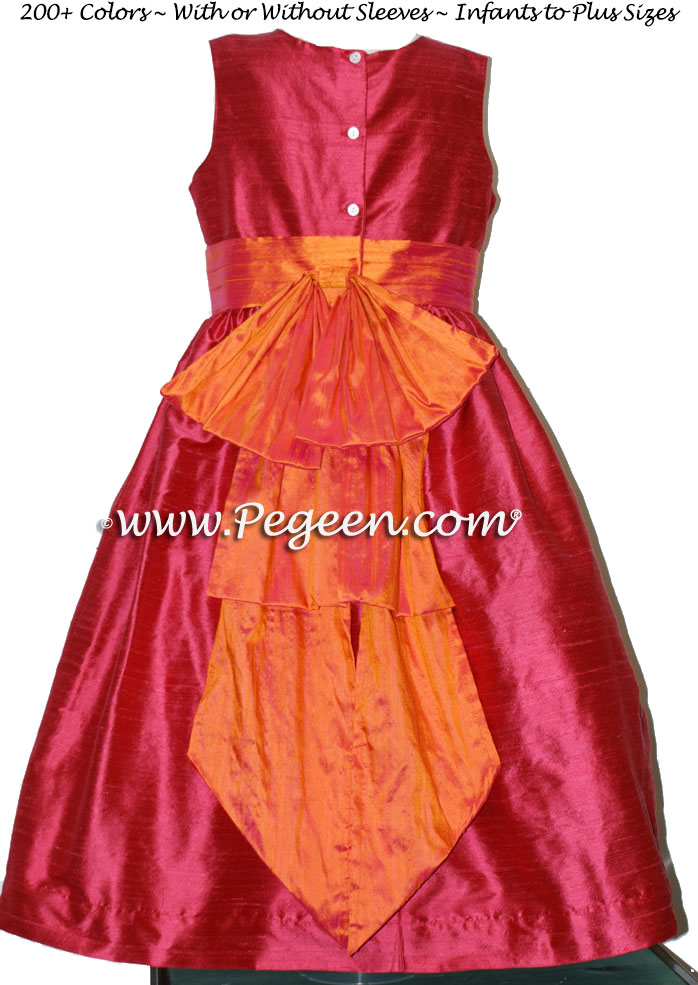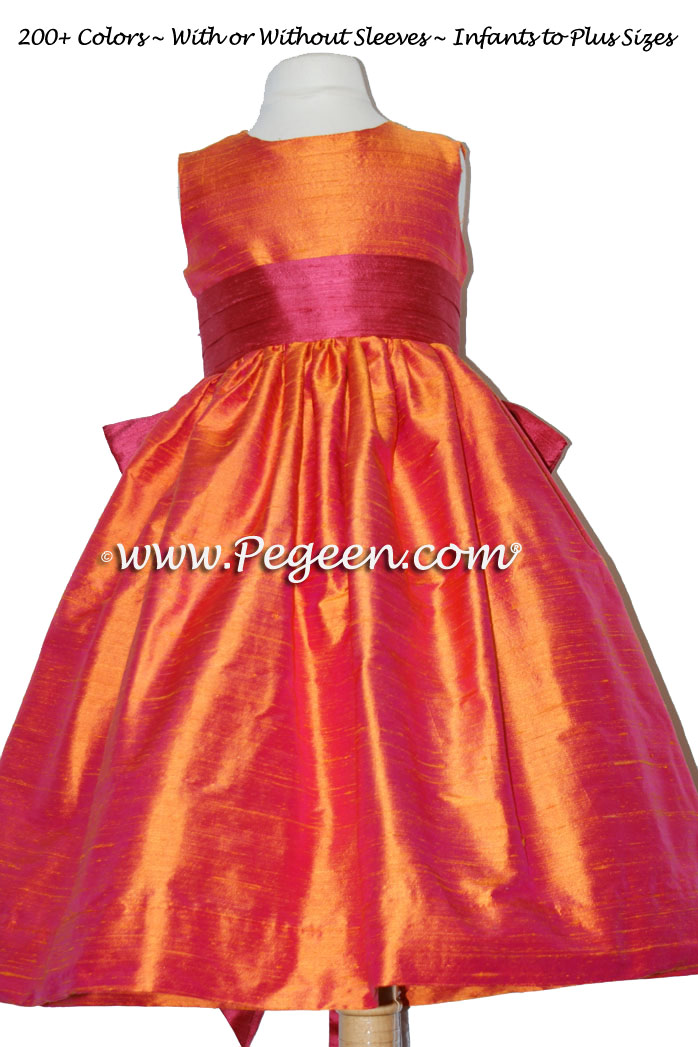 Pegeen Flower Girl Dress Company ~ 9147 State Rd 535 Orlando, FL 32836 ~ Shipping World Wide Since 1982