Silk Flower Girl Dress Style 355 Chocolate brown and tiffany
The customer had a specific vision for her Junior Bridesmaid Dresses based on Style 355. She opted for a unique combination, with a chocolate-colored skirt and a pond-colored bustle. These modifications added a touch of individuality to the dresses, perfectly complementing the overall wedding theme. Additionally, the customer decided to remove the flowers for the reception, allowing for more freedom of movement and comfort. The resulting dresses beautifully showcased the bride's personal style and created a cohesive look for the bridal party.
There were no additional charges for this flower girl dress. Optional prices are subject to change. Check menus for current prices.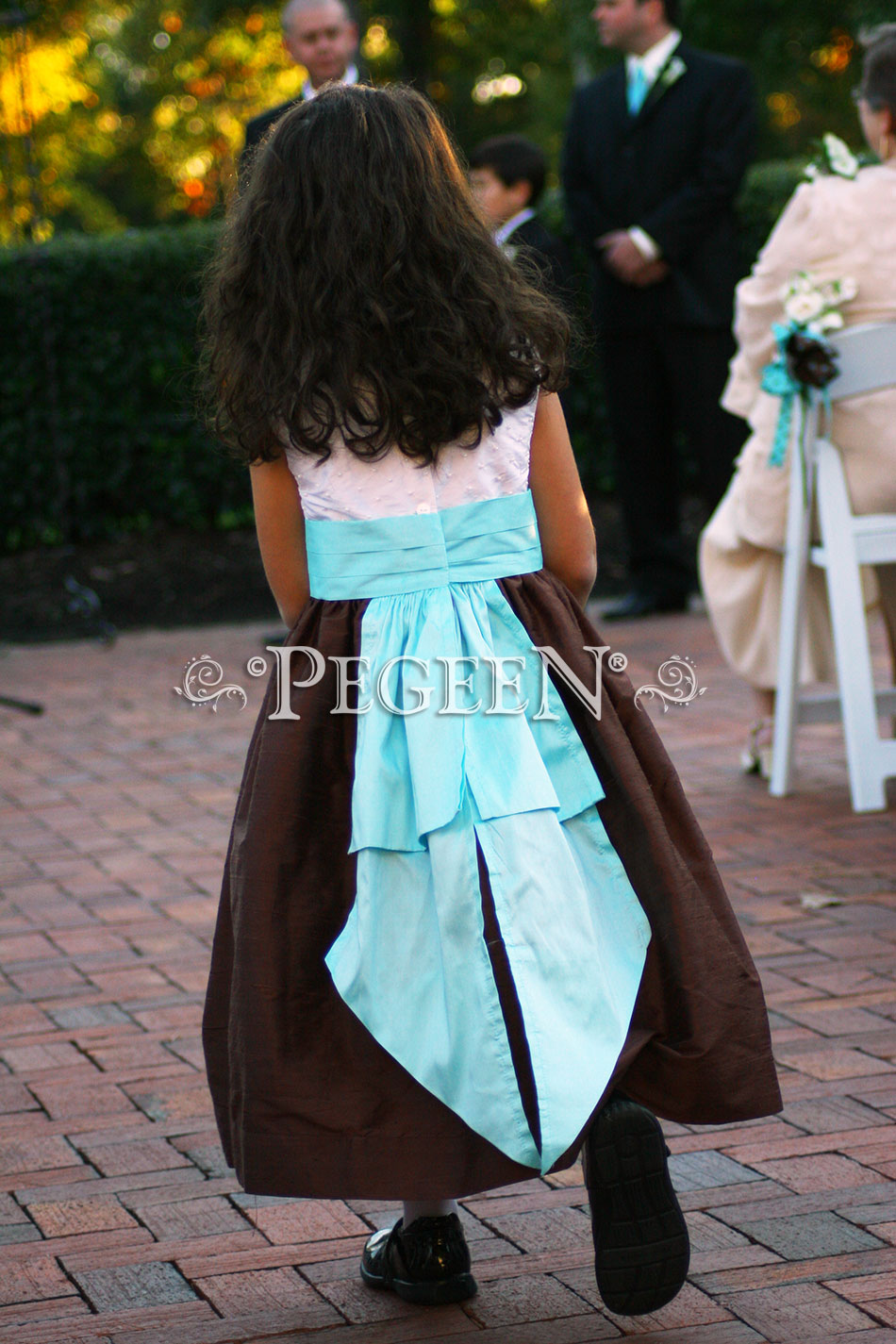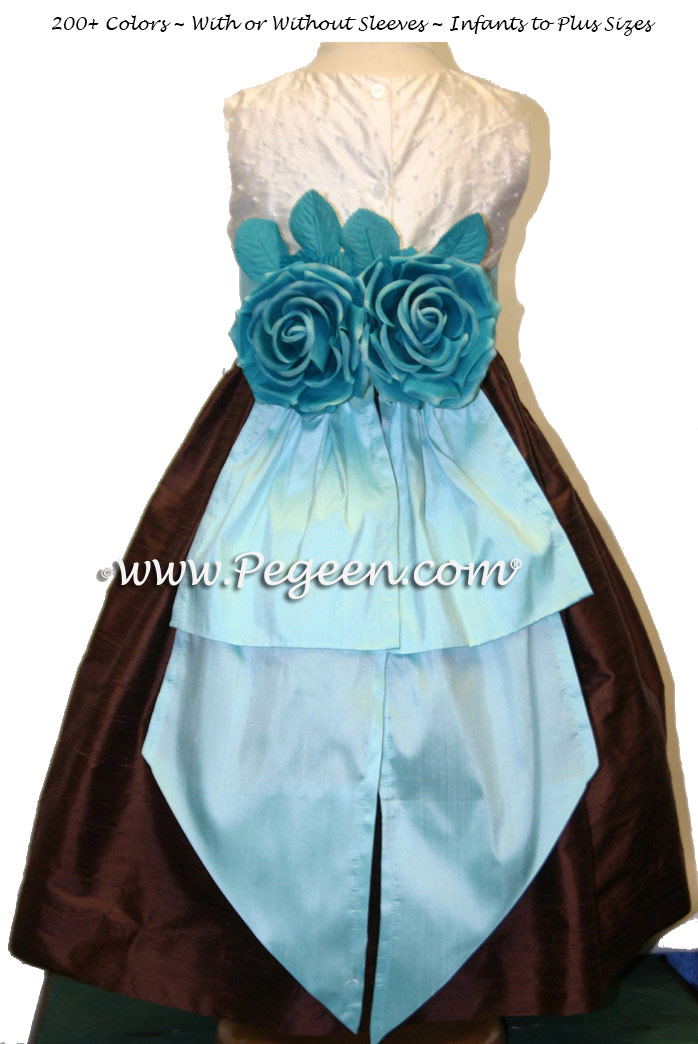 Pegeen Flower Girl Dress Company ~ 9147 State Rd 535 Orlando, FL 32836 ~ Shipping World Wide Since 1982