Infant Flower Girl Dress in Sprite Green and Sorbet Pink with Sequins
For this delightful ensemble, our customer embarked on a journey of whimsy and charm, choosing our beloved Style 355 as the canvas for her flower girl dresses. She was determined to infuse the spirit of nature and vitality into her vision, which is why she opted for the vibrant and lively colors of sprite green and sorbet pink silk. These shades beautifully captured the essence of a blooming garden, where each flower dances in harmony with the breeze.
One of the key design elements that elevated this creation to a whole new level of elegance was the addition of the antique white diamond crystals on the bodice. These sparkling accents served as delicate dewdrops, glistening in the morning sun. They not only added a touch of enchantment to the dresses but also beautifully complemented the chosen color palette, creating a harmonious blend of grace and playfulness.
To complete the look, our customer decided to incorporate the v-back feature, which added a subtle hint of sophistication while ensuring that the dresses remained comfortable and easy to wear. This choice exemplified our commitment to not only crafting visually stunning garments but also ensuring that they align with the practical needs of young flower girls. In the end, this creation stood as a testament to the power of collaboration between our talented designers and a customer's unique vision, resulting in flower girl dresses that were not just attire but a symbol of nature's beauty and childhood dreams coming to life.
There were no additional charges for this flower girl dress. Optional prices are subject to change. Check menus for current prices.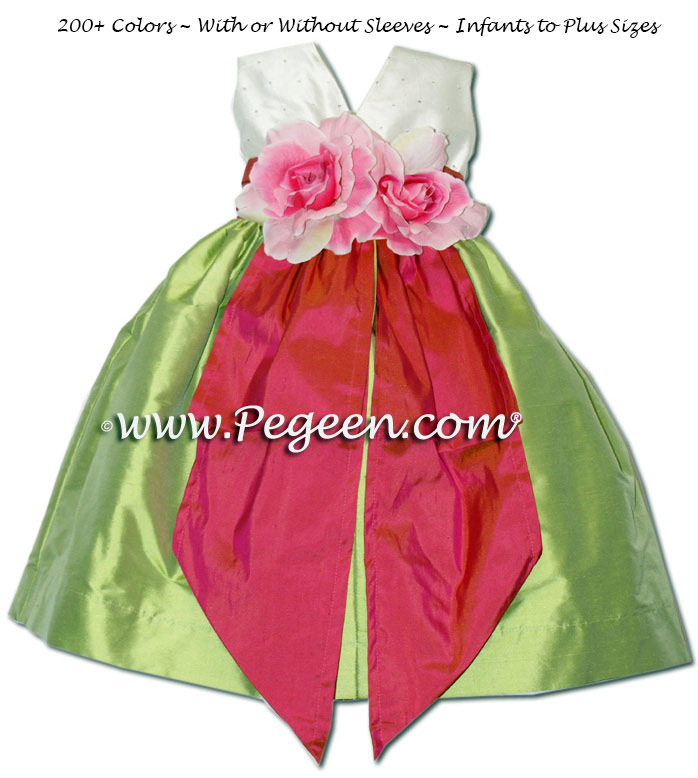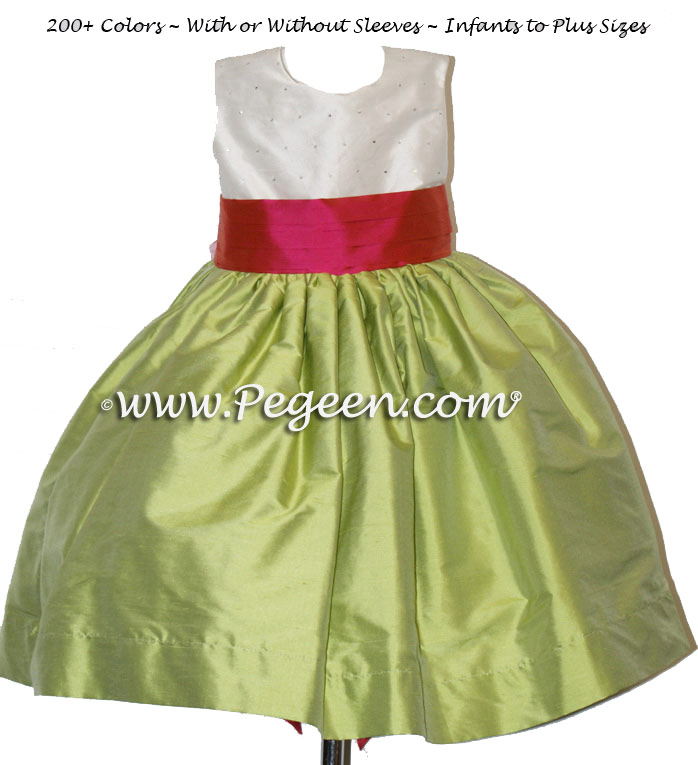 Pegeen Flower Girl Dress Company ~ 9147 State Rd 535 Orlando, FL 32836 ~ Shipping World Wide Since 1982