Classic flower girl dress in Bisque silk and Aqua tulle
Delving into the realm of elegance and creativity, this customer embarked on a journey to design flower girl dresses that would capture attention and embody her unique vision. Inspired by the timeless style 356, she dared to reimagine the color scheme, opting for a delicate bisque base and a striking aqualine sash. This bold decision yielded a stunning result that perfectly complemented the overall aesthetic of the wedding.
The impact of her design choice was truly remarkable, as these distinctive flower girl dresses stood out among the sea of traditional options. The attention to detail and the harmonious blend of bisque and aqualine hues not only added a touch of sophistication but also earned the dresses a noteworthy accolade. The dresses were honored with the coveted title of "Wedding of the Year Runner-Up" for the prestigious 2009-2010 season, a testament to the bride's keen eye for design and her commitment to creating an unforgettable celebration.
In the annals of wedding history, these flower girl dresses carved a remarkable place, showcasing the power of personalization and ingenuity. By choosing style 356 as a canvas and infusing it with the distinctive combination of bisque and aqualine, the bride not only adorned her wedding with an enchanting aesthetic but also etched her name in the memories of all who attended the event.
There were no additional charges for this flower girl dress. Optional prices are subject to change. Check menus for current prices.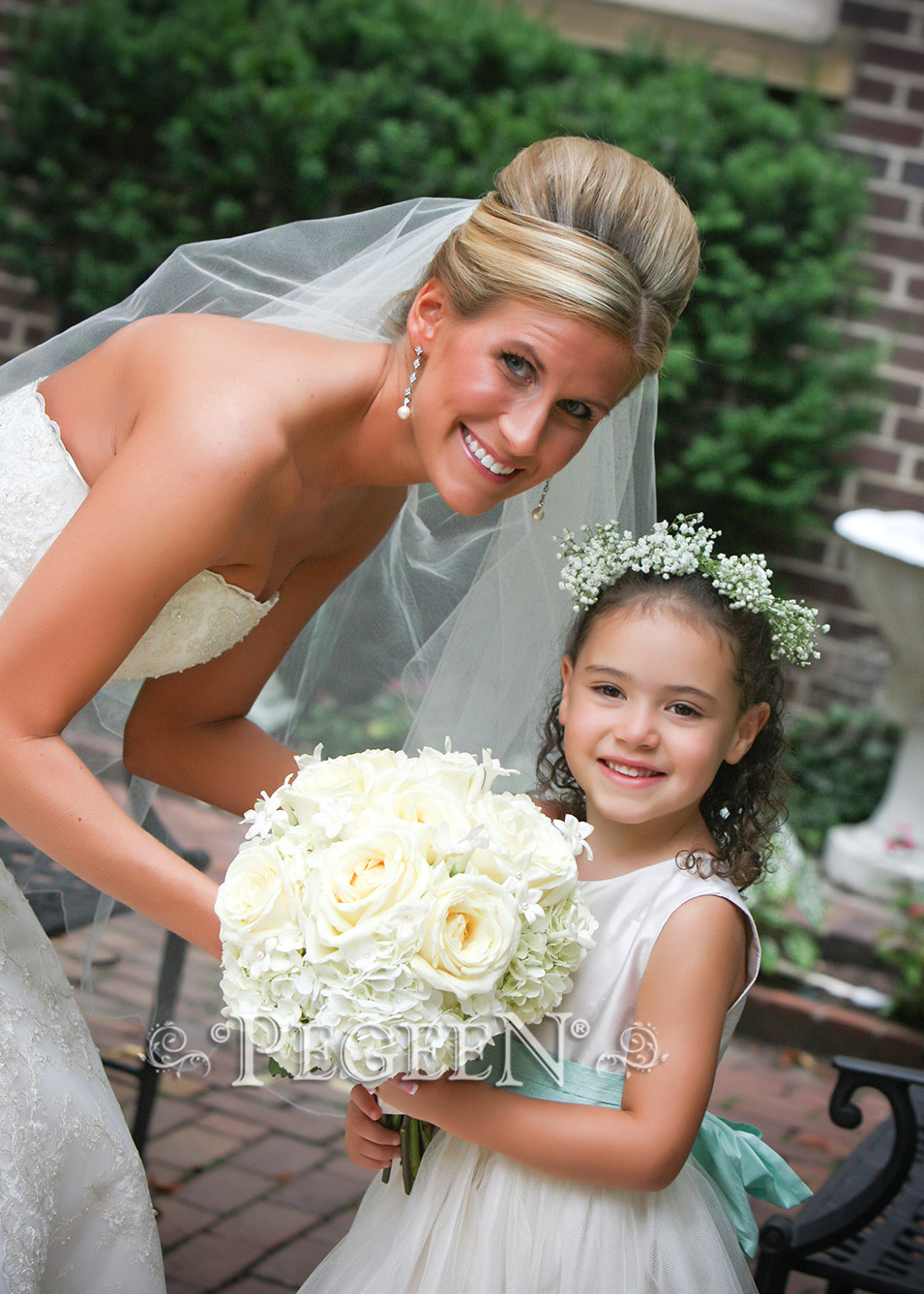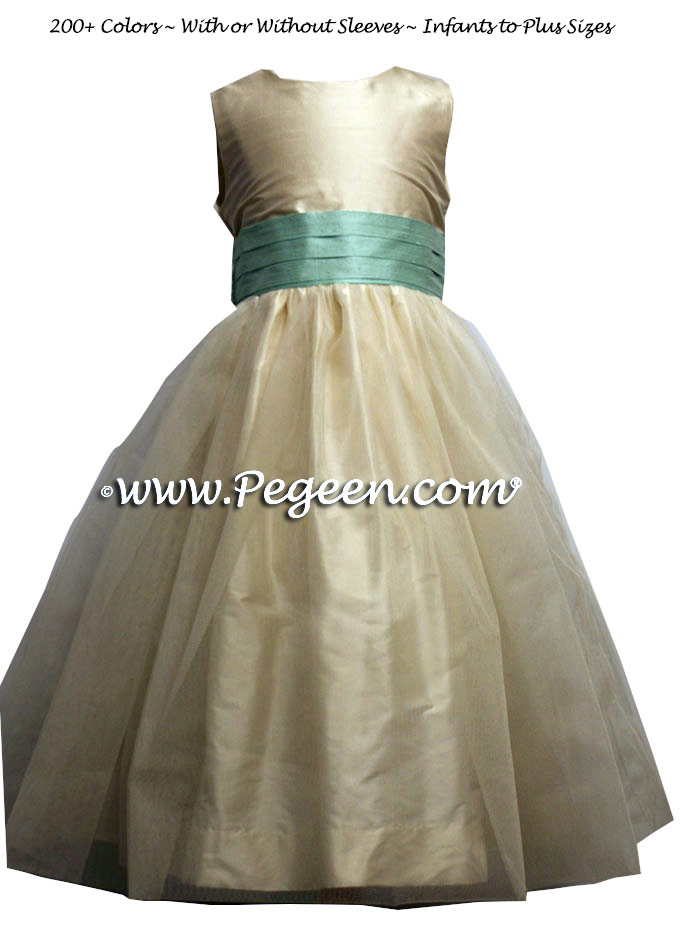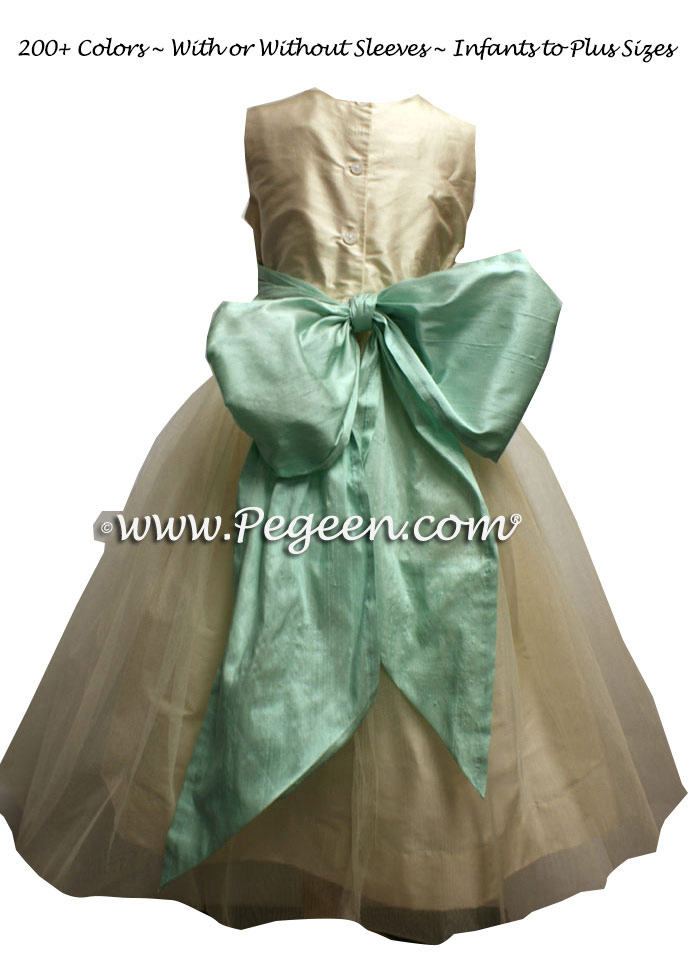 Pegeen Flower Girl Dress Company ~ 9147 State Rd 535 Orlando, FL 32836 ~ Shipping World Wide Since 1982