Ivory Tulle, Bisque & Bermuda Silk Flower Girl Dress
This customer's creative vision for her flower girl dresses was brought to life through the timeless elegance of Pegeen's style 356. Opting for different looks for each of her three flower girls, she selected a delicate bisque hue as the base and paired it with a striking Bermuda sash. This combination effortlessly complemented the overall theme of her wedding, adding a touch of sophistication and vibrancy to the bridal party's look.
The result was truly spectacular and resonated with many, as these dresses earned the well-deserved recognition of being the runner-up for the prestigious Wedding of the Year award in 2009-2010. The choice of bisque and Bermuda, along with the impeccable craftsmanship, contributed to an ensemble that perfectly encapsulated the beauty and charm of the occasion.
To top it all off, the best part was that these exquisite flower girl dresses came without any additional charges, providing not only an enchanting visual spectacle but also an exceptional value. The bride's careful selection and the skillful execution by Pegeen's team resulted in flower girl dresses that were not only beautiful but also memorable, marking a significant contribution to the overall success of the wedding celebration.
Optional prices are subject to change. Check menus for current prices.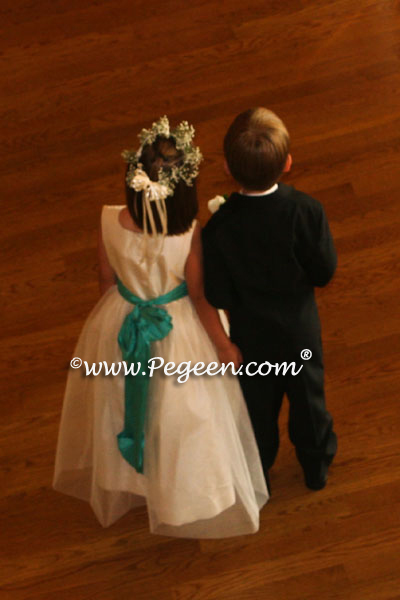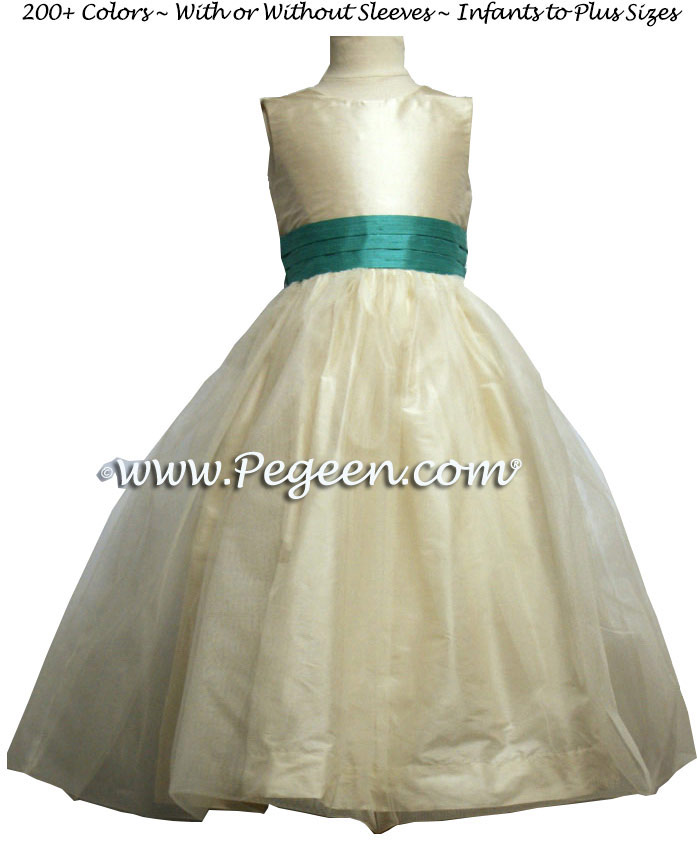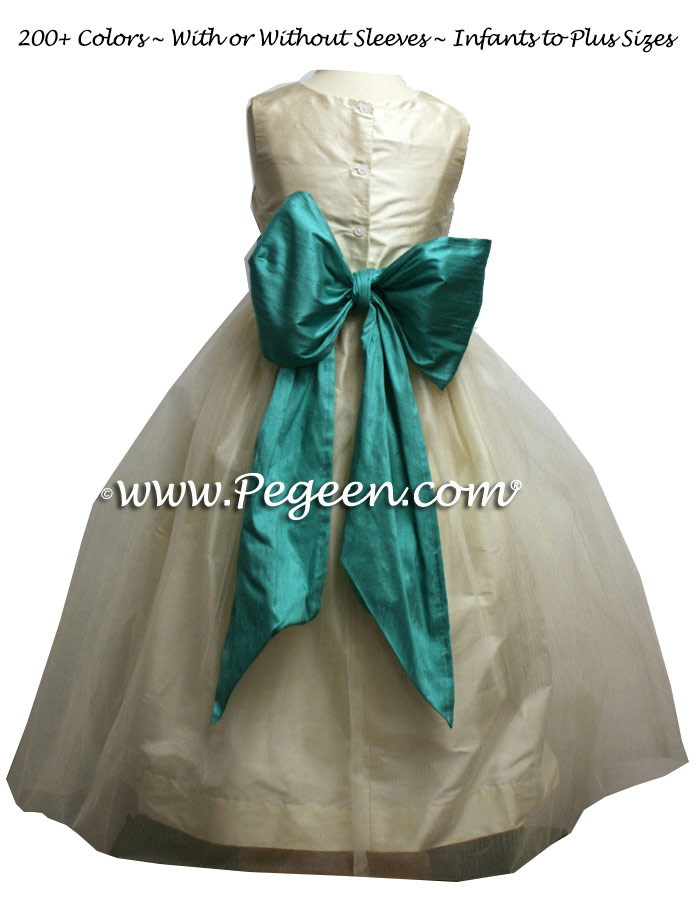 Pegeen Flower Girl Dress Company ~ 9147 State Rd 535 Orlando, FL 32836 ~ Shipping World Wide Since 1982