Bisque Tulle Jr Bridesmaid Dress Pegeen Style 356
In crafting her flower girl dresses, this customer embraced the timeless beauty of style 356 as the foundation. With a clear vision in mind, she aimed to infuse elegance into every detail. To achieve this, she selected a delicate and refined color scheme, opting for a Bisque (creme) sash that would exude a sense of understated sophistication. This choice promised to complement the dresses beautifully, creating a harmonious blend of hues.
Adding a touch of classic charm, the customer opted for the Ballet Neckline +10, a choice that would infuse the dresses with a sense of grace and poise. This neckline selection held the promise of flattering the young wearers while maintaining an element of timelessness. The Ballet Neckline +10 was set to enhance the overall aesthetics of the dresses, contributing to their enchanting appeal.
The outcome was a collection of flower girl dresses that seamlessly combined style 356's graceful design with the customer's specific preferences. The Bisque sash added a touch of refined contrast, while the Ballet Neckline +10 elevated the dresses to a new level of elegance. This combination of elements reflected the customer's meticulous attention to detail and her commitment to creating a truly captivating ensemble that would leave a lasting impression.
There were no additional charges for this flower girl dress. Optional prices are subject to change. Check menus for current prices.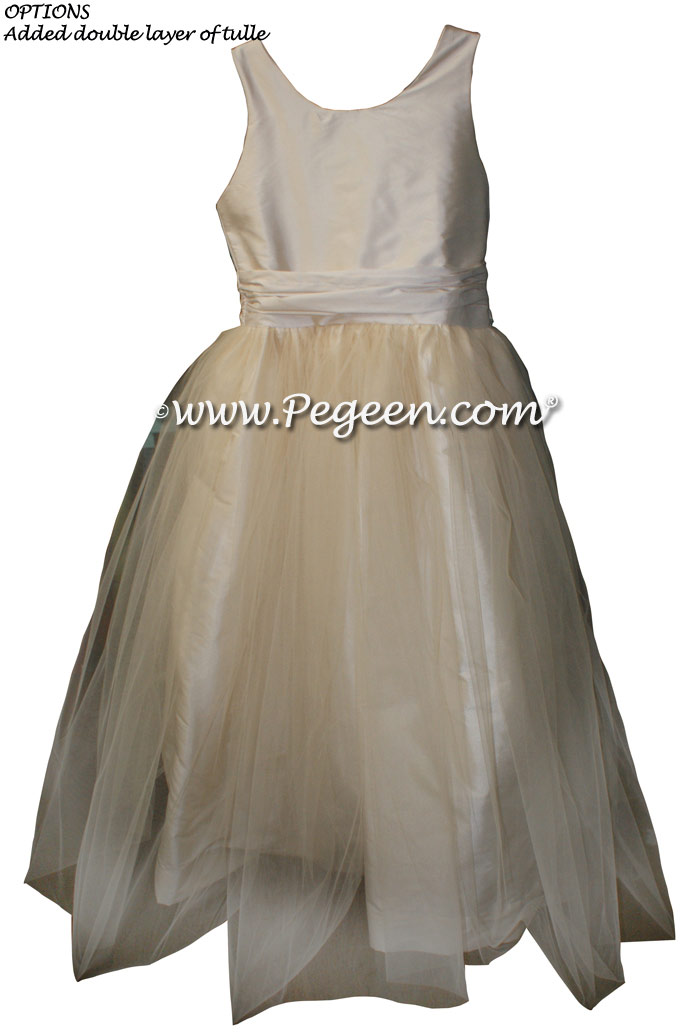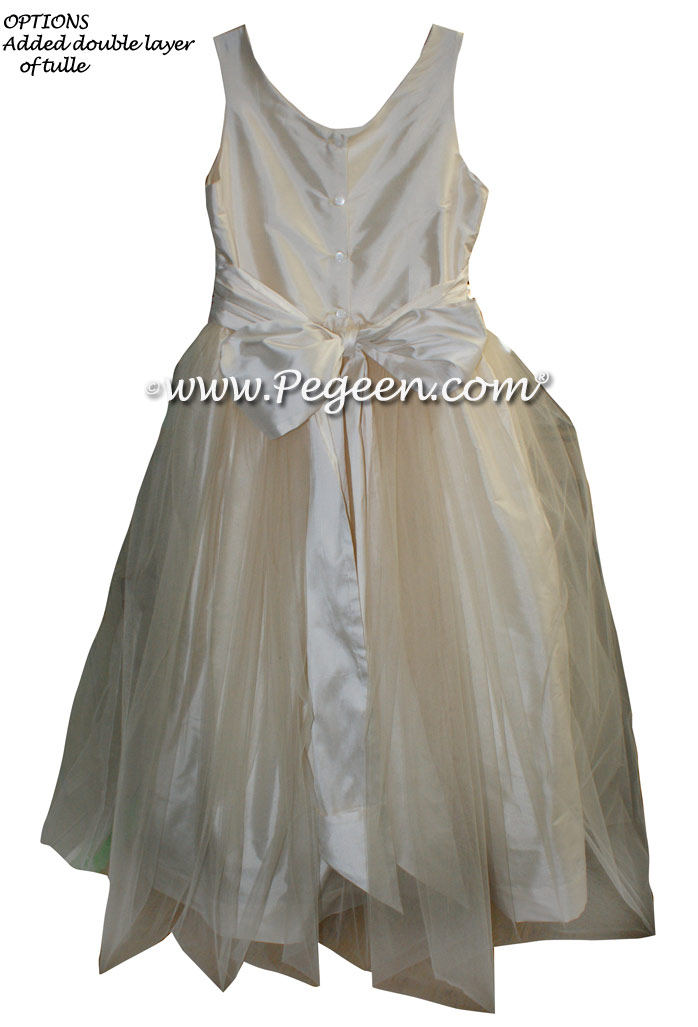 Pegeen Flower Girl Dress Company ~ 9147 State Rd 535 Orlando, FL 32836 ~ Shipping World Wide Since 1982