Toddler Flower Girl Dress in Bisque & Luscious Pink Style 356
Intriguingly, this customer decided to base her delightful flower girl dresses on Pegeen's style 356, embracing the captivating combination of Bisque and Luscious Pink. The dresses were to be adorned with charming tulle in varying shades, creating a mesmerizing and vibrant effect. The bride-to-be envisioned a charming and unique ensemble for her flower girls, perfectly reflecting the joy and excitement of the special day.
The base color of Bisque exuded an elegant and refined charm, while the accents of Luscious Pink added a delightful pop of color, making the flower girl dresses truly enchanting. The addition of colorful tulle further enhanced the dresses' appeal, creating an eye-catching display of vivid and playful hues. This custom choice was a perfect fit for a wedding that aimed to create a captivating and joyful atmosphere, celebrating love and happiness with the young participants playing a significant role in the event.
The final result was a delightful blend of grace and exuberance, capturing the essence of a memorable celebration. Pegeen's expertise in creating charming flower girl dresses allowed the customer's vision to come to life, with the dresses becoming a standout feature of the wedding. The combination of Bisque, Luscious Pink, and tulle perfectly embodied the spirit of the occasion, making the flower girls shine with joy as they accompanied the bride down the aisle.
There were no additional charges for this flower girl dress. Optional prices are subject to change. Check menus for current prices.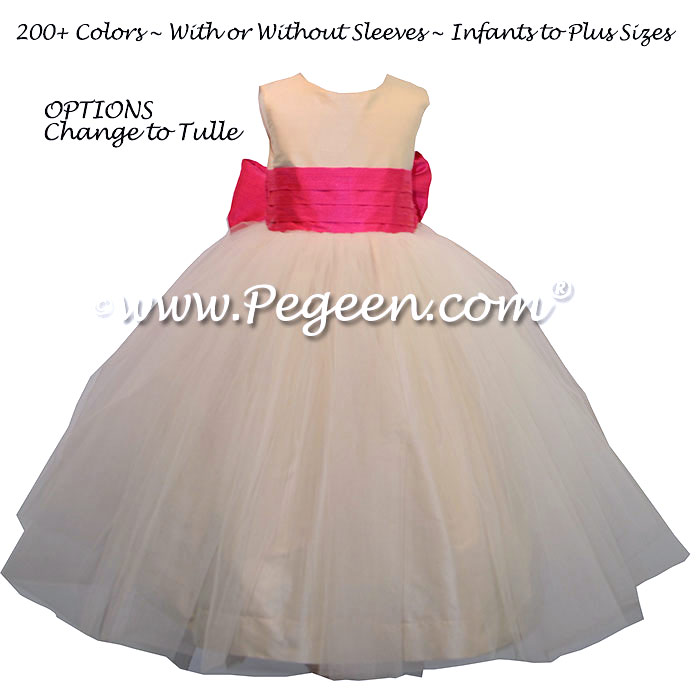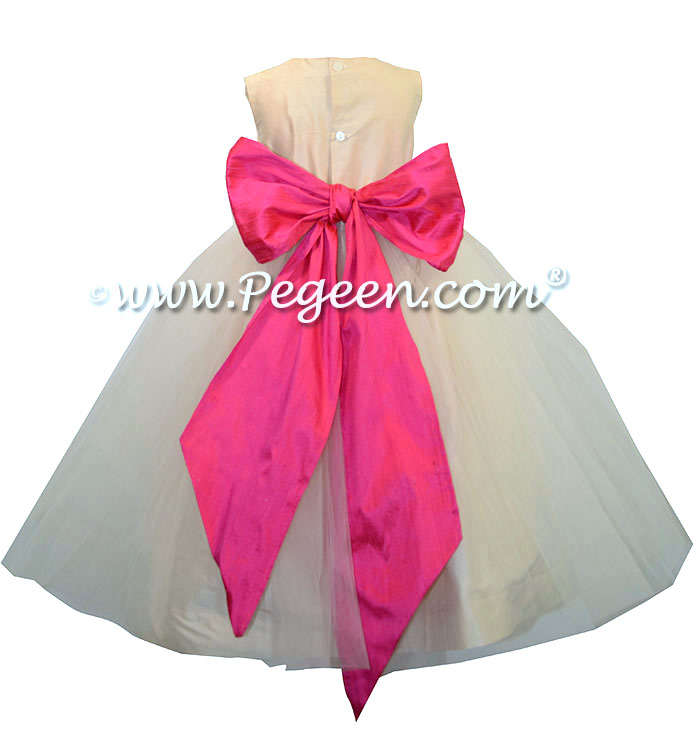 Pegeen Flower Girl Dress Company ~ 9147 State Rd 535 Orlando, FL 32836 ~ Shipping World Wide Since 1982