Black and New Ivory Tulle Flower Girl Dress | Style 356
This customer embarked on a creative journey with us, choosing to fashion her flower girl dresses after our timeless style 356. In a thoughtful color combination, she envisioned the bodice to be elegantly done in a striking black hue, perfectly juxtaposed with the classic new ivory base of the dresses. This dynamic duo of colors was selected to create a sophisticated and versatile look that would beautifully complement the entire wedding theme.
The choice of black for the bodice and contrast ivory sashes exudes an air of chic elegance, adding a touch of modernity to the traditional charm of the tulle flower girl dresses. This clever combination is bound to captivate the eye and provide a harmonious contrast, enhancing the visual impact of the flower girl attire. With the rich symbolism of black denoting formality and strength, and new ivory symbolizing purity and sophistication, this fusion of colors speaks volumes about the wedding's character.
By choosing to blend the deep allure of black and the pristine charm of new ivory, this customer has curated a flower girl ensemble that transcends trends and remains an enduring choice. The resulting dresses are bound to create a memorable presence, capturing the essence of the occasion in a unique and captivating way.
There were no additional charges for this flower girl dress. Optional prices are subject to change. Check menus for current prices.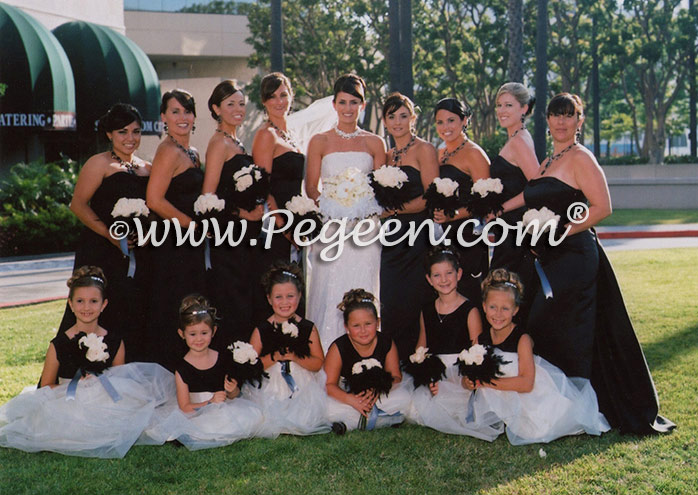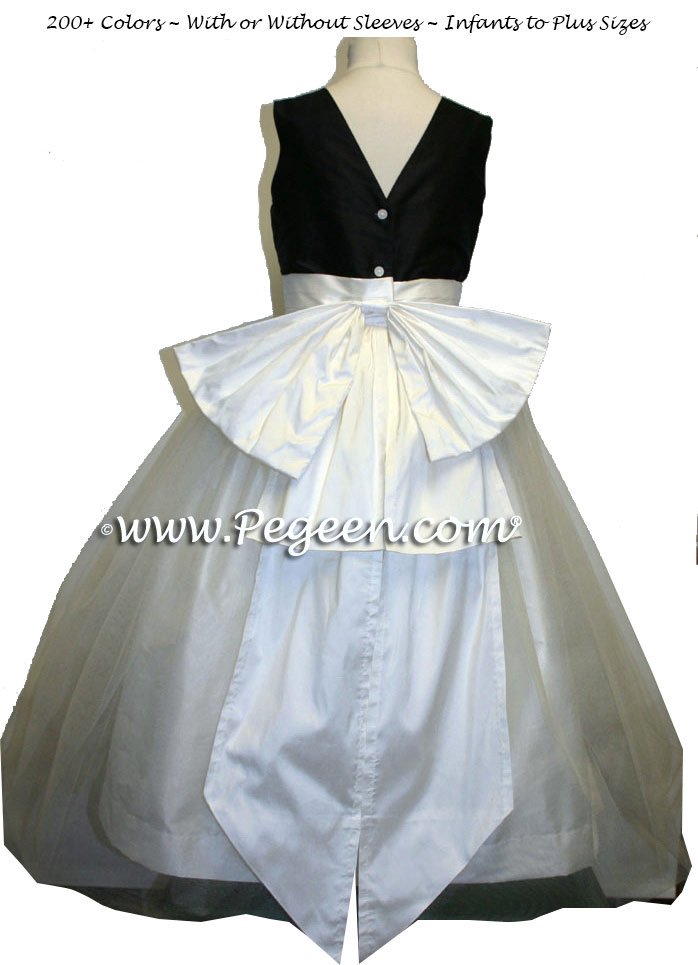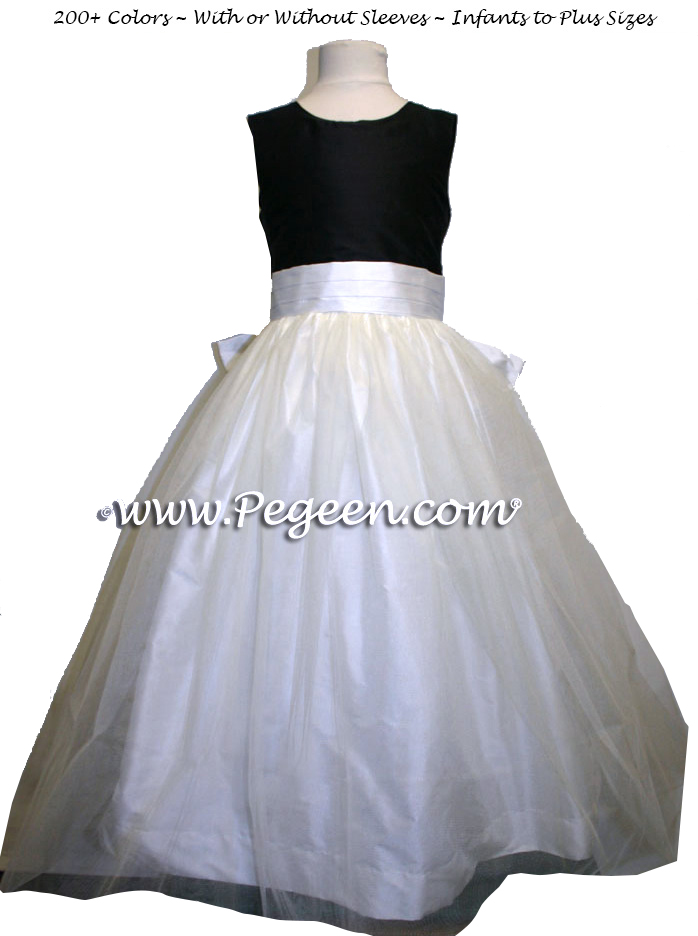 Pegeen Flower Girl Dress Company ~ 9147 State Rd 535 Orlando, FL 32836 ~ Shipping World Wide Since 1982