Flower Girl Dress in Strawberry Pink & Buttercreme Cinderella Bow
This creative bride decided to draw inspiration from style 356 for her flower girl dresses, opting for a delightful blend of colors. With a vision in mind, she selected a soft and romantic strawberry shade for the bodice, bringing a touch of sweetness to the ensemble. To complement the look and add a vibrant pop, she chose a lively watermelon hue for the sash, exuding a burst of color that perfectly matched the wedding's theme.
The flower girl dresses, based on style 356, came to life in a stunning combination of strawberry and watermelon tones, capturing the essence of the bride's vision. The charming strawberry bodice harmoniously blended with the vibrant watermelon sash, creating a harmonious balance that evoked joy and celebration. The resulting ensemble radiated happiness and charm, reflecting the bride's creativity and attention to detail in every aspect of her special day. With the unique color pairing and elegant design, the flower girls exuded a playful and spirited vibe that added to the overall magic of the wedding ceremony.
There were no additional charges for this flower girl dress. Optional prices are subject to change. Check menus for current prices.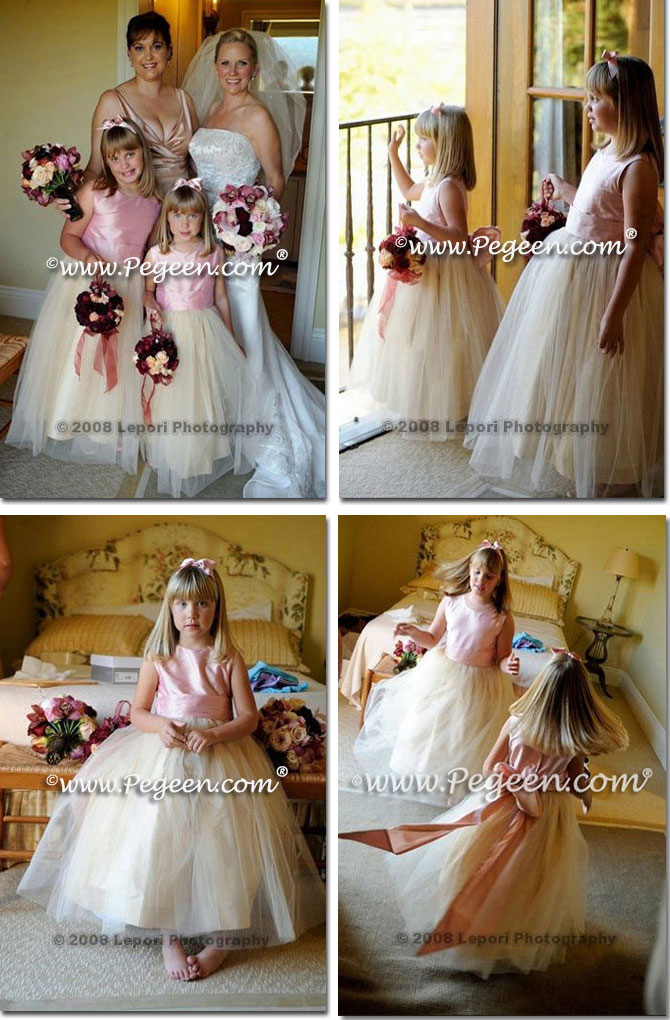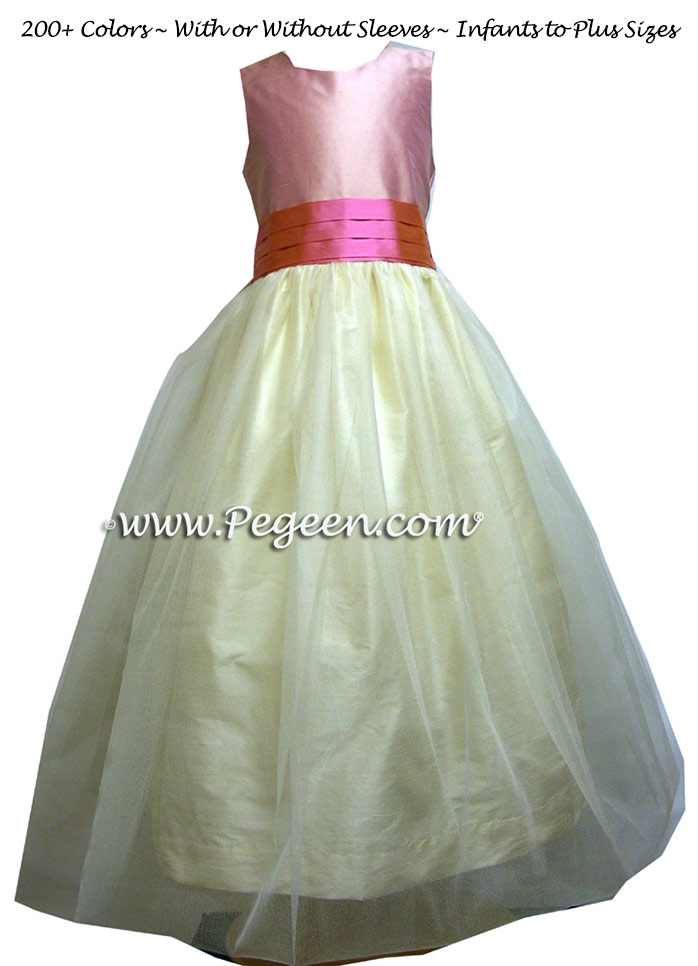 Pegeen Flower Girl Dress Company ~ 9147 State Rd 535 Orlando, FL 32836 ~ Shipping World Wide Since 1982