Apple, Summer, Lime Green and Aqua Flower Girl Dress
This customer's choice for her flower girl dresses centered around our delightful Style 356. With keen attention to detail, she opted for an apple green silk underskirt, adding a touch of vibrancy and charm to the ensemble. The top layer showcased ethereal tulle, creating an enchanting look that perfectly complemented the wedding's ambiance.
For the sash, the customer selected a captivating Adriatic silk, imbuing the dresses with an elegant and refined flair. To complete the ensemble, she opted for a summer green silk bodice, beautifully harmonizing with the other elements and exuding a sense of freshness and youthfulness. The result was a breathtaking creation that truly captured the essence of the occasion.
Inspired by the bride's vision, these flower girl dresses radiated grace and sophistication, making them a striking addition to the wedding celebration. Style 356, with its flowing tulle and exquisite silk accents, provided the perfect canvas for this custom design, ensuring that the little attendants added a touch of magic to the event, leaving a lasting impression on all in attendance.
There were no additional charges for this flower girl dress. Optional prices are subject to change. Check menus for current prices.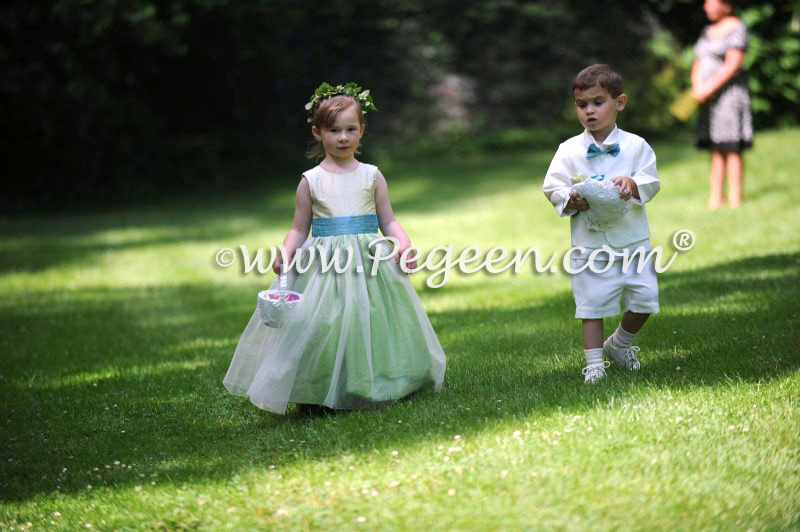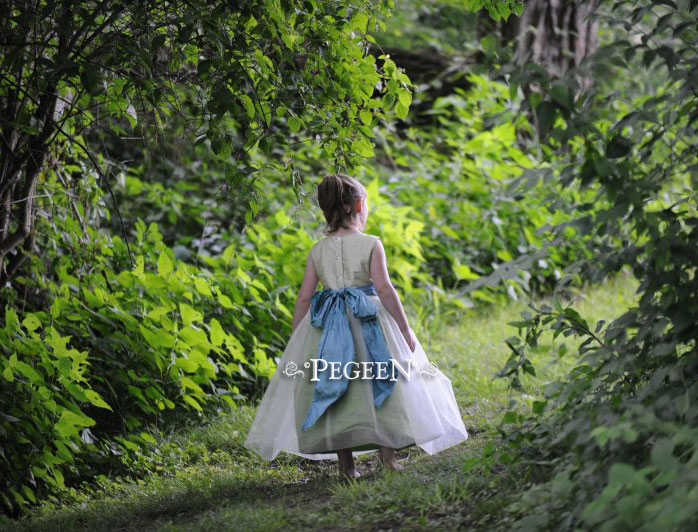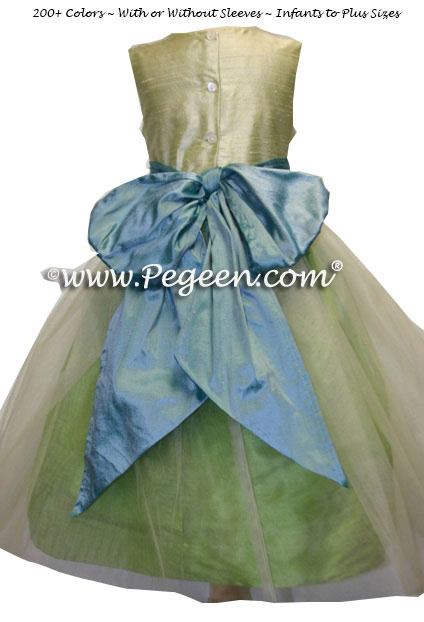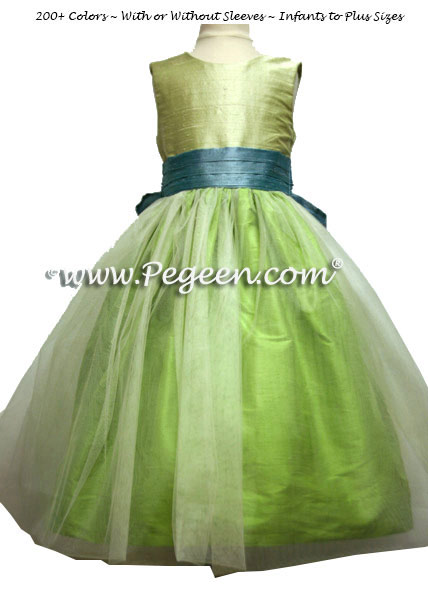 Pegeen Flower Girl Dress Company ~ 9147 State Rd 535 Orlando, FL 32836 ~ Shipping World Wide Since 1982