Ivory and Eggplant Silk and Tulle Flower Girl Dresses
This delighted customer decided to adorn her lovely flower girl dresses based on our mesmerizing Style 356. For the base color, she opted for the pristine and elegant New Ivory hue, exuding a timeless charm that perfectly complements any wedding theme. To add a pop of vivacity and playfulness, she chose the enchanting Beauty shade for the sash, infusing a delightful burst of color into the ensemble.
Our Style 356 Flower Girl Dresses feature a classic silhouette with a refined and tasteful design, making them an excellent choice for sophisticated events. The New Ivory base color ensures a sense of purity and innocence, while the Beauty sash adds a touch of whimsy and youthful energy. These dresses are carefully crafted to fit comfortably and flatteringly, allowing the little flower girls to move with ease and grace throughout the day.
The combination of New Ivory and Beauty in Style 356 creates a stunning contrast that captures the essence of a dreamy and romantic wedding. The dresses are carefully tailored to perfection, offering a unique and personalized touch for this memorable occasion. With its timeless appeal and charming details, this choice proves to be a captivating addition to the celebration, leaving both the customer and the flower girls beaming with joy and delight.
There were no additional charges for this flower girl dress. Optional prices are subject to change. Check menus for current prices.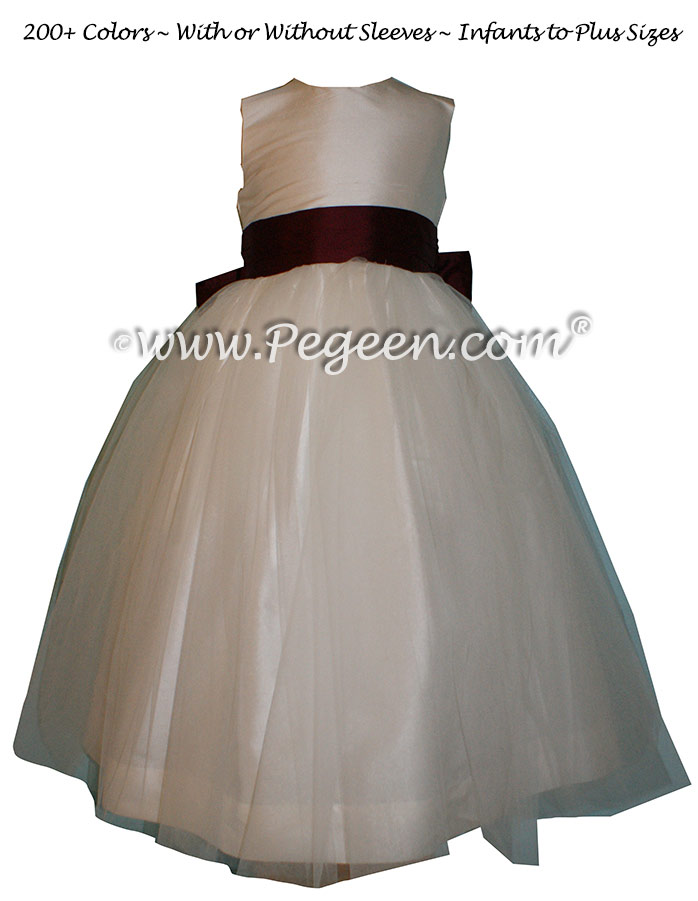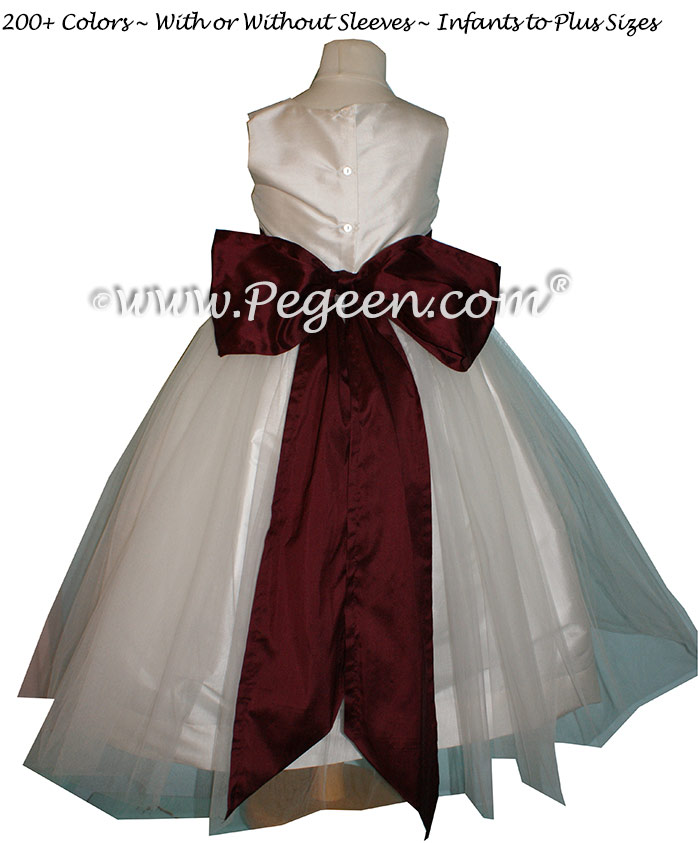 Pegeen Flower Girl Dress Company ~ 9147 State Rd 535 Orlando, FL 32836 ~ Shipping World Wide Since 1982