Silk Tulle Ginger and Sunset Orange Flower Girl Dress
This customer had a delightful vision for her flower girl dresses, inspired by the enchanting style 356. The base color of the dresses was in a warm and inviting shade of ginger, while the sashes showcased a captivating array of burnt orange shades like Spice, Coral Rose, and Cantaloupe. The dresses exuded a sense of charm and elegance, perfect for the special occasion.
To create a truly captivating look, the flower girl dresses were adorned with a double layer of tulle, adding a touch of whimsy and grace to the ensemble. The sash, cleverly designed to self-tie in the back, allowed for a beautiful bow to be created, adding a sweet finishing touch to the outfits. This unique feature added an element of charm, making the flower girls look absolutely adorable as they walked down the aisle.
Overall, this charming combination of ginger and burnt orange shades, paired with the graceful silhouette of style 356, resulted in flower girl dresses that were not only beautiful but also elegantly chic. The bride's choice of colors and attention to detail brought out the best in these delightful little dresses, ensuring that the flower girls looked enchanting on the special day.
There were no additional charges for this flower girl dress. Optional prices are subject to change. Check menus for current prices.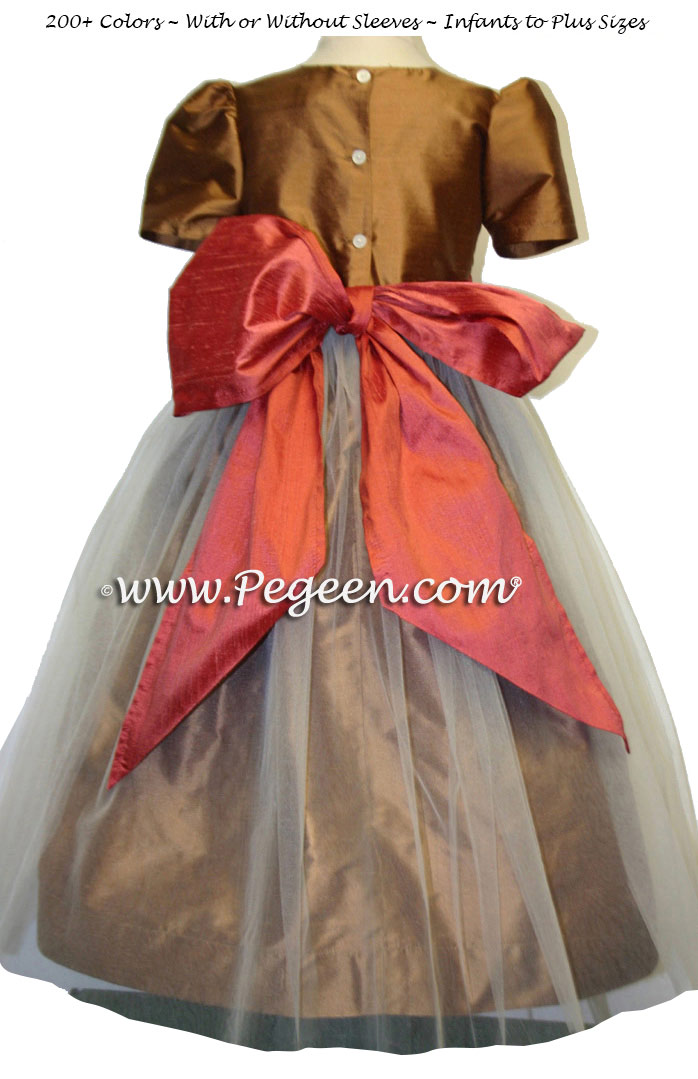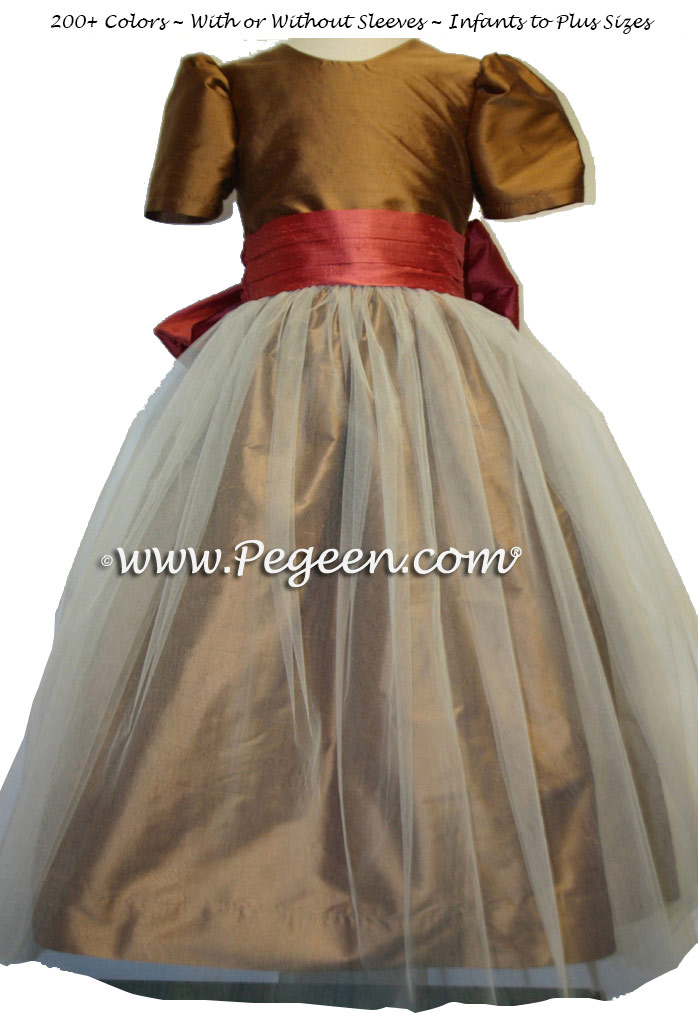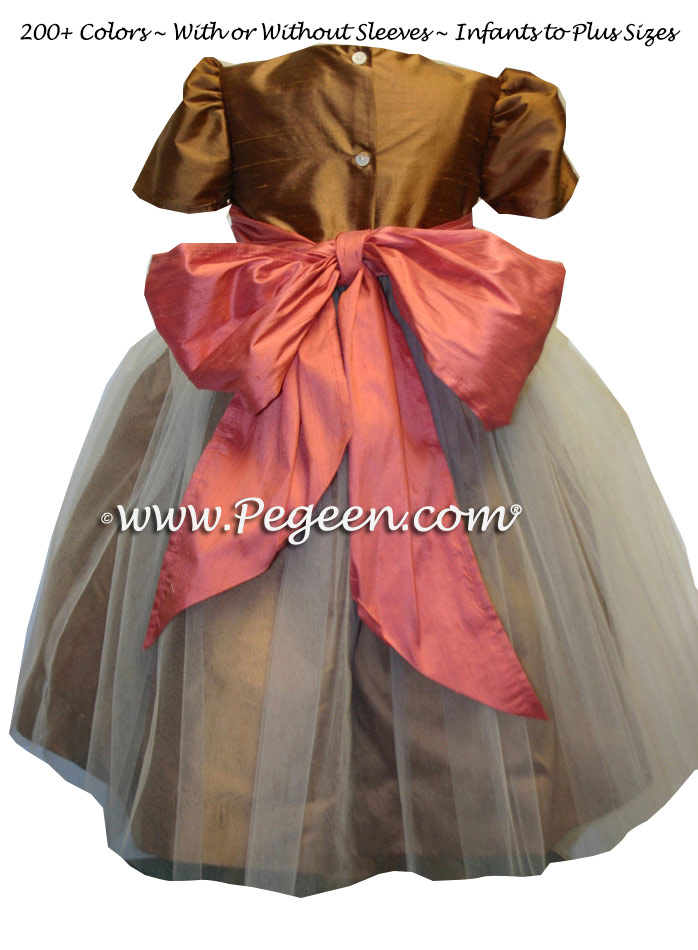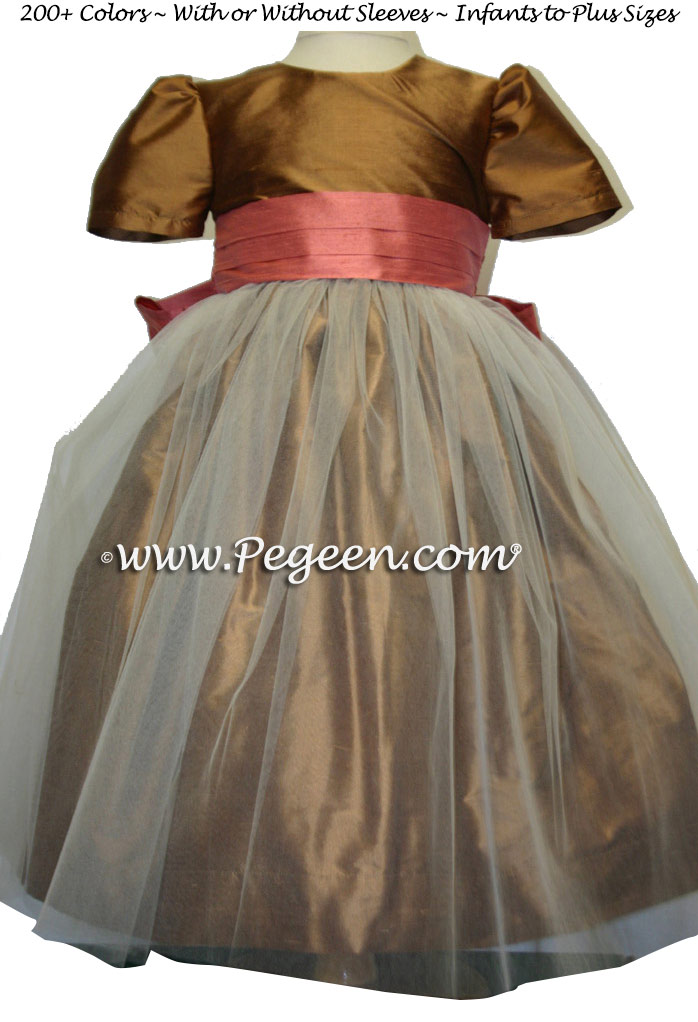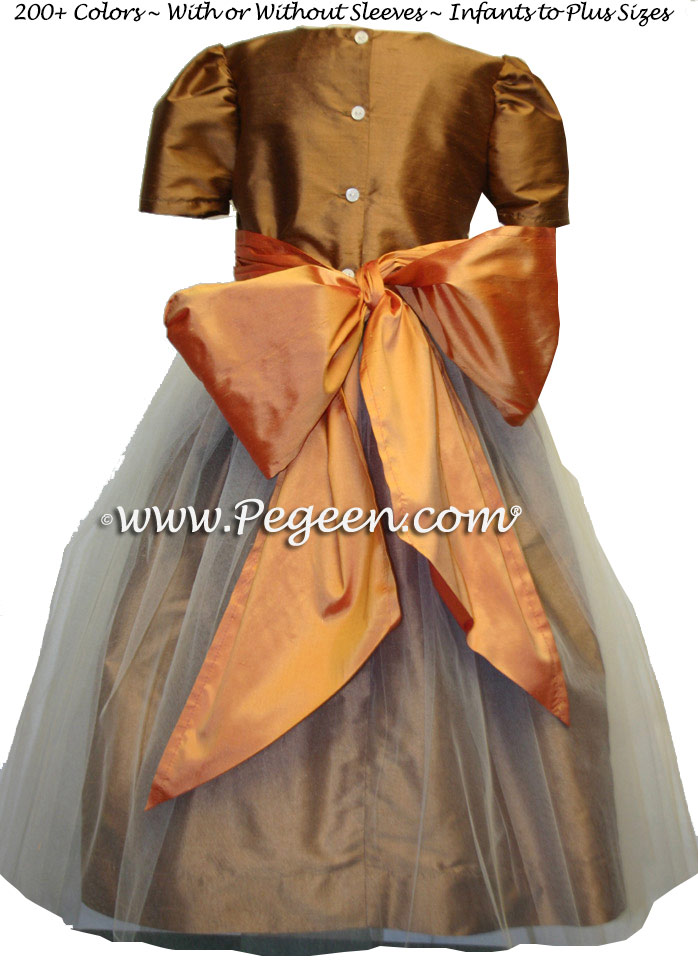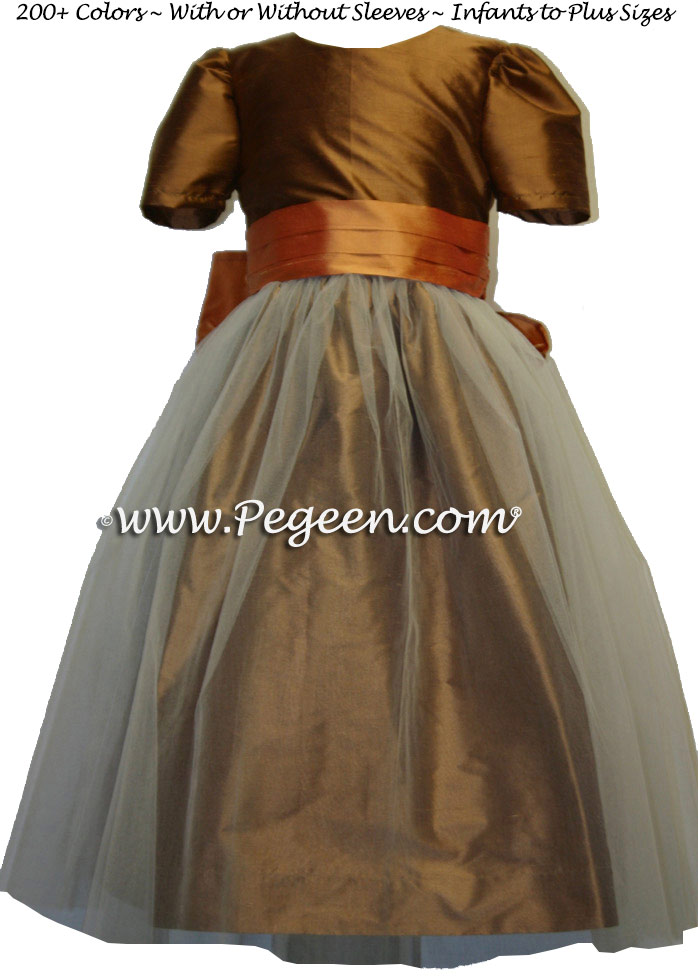 Pegeen Flower Girl Dress Company ~ 9147 State Rd 535 Orlando, FL 32836 ~ Shipping World Wide Since 1982