Petal Pink and Navy Flower Girl Dress Style 356 | Pegeen
In the realm of elegance and charm, our Navy Tulle Silk Flower Girl Dresses, based on the timeless Style 356, cast a captivating spell. This discerning customer's choice to dress her flower girls in navy exudes sophistication, while the buttercreme sash adds a touch of delicate sweetness, perfectly balancing the look. Style 356, renowned for its refined silhouette, served as the ideal canvas for bringing this vision to life.
Seeking to add an enchanting touch, the customer adorned the skirts with layers of ethereal navy tulle, evoking a sense of ethereal allure that swirled around the little ones with each step they took. To elevate the allure further, she indulged in the addition of a Noelle Rose, delicately placed on the dresses, imbuing the ensemble with an extra $45 worth of elegance and grace. The result was a breathtaking creation, wherein every detail harmoniously blended to create an enchanting and unforgettable moment during the special occasion. There were no additional charges for this flower girl dress. Optional prices are subject to change. Check menus for current prices.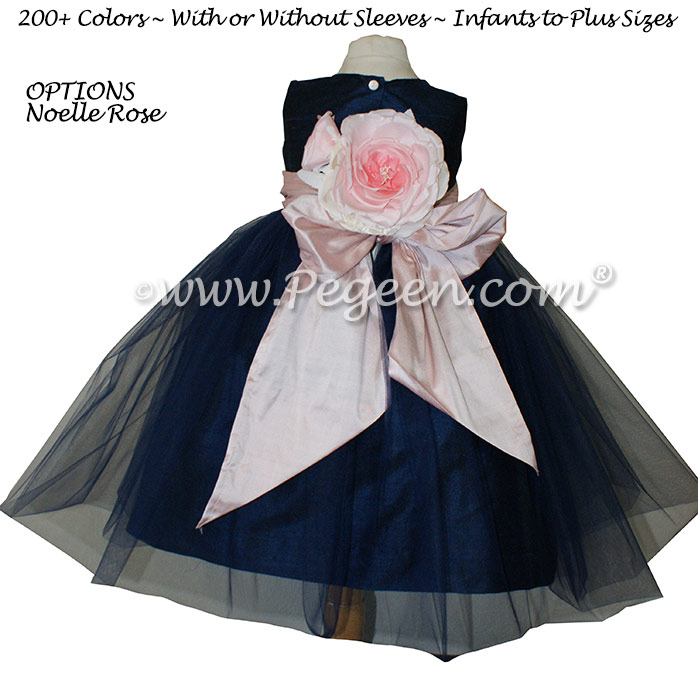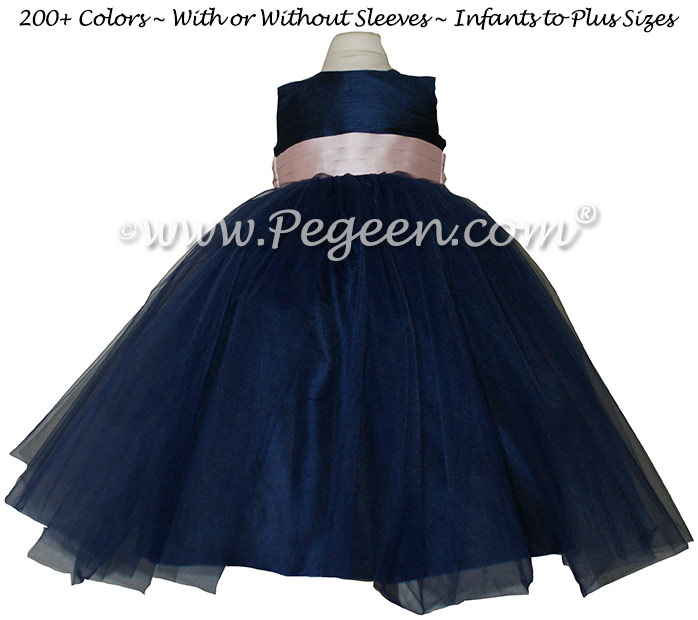 Pegeen Flower Girl Dress Company ~ 9147 State Rd 535 Orlando, FL 32836 ~ Shipping World Wide Since 1982