Silk Flower Girl Dresses Style 356 in Peony Pink & Ivory
In search of the perfect flower girl dresses to complement her wedding, our customer decided to customize the dresses based on Style 356. Opting for a soft and romantic color scheme, she chose the delicate hue of Petal Pink for both the skirt and sash, creating a harmonious and enchanting look. For the bodice, she selected the timeless and elegant shade of New Ivory silk, adding a touch of sophistication to the overall design.
To achieve an ethereal and dreamy feel, our customer requested the dresses to be adorned with flowing ivory tulle, creating a whimsical and enchanting silhouette. The soft and airy tulle gracefully cascades down the skirt, creating a fairy-tale effect that perfectly complements the romantic ambiance of her wedding. With attention to every detail, these custom flower girl dresses were tailored to reflect the bride's vision, ensuring that the little members of her bridal party felt like princesses on her special day.
Elegant, charming, and personalized to perfection, these custom flower girl dresses based on Style 356 in Petal Pink, New Ivory, and ivory tulle added a delightful touch of grace and beauty to the wedding ceremony. The unique combination of colors and materials created a look that perfectly matched the bride's vision for her dream wedding, making the flower girls' journey down the aisle truly unforgettable.There were no additional charges for this flower girl dress. Optional prices are subject to change. Check menus for current prices.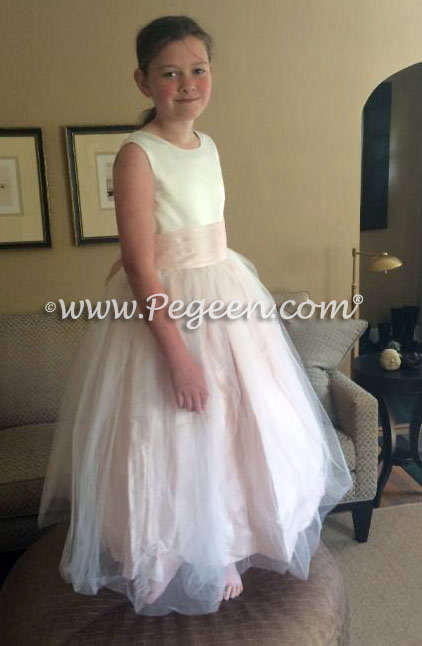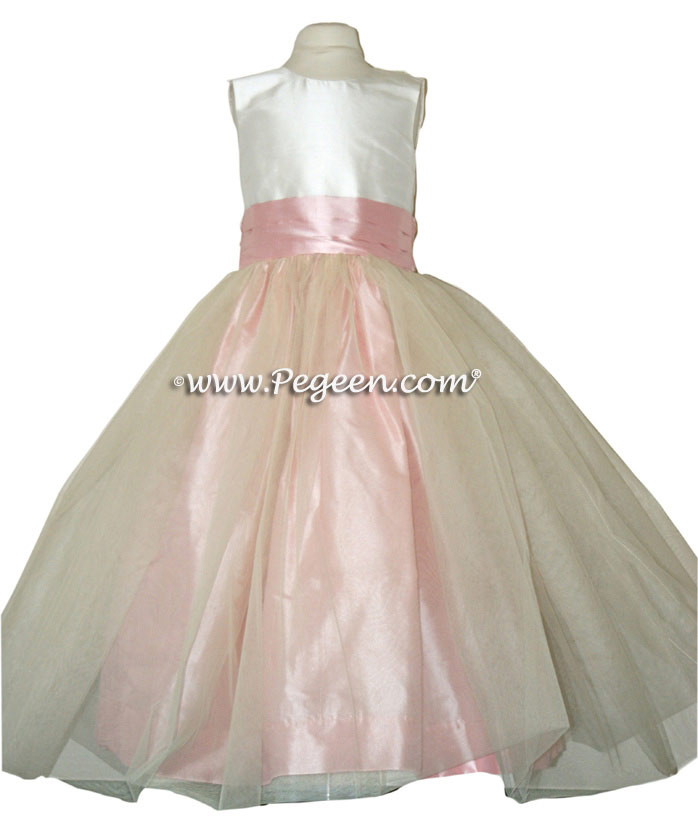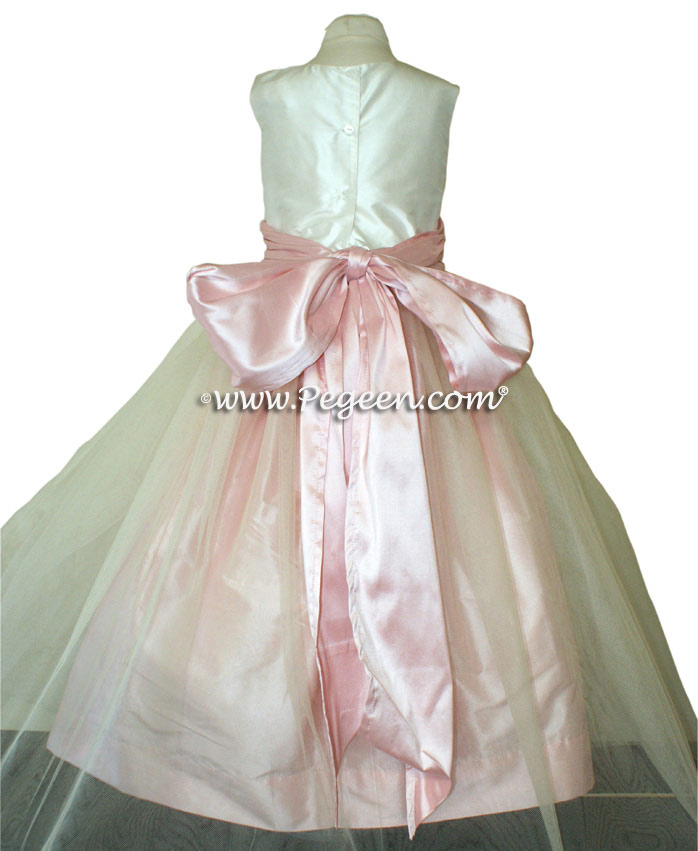 Pegeen Flower Girl Dress Company ~ 9147 State Rd 535 Orlando, FL 32836 ~ Shipping World Wide Since 1982