Tulle Flower Girl Dresses Style 356 in Green, Purple & Hot Pink
In her quest for elegance and vibrancy, this customer selected style 356 as the foundation for her flower girl dresses. The combination of an iris sash and a pure gold silk base brought a delightful contrast to the ensemble. Inspired to infuse more vivid hues, she decided to incorporate bright color tulle, adding an extra touch of allure to the dresses.
Style 356 served as the canvas for her vision, allowing her to create flower girl dresses that truly stood out. The iris sash provided a striking pop of color, complementing the luxurious pure gold silk base. To elevate the charm and excitement, she introduced bright color tulle, creating a captivating interplay of colors. With this unique design, the flower girls became radiant little stars, enchanting all who witnessed their elegant walk down the aisle.
There were no additional charges for this flower girl dress. Optional prices are subject to change. Check menus for current prices.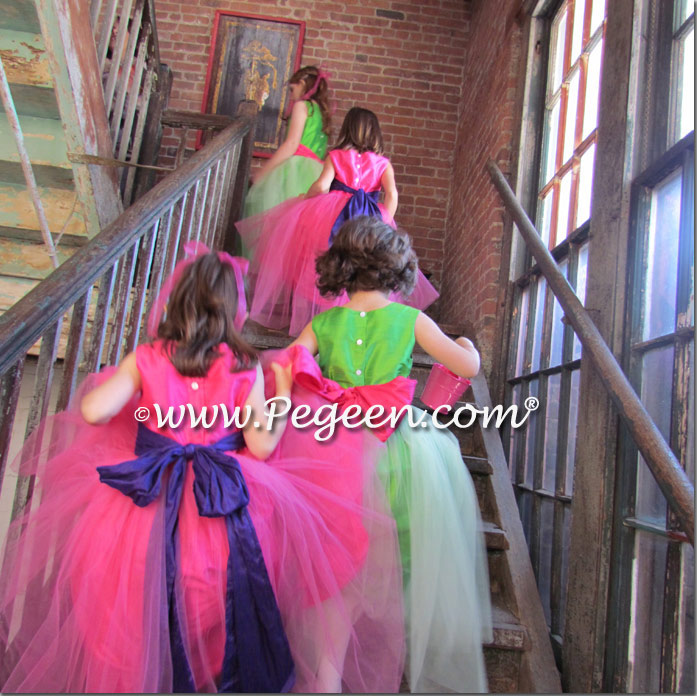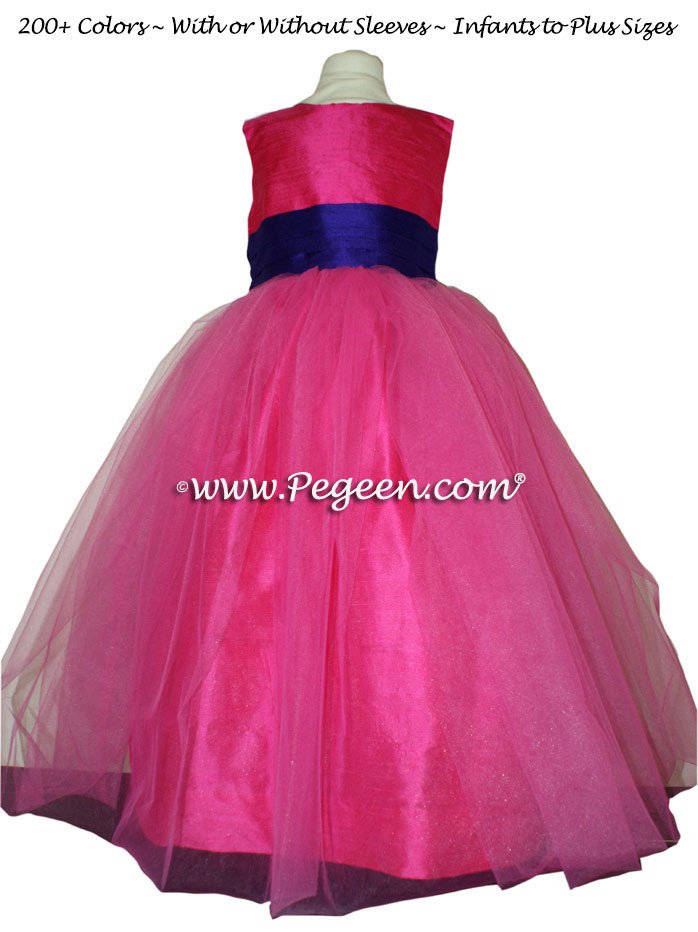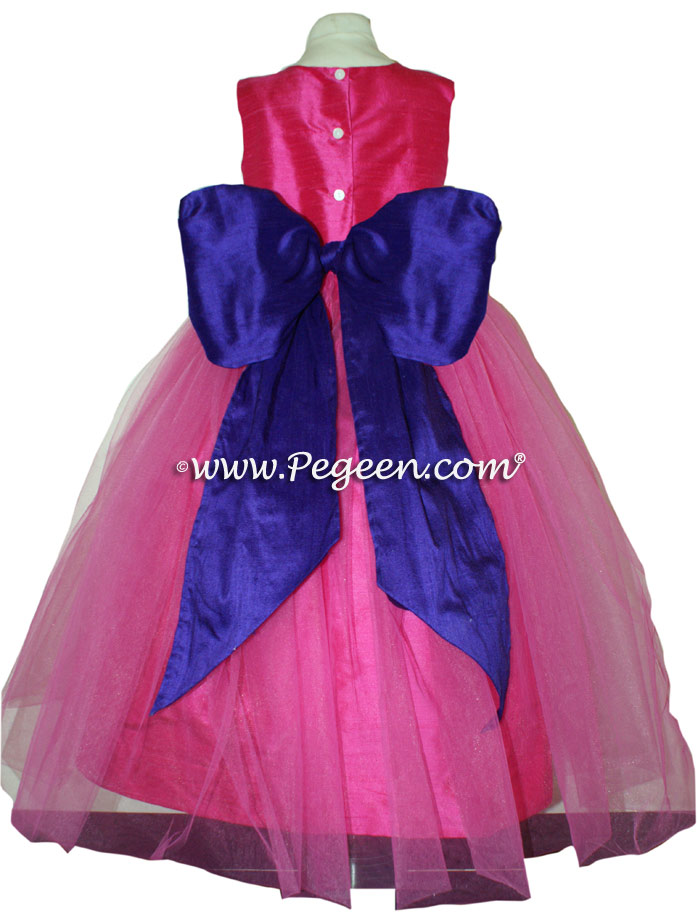 Pegeen Flower Girl Dress Company ~ 9147 State Rd 535 Orlando, FL 32836 ~ Shipping World Wide Since 1982