Silk Flower Girl Dress in Shock Pink, Black and Pink Tulle Style 356
This customer chose to base her flower girl dresses on style 356, envisioning a stunning combination of shock pink and black hues with a delightful touch of hot pink tulle. The result was an eye-catching and vibrant ensemble that perfectly complemented the joyous atmosphere of the wedding.
The shock pink and black dresses exuded a sense of fun and sophistication, while the hot pink tulle added a playful and whimsical touch, creating a truly unforgettable look for the adorable flower girls. As they walked down the aisle, their dresses became a focal point, attracting smiles and admiration from the guests.
The choice of style 356 proved to be a perfect match for the wedding's overall theme, reflecting the couple's joyful spirit and the colorful celebration of love. These flower girl dresses truly added a splash of color and excitement to the wedding, making it an unforgettable and joy-filled event for everyone in attendance.There were no additional charges for this flower girl dress. Optional prices are subject to change. Check menus for current prices.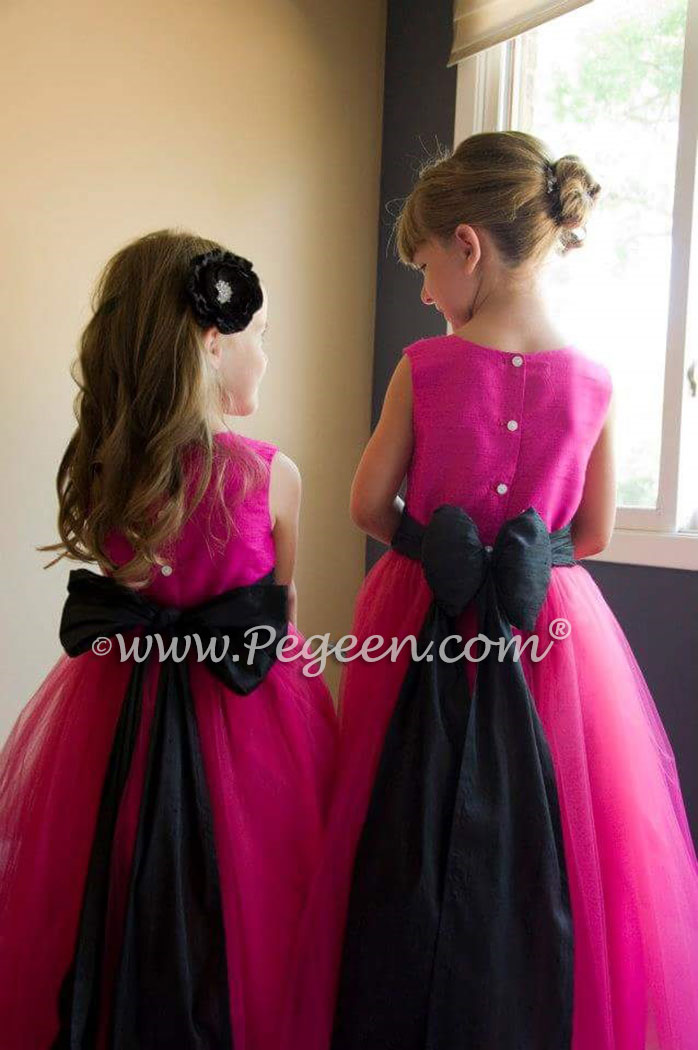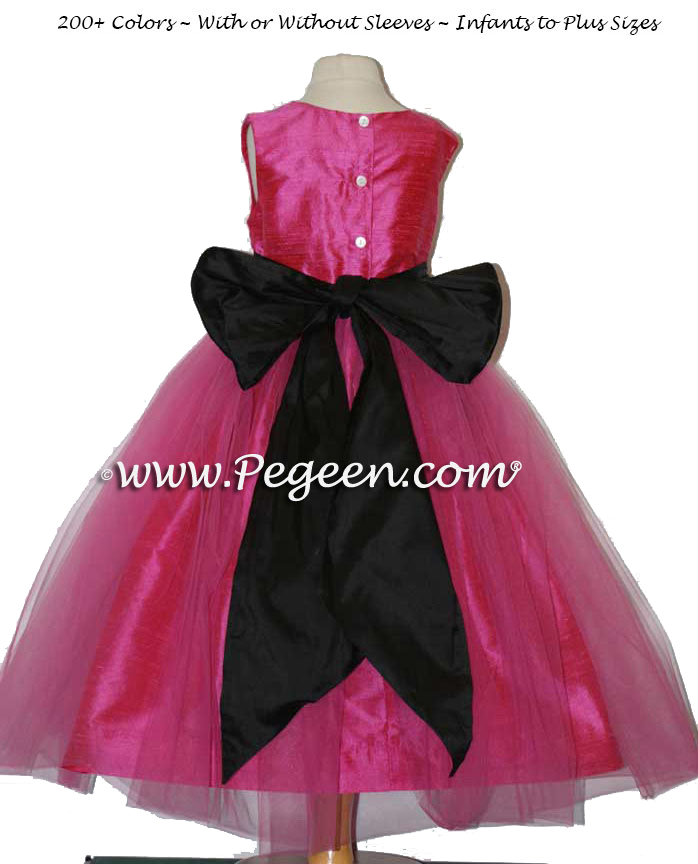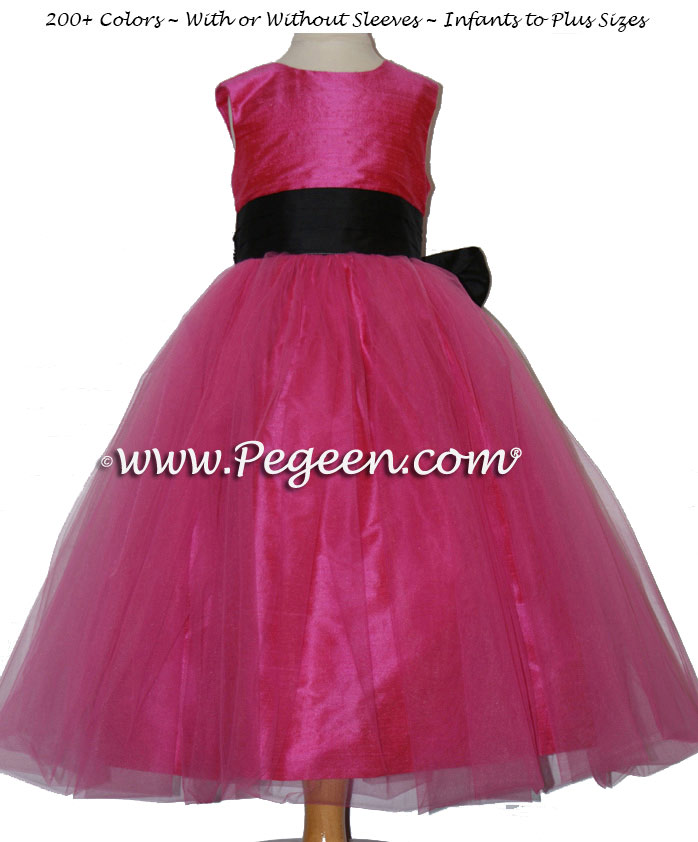 Pegeen Flower Girl Dress Company ~ 9147 State Rd 535 Orlando, FL 32836 ~ Shipping World Wide Since 1982