Tiffany blue silk, White, Aqua tulle Flower girl dress
Who hasn't thought about that iconic color Tiffany Blue - well many of our brides do and there are many stylish ideas for your wedding if you you cruise through some of our pages. Furthermore, it had become a wedding trend and is used at the most sophisticated, candlelight ceromonies and relaxed with beachy themes. For more ideas on other tiffany blue and aqua weddings be sure to visit our Weddings by Color here.
This customer chose to base her flower girl dresses on style 356 in tiffany blue with an antique white sash - with tiffany blue tulle for one of her flower girl's dresses. The flower girl on the right wore style 333. Tiffany Blue is the signature color for the Tiffany Co. and it's signature box. There were no additional charges for this flower girl dress. Optional prices are subject to change. Check menus for current prices.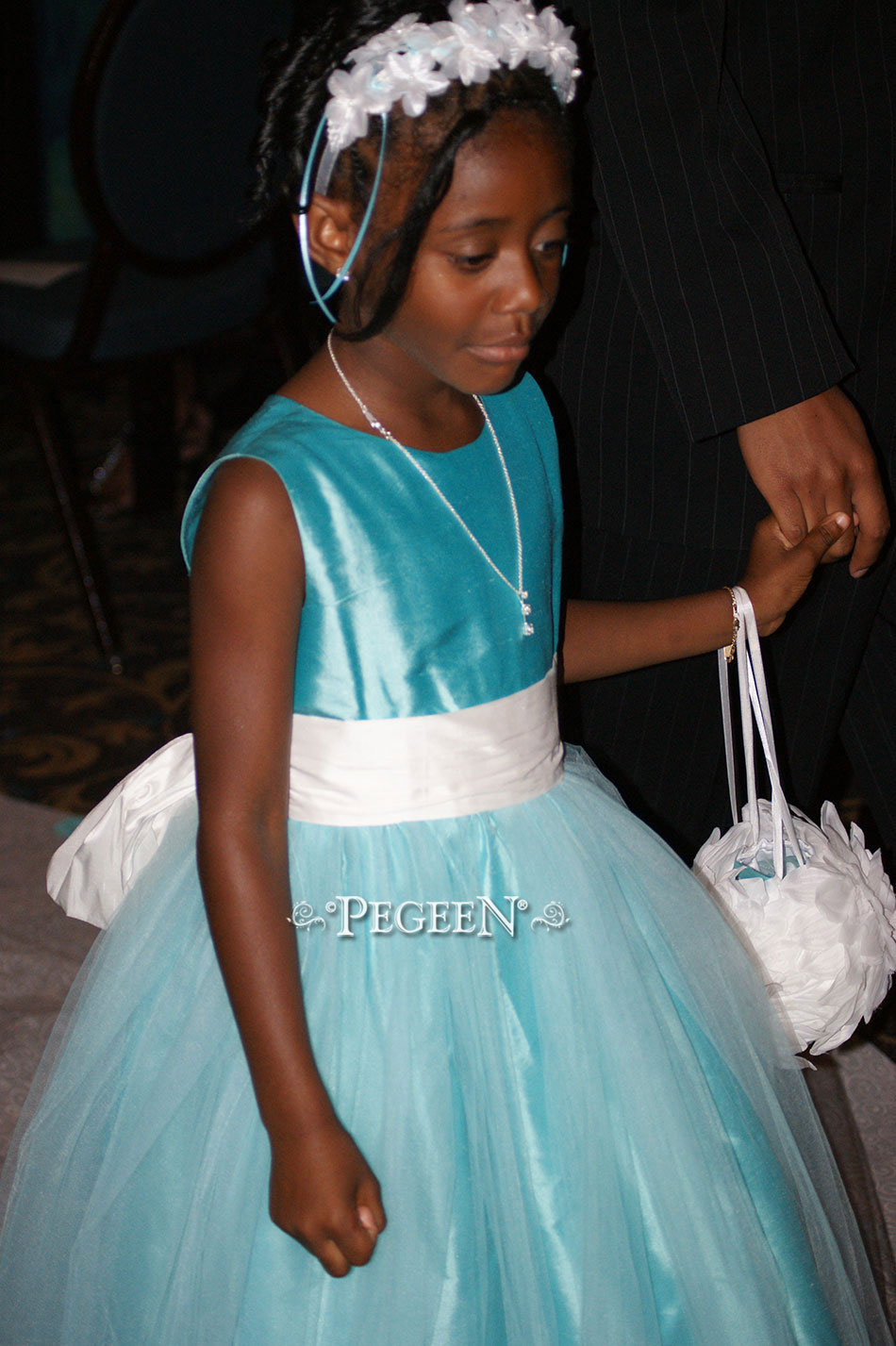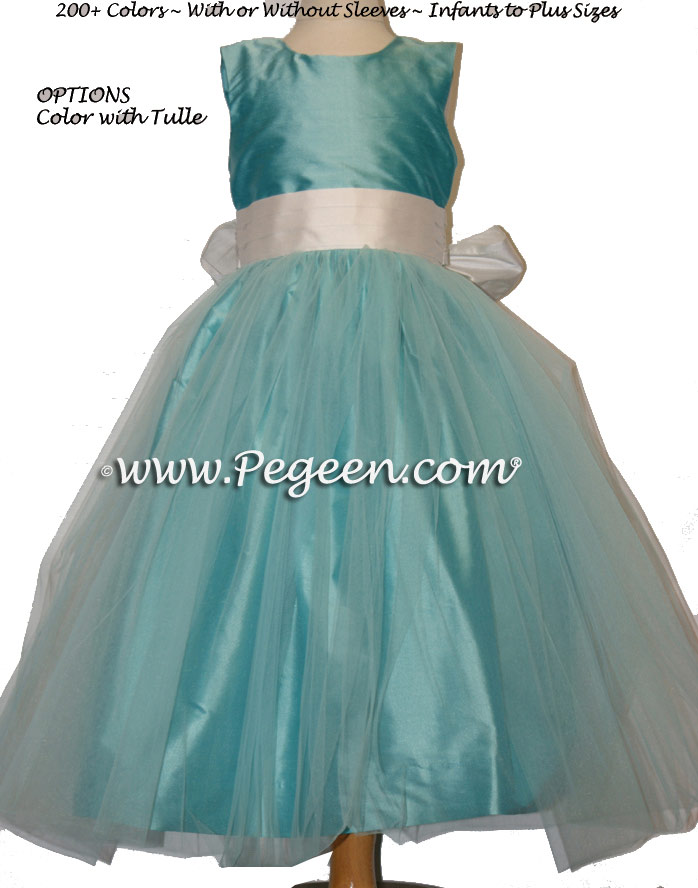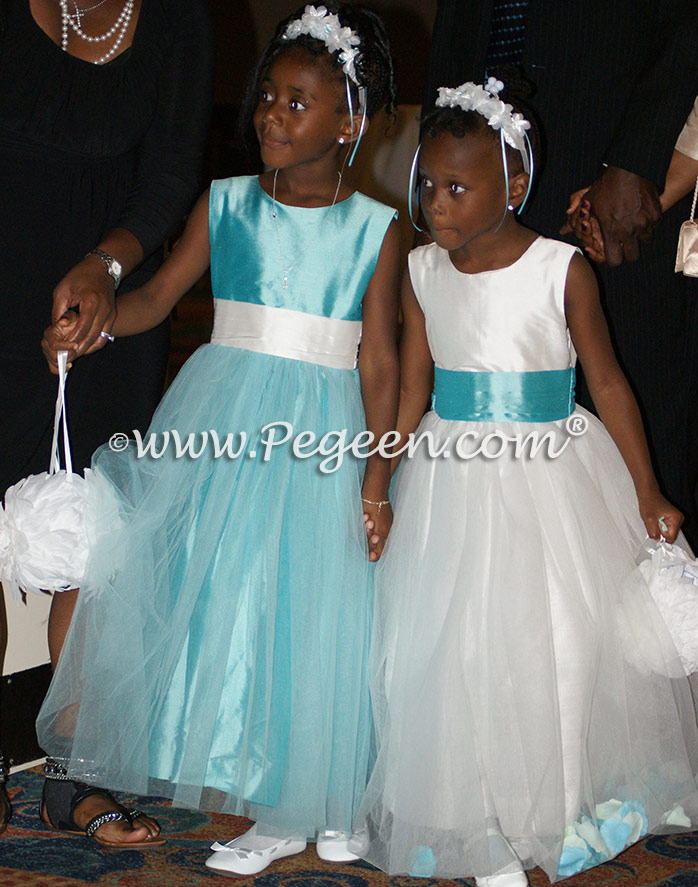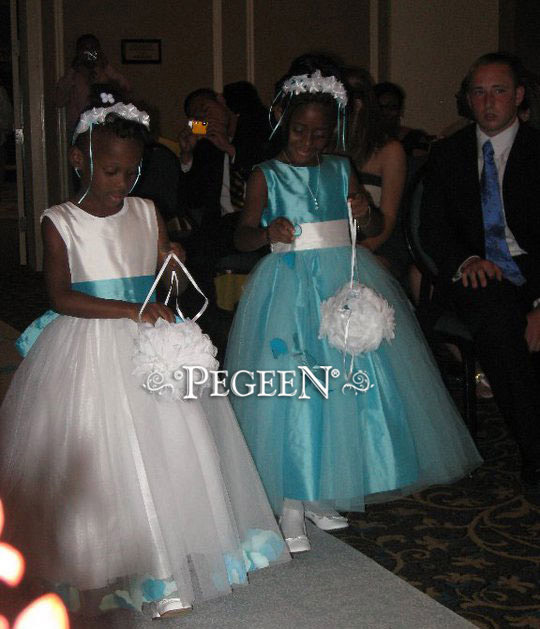 Pegeen Flower Girl Dress Company ~ 9147 State Rd 535 Orlando, FL 32836 ~ Shipping World Wide Since 1982