Sunflower and Vine Green Flower Girl Dress Style 356
In pursuit of a vibrant and nature-inspired ambiance, our bride made a delightful choice by selecting Style 356 as the foundation for her flower girl dresses. With a sunflower yellow skirt reminiscent of the golden rays of sunshine, an antique white bodice exuding purity, and a tulle skirt akin to soft petals, the dresses effortlessly captured the essence of a blooming garden. To add a touch of freshness and harmony, a vine green sash gracefully adorned the dresses, weaving a natural touch into the ensemble.
The result was a breathtaking display of floral elegance, as the flower girl dresses painted a picture of joy and radiance throughout the wedding ceremony. Embodying the spirit of a blossoming meadow, the young attendants fluttered like butterflies, symbolizing hope and new beginnings. In harmony with the bride's vision, Style 356 had become a canvas for nature's beauty, culminating in a scene that left all who witnessed it captivated by its grace and charm.There were no additional charges for this flower girl dress. Optional prices are subject to change. Check menus for current prices.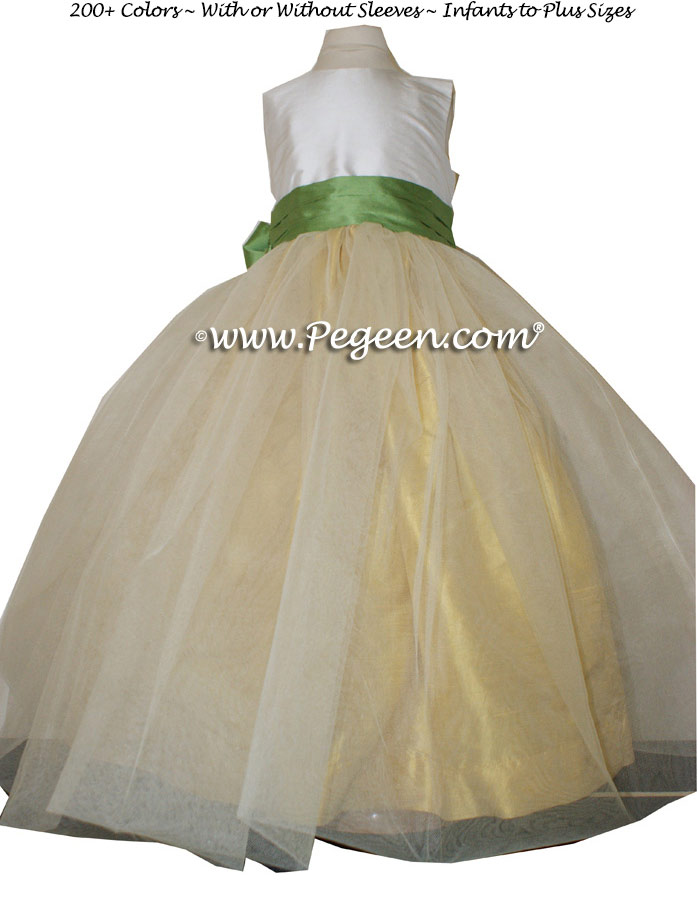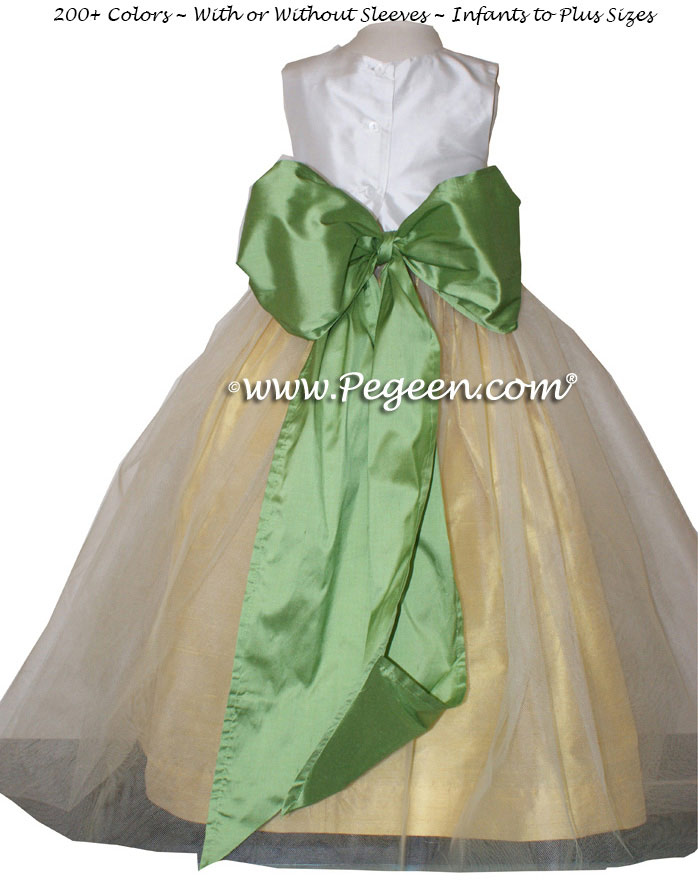 Pegeen Flower Girl Dress Company ~ 9147 State Rd 535 Orlando, FL 32836 ~ Shipping World Wide Since 1982