Style 359 Custom Flower Girl Dress in Bubblegum Pink Organza
This particular customer had a clear vision for her Flower Girl Dresses, selecting Style 359 as the foundation. She desired a delightful and vibrant look, opting for a Bubblegum Pink base color. There was an additional flower made of silk and handmade in Thailand to match the dress. With this choice, the dresses would exude playfulness and charm, perfectly matching the joyful atmosphere of the occasion.
There were no additional charges for this flower girl dress. Optional prices are subject to change. Check menus for current prices.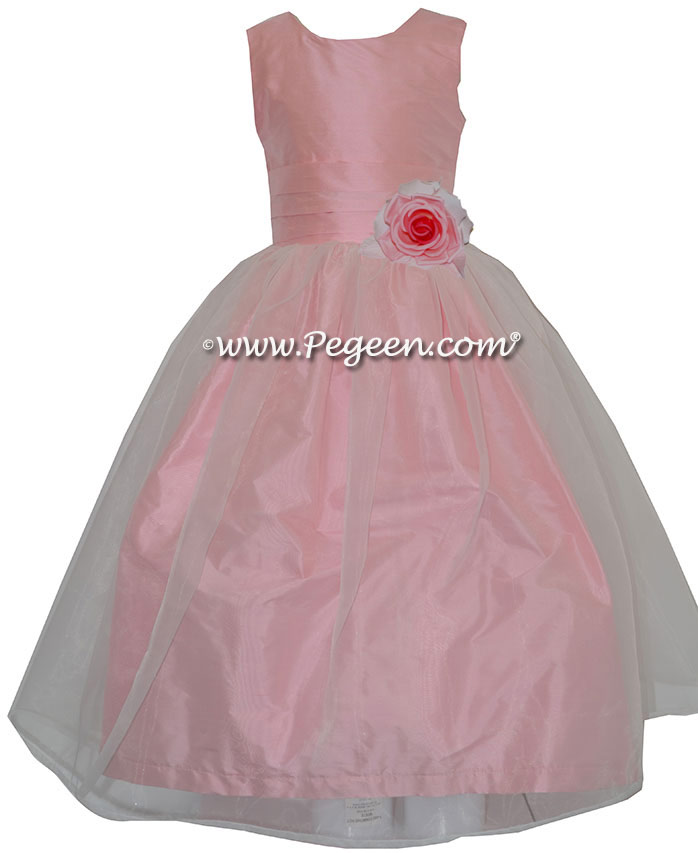 Pegeen Flower Girl Dress Company ~ 9147 State Rd 535 Orlando, FL 32836 ~ Shipping World Wide Since 1982