Petal Pink Silk and Organza Flower Girl Dress Style 359
For her special occasion, this customer made a delightful choice by basing her Flower Girl Dresses on Style 359. The combination of Petal Pink for the base color and Summer Green for the sash created a mesmerizing and fresh look that perfectly complemented the event's theme and ambiance. The Flower Girl Dresses exuded a sense of charm and elegance, making the little ones feel like blossoming princesses as they walked down the aisle.
The Petal Pink base color added a soft and delicate touch to the dresses, while the vibrant Summer Green sash added a pop of color that enhanced the overall appeal. The young flower girls looked absolutely enchanting in their outfits, their smiles shining as bright as the Summer Green sashes. The choice of Style 359 was a brilliant one, capturing the essence of the occasion and creating lasting memories of a beautiful and joyful celebration. There were no additional charges for this flower girl dress. Optional prices are subject to change. Check menus for current prices.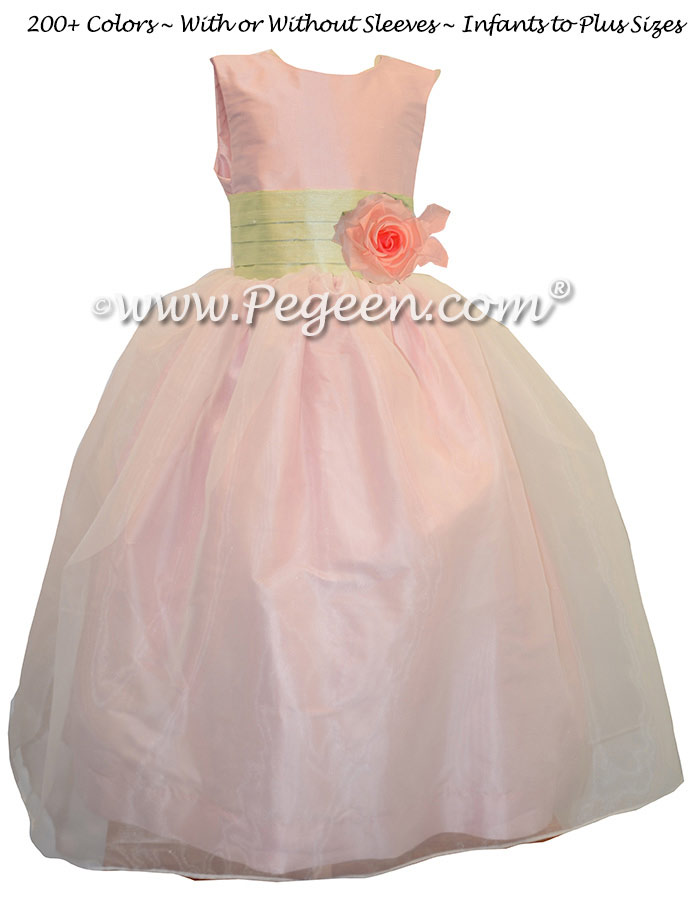 Pegeen Flower Girl Dress Company ~ 9147 State Rd 535 Orlando, FL 32836 ~ Shipping World Wide Since 1982