Flower Girl Dresses in Tulle and Pearls with Long Sleeves
Two customers were enthralled by the captivating allure of Style 355 for their flower girl dresses. They shared a clear vision of wanted a dress that had elegance and sophistication, opting for the exquisite combination of long sleeves, a luxurious pearl silk bodice, and delicate flower accents. The addition of long sleeves added a touch of grace, while the pearl silk bodice exuded a sense of timeless beauty. The dresses were further enhanced with carefully crafted floral embellishments, adding a touch of whimsy and charm. These stunning choices truly elevated the flower girl ensemble, making a memorable statement at any special occasion.
There were no additional charges for this flower girl dress. Optional prices are subject to change. Check menus for current prices.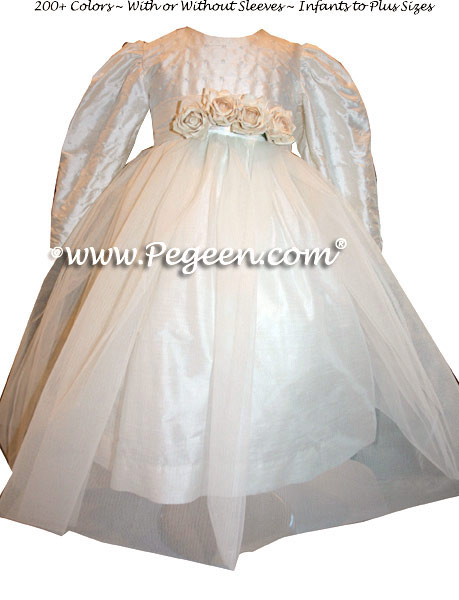 Pegeen Flower Girl Dress Company ~ 9147 State Rd 535 Orlando, FL 32836 ~ Shipping World Wide Since 1982